August 26th in
Premium Themes
,
Themes for Pro Bloggers
by
Wordpress Jedi
.
Just a few years ago, journalists had to spend thousands of dollars to create their own independent portals. But WordPress has changed all that. Now journalists from all walks of life can create their own news portals easily with WordPress. Premium news WordPress themes make it easy to create a news website without having to spend a fortune.
If you are a journalist/blogger looking to create your own independent news portal, you can set up and customize your website fast with previous WordPress themes. As long as you choose a theme that is SEO-friendly and well-designed and focus on providing valuable content on your portal, the sky's the limit.
Here are 24 best WordPress news themes: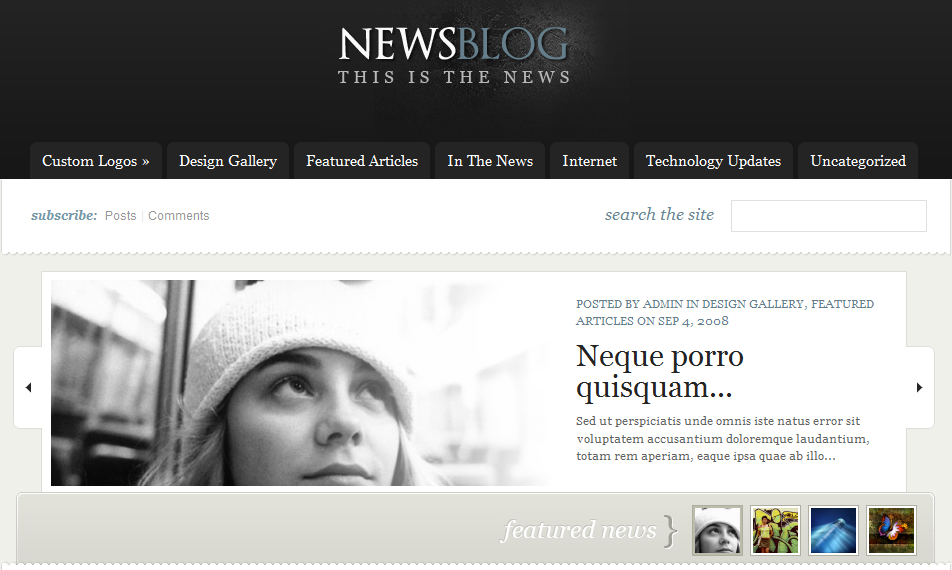 1. eNews: a very dynamic and attractive news theme for WordPress. Comes in various colors and lets you promote your best stories in its featured section.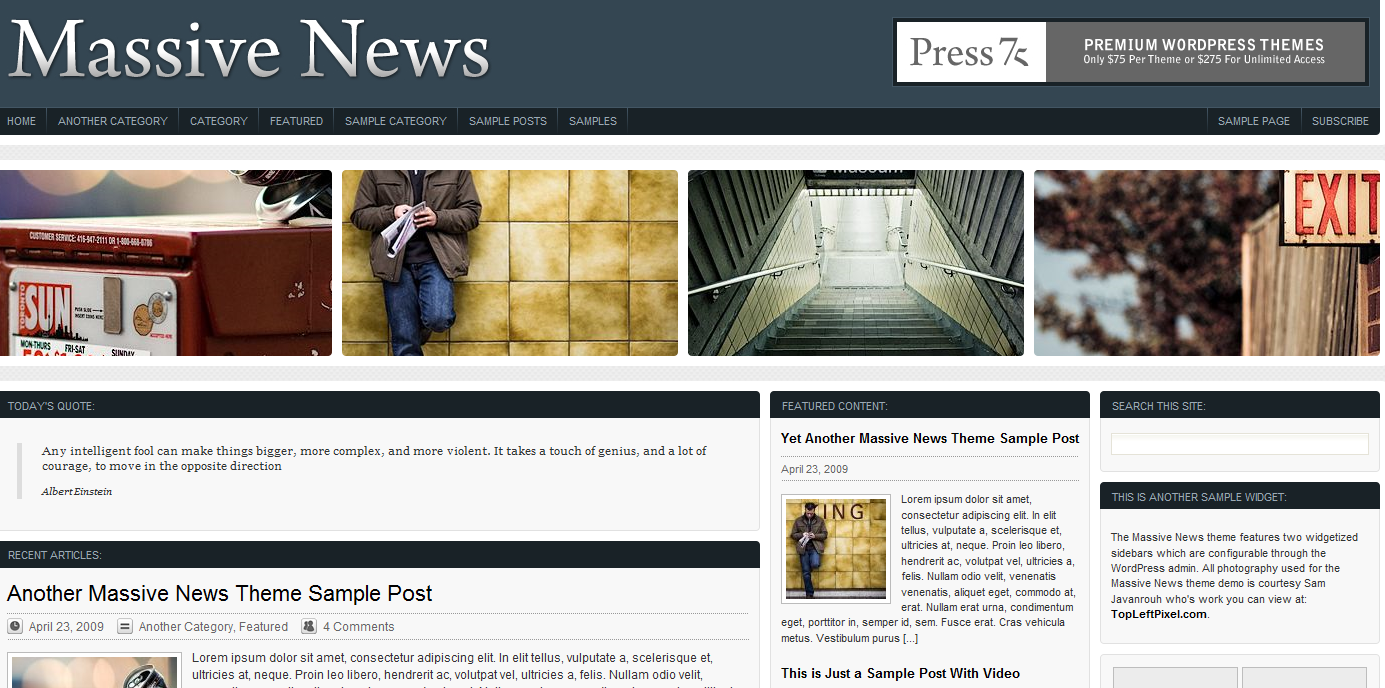 2. Massive News: an SEO friendly, flexible theme that lets you build your news portal fast. It's very convenient to get a handle on and comes with a powerful back-end.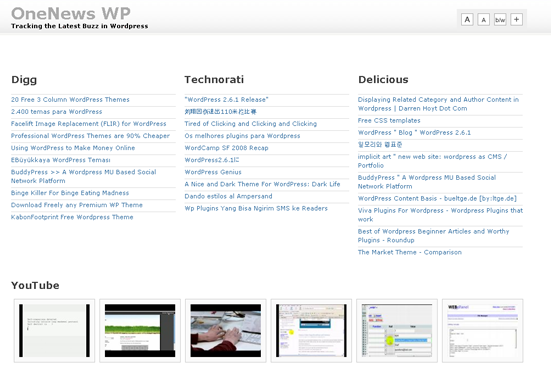 3. One News: One News is one of the best themes for WordPress. It tops a lot of charts for a good reason. It can be used to create all kinds of websites fast. It's very flexible too.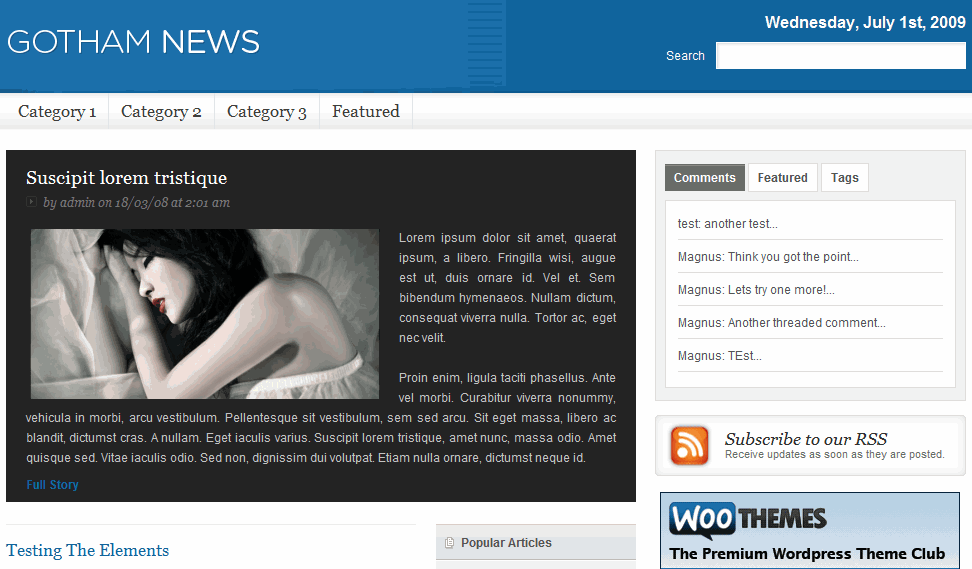 4. Gotham News: a highly attractive and flexible theme to help you build your own personal news portal. It's search engine friendly and ready to be used out of the box.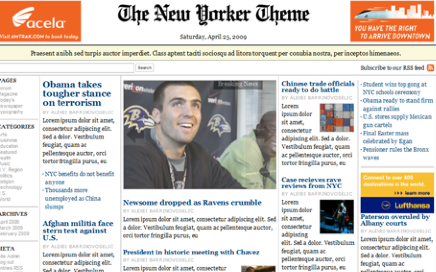 5. New Yorker 2: duplicate the look and feel of some of the New York times. Great way to start your news portal.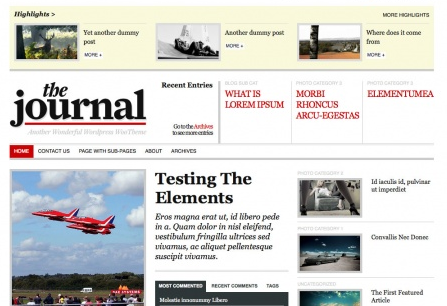 6. Journal: a wonderful theme to create your own news WordPress blog fast. Very flexible and SEO friendly too!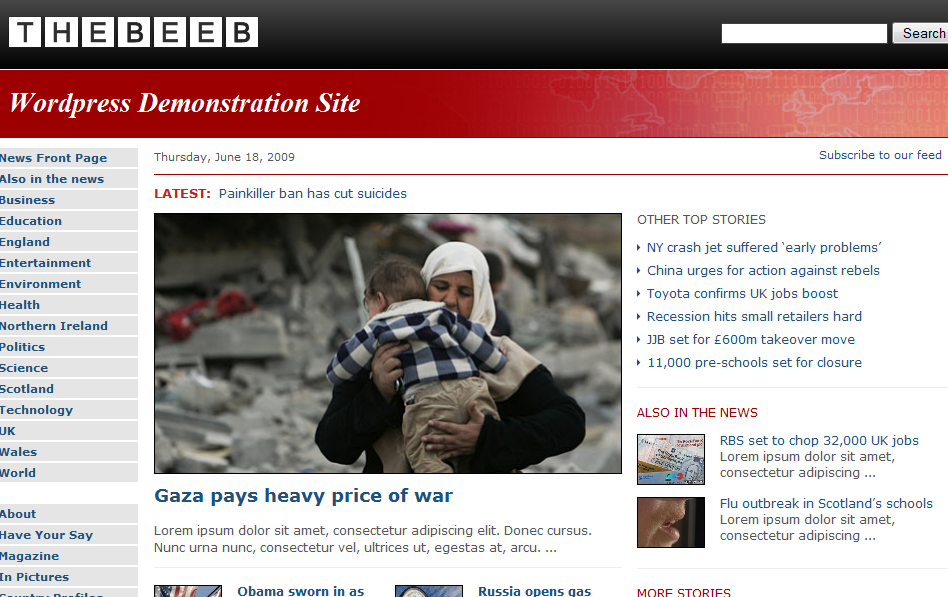 7. The Beeb: a BBC look a like that lets you clone BBC and build your own news site.
{ 6 comments }
Continue Reading