We have covered plenty of awesome themes and plugins here in the past. You can create highly sophisticated sites with them even if you are not too technical. You can also clone popular sites with WordPress. It may not be the best approach considering that not all popular sites appreciate their designs being copied. But if your heart is set on cloning a specific site, you may want to check these themes out:
Pinterest Clone Themes
Pinterest is one of the most popular online communities around. You can find all kinds of interesting content on the site. If you like the way the site looks, you can clone its design with these themes: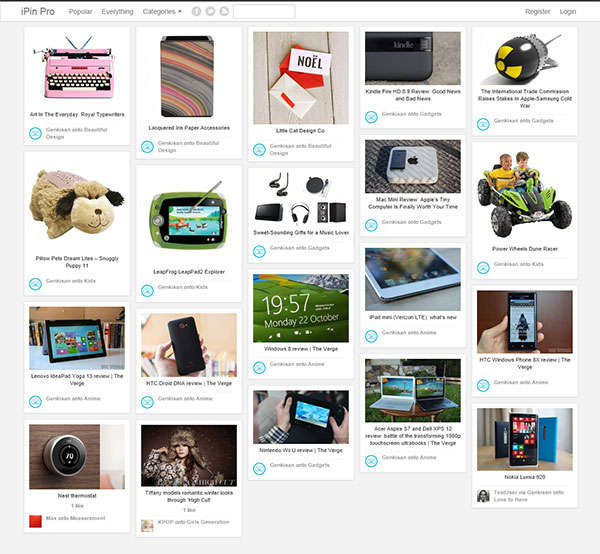 iPin Pro: a good looking Pinterest clone theme. It has a responsive design and offers Twitter and Facebook integration. You can display popular posts based on likes, repins or comments.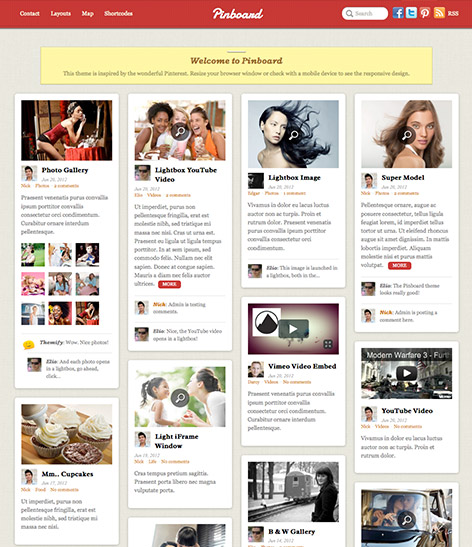 Pinboard: just like Pinterest, this theme has an auto stacking layout. Pinboard has a responsive layout and offers 3 post layouts. You get 7 theme skins.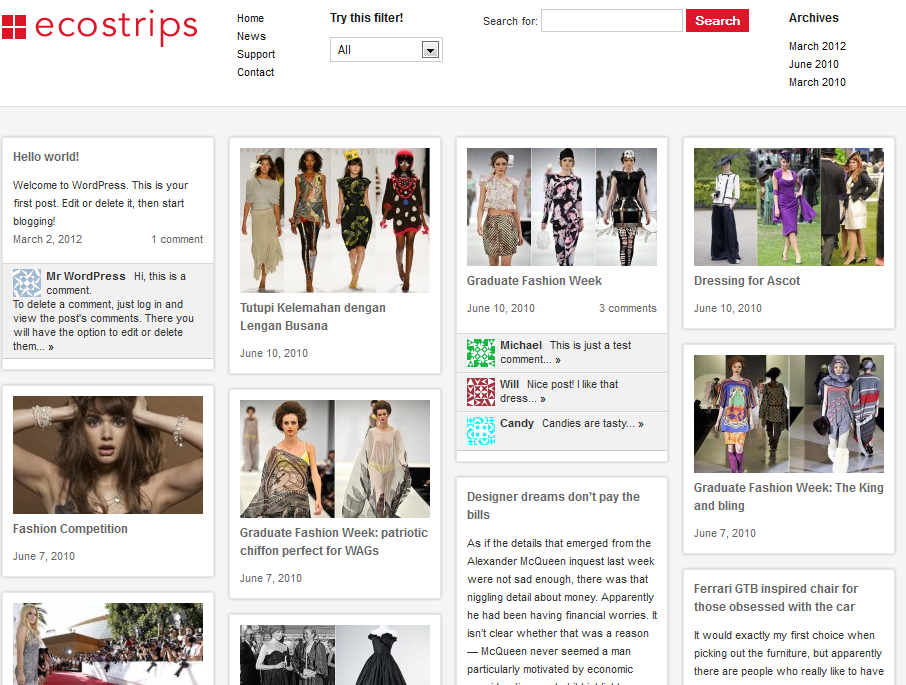 EcoStrips: a dynamic Pinterest clone theme with HTML5 and CSS3 code. Visitors can filter through your content easily. It is mobile friendly too.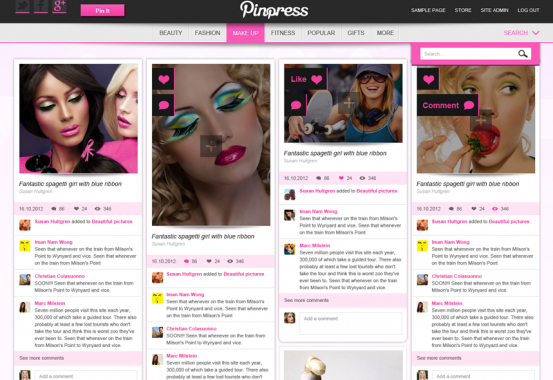 Pinpress: has a pretty similar design to Pinterest.com (you could make it perfect with minor modifications). It is fully widgetized and search engine optimized.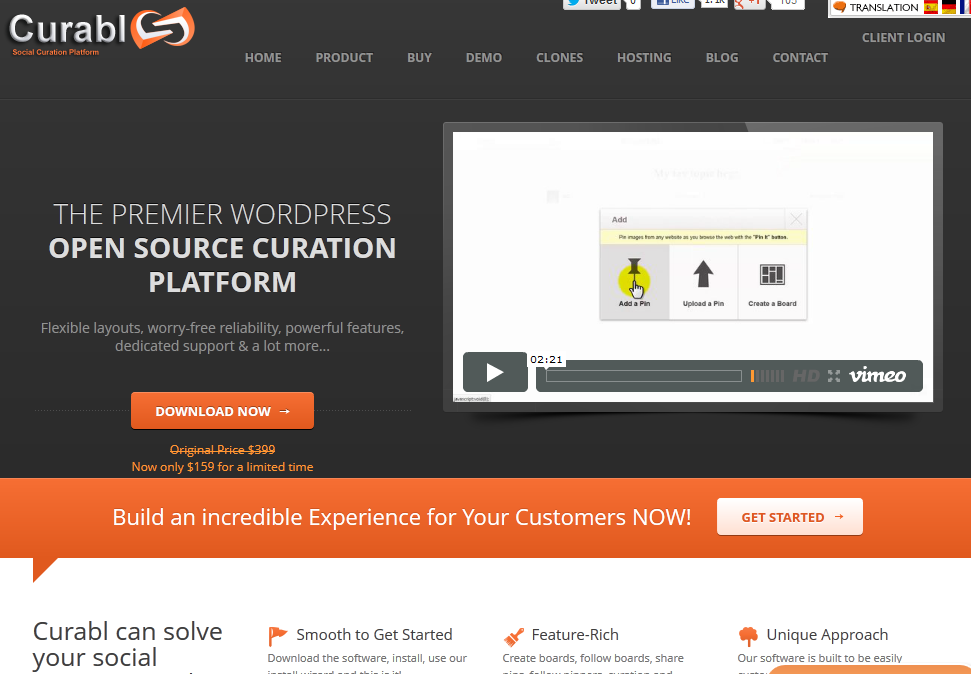 Pin2Press Pro: a pretty awesome solution for content curators. It offers standard Pinterest features (e.g. pinning). The theme is video and mobile-friendly. It offers Facebook/Twitter integration and board management.
Groupon Clone Themes
Groupon should not need any introduction. It is a site for finding deals in your local area. These themes enable you to create your own local deal site using WordPress: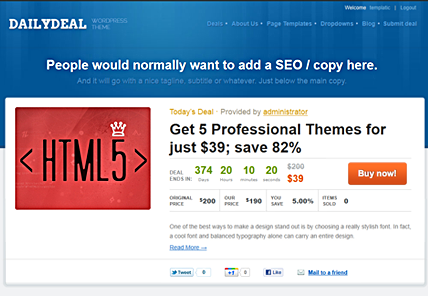 Daily Deal: lets you create and manage your own deal portal in WordPress. It has 5 color schemes and a deal moderation system. The theme is ready to be localized.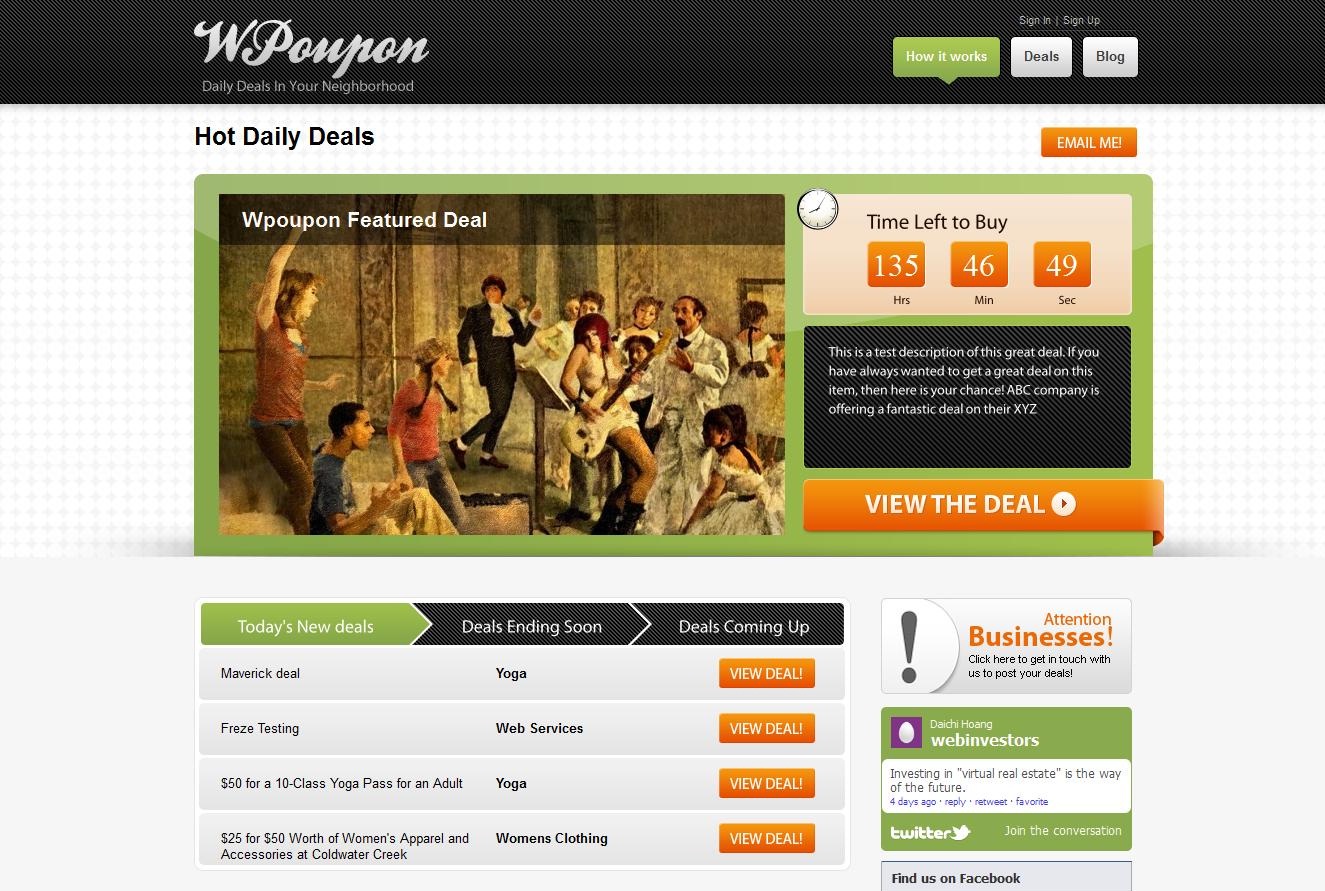 Wpoupon for WordPress: a Groupon clone theme for WordPress. Lets you feature your top deals on its home page. It provides support for PayPal or Authorize.net.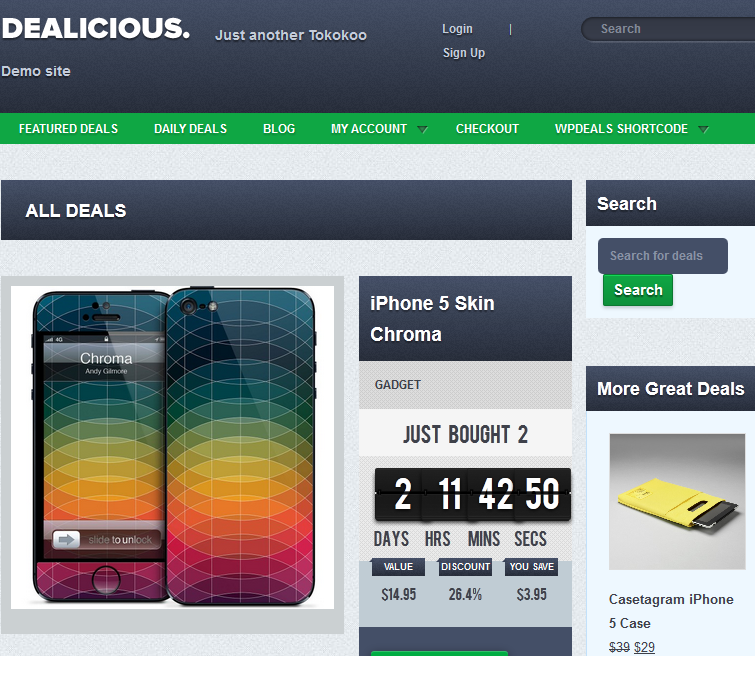 Dealicious: not an exact clone but if you need a theme to use to create your daily deal site, this design is worth checking out.
Kickstarter Clone Theme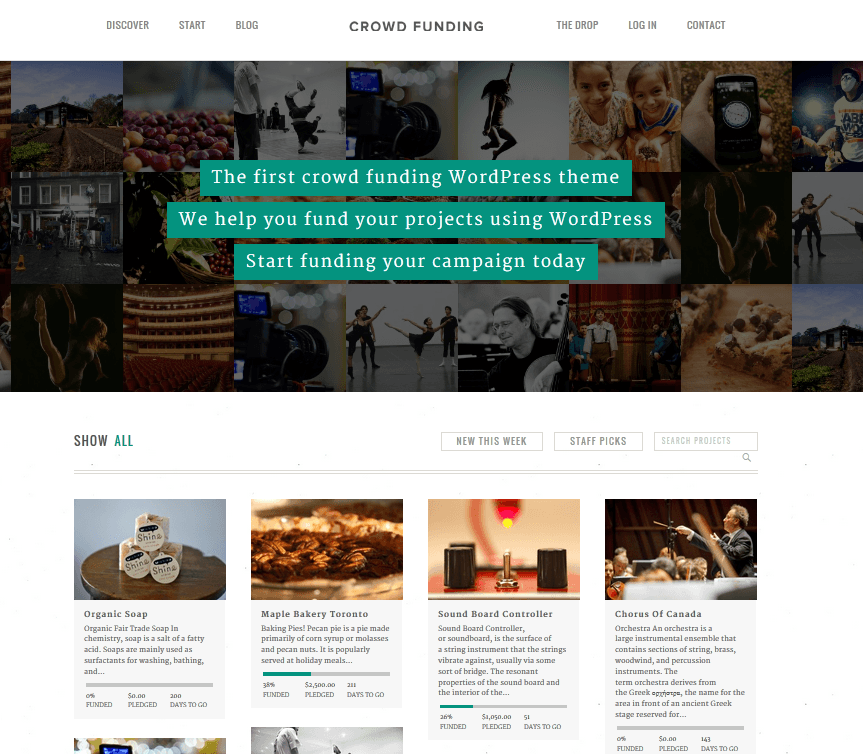 Fundify: Kickstarter is a great website for raising funds for your ideas or supporting other people's projects. Fundify lets you create your own Kickstarter-type WordPress site.
Answer Site Themes
Yahoo! Answers and Quora have been around for quite some time. They offer great value to people who have questions they need answers to. You could always create your own answer site with these themes: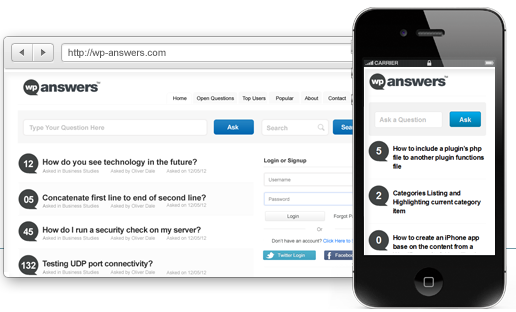 WP-Answers: a premium solution for WordPress that turns your website into a Q&A site. It also grabs the latest questions from Yahoo! Answers to provide your community with fresh content. The theme is responsive and customizable. Twitter and Facebook integration is offered too.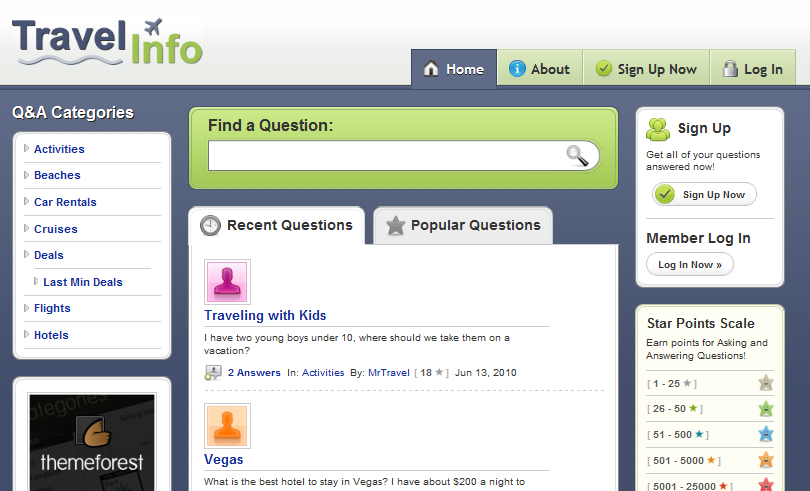 Instant Q&A: one of the best Q&A themes we have tested. It offers 3 color schemes, a star rating system, custom login/registration, and community features.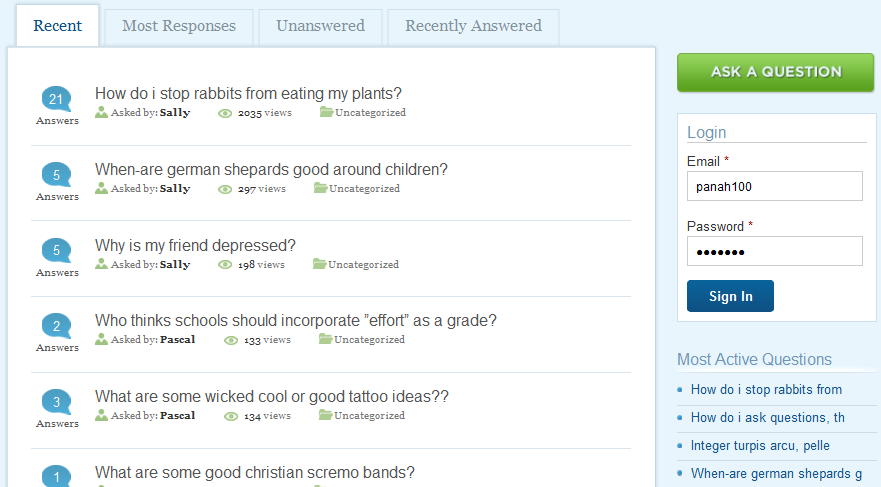 Answers: turns your WordPress site into a Q&A portal fast. It has 7 color themes and a fully customizable front-page.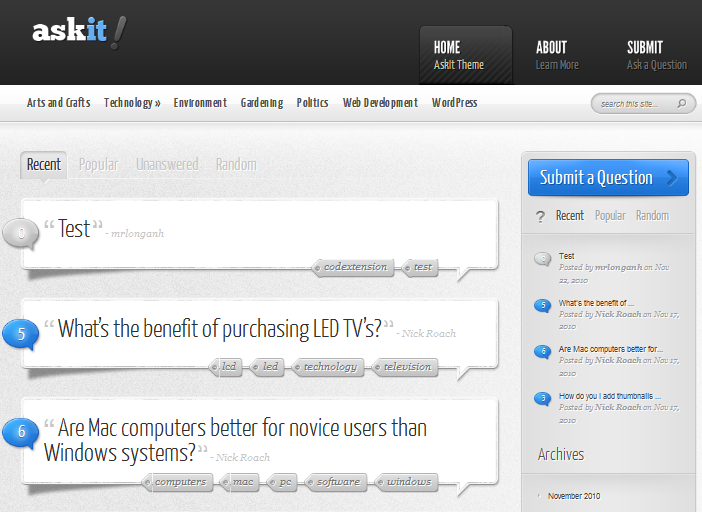 AskIt: a quality but simple WordPress theme for Q/A sites. It has 7 color schemes for you to choose from. Its user reputation system is pretty decent too.
Alltop and RSS Aggregator Clones:
Content aggregator sites such as AllTop have been around for quite some time. You could use those sites to discover new blogs that cover your favorite topic. Thanks to these themes, you can create your own RSS aggregators: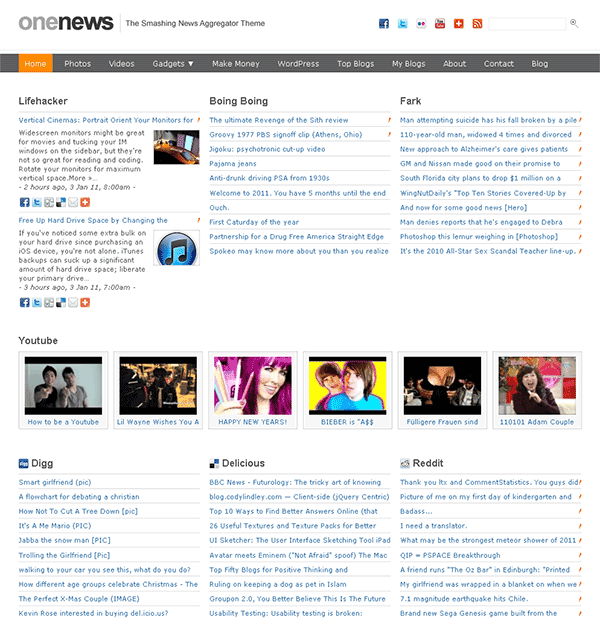 OneNews: turns your WordPress site into an Alltop clone. It has 2 color schemes and 4 custom widgets. The design is responsive.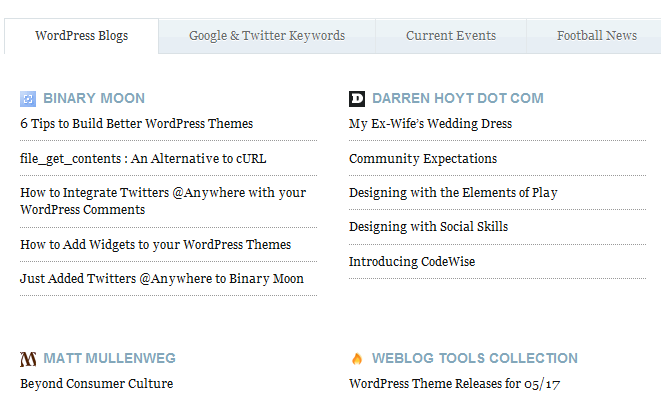 Accumulo: a quality RSS aggregator theme for WordPress. It is not an exact clone of Alltop but close enough. It's pretty clean and the performance is decent (our review).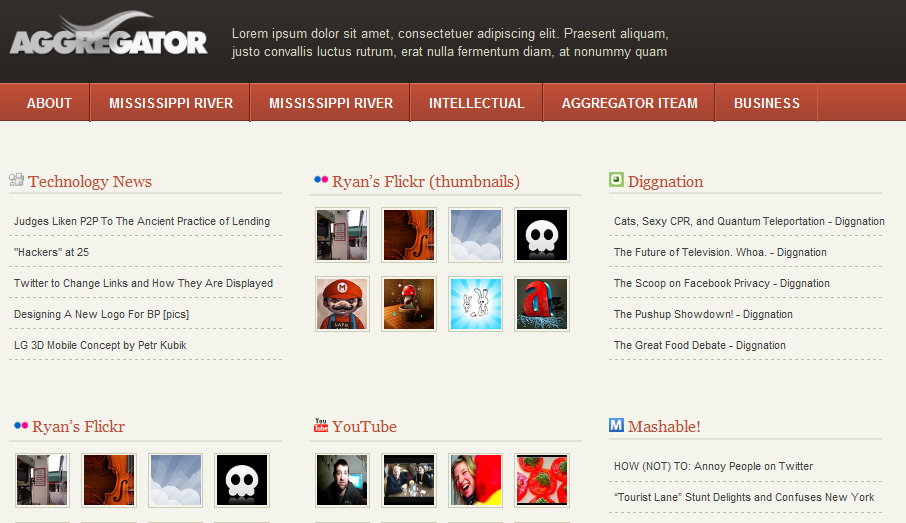 Aggregator Theme: another decent looking content aggregator theme that supports all kinds of feeds, including image and video feeds.
ESPN Clone Theme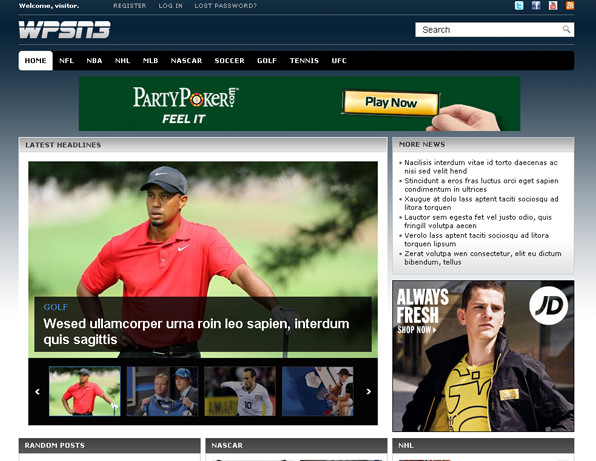 ESPN.com should not need any introduction for sports fans. It is one of the must-visit sites for anyone who follows multiple sports. WSPN brings the old ESPN design to your website.
Facebook Clone Themes
Cloning sites such as Facebook or Twitter is not something we recommend at all. But if you must do it, these two themes are worth checking out: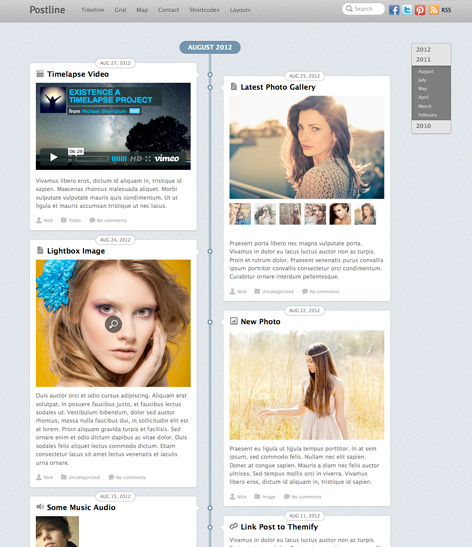 Postline: this theme is inspired by Facebook's Timeline. It has a responsive layout and provides Lightbox media support.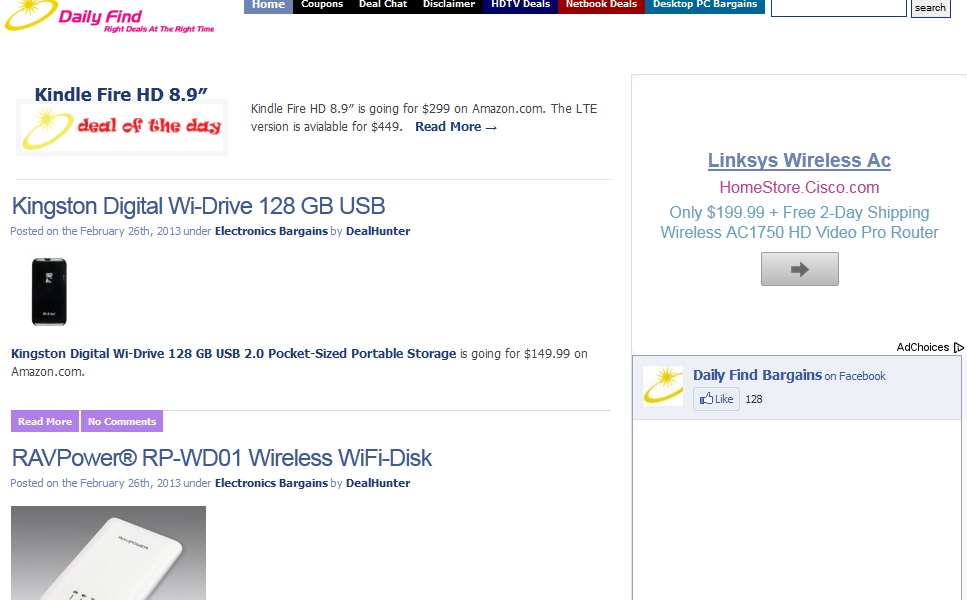 CryBook: a 3 column theme for WordPress. It brings Facebook's old look to your site. This is a free theme.
We did cover a few other Facebook clone themes here in the past. Unfortunately, they have all been taken off the Internet. There are plugins you can use to add a Facebook-timeline like effect to WordPress though.
Windows 8 WordPress Themes
Windows 8 has a very different design than its predecessor. Not everyone is a fan of it but the tiles and the new approach by Microsoft is here to stay. If you are a fan of Windows 8, you could use these themes to give your site a somewhat similar look: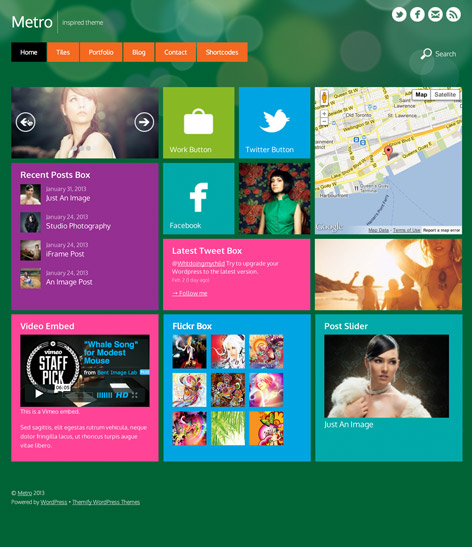 Metro: this theme is inspired by Windows 8. It is responsive and minimal. It could work well for blogs and portfolio sites. 9 Metro colors are available.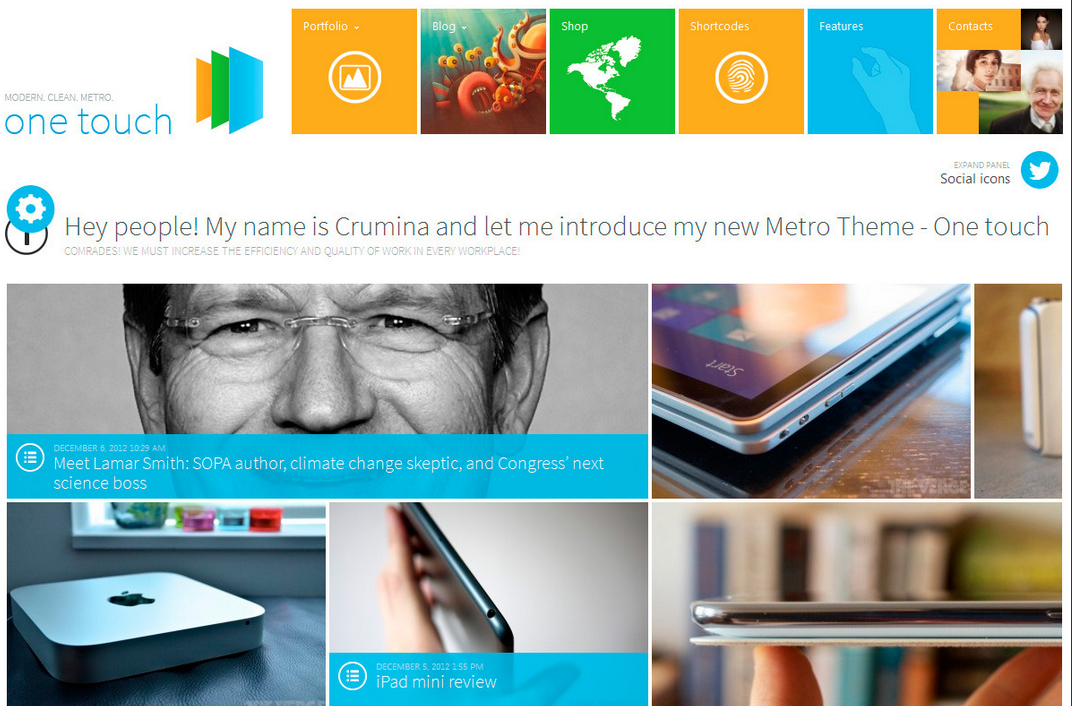 One Touch: a fully responsive theme optimized for Retina displays. It has a drag and drop page builder. You get 11 theme widgets, 2 menu styles, Retina social media icons, and many more features.
Digg Clone Themes
Digg.com is not the site it used to be. It used to be a whole lot popular a few years ago. The design has changed since those days. If you liked the old Digg.com design, you could use these themes to bring it to your own site: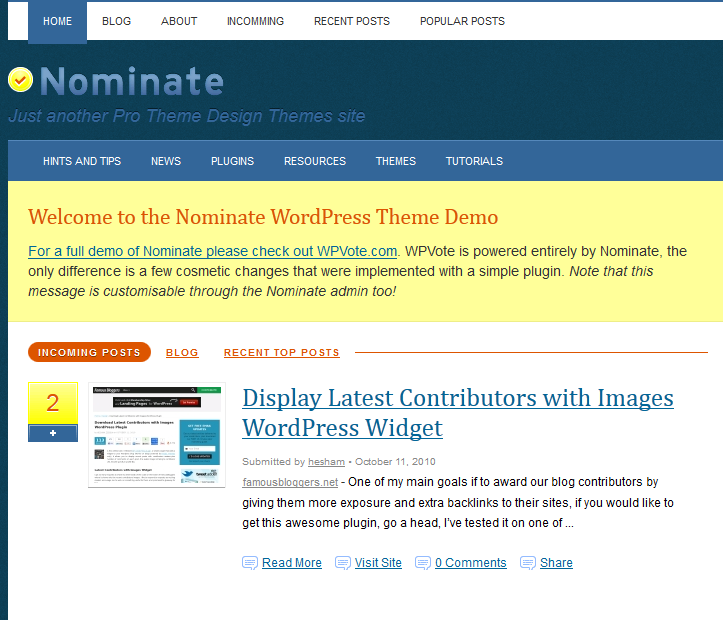 Nominate: not an exact clone but does turn your website into a social voting site. It offers spam control and automatic website thumbnails.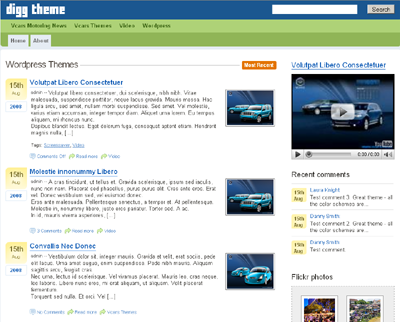 Digg theme: a pretty close clone of the old Digg site. It may not work perfectly as new WordPress updates are released but should give you ideas how to make your own Digg-like site.
Other Clone Themes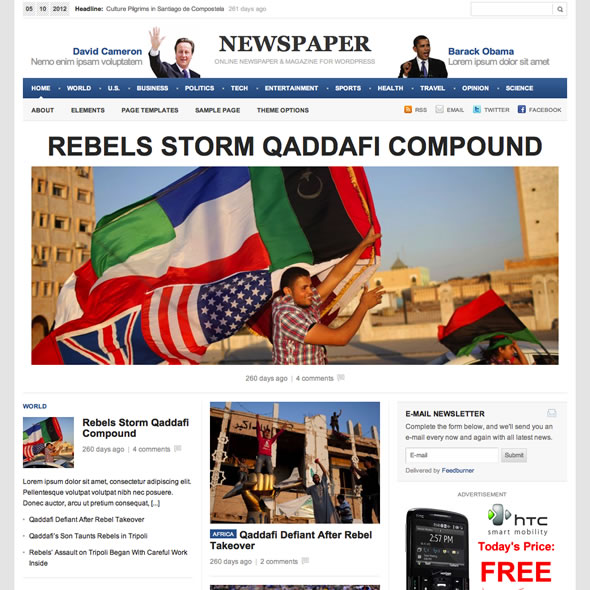 Newspaper: brings the old Huffington Post look to your site. This theme is designed for news portal sites.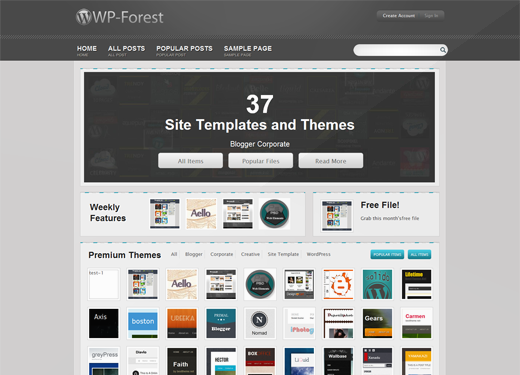 WP-Forest: turns your website into a marketplace just like ThemeForest. It offers PayPal integration and has its affiliate program.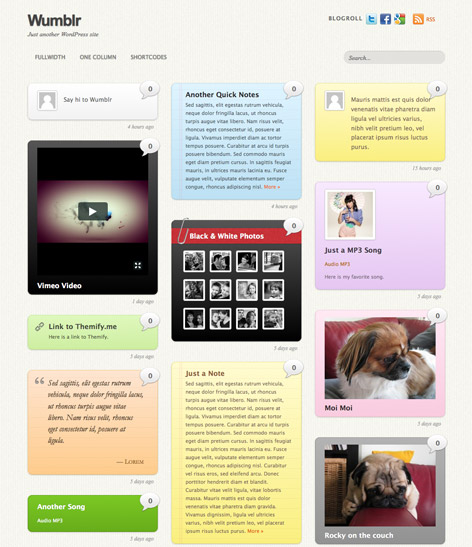 Wumblr: makes your WordPress site look and feel like Tumblr. It has 9 post formats and 15 color presets. The design is responsive theme.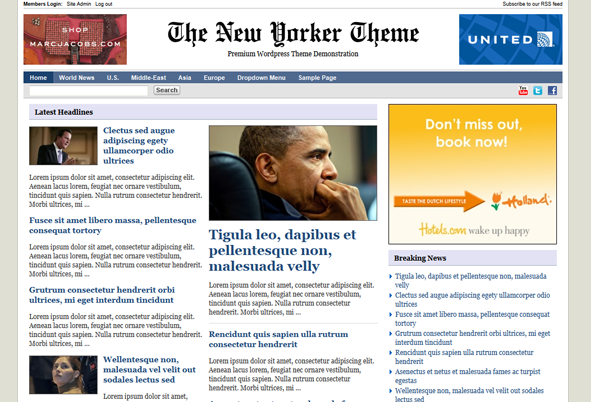 New Yorker: gives your website the classic New Yorker look. This could prove useful for news sites.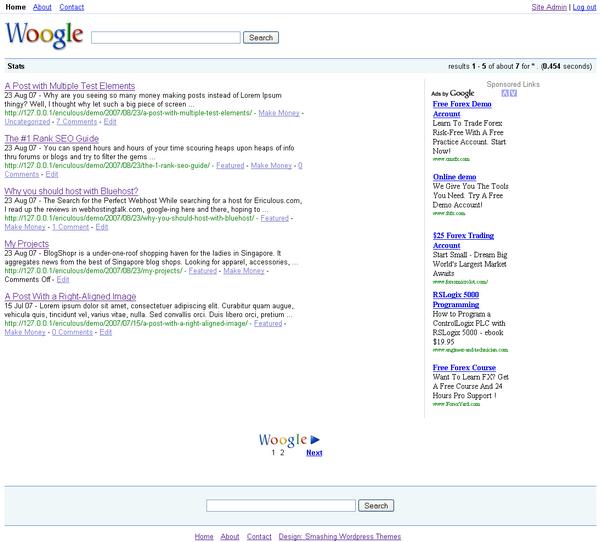 Woogle: Google does not need any introduction. Many of us rely on it heavily every single day to find things. Thanks to this theme, you can make your site look like Google (not suggesting you should).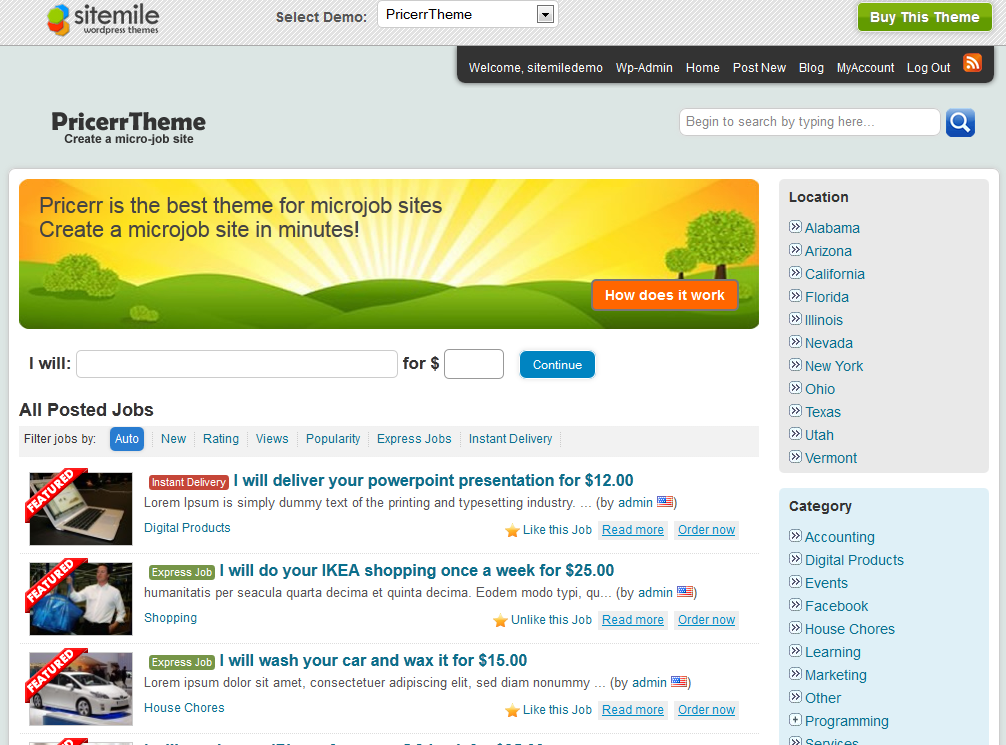 Pricerr: want to a create a website similar to Fiverr? Pricerr for WordPress has you covered. It works fine for micro-job sites.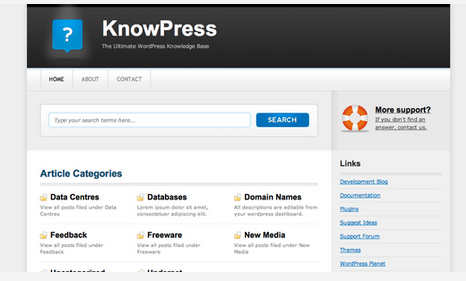 KnowPress: have you seen a Knowledge Base site lately that you would like to clone? This theme could help you out.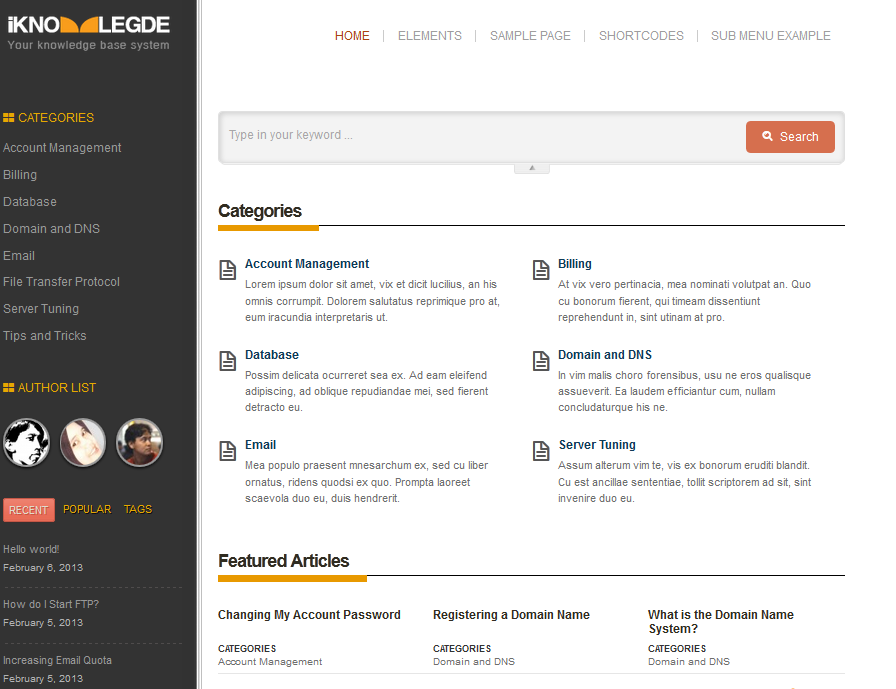 iKnowledge: yet another theme you can use for your Knowledge Base website. It has 4 color styles, custom widgets, and a rating system for your posts.
Should you clone other popular sites? Probably not. In most cases, it is not a great idea. If you need to clone a popular site for whatever reason, the above themes are worth checking out.