Facebook has gotten a lot of grief over its new Timeline feature. But some people are just in love with the new layout. Did you know that you could make your website look like Facebook Timeline in no time? Here are 2 ways to do just that:
Currently Trending Themes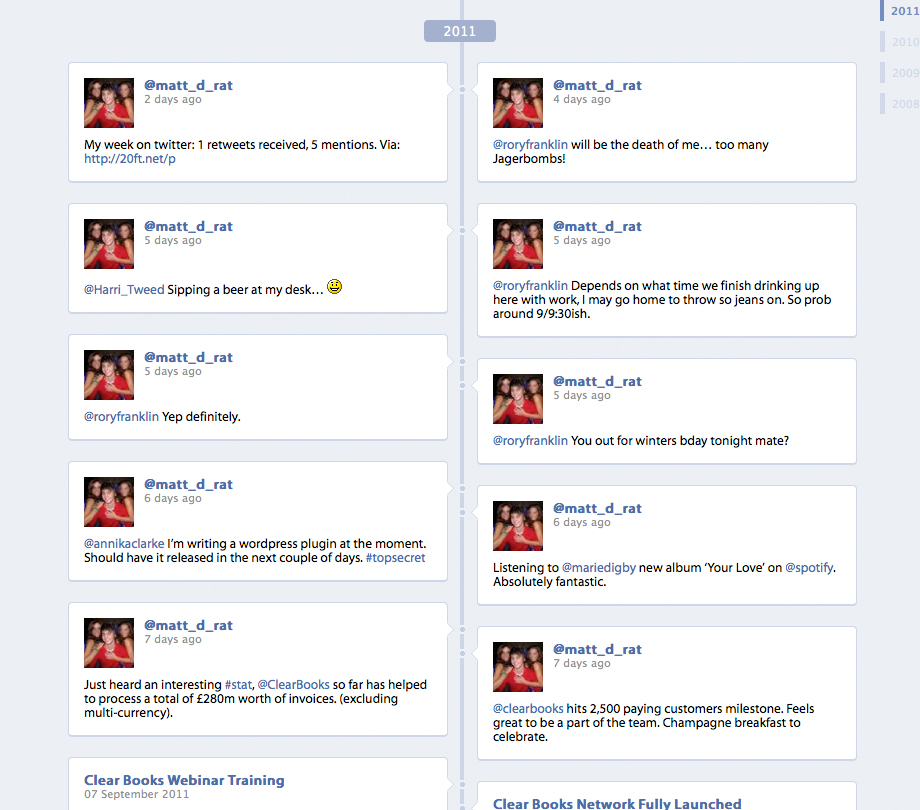 WP Facebook Timeline (MF Timeline): provides a visual linear timeline representation of your posts and media sources. You can also add content from Twitter to the timeline on your site.

Timeline WP: a cool theme that gives your website the look and feel of Facebook Timeline. It is social media friendly as well.
You certainly do not want to use these solutions on your main website. Trying to clone what Facebook is offering could cause you legal issues. But these solutions are nice to play with to satisfy your curiosity.