Auction sites have been around for a long time. Plenty of people use sites such as eBay to find unique items for themselves and their loved ones. This WordPress Reverse Auction theme lets you host your own auctions on your site. It has a responsive design and support multiple payment gateways.  The theme has common auction tools such as "buy now" pricing and reverse prices.
With the Auction Theme, you can charge a % of fee for each item sold on your site. It lets you charge for listings and featured items too. Webmasters can set an expiration period for each item and allow their customers to buy virtual cash to pay for wining bids. Private messaging functionality is also built in.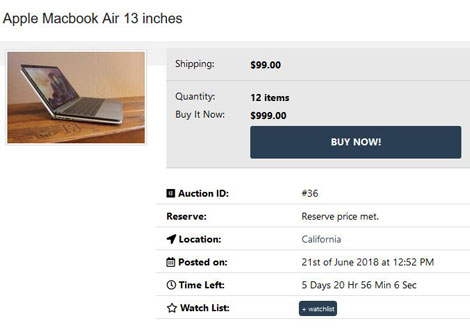 The Auction Theme has an escrow feature. It also lets your visitors search items by zip code or within a given radius. It works with PayPal, Skrill, iDeal, Auhtorize.net, and other payment methods.