Micro job sites such as Fiverr have been around for a while. Many job hunters  and freelancers rely on them to find new opportunities. If you are not satisfied with micro job sites for your industry, you could always create your own. These 7 WordPress themes could work for micro job sites: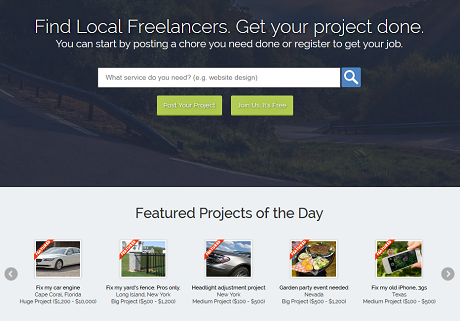 Project Bidding Theme: this theme allows you to build a website for freelancers or project bidding. It is fully responsive and offers support for multiple gateways.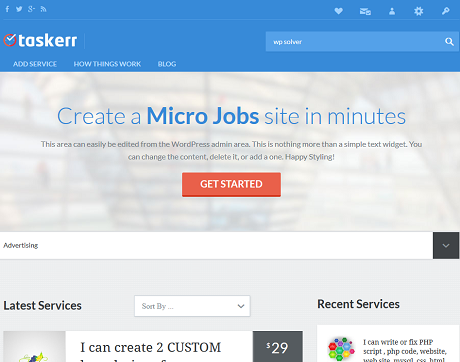 Taskerr: a micro jobs theme that lets you connect people who have jobs to those who are willing to do them. It is responsive, versatile, and ready for monetization.
Pricerr Theme: another theme for those of you interested in building a micro job website. You will be able to sell tasks and services on your site. It is Bitcoin friendly.
HireBee: lets you create a freelance marketplace for your visitors. It has a clean design and notifications for every important action. The theme is escrow ready.
Micro Job Theme: a responsive theme that lets you create your own Fiverr-like website. It has workflow and fund release tools, a user feedback and profile rating system, members area, and more useful features.
FreelanceEngine: a freelance marketplace theme with a modern, easily-customizable design.  It is mobile friendly and has front-end controls. You also get a page builder and a user-friendly theme options panel.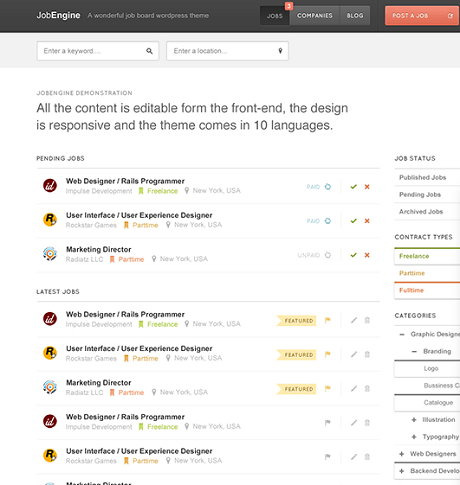 JobEngine: a modern job theme for WordPress with a mobile friendly design. It comes ready to be monetized. Users can post jobs, browse new positions, and share their resume online. You can enhance this theme with premium add-ons.
Have you found better micro jobs themes? Please share them here.