These days a lot of folks are looking for jobs. So whether you are blogging about green technologies or WordPress, having a job board on the side can help you attract more visitors to your website and provide more value to your readers. Creating a job for WordPress sites is not that difficult, but it does take a bit of coding. But thanks to Tapp Jobs by Press75, you can now create a simple, good looking job board fast. And best of all, you won't have to write a single line of code to accomplish that.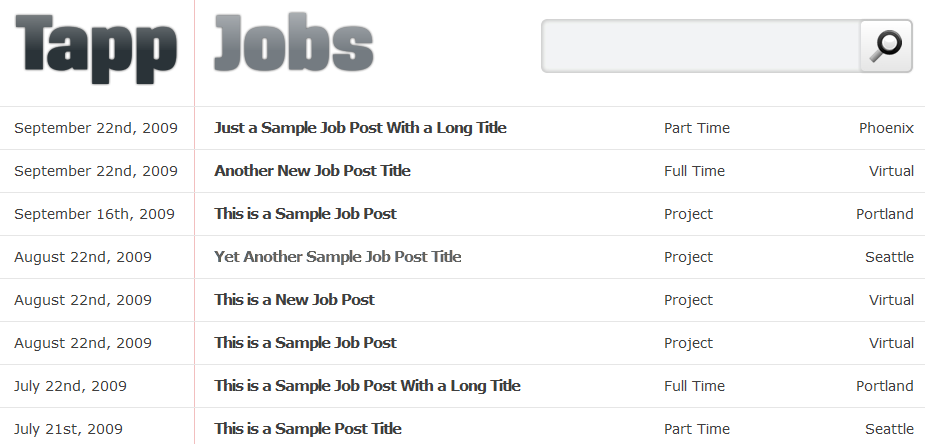 Similar to most Press75 themes, Tapp Jobs is very easy to use, very clean, and is SEO friendly as well. So you not only get to provide value to your existing visitors, you'll get some passive traffic from search engines as well. Your visitors can use the search function at the top of the page to search for the position that works for them the best. Your visitors can post positions to your website as well, saving you time in the process and helping their fellow community members find jobs.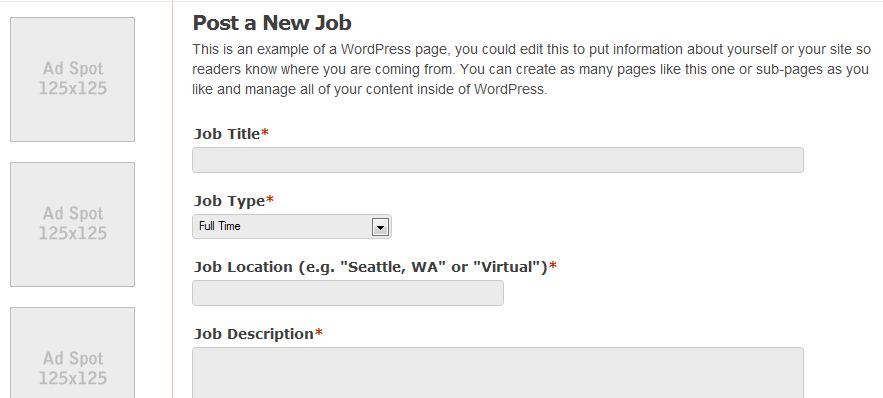 Your visitors can also get in touch with you on Twitter. You may underestimate Twitter, but a lot of people use Twitter to find positions these days. If you have a job board, there is no reason you shouldn't have a site specific Twitter account for even more leads and discussions with job hunters and posters. The "Latest Opening" link makes reviewing new positions more convenient for your audience.

Credit: Vimeo.
The theme does use Gravity Forms to provide you with job board functionality. It is going to cost you a bit, but if you are looking to build a serious job board, it's well worth the investment. All in all, if you are looking to add a job board to your blog or create a stand alone job search site, Tapp Jobs comes in handy. It's clean, well-designed, and very easy to install and manage. And it's not that expensive. Worth a consideration if you are starting your WordPress job board.