In the past few years, we have covered plenty of awesome support desk themes and plugins here. Support Board for WordPress is also worth a look. It comes with a whole host of convenient features to better serve your customers. For instance, you can use a bot to reply automatically to your customers.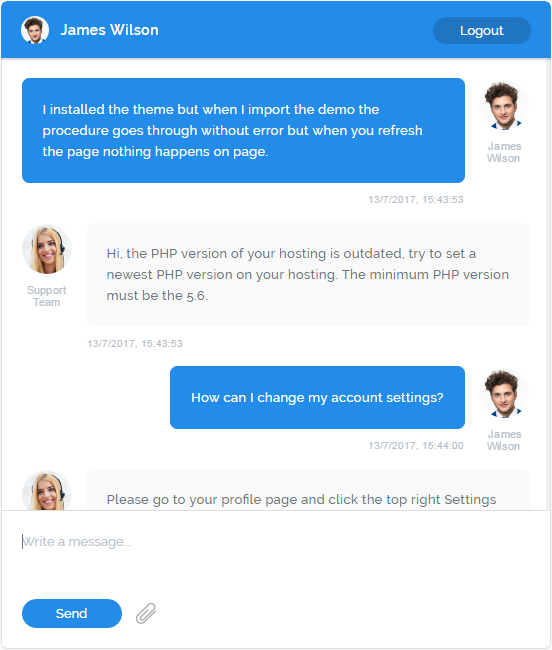 This plugin gives you two ways to manage your users: you can host them in a separate area or use your WordPress users. Support Board has Slack integration to facilitate real-time communication. The Dialogflow bot can send rich messages to your visitors to provide them with a more interactive experience.
Support Board takes care of notifications, so you will never miss a message. You can add new agents to take care of requests from the back-end. Schiocco is the coder behind this plugin.