Starting your own online shop is one of the best ways to start making money online. Depending on what you are selling, you can earn a lot of money online with your own e-commerce business. Thanks to the power of WordPress, you don't have to be a genius geek to build your online shop. All you have to do is install WordPress and get your hands on a decent e-commerce WP theme that is flexible, attractive, and easy to customize.
What to look for
Not all e-commerce themes are developed the same way. As a webmaster, you should try to get your hands on a theme that looks professional, makes managing your inventory easier, and offers support for multiple payment system. Your theme should be as SEO-friendly as possible too. The update process should be as convenient as possible. Lastly, your e-commerce template should be built upon a secure code.
Here are 40 e-commerce themes for WordPress that look attractive and make your life as a business owner easier: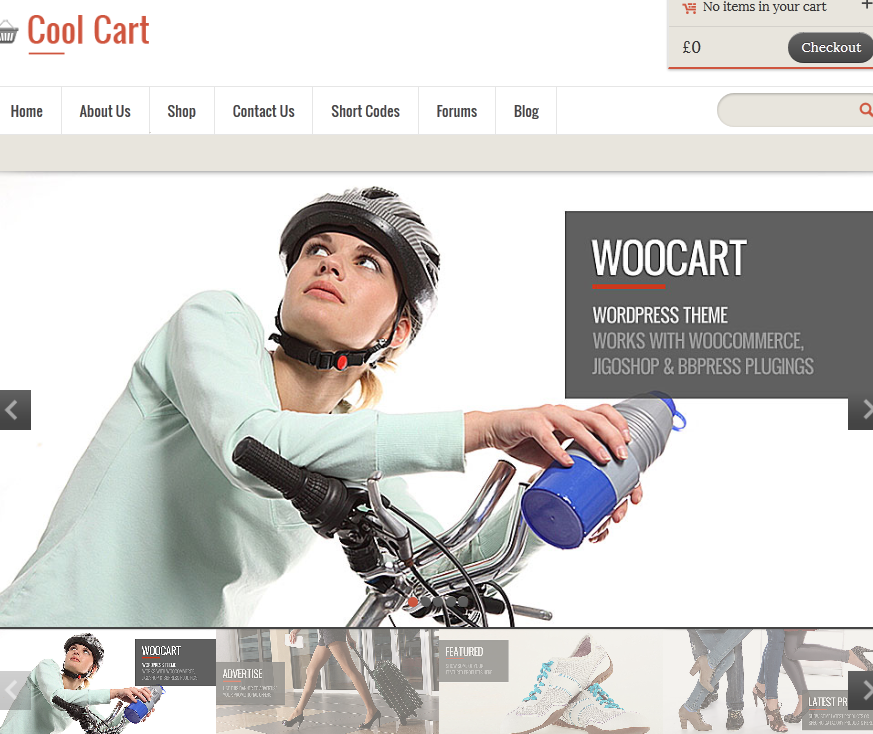 CoolCart: a responsive WordPress theme for WooCommerce and Jigoshop. It has a widgetized homepage with multiple layouts. The theme is bbPress friendly too. It supports multiple payment gateways.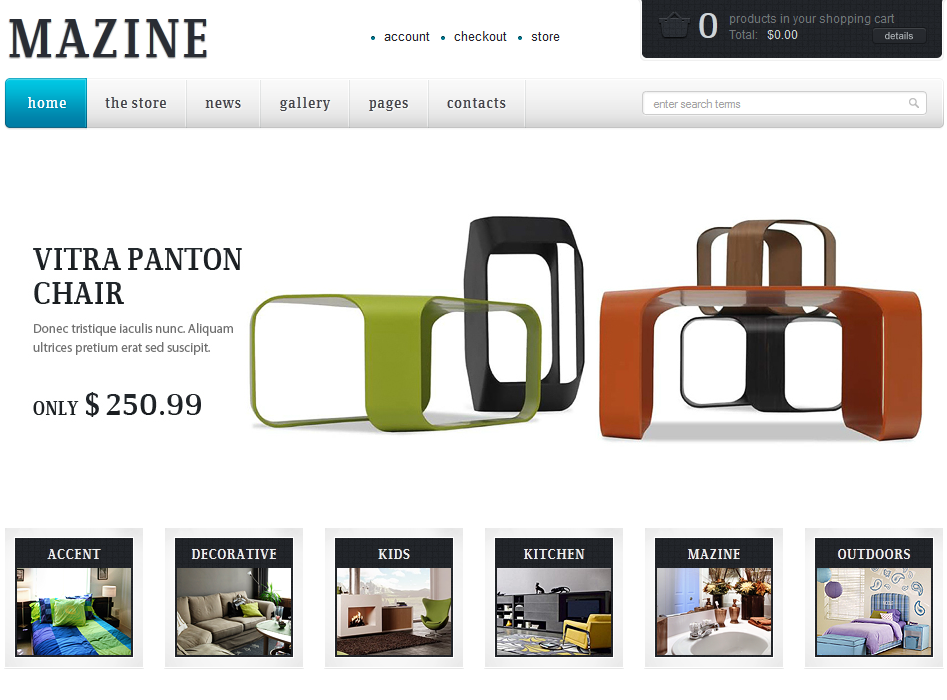 Mazine WordPress Theme: a super attractive e-commerce theme for WP. It offers 6 color variations, a bunch of sliders, a whole lot more. It is ready to be translated too.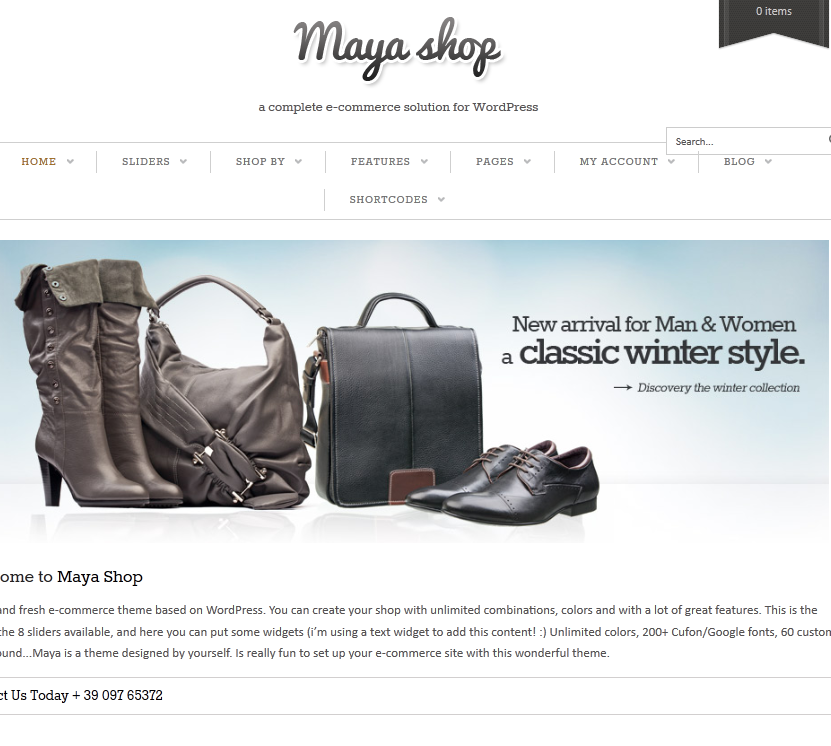 MayaShop: a flexible template compatible with JigoShop and WooCommerce. It has multiple layouts with unlimited background colors, 50 custom backgrounds, and 8 sliders. You can upload your own backgrounds and fully customize the theme to your heart's content.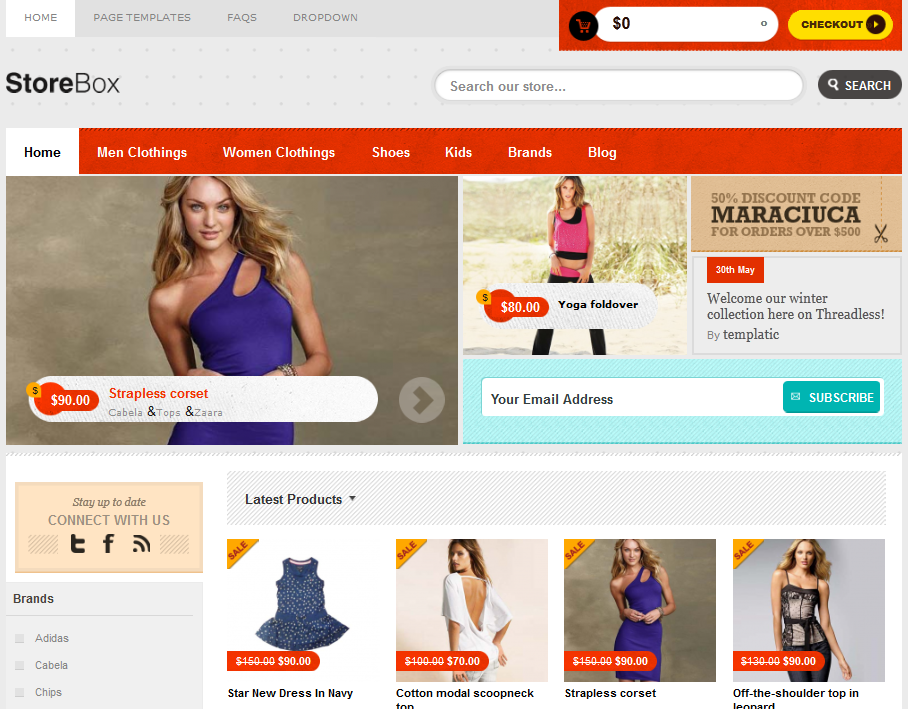 Storebox: comes ready to go out of the box. Supports multiple product types. It lets you handle tax and shipping easily. You can even start your own affiliate program with this theme.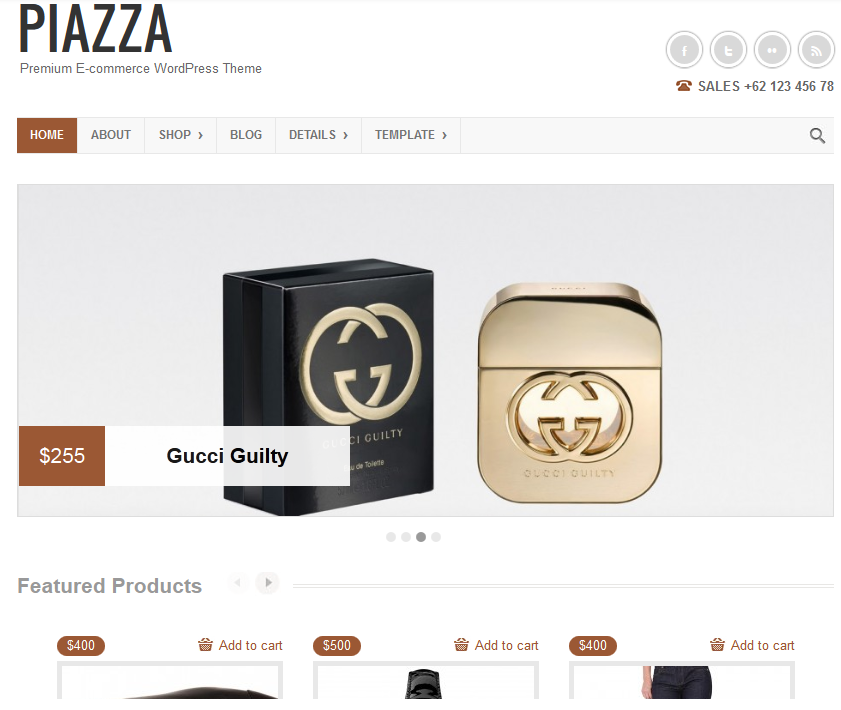 Piazza: Piazza is compatible with WP e-Commerce, WooCommerce, and Jigoshop. It has a minimalist look but does the job. You get a few custom page templates too.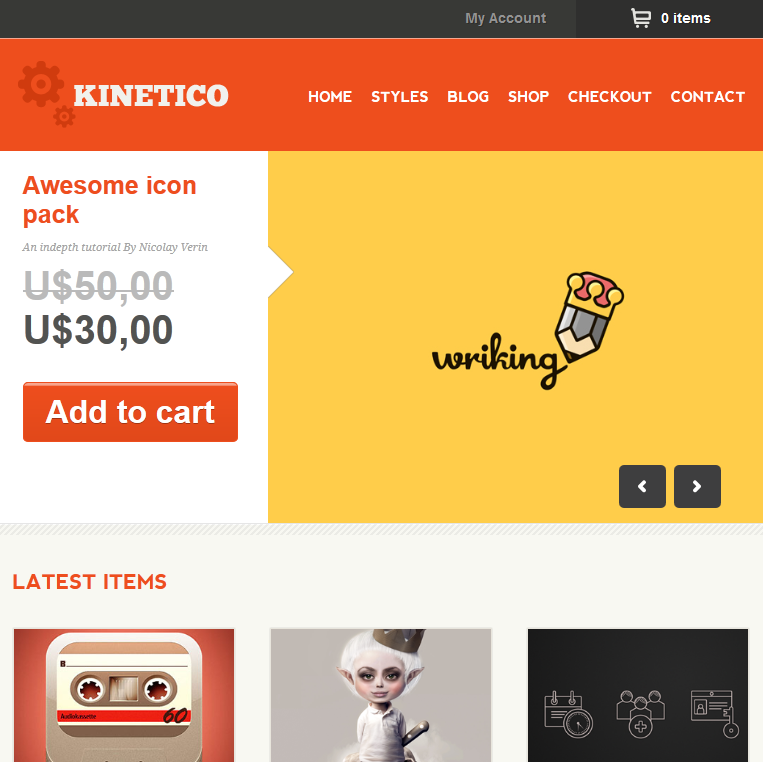 Kinetico: a responsive template for online shops. It has a beautiful design and powerful admin panel. You get a layout builder to put your site together more conveniently. 6 color schemes are included too.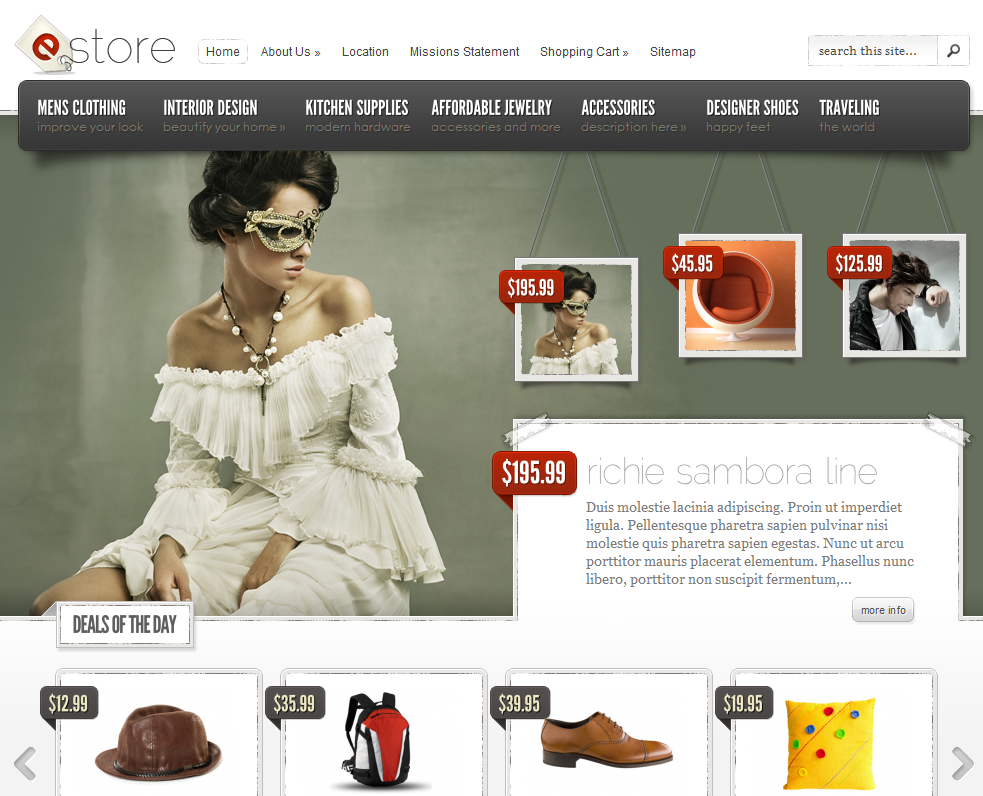 eStore: a super sleek online shop theme for WordPress. It is very dynamic and can be used for all kinds of shops including clothes shops.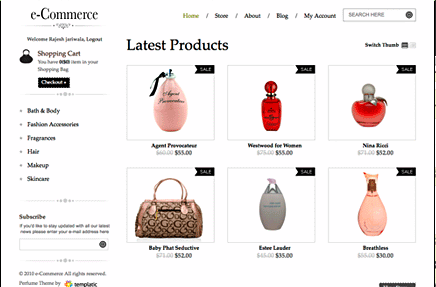 e-Commerce Theme: a super clean online shop theme for WordPress that is easy to setup and quite versatile as well. It offers auto one click install, which will create a sample shop for you in no time. It even allows you to start your own affiliate program too.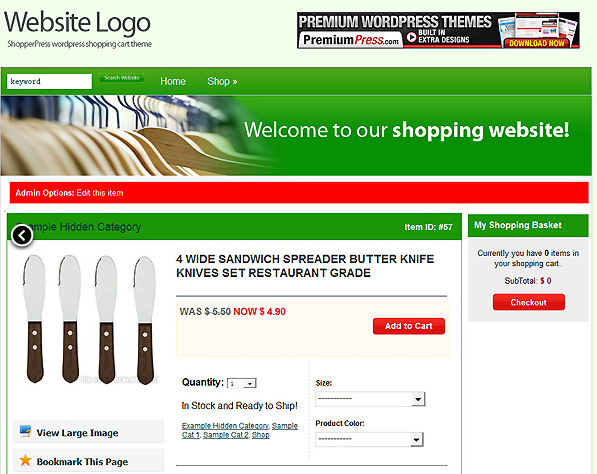 ShopperPress: a clean and easy to install shopping cart theme for WordPress that comes with numerous styles and supports all kinds of payment systems. It's SEO friendly too.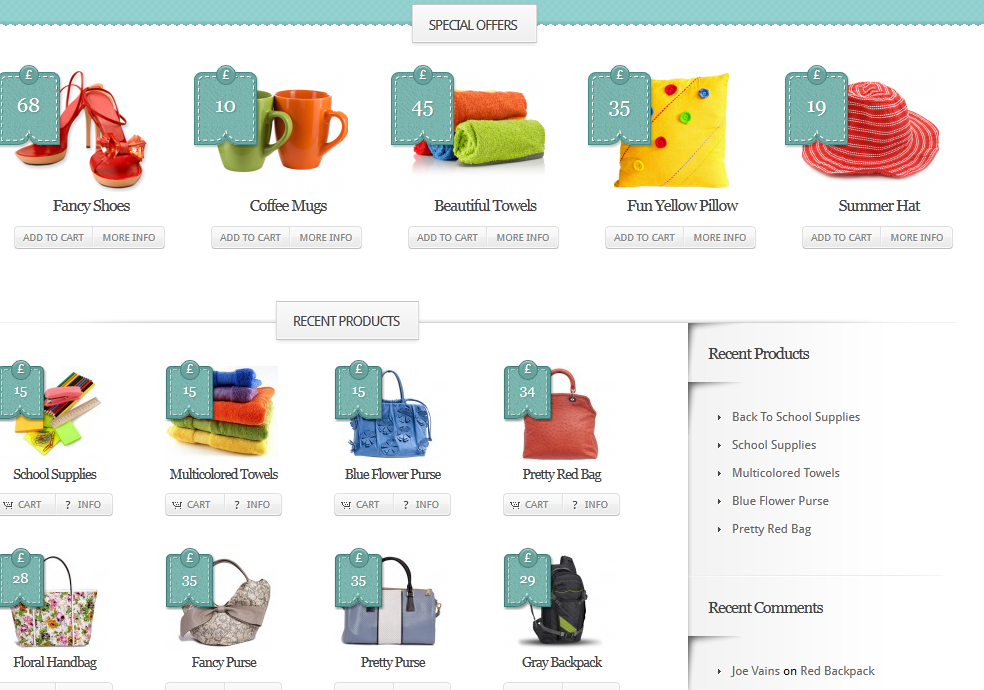 Boutique Theme: great for small shops. Offers unlimited color schemes and automated thumbnail resizing. User/author ratings are supported too.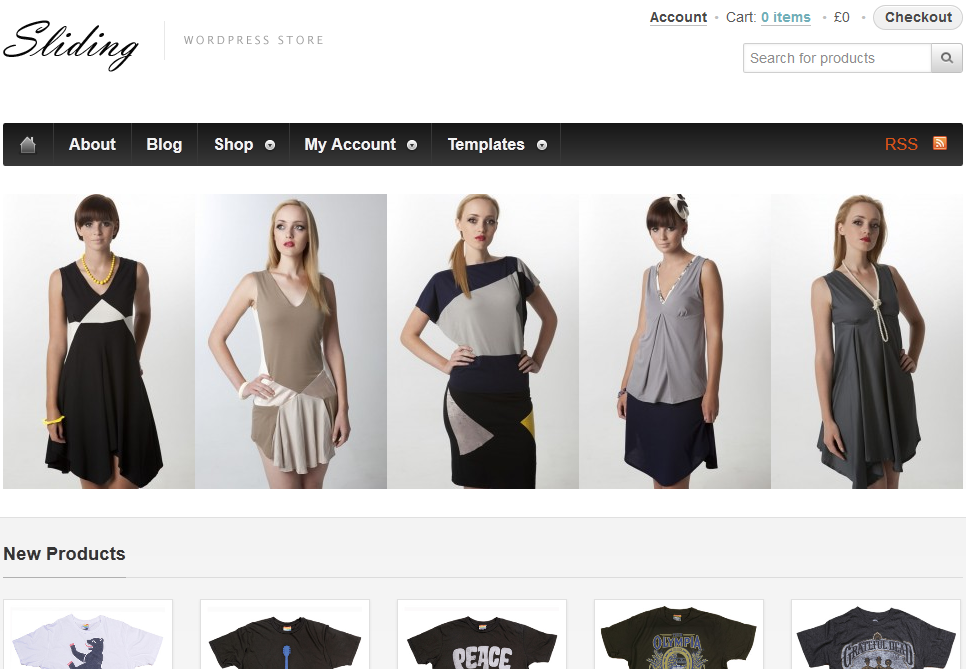 Sliding for WooCommerce: a clean and simple shop theme for WordPress. It is highly customizable. You get custom shortcodes and a powerful options panel.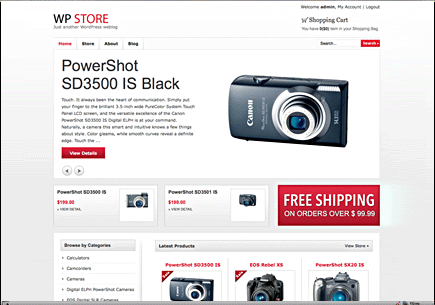 WP Store: enables you to take your offline business online or create an online store from scratch. It allows you to handle payment, manage inventory, create coupons, and manage shipping for customers.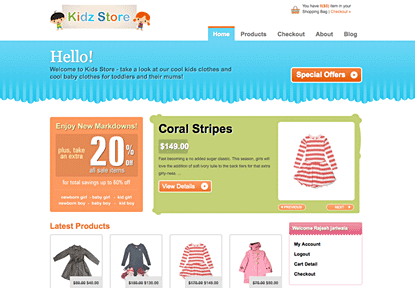 Kidz Store: Kidz Store is a powerful WordPress e-commerce theme that enables you to start an e-store with WordPress fast. It's an auto install theme that makes your job easy. Has tons of features to help you manage your online shop more effectively through WordPress.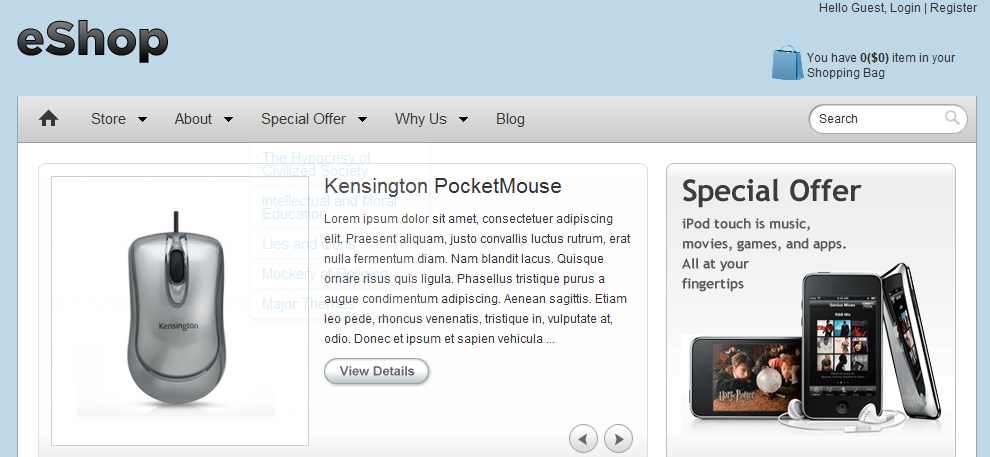 eShop e-commerce theme: a sophisticated, clean theme for anyone who is planning to sell products online. You can manage your store easily from the back-end. Comes integrated with payment services.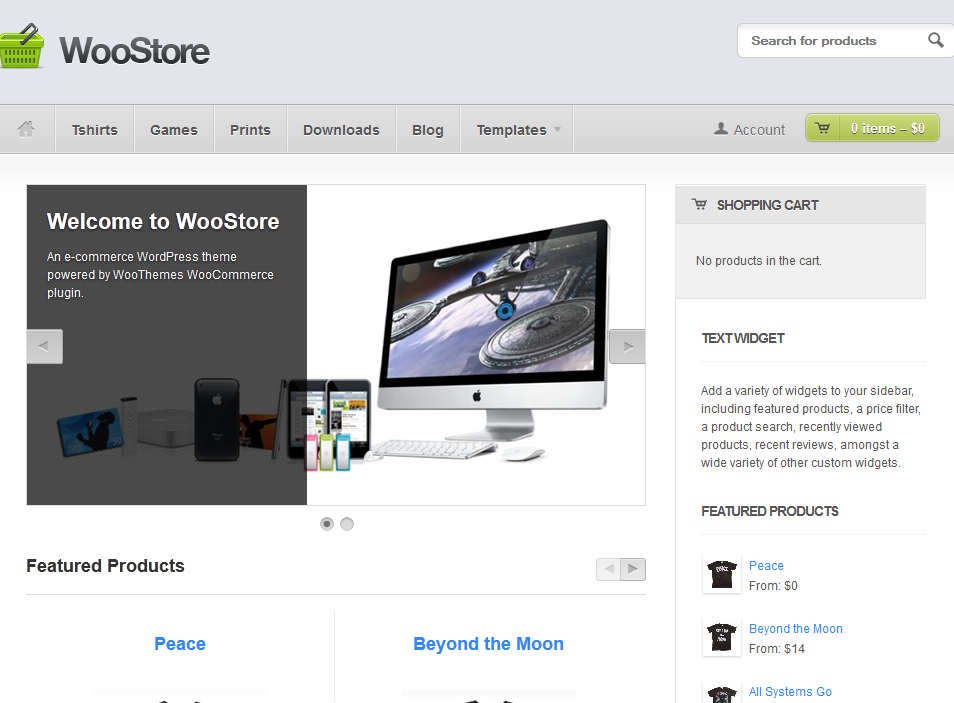 WooStore for WordPress: another elegant and highly customizable theme for WooCommerce. It uses custom post types to handle different content. The back end makes customizing your theme easier.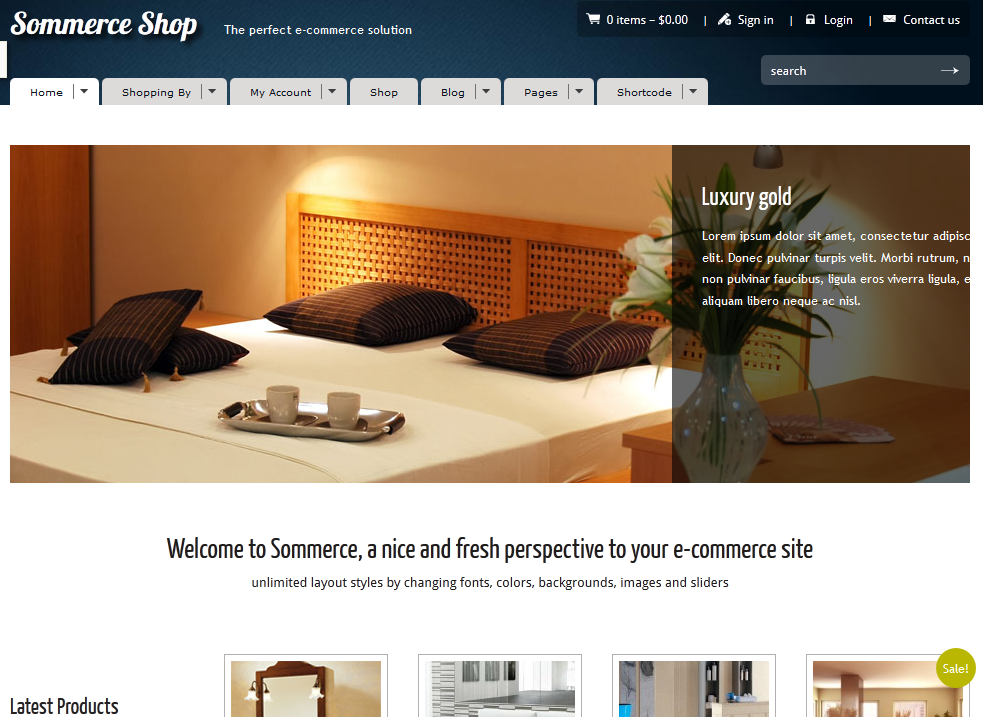 Sommerce Shop: optimized for the all powerful JigoShop plugin. It offers 60+ custom backgrounds and 10 custom headers. It supports all kinds of products.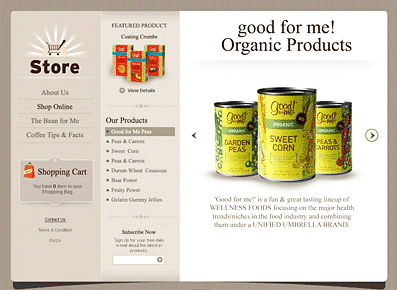 Store E-commerce Theme: a very simple to use and flexible WordPress e-commerce theme that lets you add your products and start selling them online fast. It supports coupons, multiple shipping methods, and more. The powerful back-end makes managing things much easier. If you want to build your online shop with WordPress, this theme can come in handy.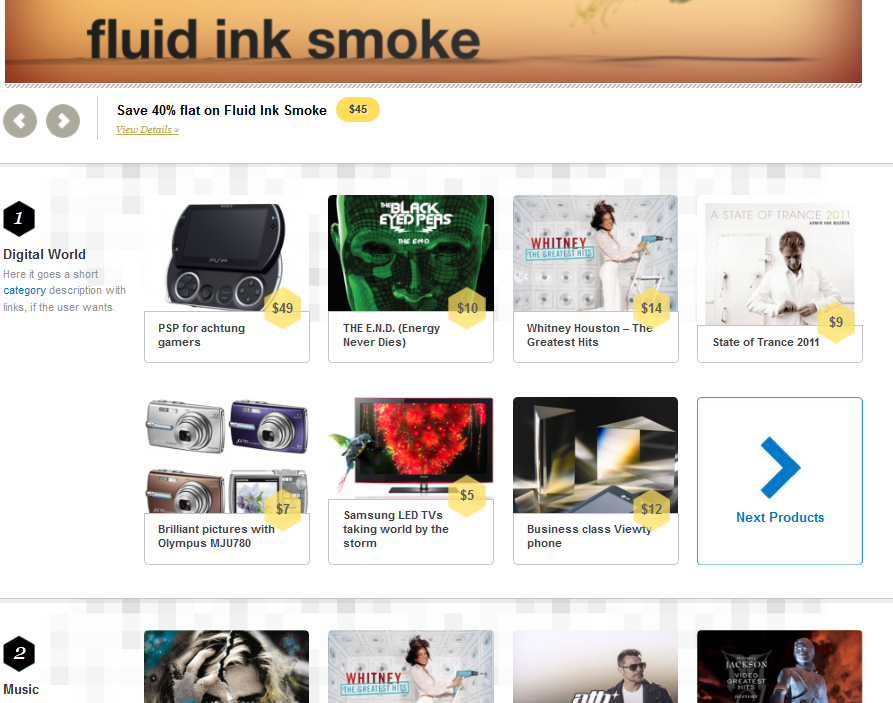 Digital Box for WordPress: turns your website into an e-commerce store for digital goods. It supports various types of products. PayPal, 2Checkout, Authorize.net, Google Checkout, and WorldPay are supported too.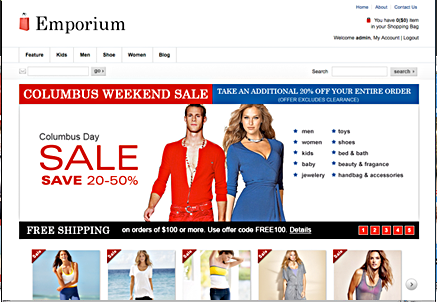 Emporium for WordPress: a very clean shopping cart WordPress theme that enables you to start a sophisticated online shop quickly. Makes it easy to manage your inventory and pick up affiliates for your business.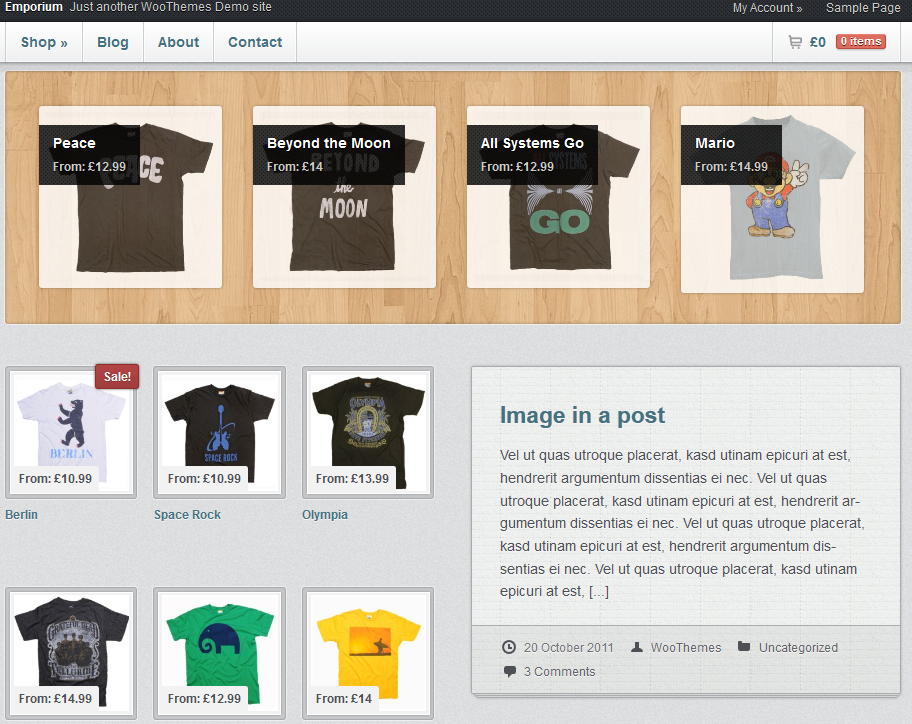 Emporium for WooCommerce: not to be mistaken with the previous theme, this template has a responsive design and highly customizable homepage.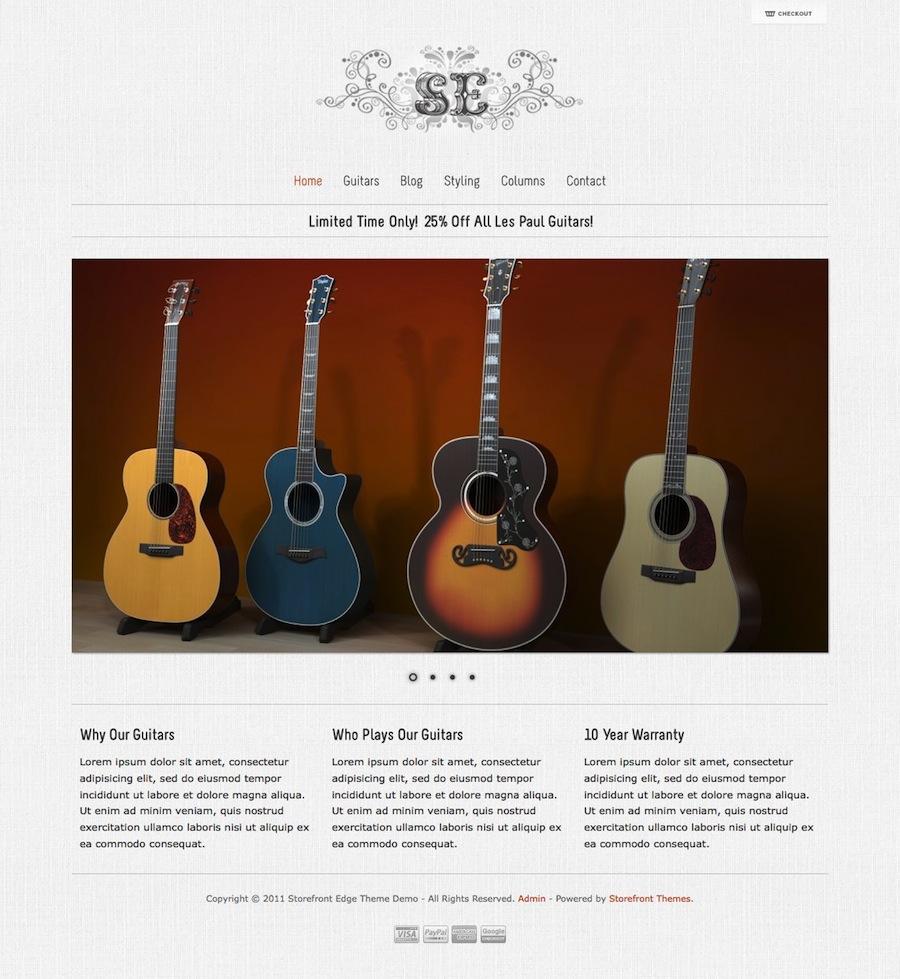 Storefront Edge: it has a beautiful homepage with 2 cool layouts. It offers Fancybox effect for all images. Your get 4 different Cufon fonts for your headings.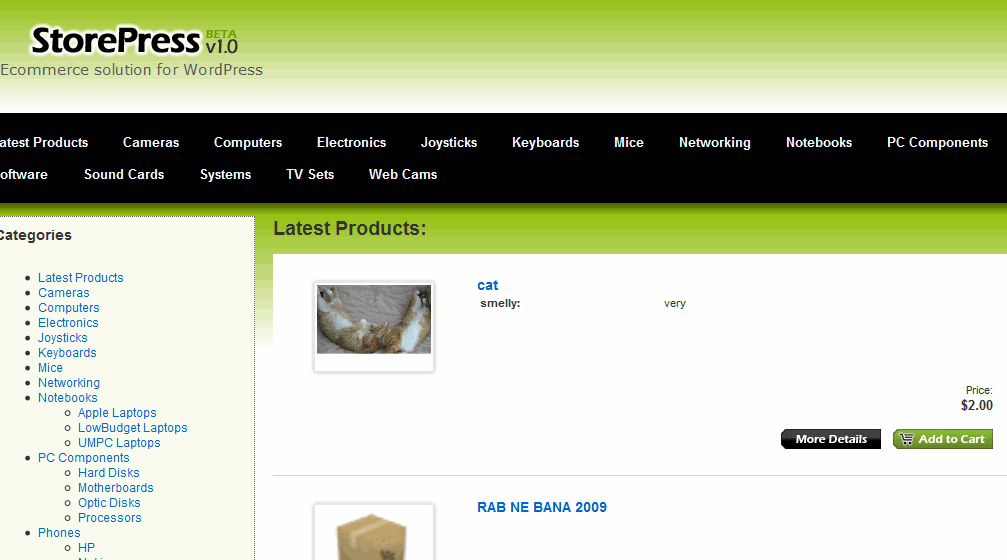 StorePress: a very flexible theme that lets you add your items easily and start making money online with e-commerce WordPress site. Very affordable too.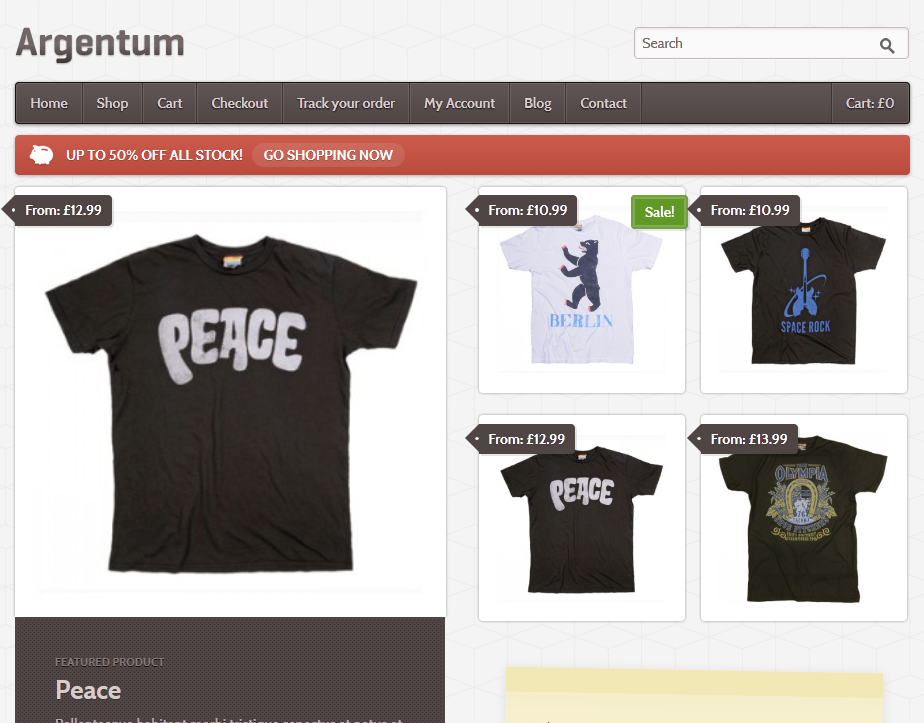 Argentum: gives you everything you need to bring your small store online. It is optimized for mobile devices. Uses WooCommerce plugin.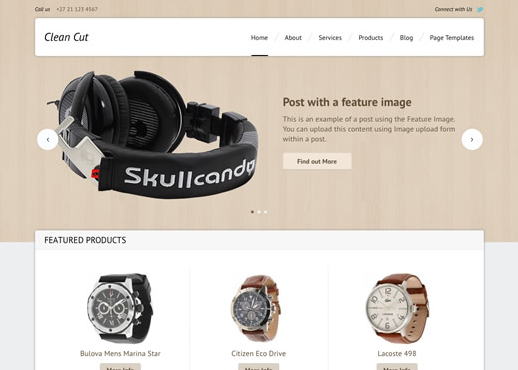 Clean Cut: it gives your online store a gorgeous look. It offers sales analytics, shipping/tax support, and support for WooCommerce.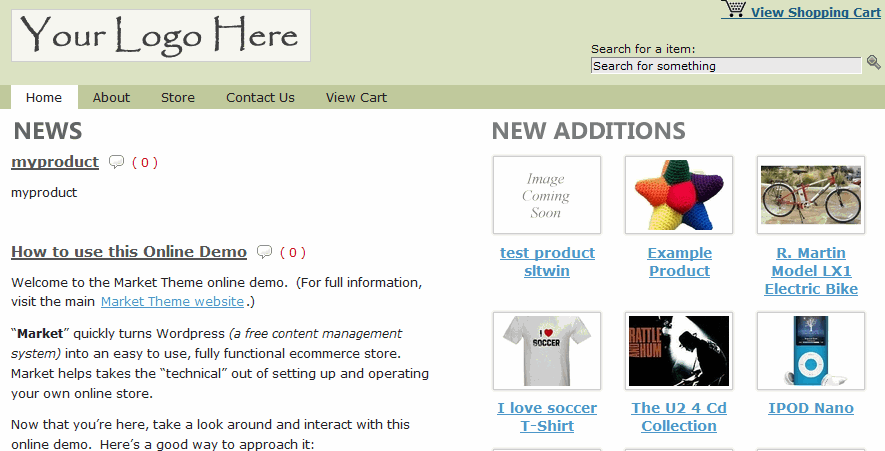 Market Theme: another simple shopping theme for WordPress. Set up WordPress, add this theme, add your items, and you are set to go. Very simple to deploy.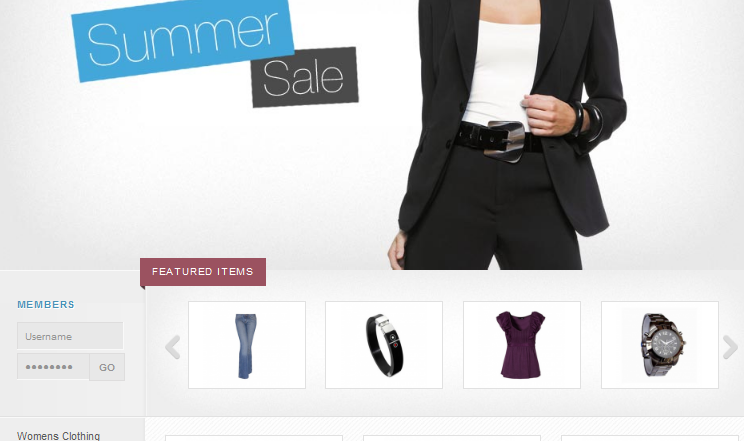 Viroshop: a pretty clean and decent looking store theme for WordPress. Supports PayPal and Google Checkout payments. Let's you customize it to work with all aspects of your e-commerce business.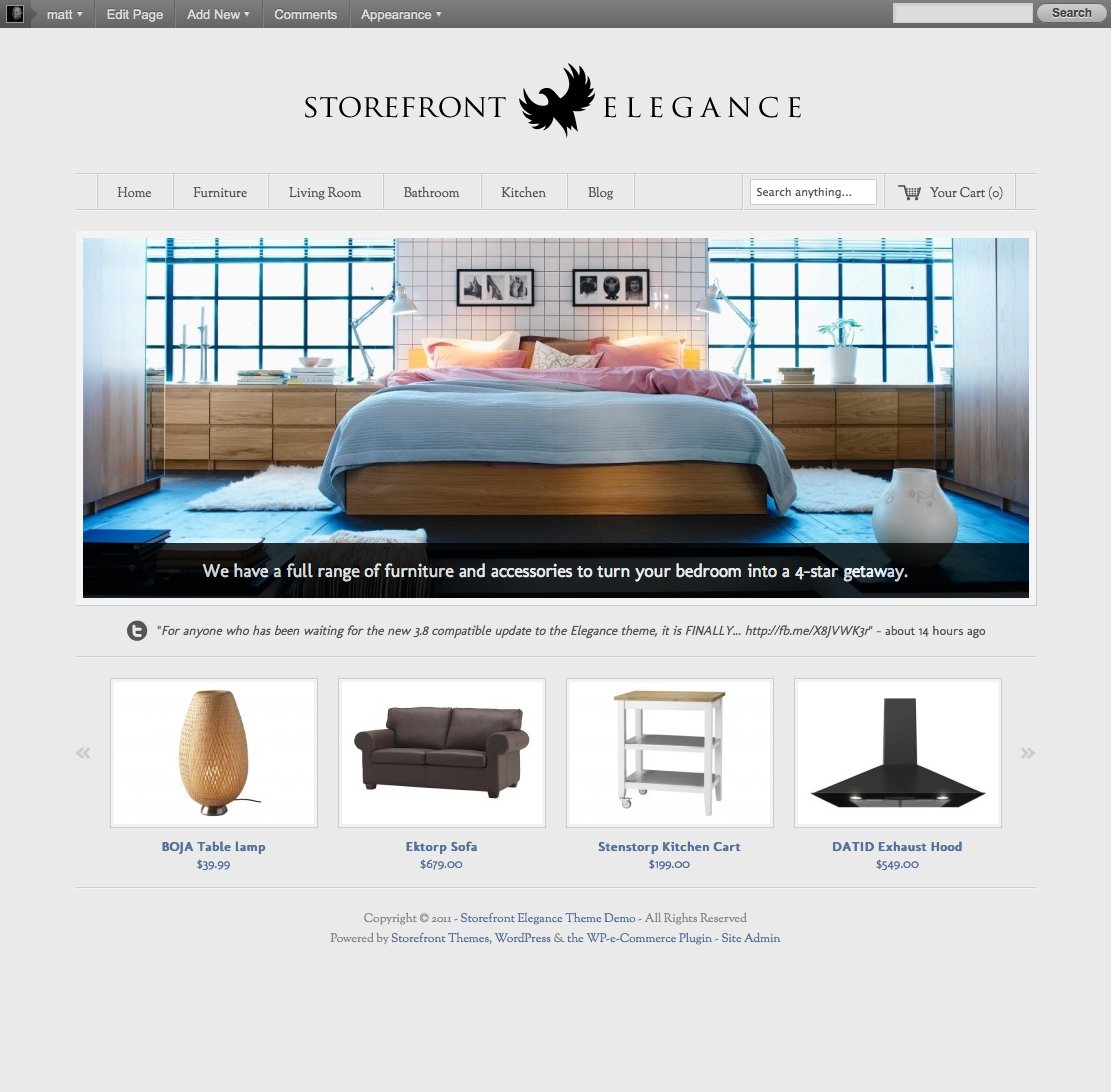 Storefront Elegance: an e-shop theme with a minimalist design. Its Options panel gives you control over the look of your site. You also get 4 templates.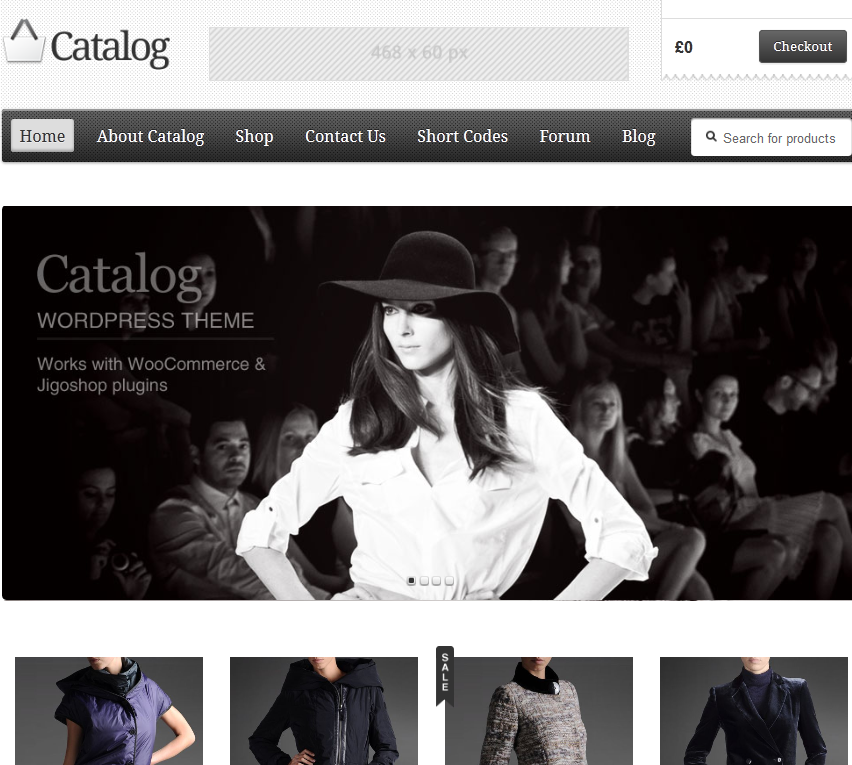 Catalog: a responsive e-commerce store theme for WordPress. It is fully compatible with SEO by Yoast and bbPress. It is mobile friendly too.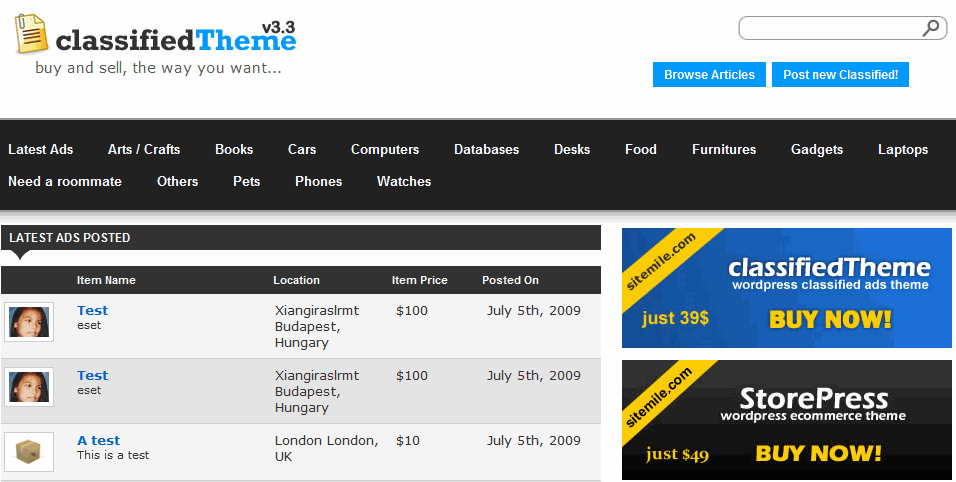 Classified Theme: not your average e-commerce theme. It's designed to let you create your listing website where people can submit their items (like craigslist). You can also easily modify it to build your own online shop with WordPress.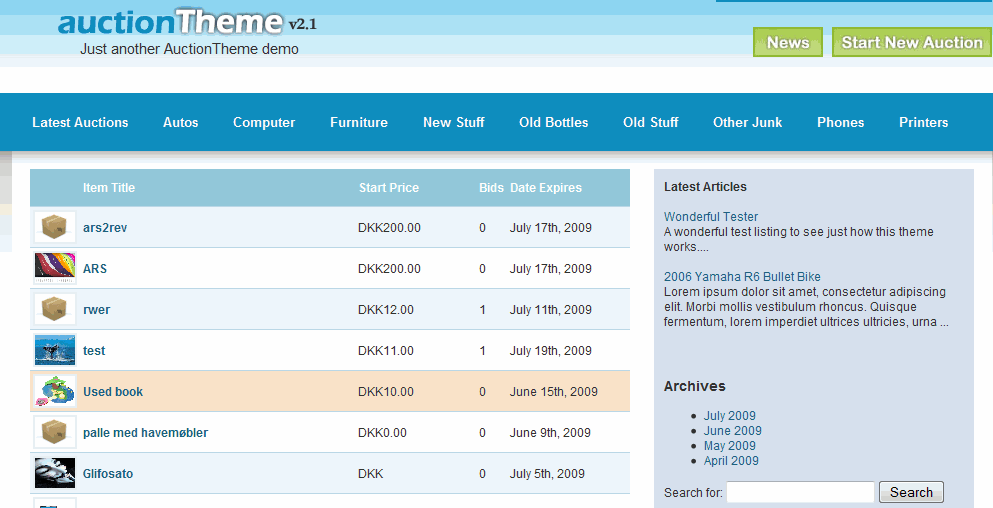 auctionTheme: auctionTheme lets you create your auction WordPress site and of course you can customize it to set up your shop as well. Either way, a great way to start building up your business.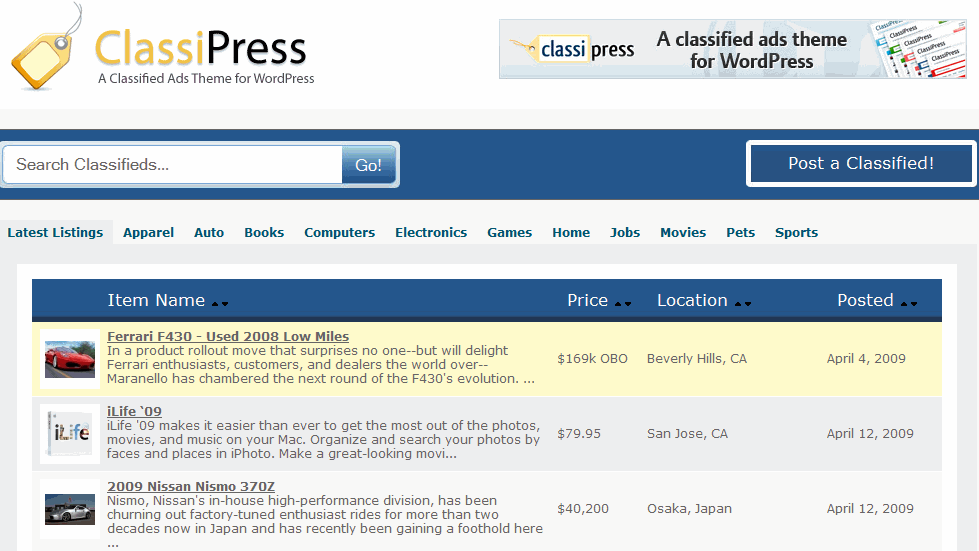 Classipress: another cool listing theme for WordPress that lets you not only sell your own items but also ask others for a fee to sell their goods as well.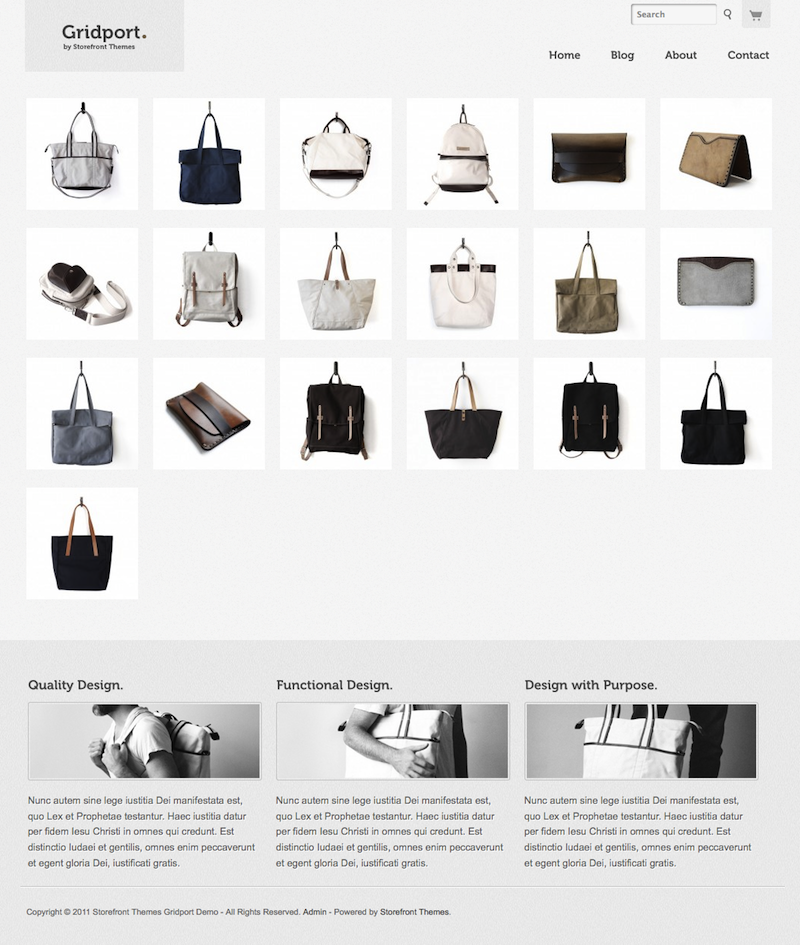 Gridport: a super clean shop template that helps you promote your products more effectively. It has a responsive design and is translation ready.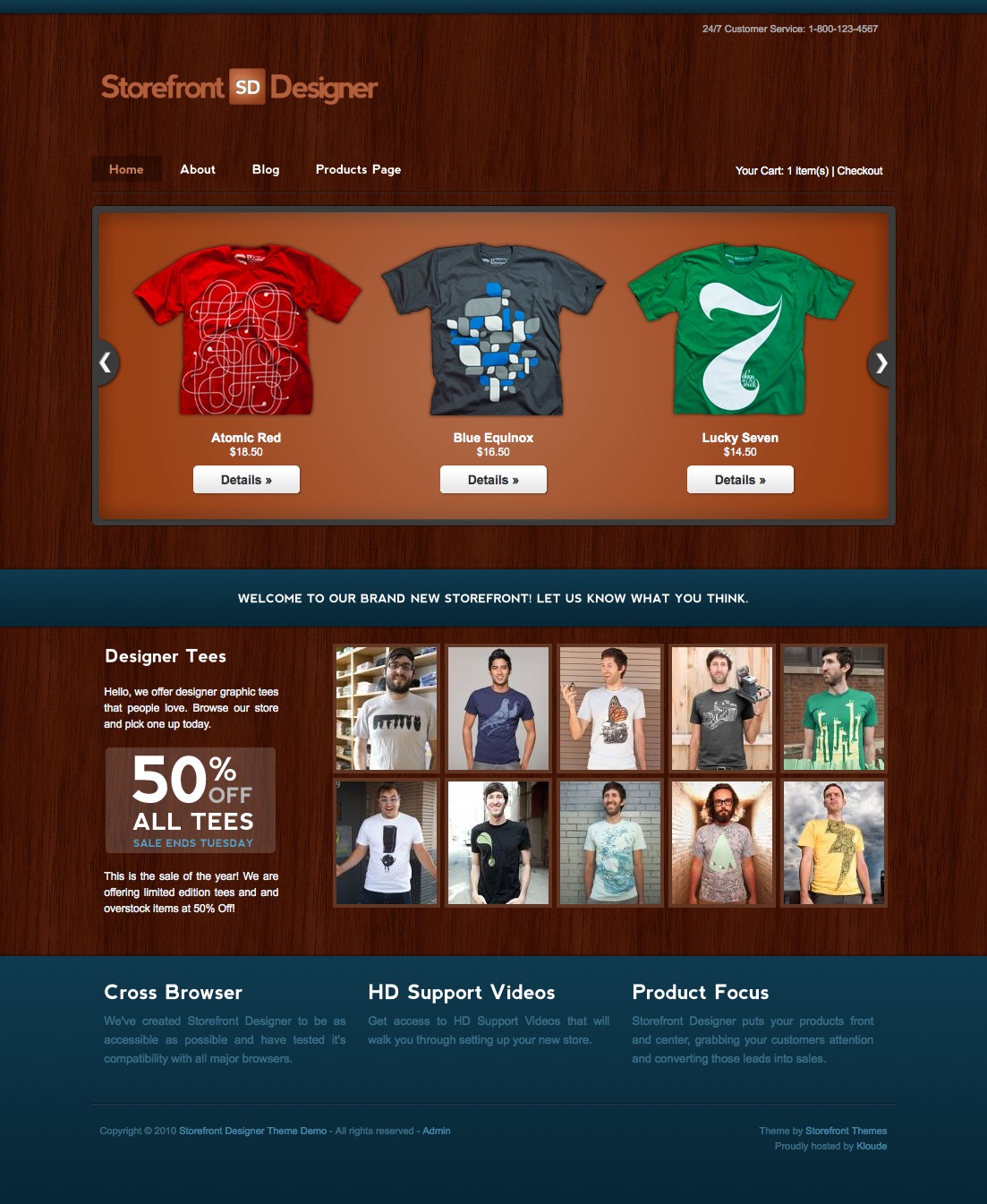 Storefront Designer: gives your online shop a beautiful look. You can show product or product categories on your homepage.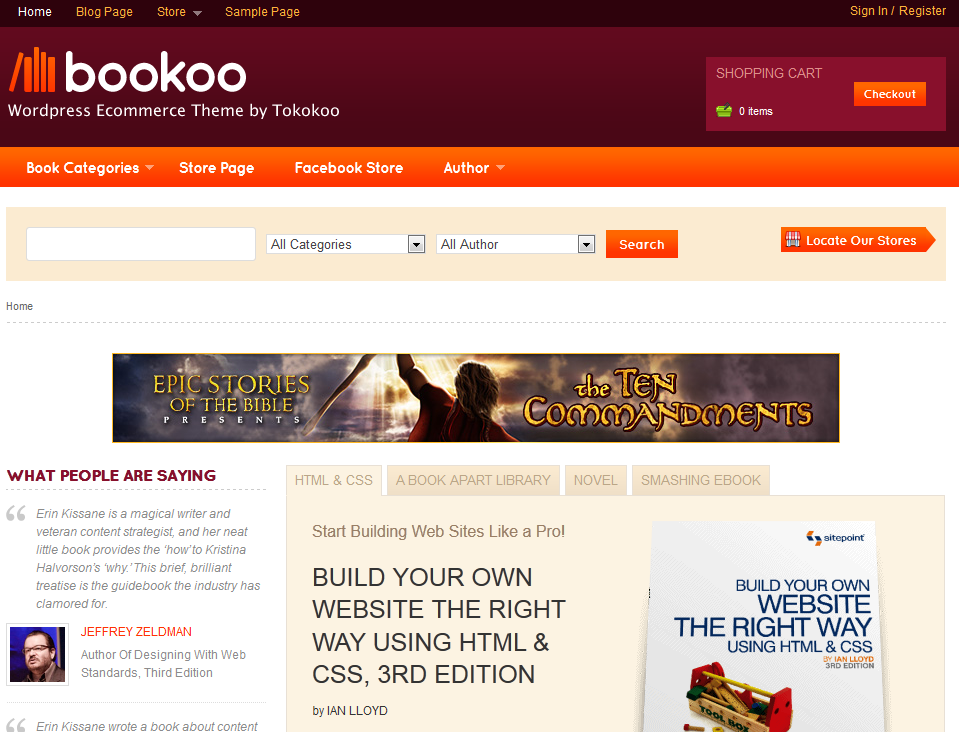 Bookoo: this theme is designed for book publishers. It supports PDF previews. Comes integrated with Google Maps.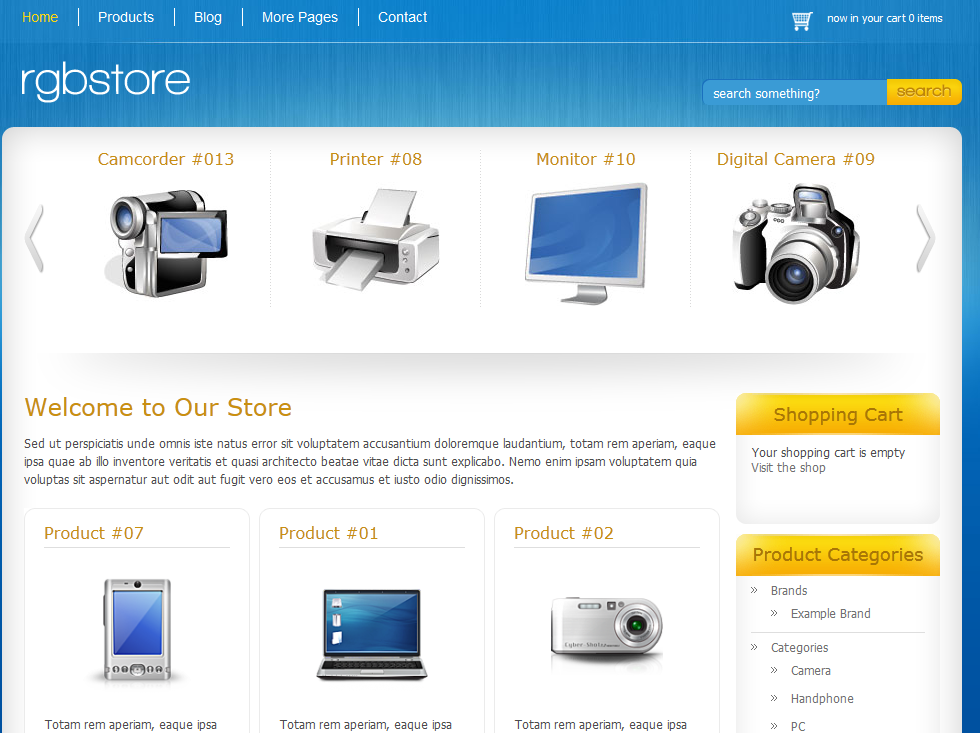 RGBStore: a simple but elegant shop theme for this platform. It has 3 color schemes, 6 page templates, and 2 sidebar positions.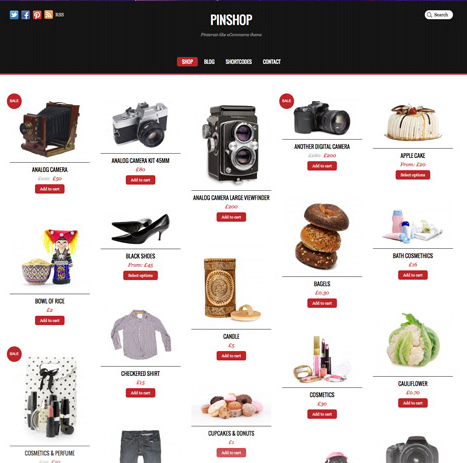 Pinshop: an e-commerce theme inspired by Pinterest. It is compatible with WooCommerce platform and has an Ajax shopping cart. You get 10 theme skins.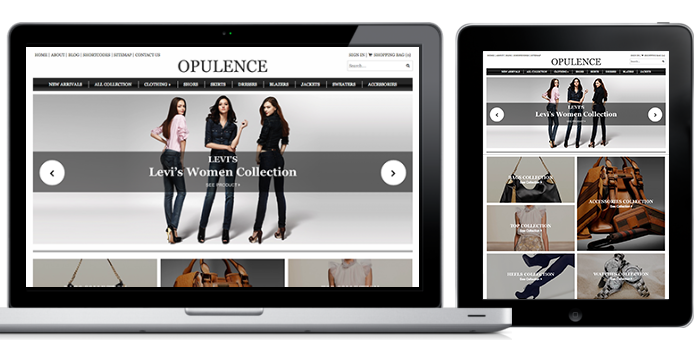 Opulence: it is compatible with some of the most popular e-commerce plugins, including Jigoshop and WooCommerce. The theme has a responsive design and a slick product slider.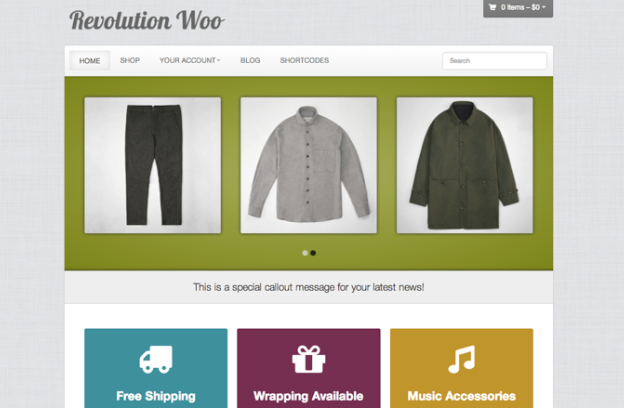 Revolution: a child theme for Skematick theme. The framework is designed with Twitter Bootstrap. It is compatible with the most popular e-commerce plugins for WP.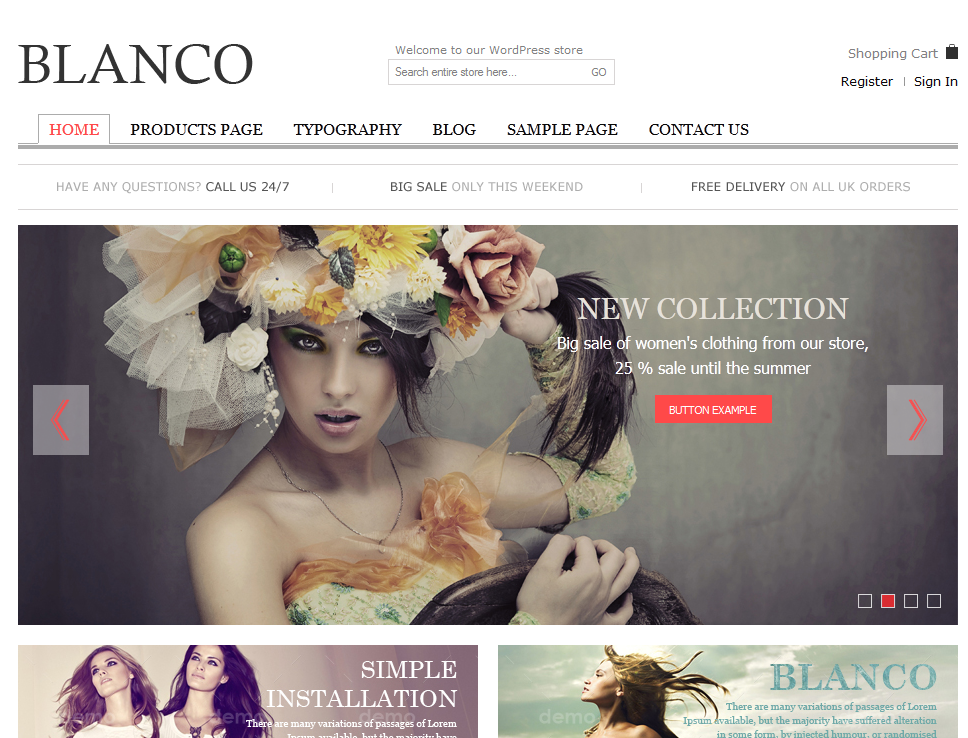 Blanco: this theme is compatible with WP e-Commerce and WooCommerce. Grid page for 4, 5, and 3 products is available. Blanco has a related products slider too.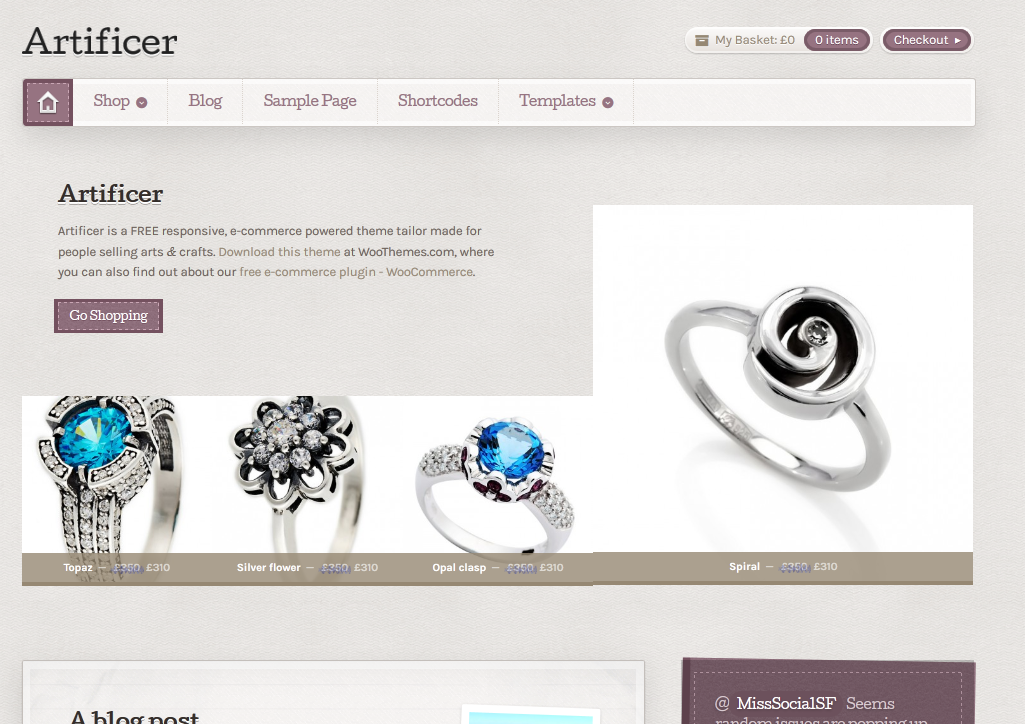 Artificer: a responsive template for WooCommerce. It has a customizable homepage and design. You get custom shortcodes, thumbnails, and many backend options.
There you have it. If you are planning to create your online store with WordPress, the above templates are worth checking out.
Your turn: did we miss anything? Please feel free to add your favorite marketplace themes below.
P.S. Don't forget to check top eBay plugins to further enhance your shop.
(*updated: January 2013)