Pinterest should not need any introduction. It is a fast-rising social community for people who love sharing and consuming visual content. It is an online pin-board you can use to bookmark your favorite stories, reshare other people's finds, and make friends. It can drive a ton of traffic to your site too as long as you have the right type of content for it. These 20 WordPress plugins help you make your site more Pinterest friendly: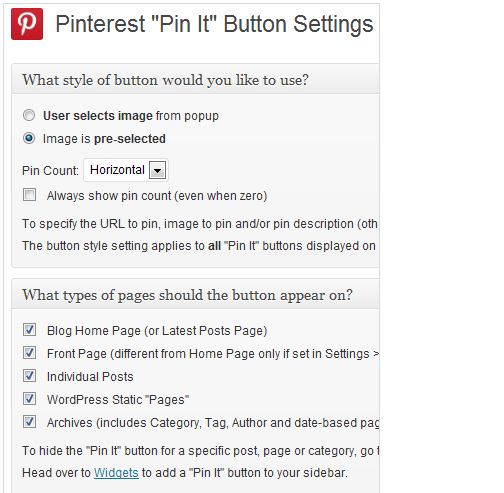 Pinterest "Pin It" Button: adds the Pin It button to your website so your visitors can start pinning your content.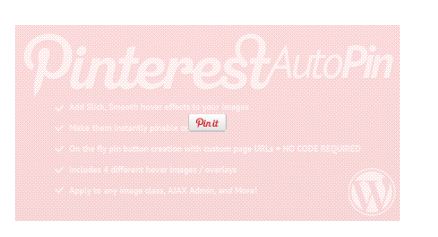 Pinterest Auto Pin: automatically adds the Pin It button to all your pages. Creates buttons on the fly. The hover effect is pretty neat.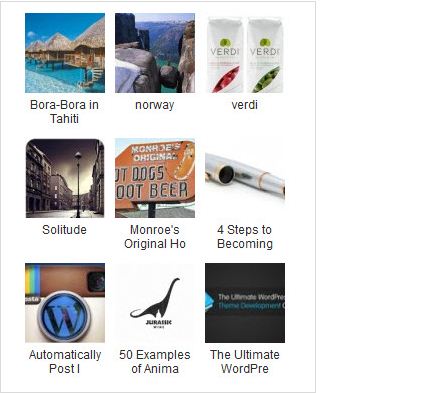 Pinterest RSS Widget: shows the latest pins from a specific user in your sidebar.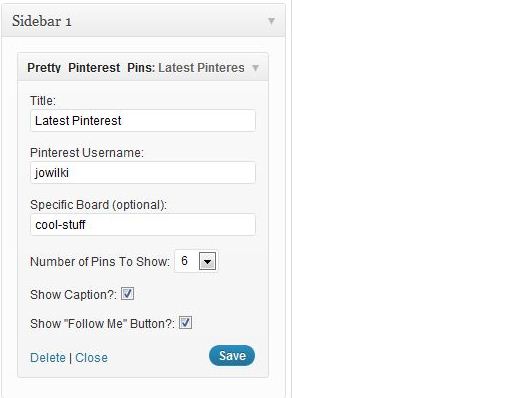 Pretty Pinterest Pins: an attractive script that displays your latest Pinterest activities in your sidebar.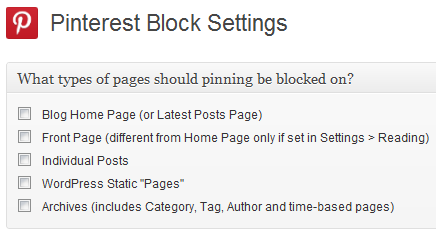 Pinterest Block: useful for those of you who want to block certain pages on your site from getting pinned on Pinterest.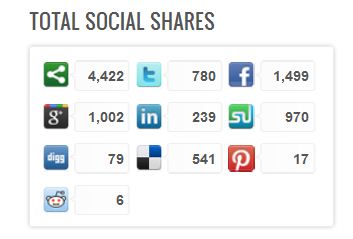 Top Social Share Posts: keeps track of your social stats. It updates your post counts from top social networks. It can list your top posts by share count.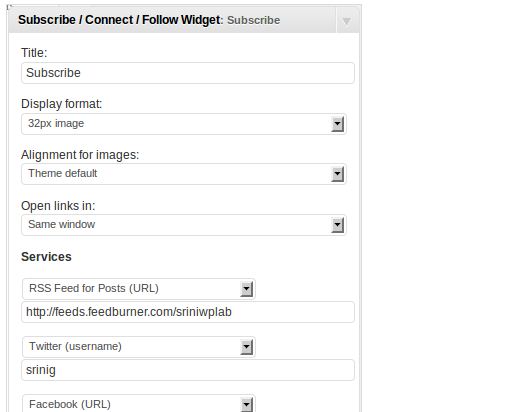 Subscribe / Connect / Follow Widget: a simple plugin you can use to promote your social profiles in your sidebar.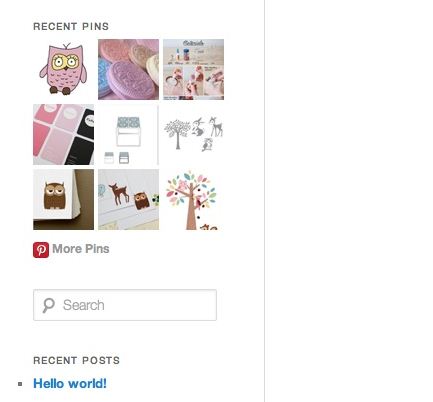 Pinterest Pinboard Widget: this plugin displays thumbnails of your latest Pinterest pins on your website.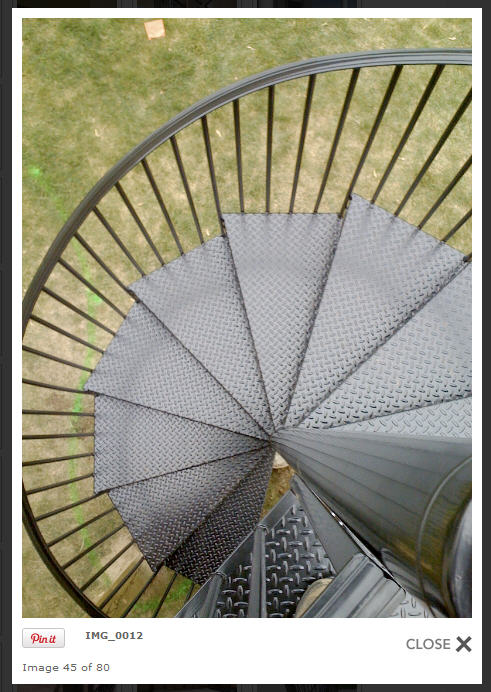 Pinterest Lightbox: adds the Pin It button to the NextGEN Gallery photos on your website.

Pinterest Image Pin: allows your visitors to pin individual photos on your pages.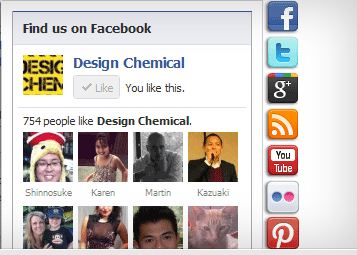 Social Media Tabs: adds social sliding tabs to your pages, making it easier for your visitors to follow you.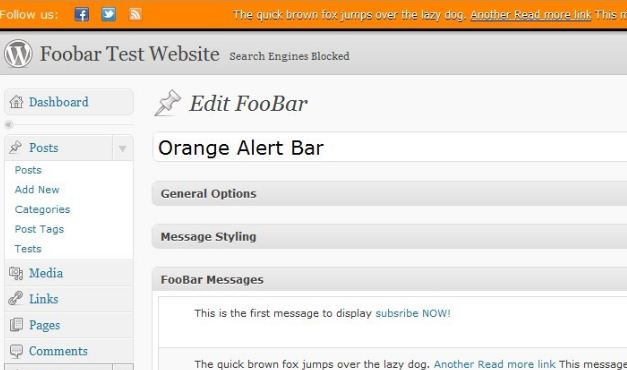 Foobar: adds an attractive notification bar to your website. You can use this to make announcements or promote your social profiles.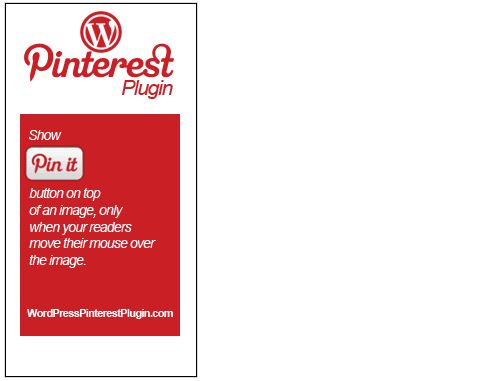 Pinterest Plugin: shows the Pinterest "Pin It" button on top of your images when people move their mouse over them.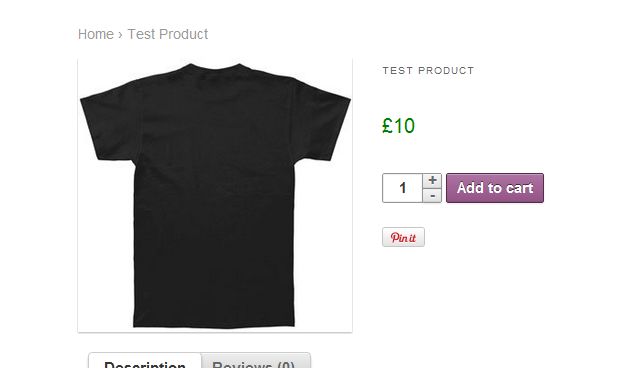 WooCommerce Pinterest Button Extension: makes your e-commerce website Pinterest friendly instantly.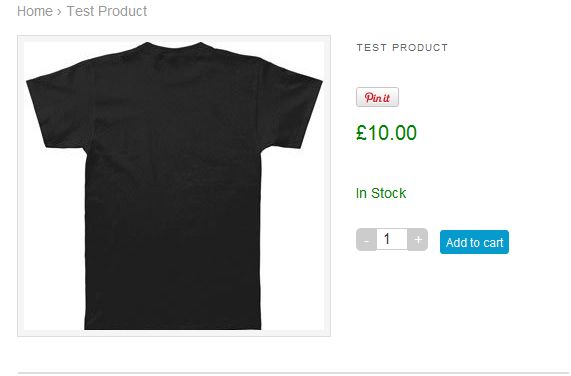 Jigoshop Pinterest Button Extension: adds a Pinterest Pin-it button to your Jigoshop single product pages.

Async Social Media Buttons: loads Google+, Facebook, and Twitter buttons on your site asynchronously (improving performance in the process).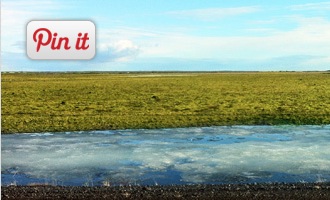 Pinterest Pin It Button For Images: another plugin you can take advantage of to add the Pin It button to your images.

Social Essentials: a simple plugin that makes adding social sharing buttons to your website easy. It covers Pinterest and other popular social networks.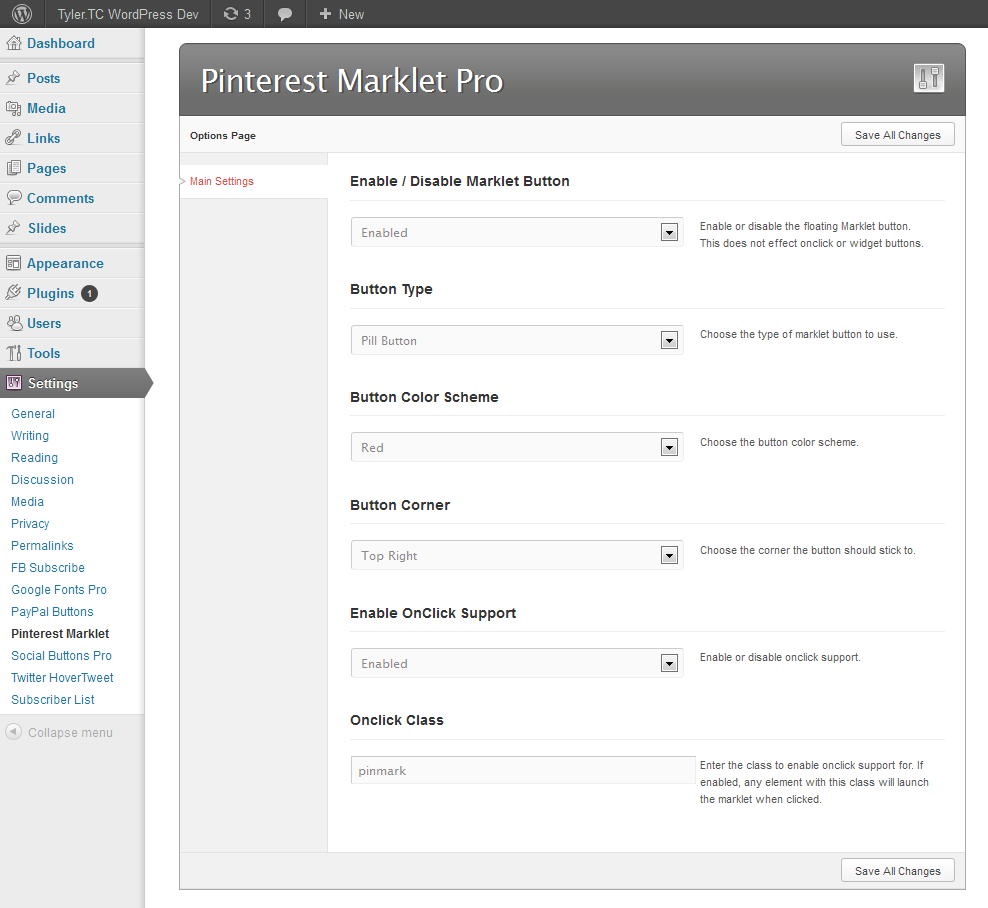 Pinterest Marklet: it has custom Pinterest buttons in 6 styles. The script is highly customizable too. It sticks to any corner of your pages.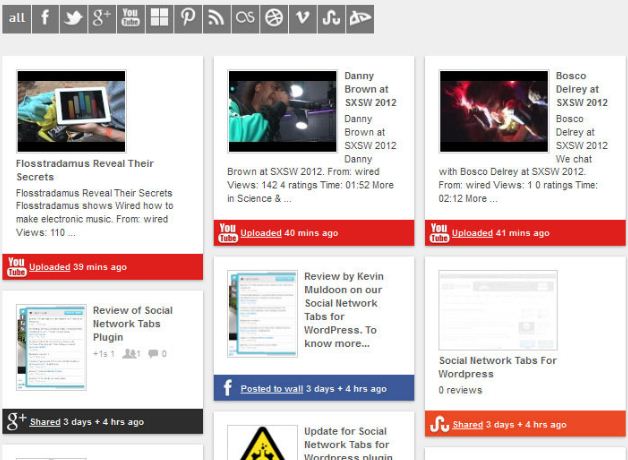 WordPress Social Stream: aggregates all your social activities into one social stream on your site.
Have you got any plugin suggestions? Please share them below.