Pinterest is quite an exciting community to be a part of. You can not only discover plenty of cool content through the site, you may be able to drive more traffic to your site using your images. Adding the Pin It button to your site could improve your posts' chances of getting shared on Pinterest. These 5 plugins take this approach a step further by adding the Pin It button to individual images: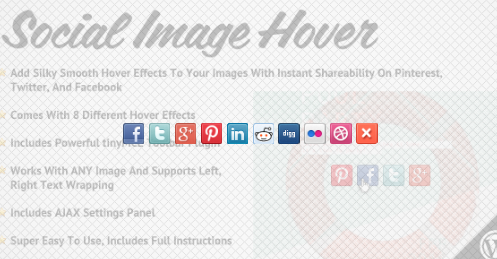 Social Image Hover for WordPress: this is quite a powerful social media plugin for this platform. It adds hover-over social button to your images on the-fly.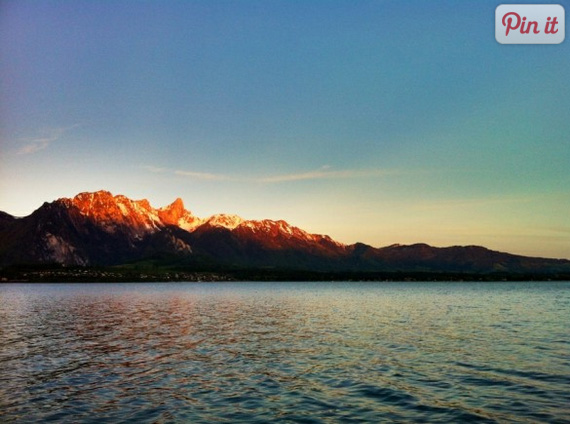 Pinterest Pin It Button For Images: a free plugin that adds the Pin It button over your images, so your visitors can click on it as their mouse cursor hovers over them.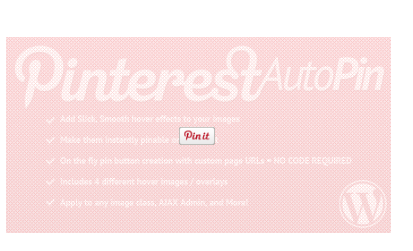 Pinterest Auto Pin: adds hover effects to your images, making them instantly shareable on Pinterest. 4 different hover images / overlays are provided. It works on iOS devices too.

Pinterest Image Pin: lets your visitors pin individual images. The button will appear under each image, so your visitors can make their choice easier.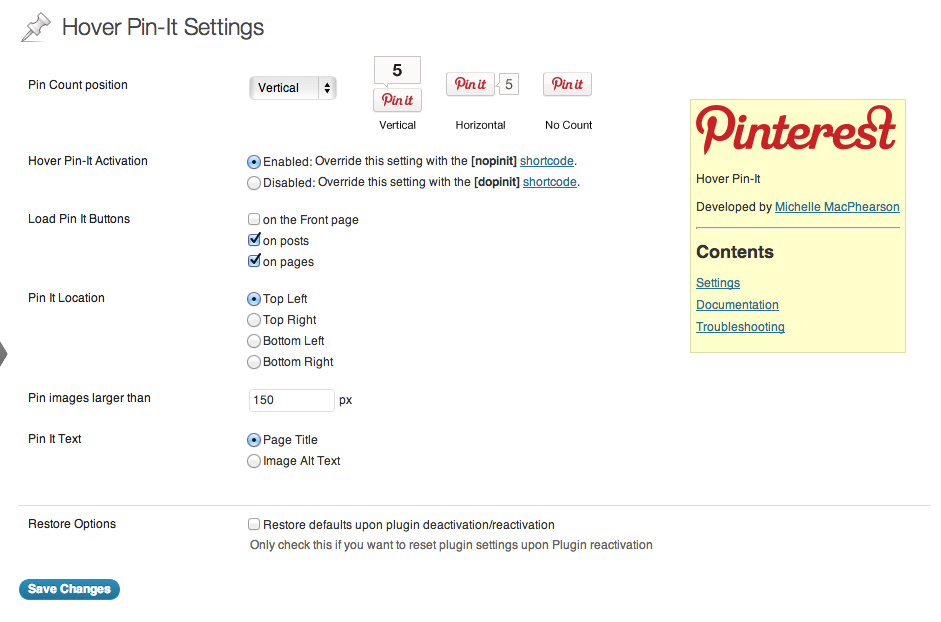 Hover Pin-It: yet another plugin that adds the Pin It button to your images with hover over effect. You can customize the style and position of the buttons.
You will need only one of these plugins to make your site Pinterest-friendly. They may or may not improve your results. Testing these is well worth it though.