WP Stuff
65 Superb WordPress Themes for Entrepreneurs
There was a time when starting a business used to require huge upfront investments. That kept many people from following their dreams and slowed down driven entrepreneurs. These days entrepreneurs have more ways to go online with their ideas in an affordable fashion. If you plan to run a web-based business, WordPress is your best friend. Here are 65 superb themes that make life easier for entrepreneurs and startup owners.
Themes for Corporations
If you have a fairly established business or planning to build a site for your corporation, these corporate themes could help: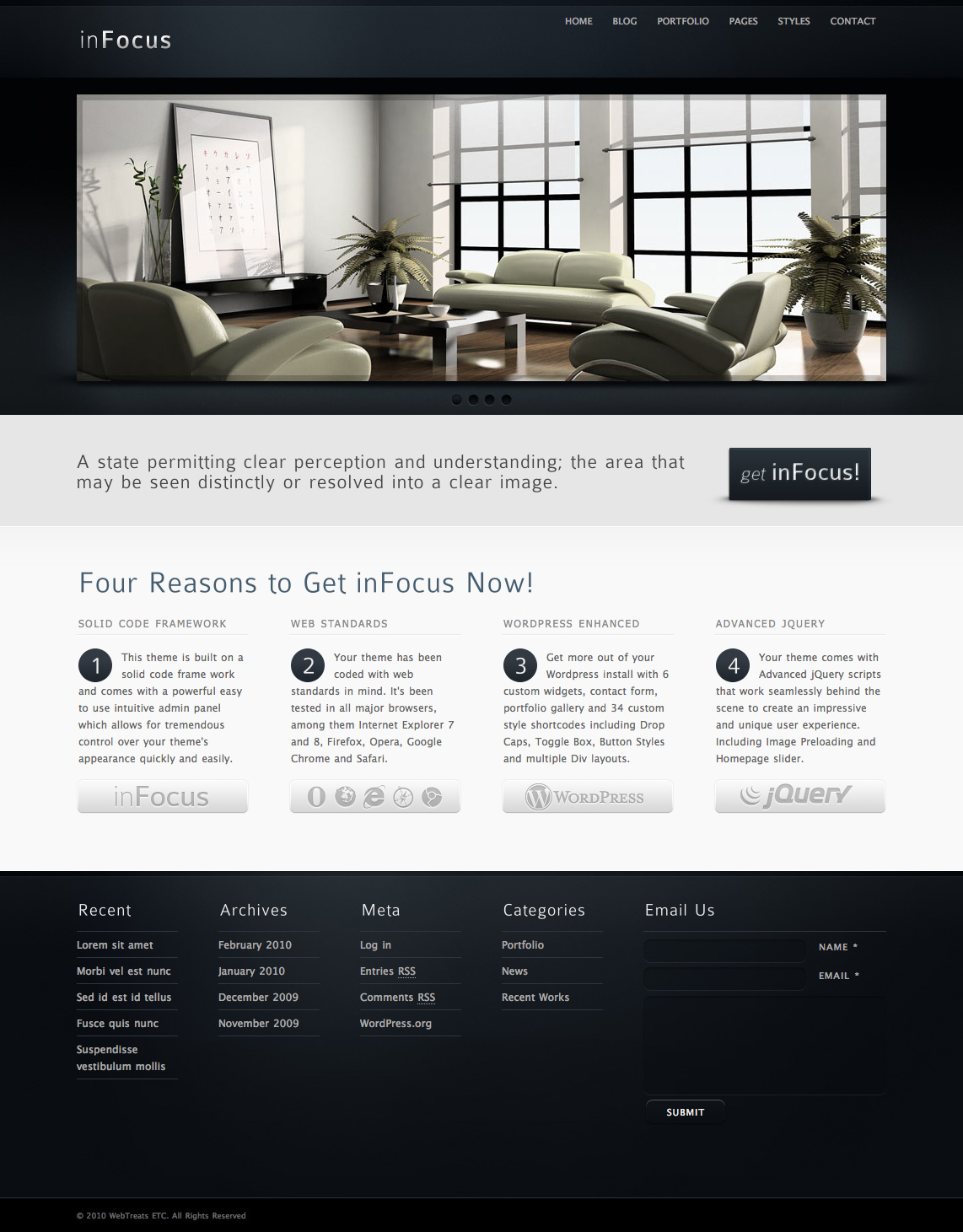 1.  inFocus: a highly customizable theme for startups and corporations. It has a ton of short-codes, skins, and custom widgets.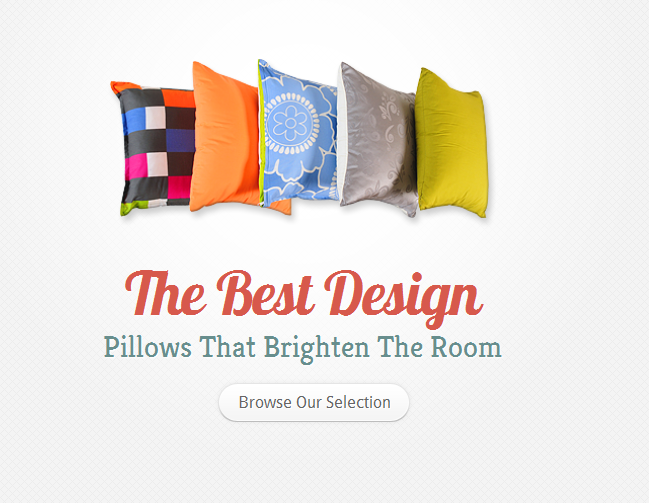 2. Lean Biz: a minimal but attractive theme to create a mini portal for your startup with. It has ePanel and 4 color schemes.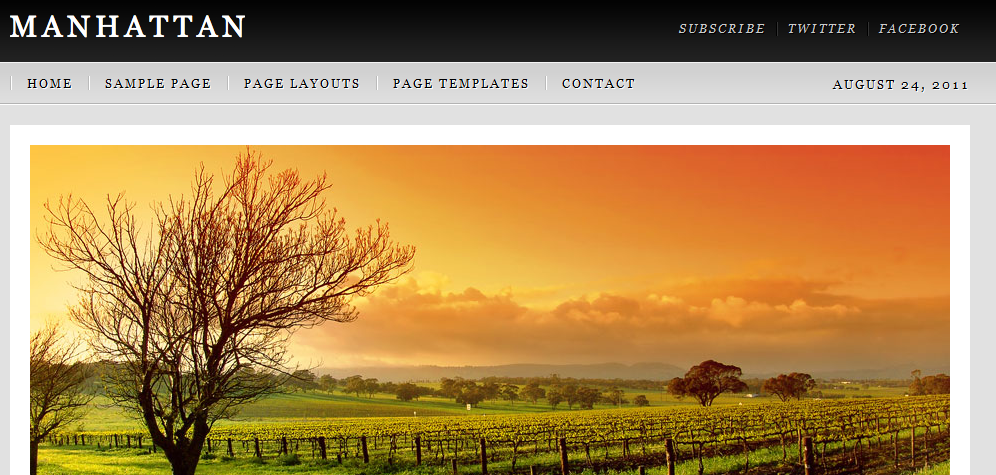 3. Manhattan for WordPress: useful for those of you who want to create a portfolio style website for your business.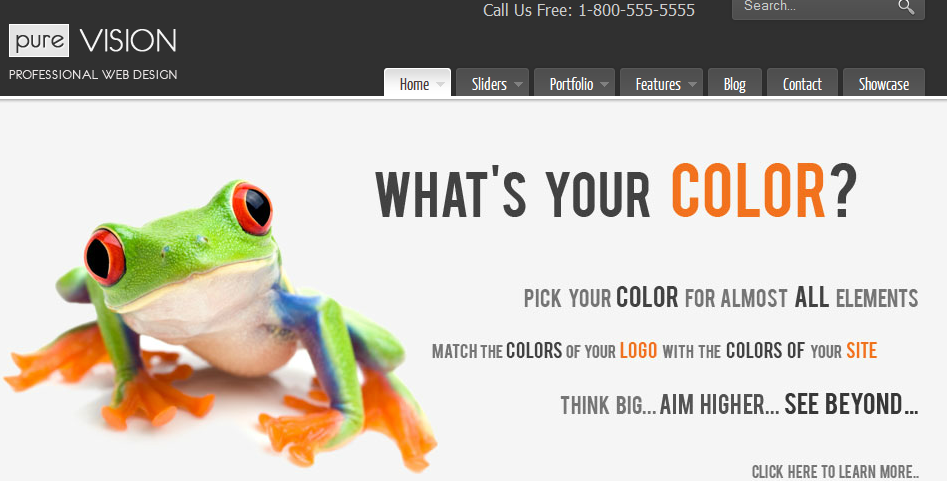 4. Pure Vision: a versatile WordPress theme for corporations, startups, and marketers. It is quite flashy and has a very flexible homepage.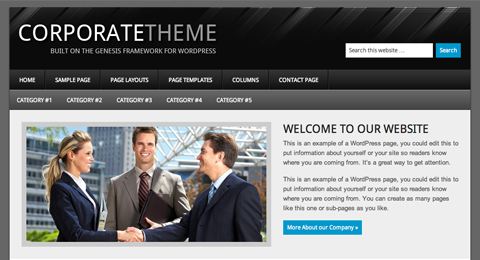 5. Corporate theme: based on Genesis framework for WordPress, this theme is clean, good looking, and easy to customize.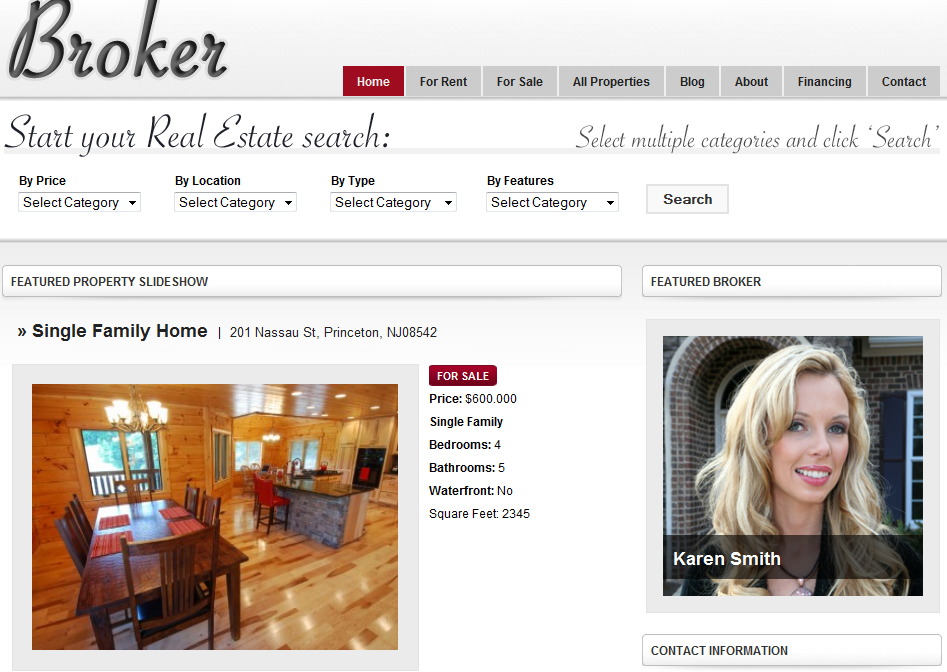 6. Broker Real Estate: if you own a real estate startup with multiple agents, this theme gives you the chance to build a portal around the properties you have listed.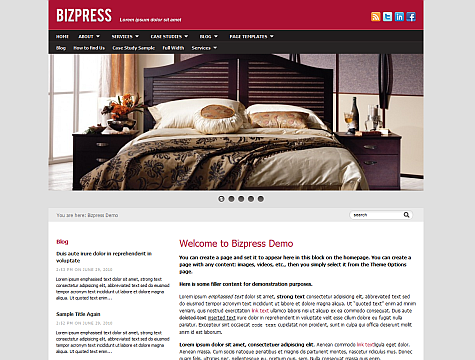 7. Bizpress: an attractive theme that would work great for organizations, product show cases, and everything in between. It has a powerful options page.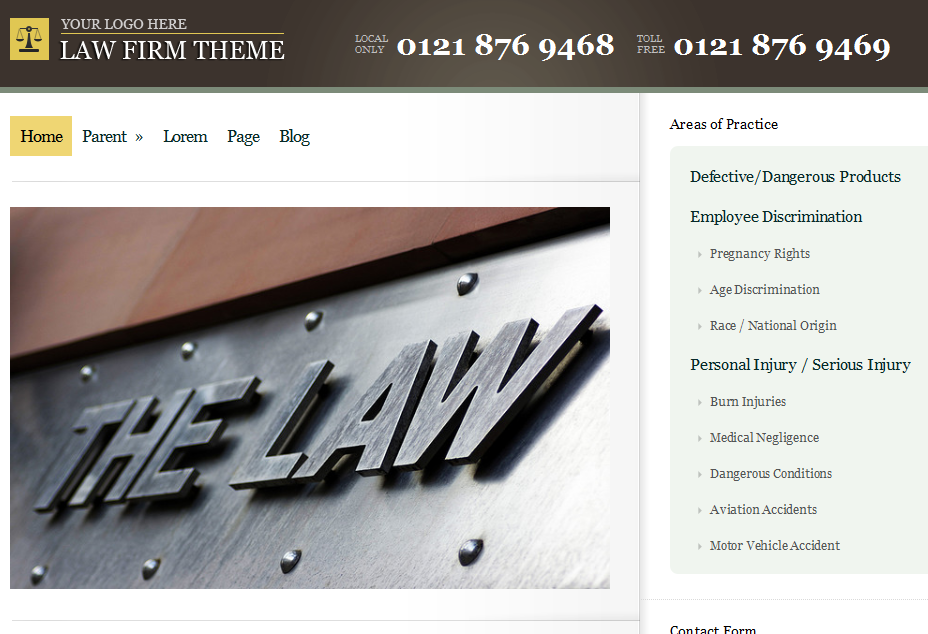 8. Law Firm: developed for law firms with single or multiple lawyers. It gives your website a professional look without a need for any coding.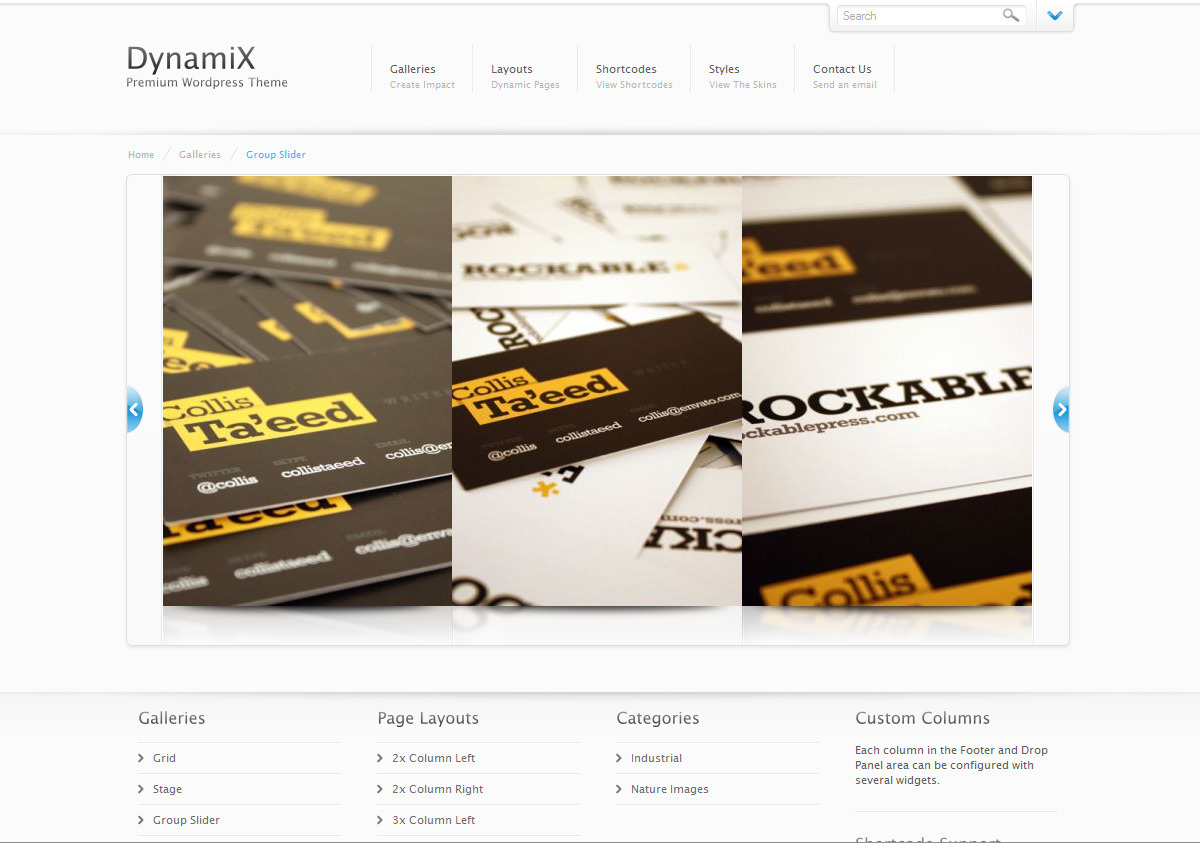 9. DynamiX: it has 20 outer skins and 2 inner ones. It has attractive gallery features and uses jQuery to make your site look more professional.
WordPress Themes for Niche Startups
If you need themes for your specific niche market, you may find these 7 templates useful: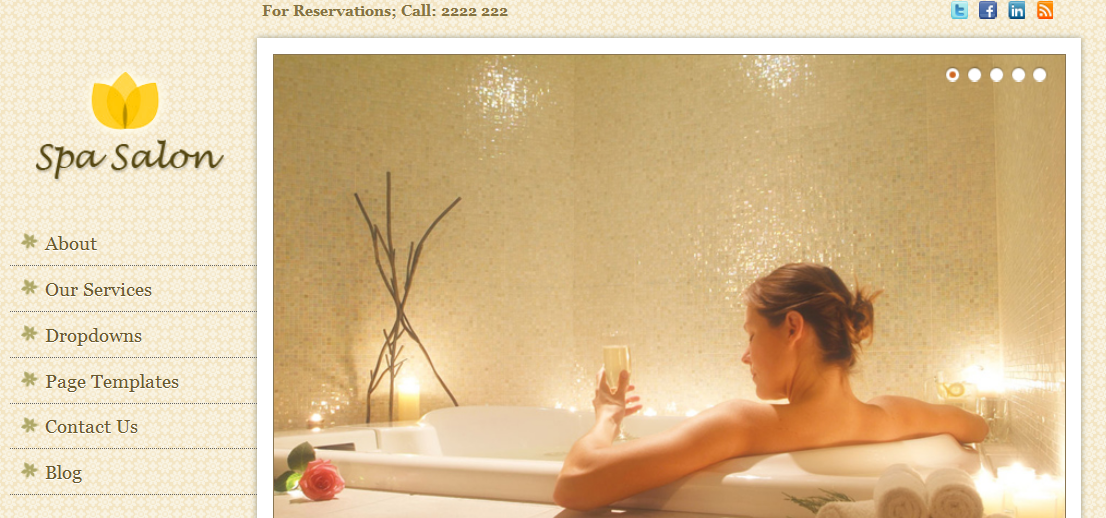 10. Spa Salon: this clean theme is developed specifically for your spa business. It has 5 color schemes. Lets you manage your bookings online.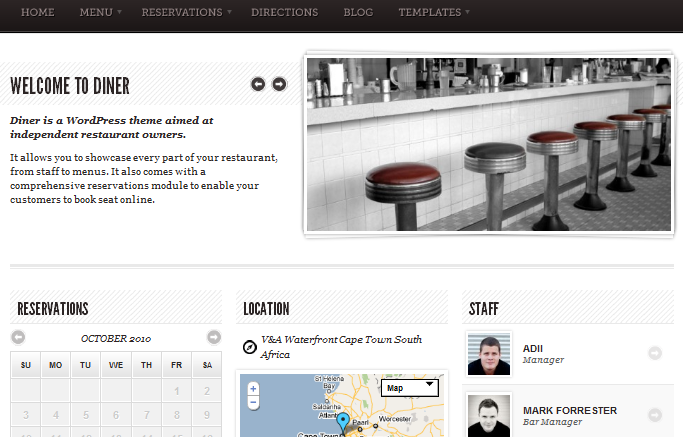 11. Diner: designed specifically for restaurants and bars. It allows your visitors to book their place at your place.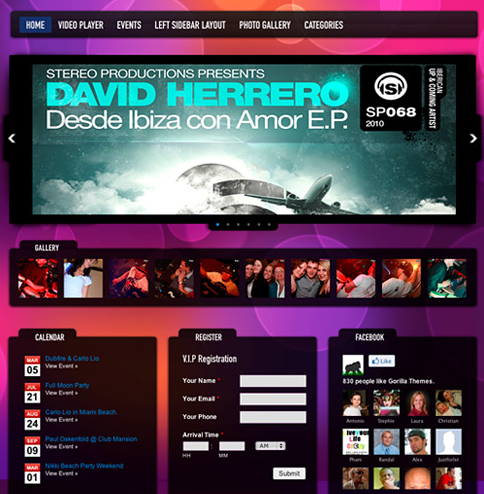 12. Dance-Floor Theme: this theme works great for night clubs. It is music and image friendly and gives you the chance to attract more people to your business.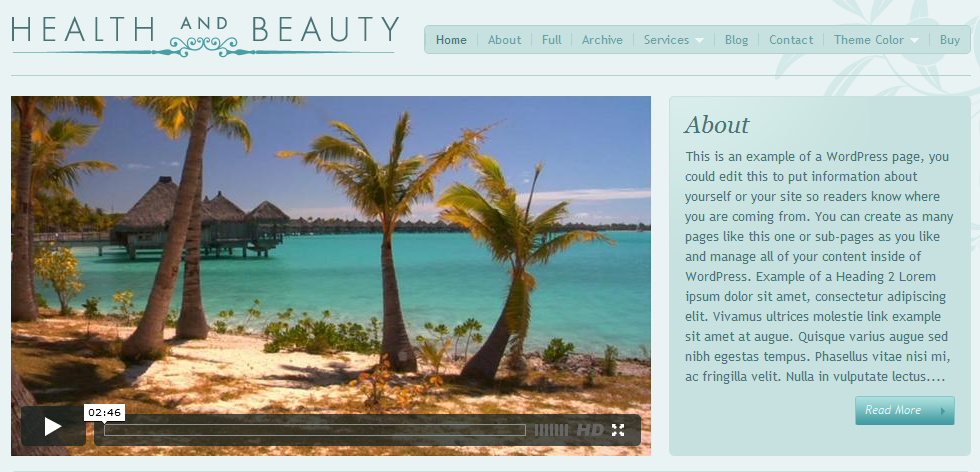 13. Health & Beauty club: this theme is developed specifically for small health & beauty businesses that intend to connect with their prospects online. It has a jQuery powered testimonials section and 2 color options.
14. Bordeaux theme: planning to build a website for your coffee shop? Bordeaux is a sophisticated theme with a powerful control panel, galleries and a ton of other useful features for businesses.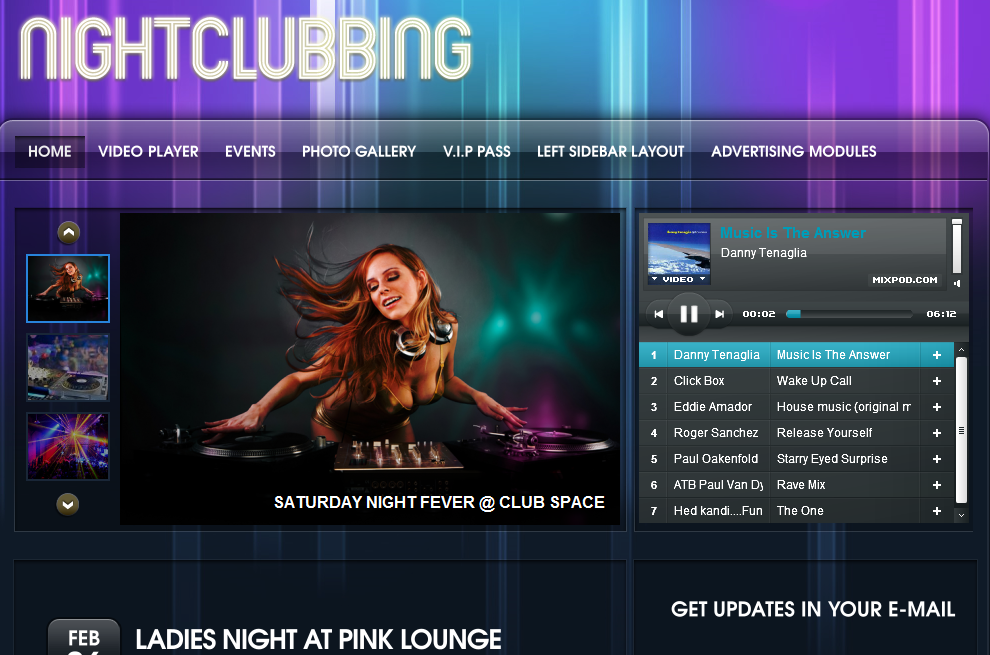 15. Night clubbing theme: another attractive theme for nightclubs. It has 7 color styles and is social media friendly. It can be easily localized.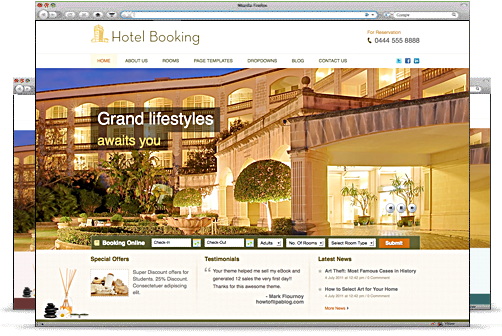 16. Hotelbooking theme: lets you bring your hotel business online quickly. It gives your visitors the chance to book their place online. It has 8 page templates and over 30 short-codes.
WordPress E-commerce Themes
Many entrepreneurs get started in their fields by starting online stores. If you are passionate about selling things online, these e-commerce themes can save you time setting up your projects: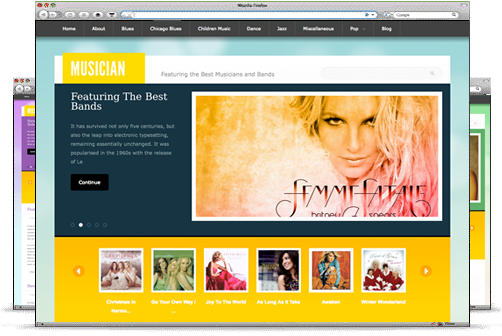 17. Musician: an e-commerce platform for musicians and artists to sell their work through. It lets you manage your own affiliate program too.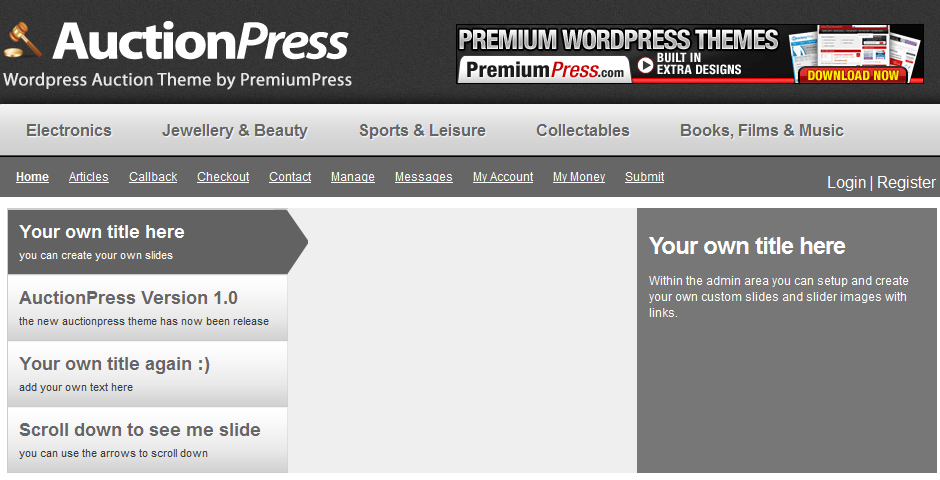 18. Auction Press theme: a highly customizable theme that can be used for all types of auction sites. Perfect for those of you who do not actually own your inventory.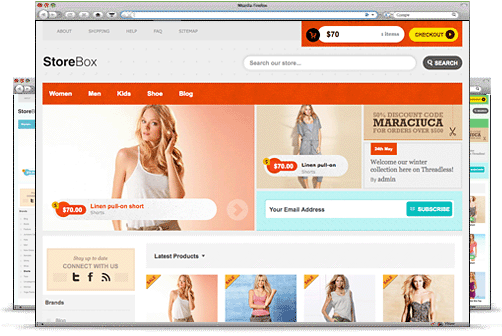 19. Storebox: a great looking e-commerce theme that you can use to sell clothes and other types of products. It supports various forms of payments and multiple product types.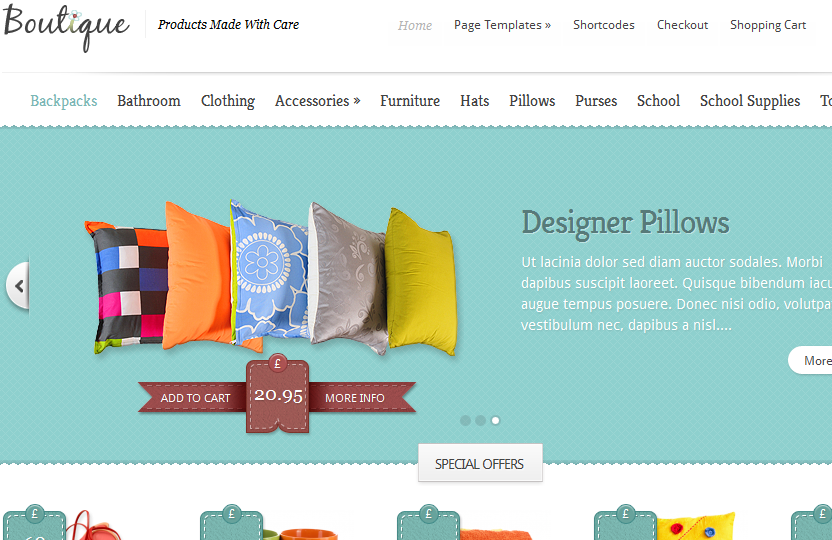 20. Boutique theme: provides support for some of the most sophisticated e-commerce plugins around. It offers unlimited colors.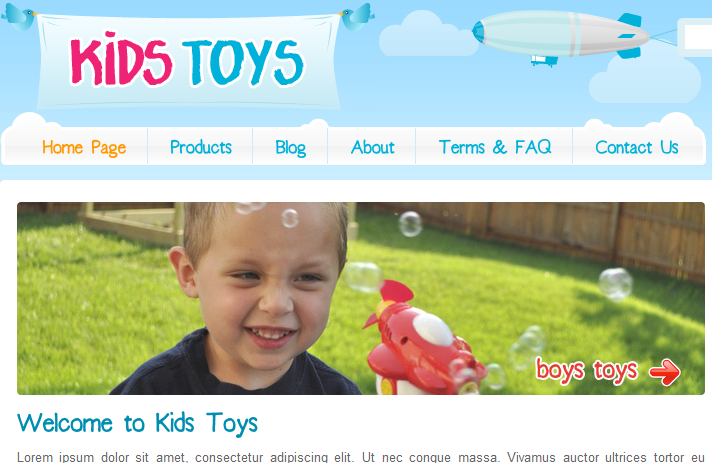 21. Kids Toys: planning to sell children products? This simple online store theme could be what you need.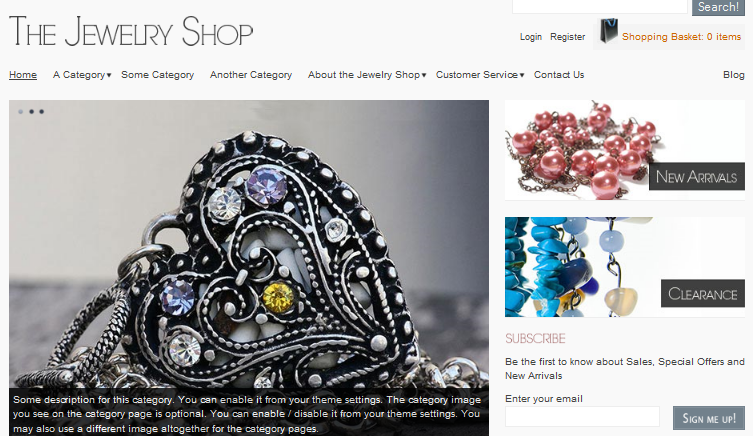 22. Jewelry shop: a video/audio/image friendly WordPress template for those of you interested in selling jewelry. It has 34 widget areas.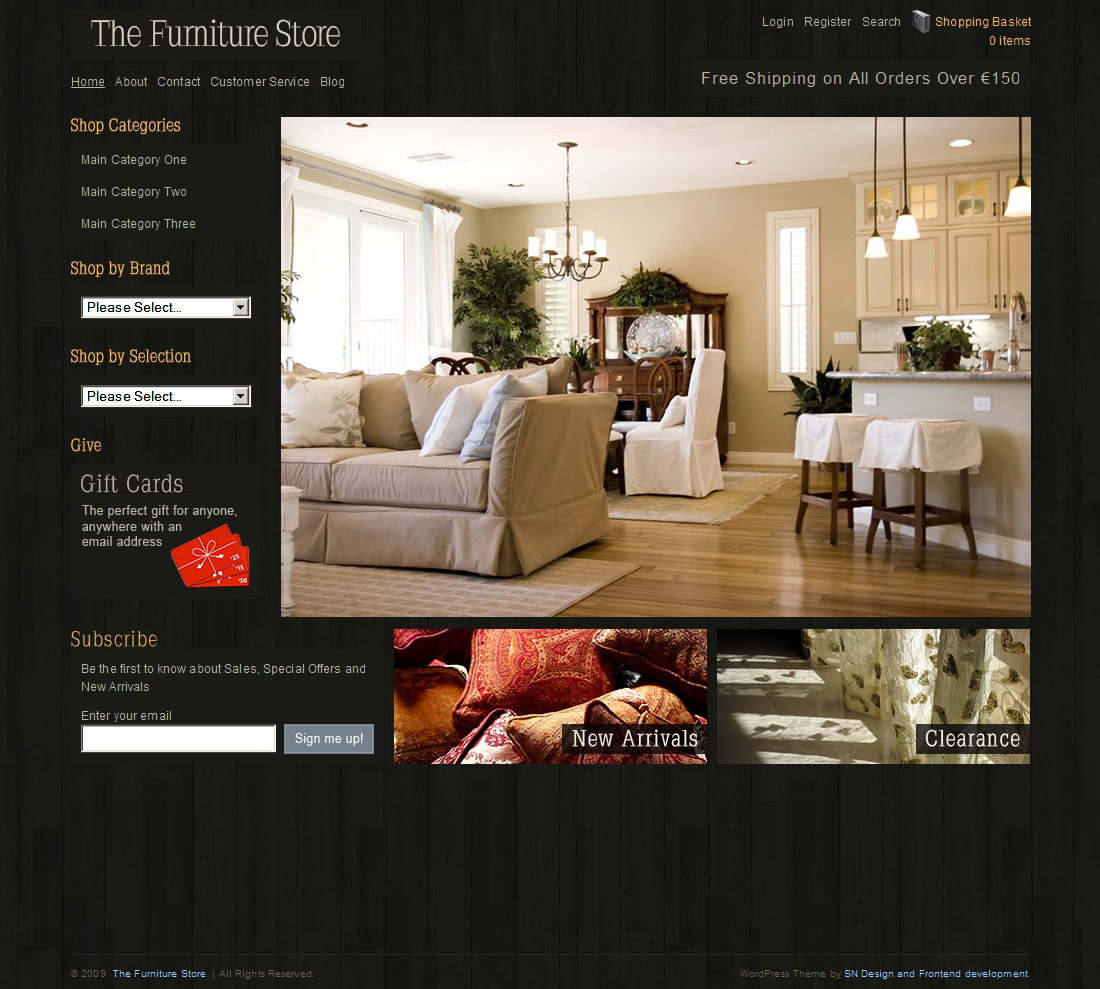 23. Furniture store: as the name suggests, this theme is designed specifically for furniture shops.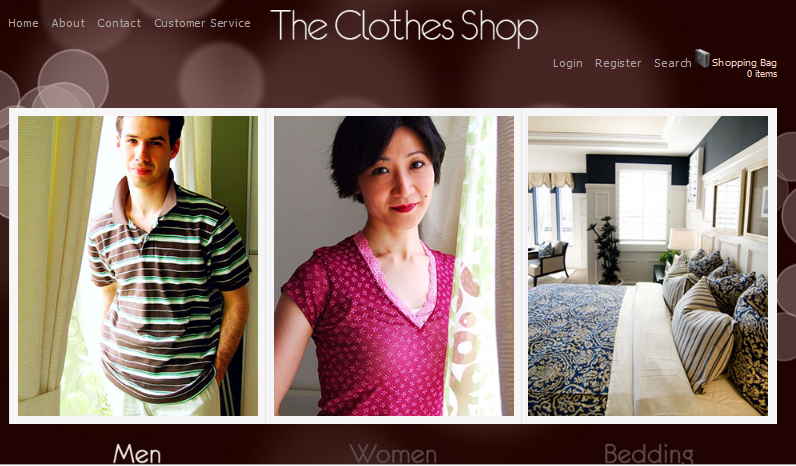 24. The clothes shop: planning to start a clothing store? This theme lets you bring your business online quickly.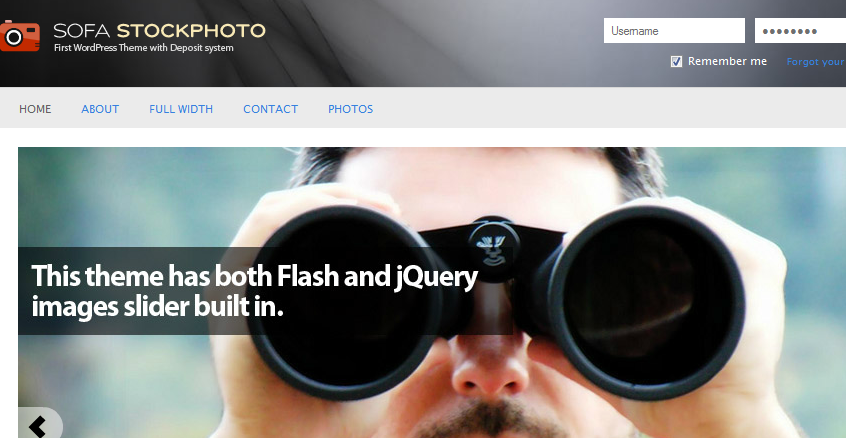 25. Sofa Stockphoto: Sofa Stockphoto works great for businesses with intangible goods. It has a built-in deposit system and comes integrated with PayPal.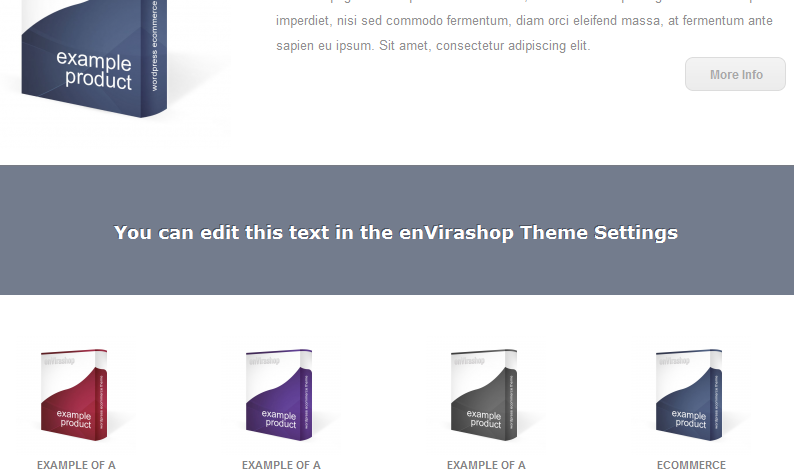 26. enVirshop: another useful template for digital goods (e.g. software). No additional plugins are required. It supports PayPal & Google Checkout.
WordPress Themes App Developers
The app business can be quite lucrative if you have the right idea and can develop (or get others to code) a killer app for iPhone, Android, and other platforms. App developers need to promote their applications properly to maximize their returns. These themes let them set up sites for their apps fast: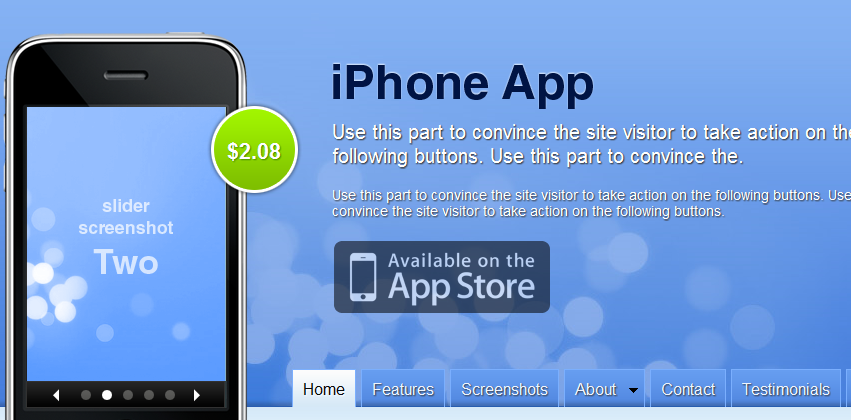 27. iPhone app theme: a good looking WordPress theme that allows you share your application, its screenshots, and other essential information with your visitors.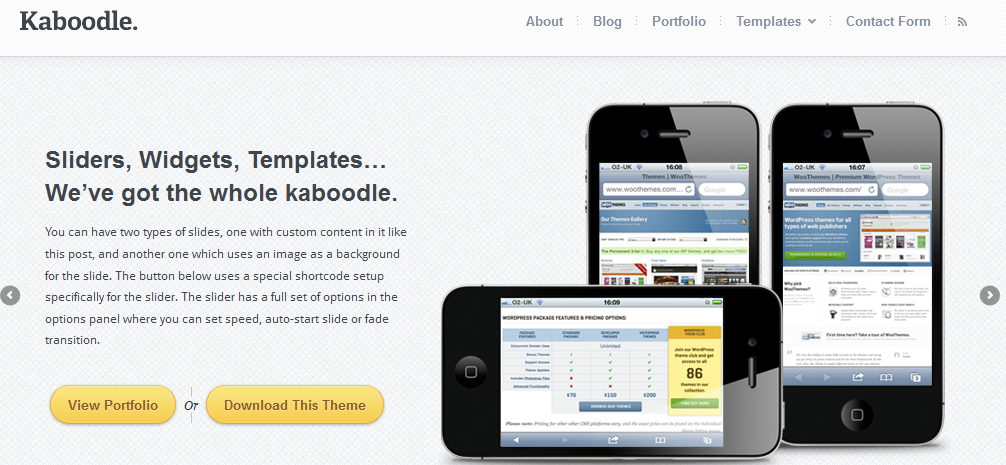 28. Kaboodle: a highly customizable design for your apps or software products. It has 9 color styles and plenty of custom widgets.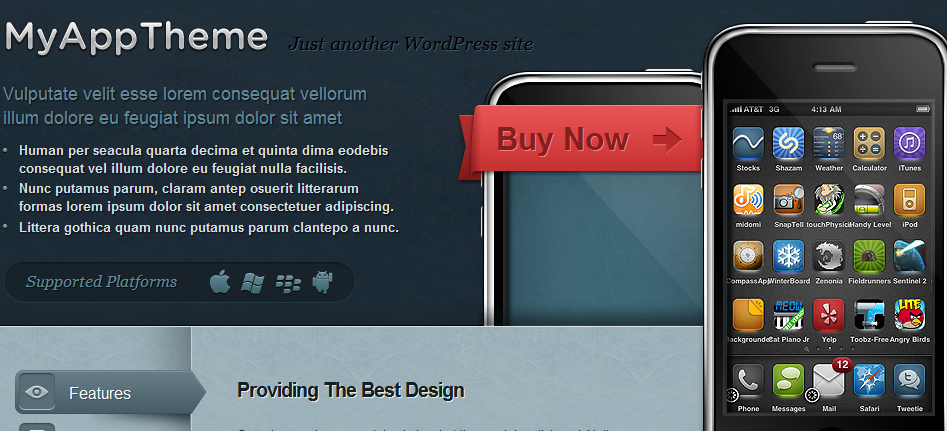 29. MyApp: lets you set up a new portal for your app quickly. It has multiple color styles and a powerful back-end. Automated image resizing is offered too.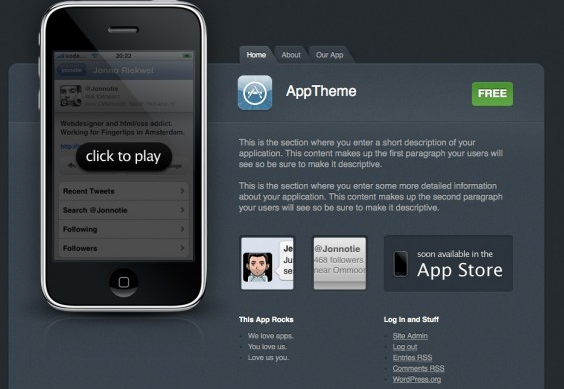 30. App-Theme: an affordable and professional looking design for mobile phone app developers. Great for adding video demonstrations and screenshots.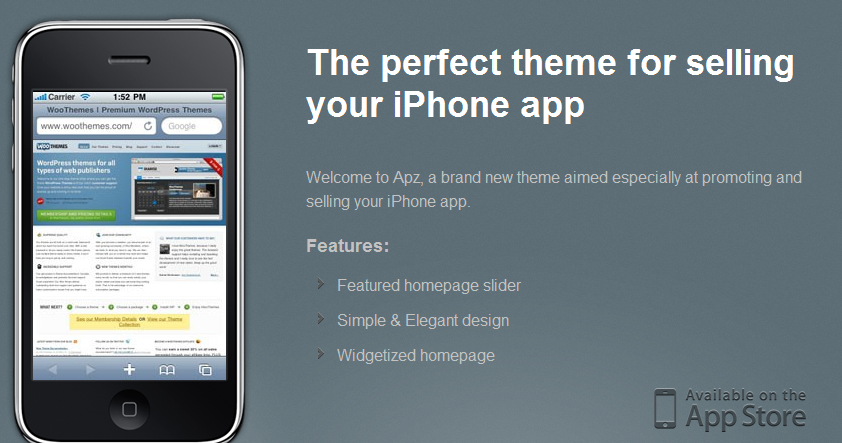 31. Apz Theme: another app store friendly template for WP. It ships with 10 different styles and has a bunch of useful custom widgets.
Themes E-Book Publishers
Publishing e-books is another straight forward way to start making money online. Just like apps, books need to be promoted properly for their publishers to earn a good living. These 3 themes let publishers create an online presence for their books quickly: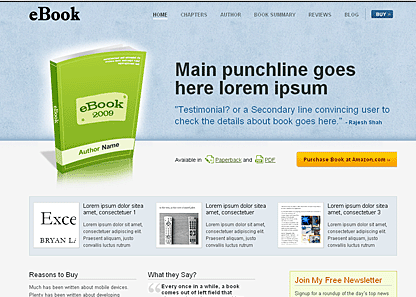 32. Ebook Theme: planning to sell your own e-book without having to go through Amazon and other e-book sellers? You can start promoting your book online with this theme.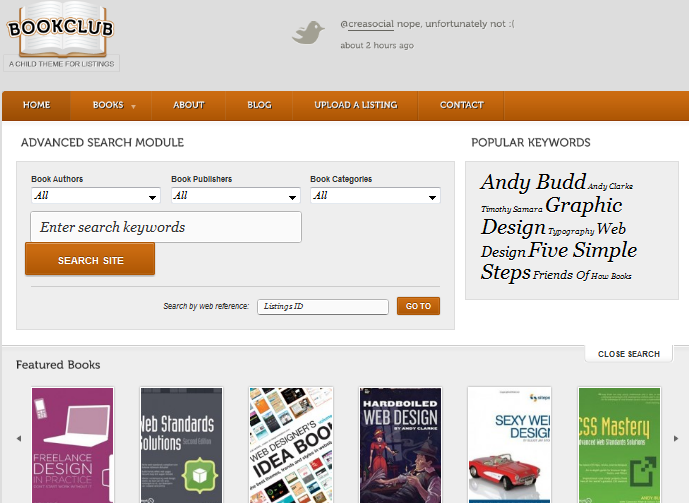 33. Bookclub: not only enables you to promote your own book, Bookclub can be used to promote other people's works (through affiliate partnerships).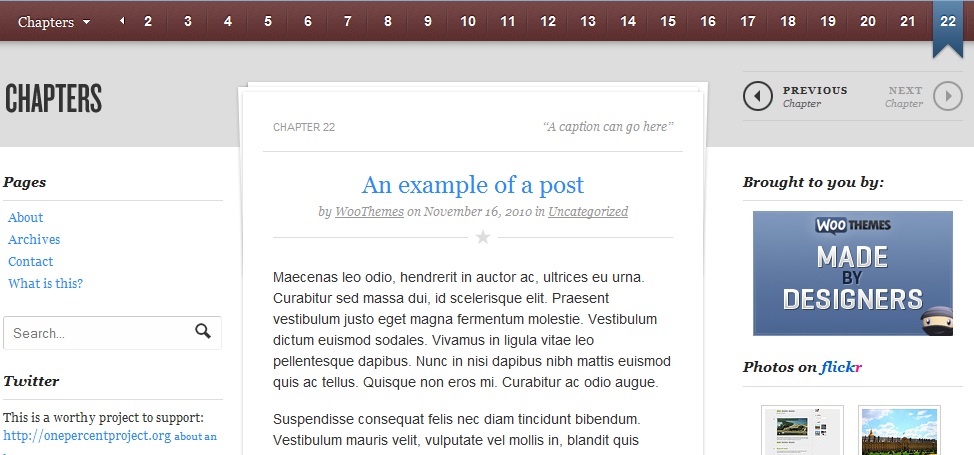 34. Chapters Theme: want to give your visitors a taste of what your book is all about before calling on them to purchase your book? Chapters has you covered.
Themes for Other Types of Start-ups

Whether you are interested in starting the next Groupon or would like to create hype for your product prior to its release, these themes can prove helpful: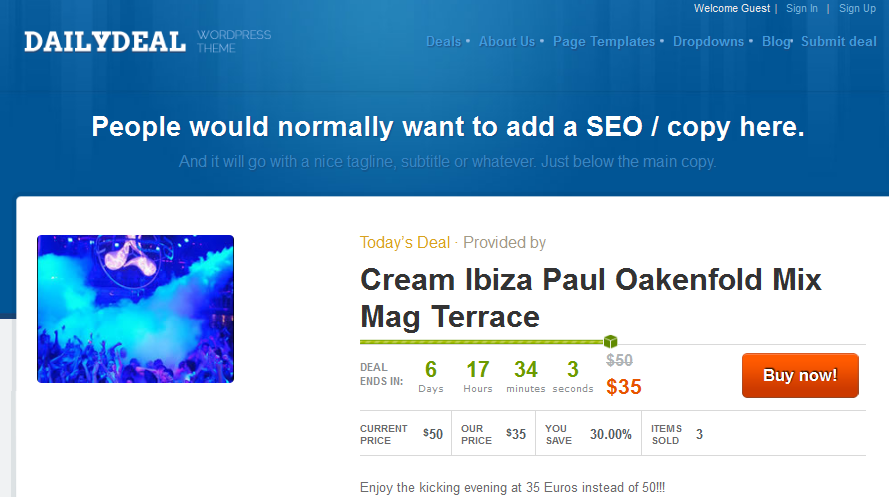 35. Daily Deal: a superb theme for those of you interested in starting a local daily deal site. Lets your visitors submit their deals too.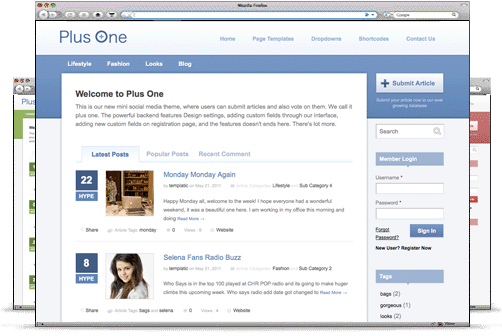 36. Plus One: would you like to create a social network (G+ like) and start making money off of it? This theme has you covered.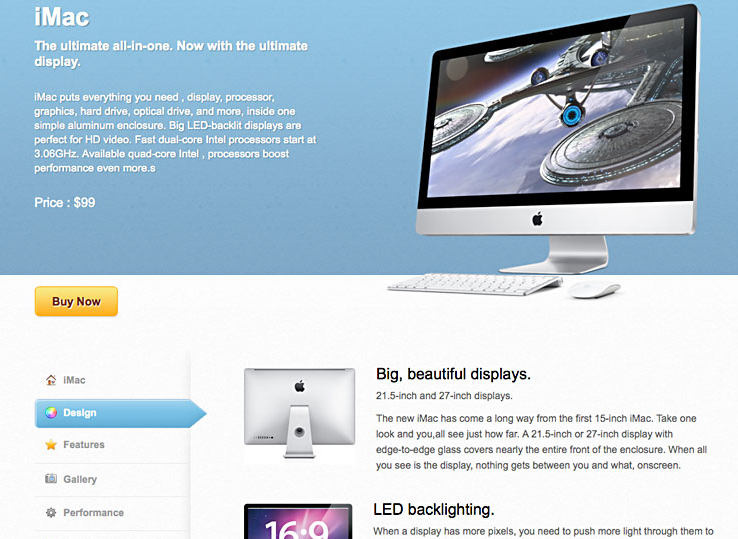 37. Productz: have a digital or physical product that you want to promote online? Productz is useful for creating mini portals.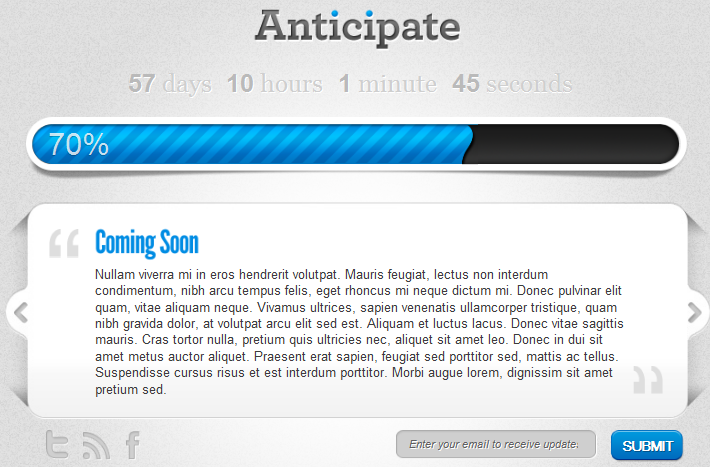 38. Anticipate: this theme/plugin is a handy script for anyone with a product launching in the near future. It keeps you in touch with your prospects and update them on your progress.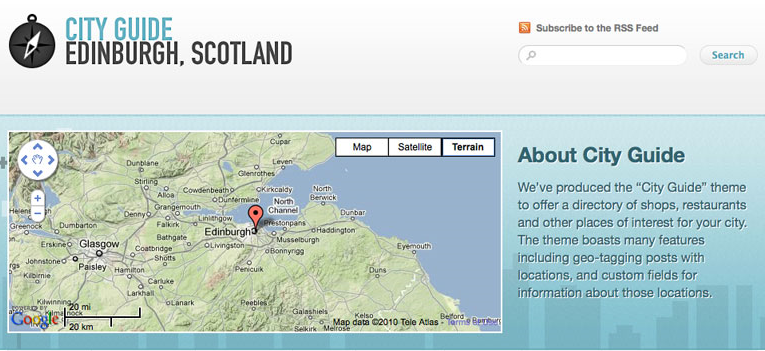 39. City Guide: some have made a living out of creating online directories covering things going on in their cities. City Guide is just the theme for that.
Themes Affiliate Marketing & Blogging
Many entrepreneurs are making money from affiliate marketing and blogging. These themes come handy if you are interested in these types of ventures: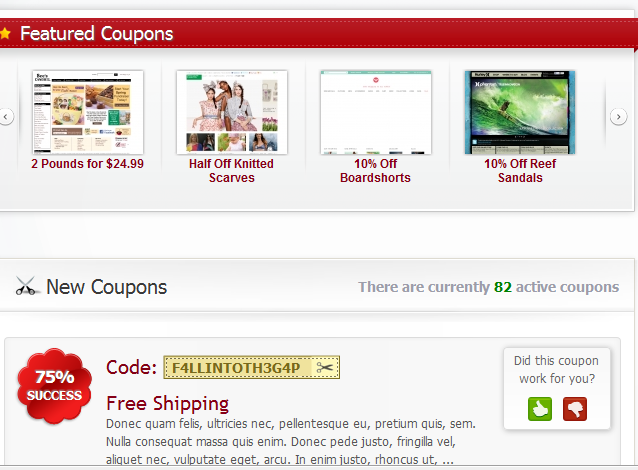 40. Clipper: a versatile theme to start your own coupon site with. It is search engine friendly and highly customizable.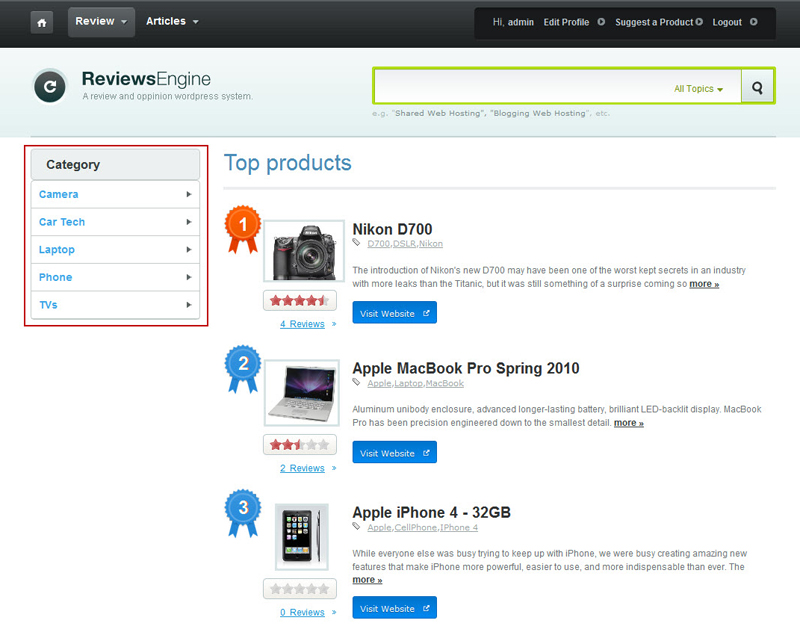 41. Review Engine: interested in making a living out of your very own product comparison engine? Review Engine is designed for that very purpose.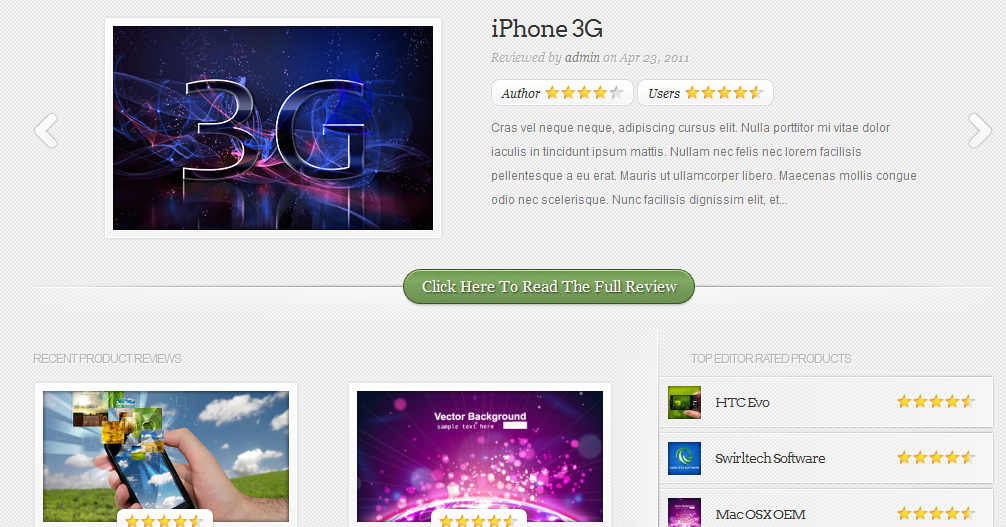 42. InReview: if you are in love with reviewing products, you can start a product review site with this theme.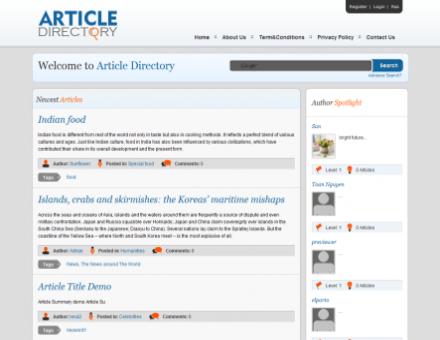 43. Article Directory: Article Directory allows you start a community around user generated articles. It is social media friendly.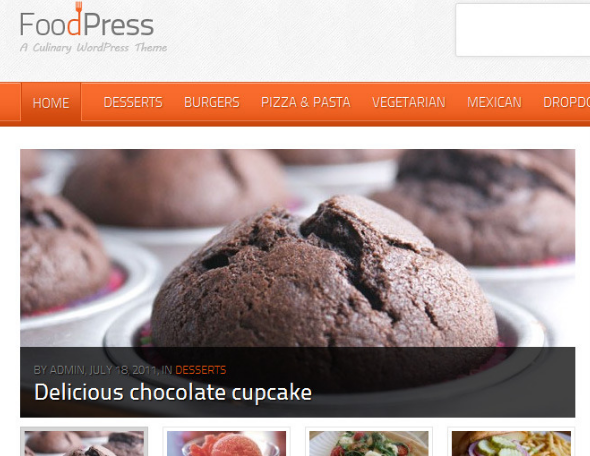 44. Foodpress: an attractive theme for those involved in the food business. Useful for food blogs and recipe sites.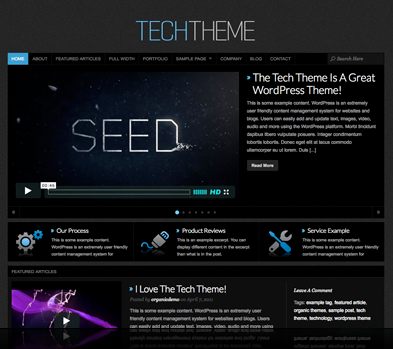 45. Tech Theme: a search engine friendly theme for technology bloggers. It is fast and customizable. Works with mobile devices too.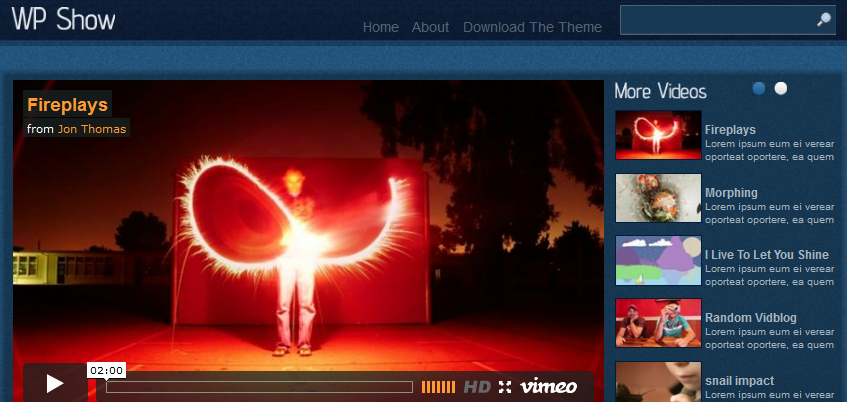 46. WP Show: developed for vloggers. It lets you include your video posts on your site (next to your regular posts).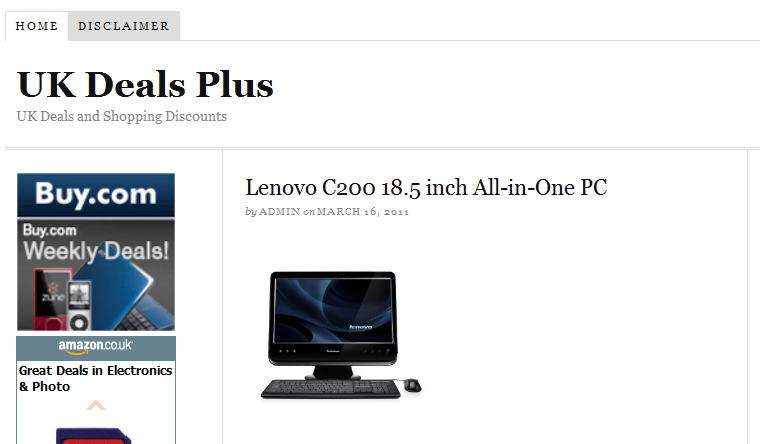 47. Thesis theme: needs no introduction. It is one of the most popular WordPress frameworks around, used by a ton of famous publishers.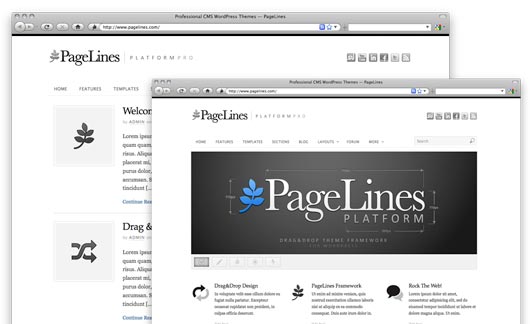 48. Platform-Pro: a super theme you can use to build up your site using its drag & drop interface. You can customize your layout, typography, and many other things in this theme.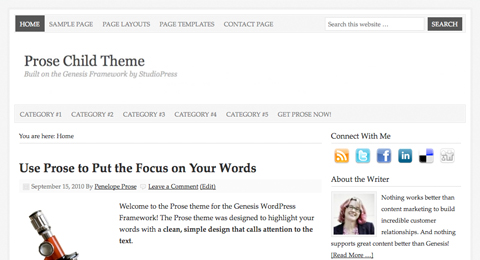 49. Prose: would you like to start a blog using WordPress but want to have more control on how your site looks? Prose saves you time coding your theme from scratch but can be customized to fit your needs.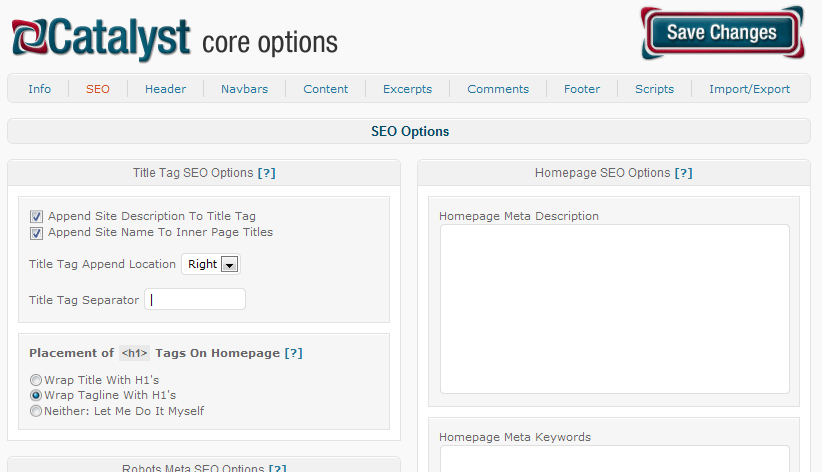 50. Catalyst theme: a blank canvas theme for WordPress. It is a framework to build your custom design upon.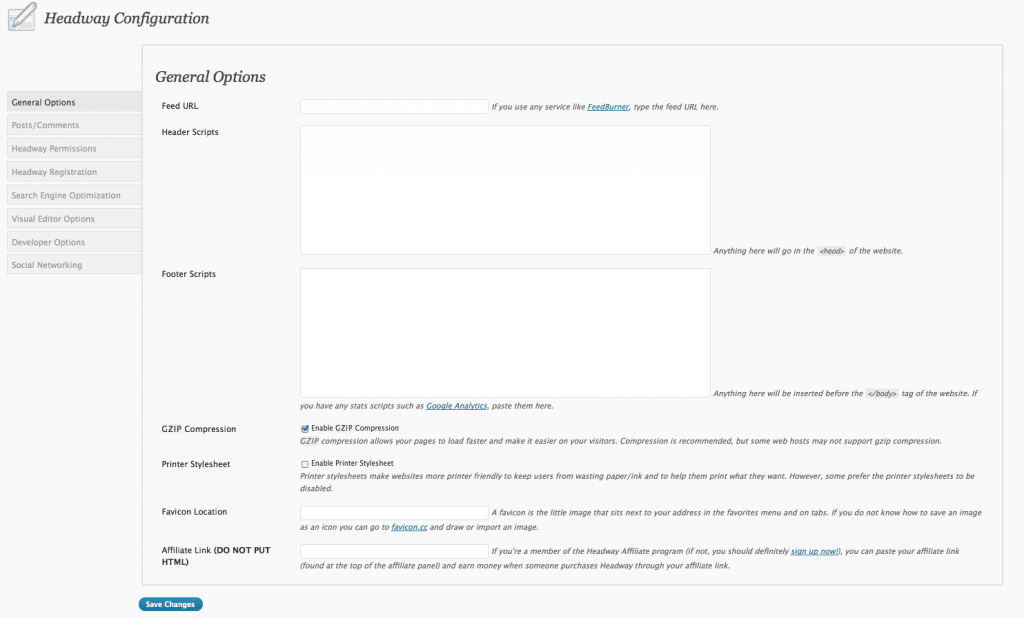 51. Headway platform: yet another popular theme framework that gives you a lot of flexibility when it comes to designing your site. It has a drag & drop interface.
Themes for Consulting & Freelancers
Many people prefer working for themselves and be their own boss. They are still going to need to have a website for their business. These themes work great for freelancers and consultants: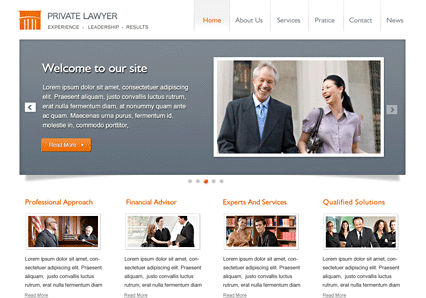 52. Private Lawyer: a user-friendly theme developed specifically for freelance law professionals. It has 5 color schemes and an integrated slider.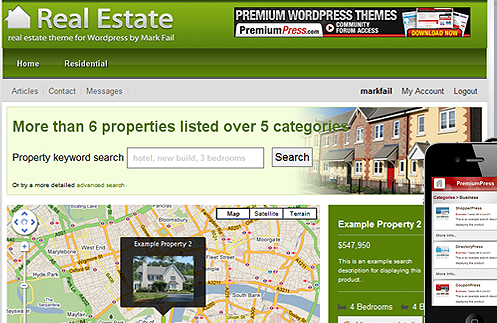 53. Realtor Press: designed for those of you who want to build an online presence for your real estate business. Perfect for promoting your individual listings.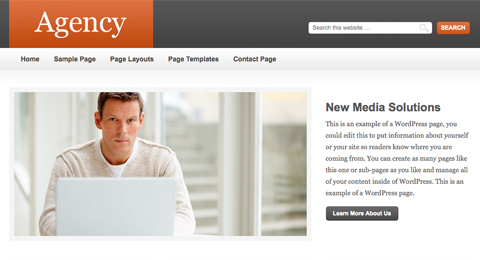 54. Agency: whether you are the owner of a small agency or love freelancing on your own, this theme which is based on Genesis Framework can prove helpful.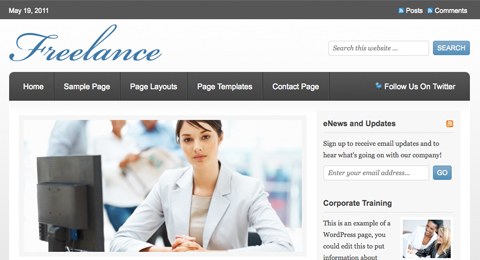 55. Freelance Theme: another attractive theme based on Genesis Framework. The theme looks professional and helps you promote your offerings effectively.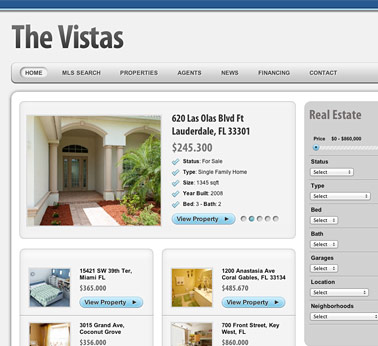 56. The Vistas: one of the most sophisticated real estate theme available for WordPress. It not only looks great but also supports MLS/IDX listings.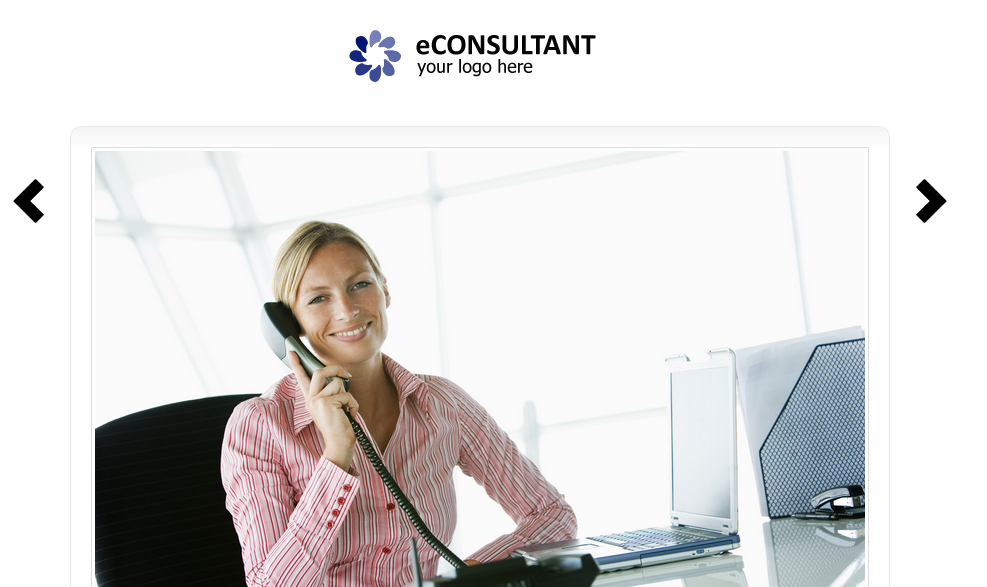 57. eConsultant: a lightweight and professional looking template for consultants. It is fully widgetized and fast-loading.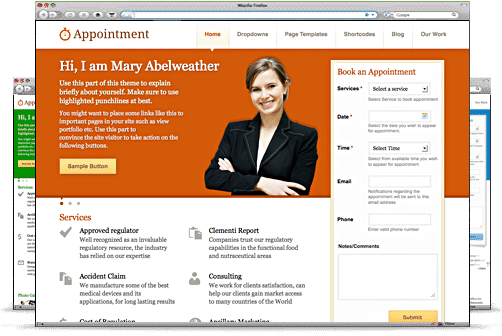 58. Appointment: Appointment works great if you are a doctor or a person with a limited amount of time for new clients. Gives your visitors the chance to book their appointments on your site.
Themes for Social Entrepreneurs & Non Profits
Green businesses are dedicated to helping save the environment. Just like regular businesses, they will need to have an online presence. These themes are designed specifically for green and non-profit businesses: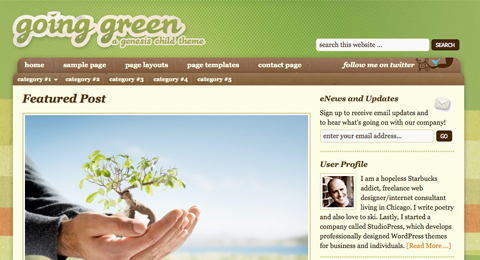 59. Going Green: a child theme for Genesis Framework for WordPress. It looks professional and is SEO friendly.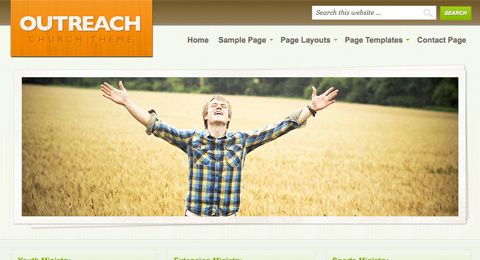 60. Outreach: works for green businesses, religious movements, cause marketing, and everything in between.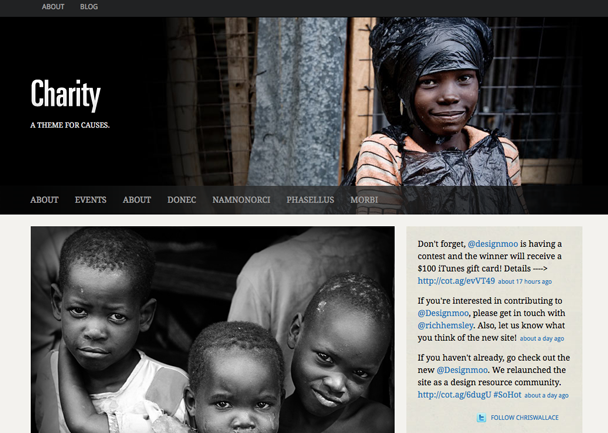 61. Charity Theme: this is a highly customizable template for charity websites. It is image friendly and can be localized easily.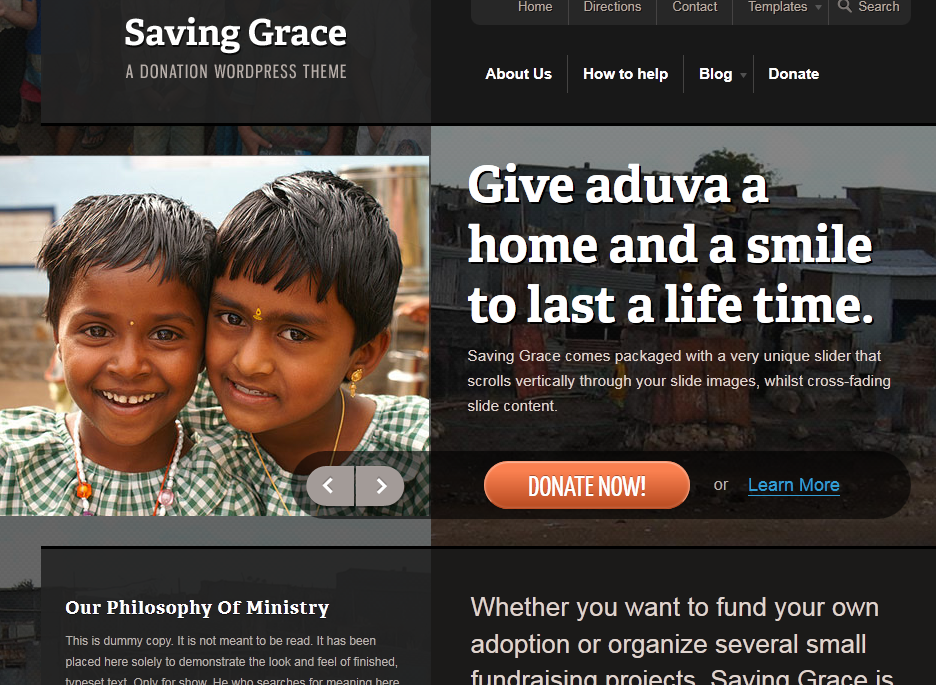 62. Saving Grace: a versatile theme for non-profits and charities. It is especially useful if you want to raise money for a cause. It comes with a donation page template and donation bar.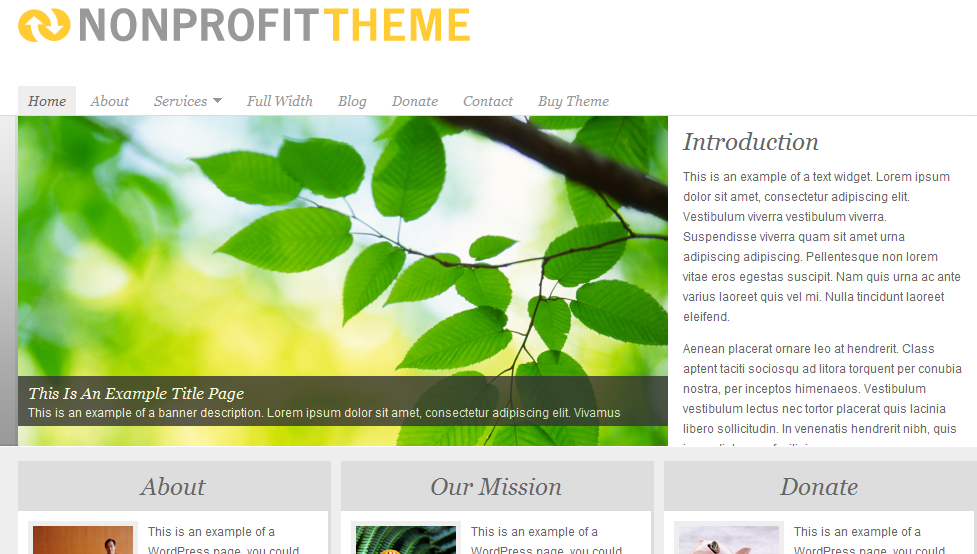 63. Non Profit Theme: another powerful template for social entrepreneurs. It comes with a clean code and stylish design. It is mobile friendly too.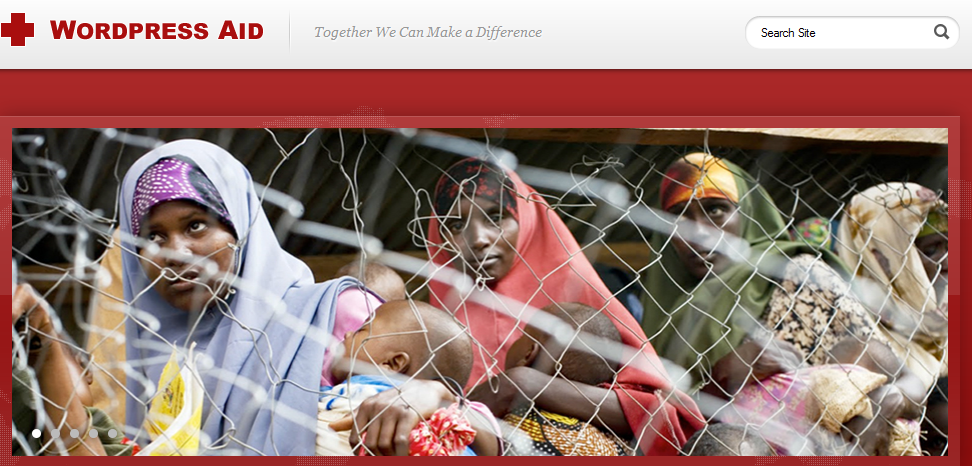 64. WordPress Aid: you can use WordPress Aid for charity organizations, churches, cause marketing, and other similar purposes. It has donation tracker, call to action, and unlimited color options.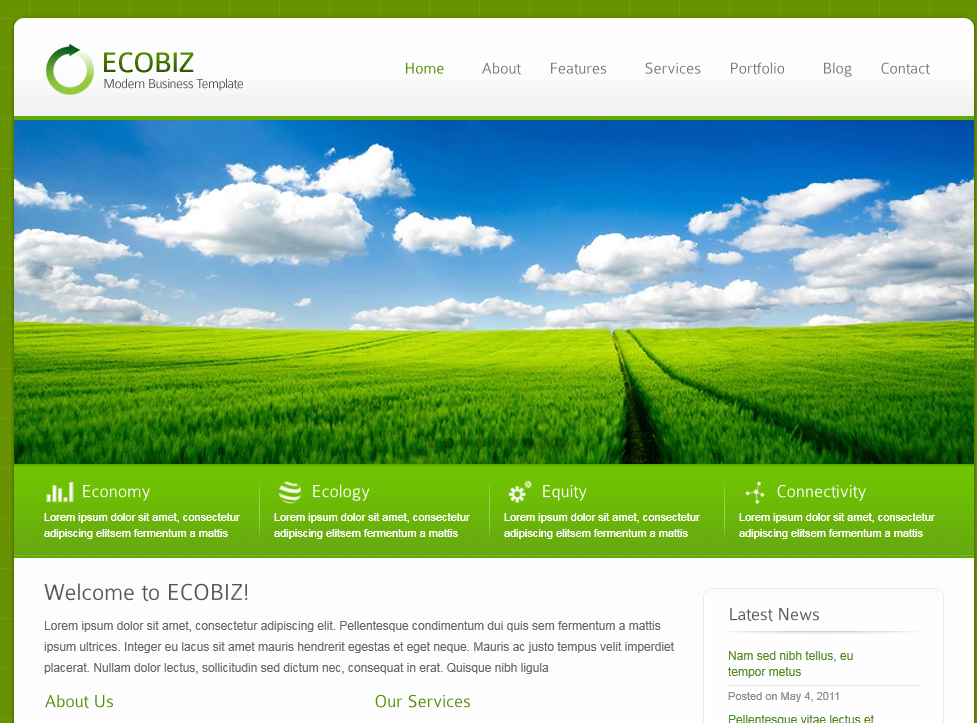 65. Eco Biz Theme: a slick but simple theme for green entrepreneurs and eco-friendly businesses. It has numerous page template, skins, and colors.
As an entrepreneur, you do want to invest some money in customizing these themes. Getting custom themes developed for your business, when you have enough resources, is a very good idea. But these templates make it easier for you to get started.
What are your favorite themes for entrepreneurs and startups?