Amazon Polly shouldn't need any introduction. It is a wonderful service that turns text into lifelike speech. It has plenty of customizable parameters too. Thanks to these plugins, you can easily integrate this service into WordPress:
Top Amazon Polly Plugins for WordPress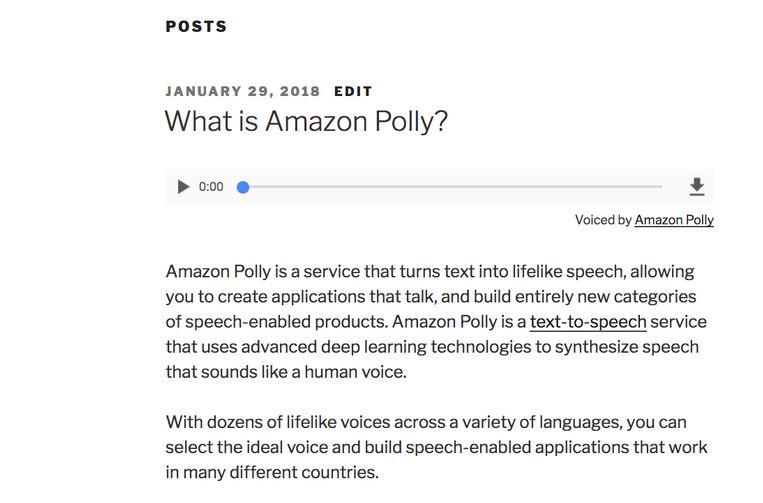 AWS for WordPress: creates audio versions of your posts. It can even translate them into other languages. You can change player position, sample rate, voice, and other settings in the back-end. Want to store the audio files on Amazon S3? No problem.
Trinity Audio: turns your posts into audio your readers can listen to anywhere. You can add the player to all your posts, choose the default gender, and play audio in your language of choice.
AWS Amazon Polly: a PHP script that uses Amazon Polly for text to speech. It lets you take advantage of newscaster and conversational speaking styles. Supports over 29 languages and over 60 voices.
Have you found better Amazon Polly plugins? Please share them here.