Many sports fans have used WordPress to start their own blogs or news sites. If you are covering soccer and other professional sports leagues, you are going to have to add tables, game schedules, and other league information to your site. These 5 plugins help you handle those tasks: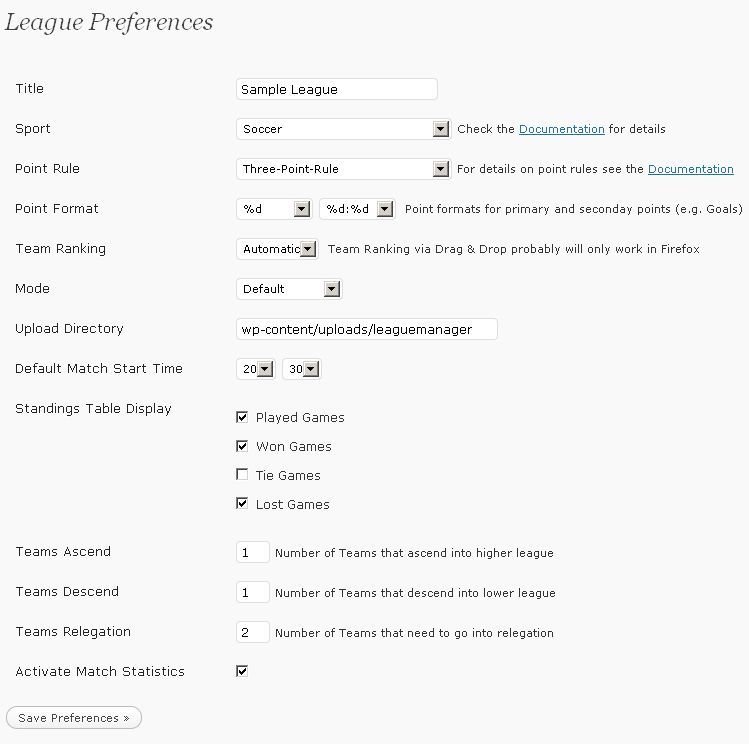 LeagueManager: this script is designed to help you manage sports leagues and display them on your website. It can work for various professional sports.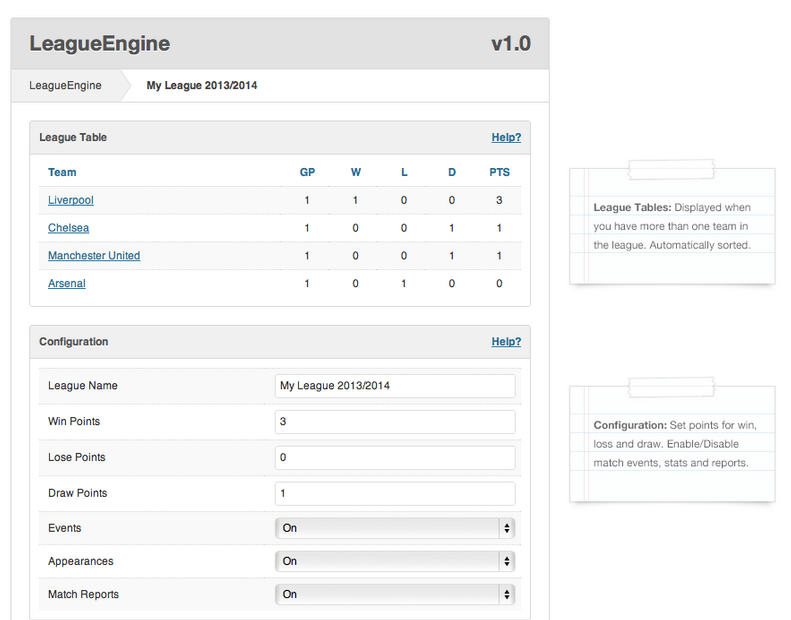 LeagueEngine: makes it easy to build and manage leagues on your website. You can create event and match variables and create pages for teams, players, and matches.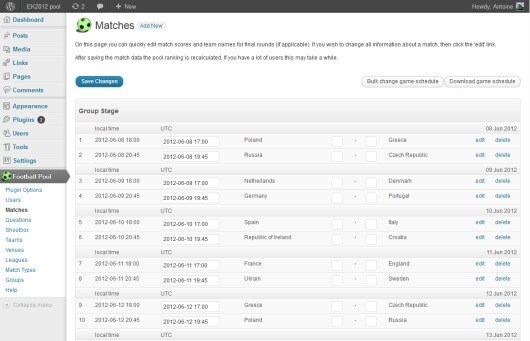 Football Pool: lets you add a fantasy football pool to your blog. This could come handy if you run a website about Football (soccer).
PHPLeague: another plugin that lets you manage your leagues on your own site. It supports unlimited leagues, clubs, and players. You can display full and partial data. Other settings can be changed from the back-end.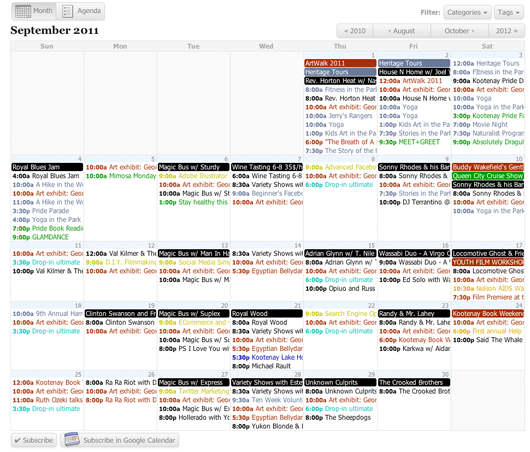 All-in-One Event Calendar: a powerful calendar plugin for WordPress with multiple views, events widget, color-coded categories, and more.
You could also create your own tables and match schedules if you have time. The above scripts do save you time when you are adding matches, leagues, and other related information to your site.