Many of love all kinds of sports and keep up with sports leagues around the globe. If you are passionate about a certain sport like soccer, you could always build a site covering its latest news, rumors, and developments. Providing the best coverage to your visitors won't be easy. But tools such as the WordPress League Organiser make your job easier. This plugin makes adding league tables to your site more convenient.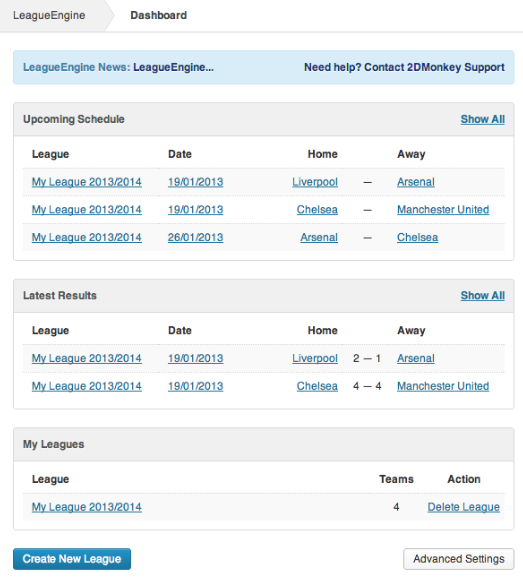 WordPress League Organiser is easy to set up and enables you to build and manage multiple sporting leagues on your site. You can have an unlimited number of leagues, teams, and players. You can use this plugin to handle league schedule and results. Win, lose, and draw points can be modified. Webmasters get to create an unlimited number of event types for goals, cards, and other events.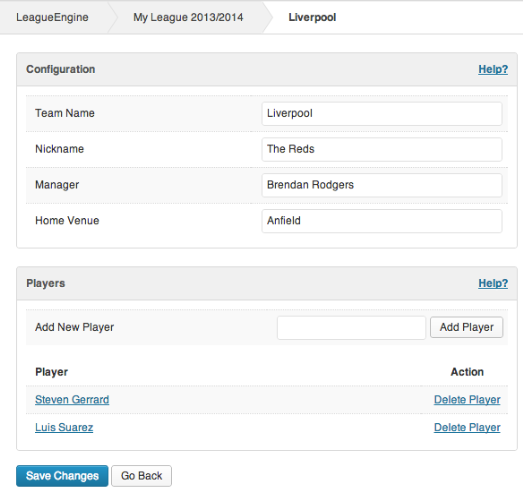 WordPress League Organiser comes ready for translation. Its look can be changed using your own CSS code. Overall, a pretty decent plugin for sports sites.