A while ago, we covered Security Ninja for WordPress. It is a powerful security plugin that shows you which areas you need to address to harden WordPress and keep it protected against brute force and other types of hack attacks. While the plugin offers a lot of features, it does not cover everything. Core Scanner is a cool add-on you can pick up to extend the capabilities of Security Ninja.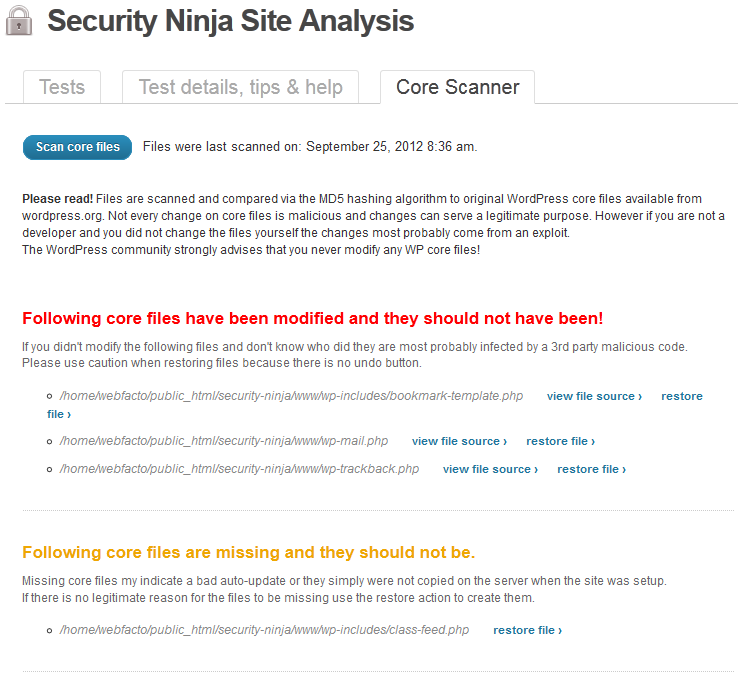 Core Scanner scans your core files with one click. It identifies the problematic files and helps you restore them. This is especially useful if you are dealing with exploits or have made a mistake with your files. This script shows you files that are modified and should/shouldn't have been. It also displays files that are intact and missing. These are color-coded for your convenience.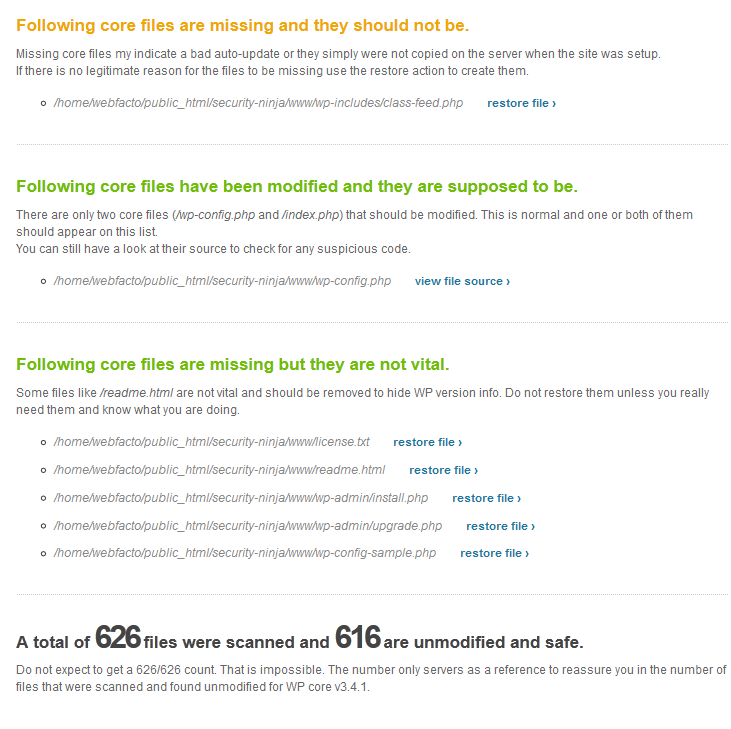 Core Scanner, just like Ninja Security, is very easy to use and user-friendly. It comes with detailed description, so you know what it is doing on your website. It even lets you view source for files that have been modified. Overall, the Core Scanner script is a time-saver.