In the past few years, we have covered a bunch of awesome plugins that harden WordPress and protect the login page from brute force attacks. In certain cases, it might make sense to block access to your login page from certain countries. CloudGuard for WordPress can help. It is a cloud driven geolocation service that restricts access to your login pages to your chosen countries.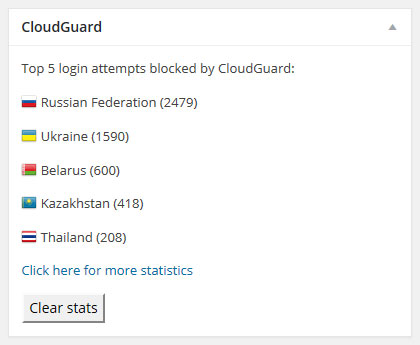 CloudGuard protects your login page against international hacking attempts. Country based IP ranges are updated regularly to provide you with a reliable protection. Webmasters also get to track login attempt statistics to make better decisions.
CloudGuard doesn't add extra overhead to your site and helps you reduce malicious login attempts. You need a CloudFlare account with Geolocation enabled to get started.