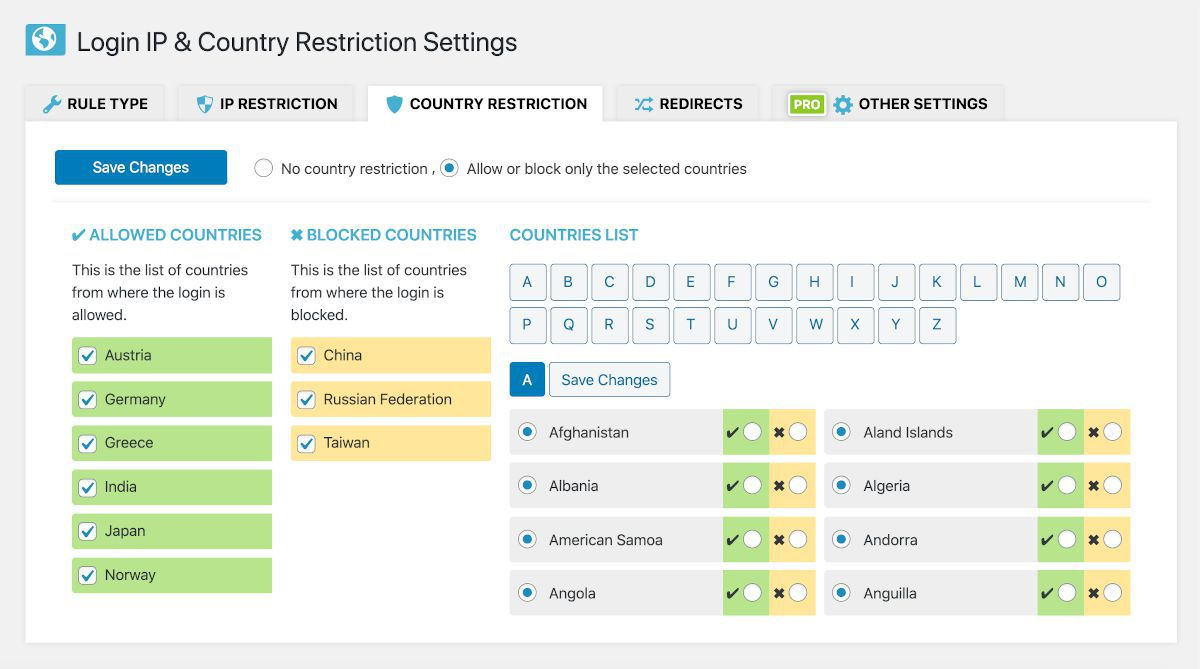 Currently Trending Themes
In the past few years, we have covered a bunch of plugins that let you limit logins only to whitelisted IPs and locations. The  Login IP & Country Restriction Plugin is also worth a look. It limits logins only to certain IPs and countries. Both restrictions work independently, so you will have an easier time limiting unauthorized visits to your pages.
This plugin can redirect unauthorized pages to your frontpage automatically. It lets you allow or block login from certain countries or IPs (your choice). Login IP & Country Restriction is available as a free download. You can find out more about it here.