Many of us are familiar with timesheets and time cards at work. They allow you to keep track of your time and calculate starting and quitting times.  Here are 4 plugins that let you manage employees' time and attendance records on your site:
Time Tracking WordPress Plugins

Timesheet Attendance Management System: this time sheet WordPress plugin lets you measure working activity of your employees. It has punch in/out functionality.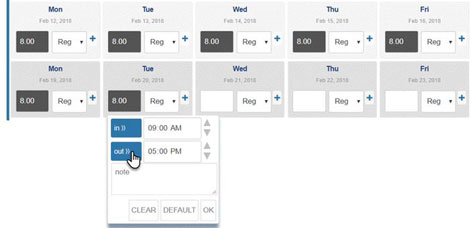 Dynamic Time: a versatile tool that lets you record hours and notes on weekly to monthly schedules. It allows multiple punches per day and takes care of overtime calculations.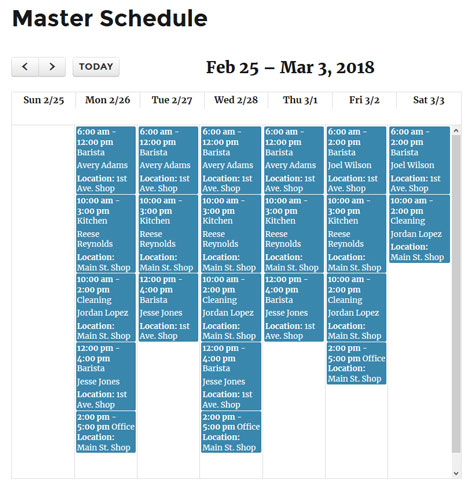 Shiftee: lets you create a work schedule for staff and display it on your site for your logged-in users. Staff members can click in and out. The plugin can also handle expense and mileage reports.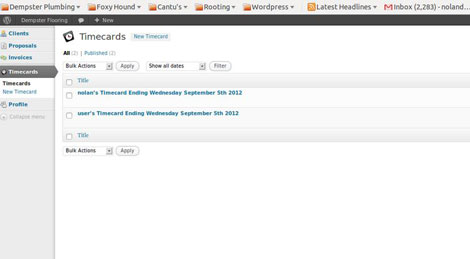 punchIN: this time card WordPress plugin lets you manage employee time cards on your site. Simple create timecard for each employee to start tracking their time. It has simple clock in/out functionality.
Which one of these have you tested? Please share your experiences here.