All businesses have to manage their employees' time and schedule to make sure everything is on track. You can always use third-party tools and scripts to do it or use these plugins to turn WordPress into an employee time tracker:
All in One Time Clock: allows your employees to clock in & out. Managers can track employees, contracts, and their time in WordPress and manage wages. The pro version supports multiple time clock layouts and exporting shifts to a spreadsheet.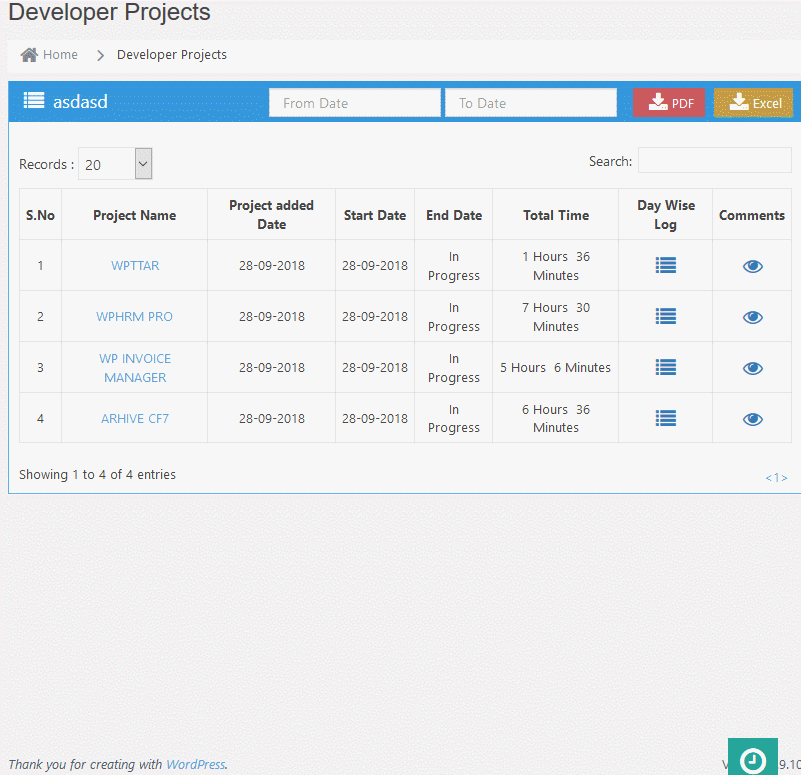 WP TTAR: allows companies to keep a record of their ongoing or past projects. It lets them precisely track time spent on projects to improve productivity. The plugin puts the data on a  graph and keeps a log of comments by employees.
Smart Timesheet: a time & attendance management system for WordPress with automatic time and attendance calculator. It supports unlimited employees and accounts.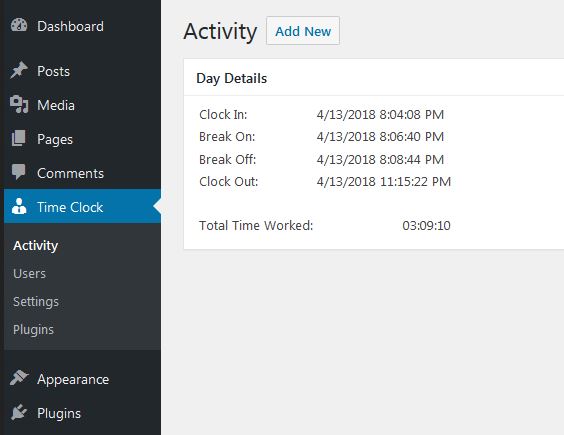 Time Clock: tracks employees and volunteers time, allowing them to clock in & out to log their shifts. It supports lunch breaks too. The pro version allows export to CSV.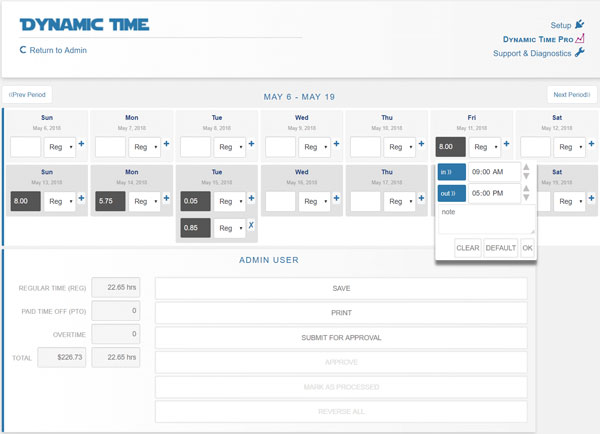 Dynamic Time: a calendar-based timesheet plugin that allows webmasters to record hours and notes on weekly, bi-weekly, monthly or bi-monthly schedules.  It features automatic overtime calculation and multiple punches per day.
Have you found better employee time and attendance management plugins? Please share them here.