Buffer is a wonderful service that lets you schedule posts for your favorite social networking sites such as Facebook, Twitter, Pinterest, and even Instagram. You can always download its browser extension to add stories to your queue. These WordPress to Buffer plugins make it even easier to add new stories to your queue: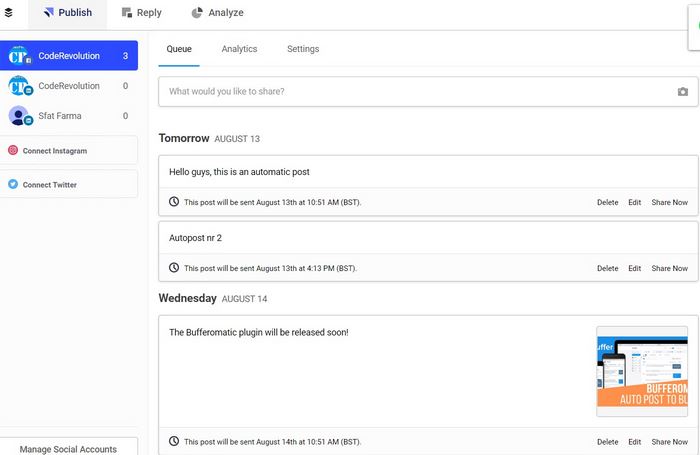 Bufferomatic: automatically publishes your posts to Buffer each time you publish a new one. You can limit the number of items to be added to Buffer in a predefined period of time.
WordPress to Buffer: can auto post your posts, pages, and custom post types to Buffer. The pro version supports more social networks, ability to repost old posts, and conditional publishing. It gives you full image control too.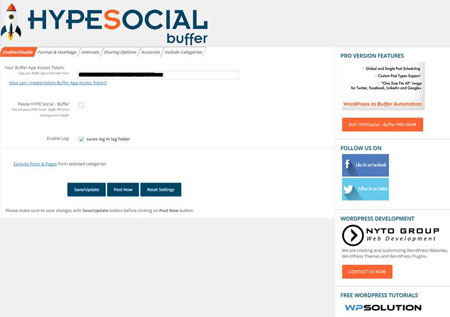 WordPress Buffer HYPESocial: another free plugin that connects your WordPress site to the Buffer app. You can use it to automatically re-share your old posts. The pro version lets you use custom scheduling, choose the time between posts, use hashtags, and exclude categories.
Have you found better WordPress to Buffer plugins? Please share them here.