Not all old posts should be left forgotten. Depending on the type of content, you could always repurpose or republish your old posts to get more traffic. Here are 5 plugins you can use to revive & republish old posts:
WP Auto Republish: this WordPress plugin revives old posts by resetting the published date to the current date. It makes your evergreen content look new. You can choose to display original publication date and exclude posts by category/tag.
Auto Post Scheduler: this plugin recycles old posts. You can limit the plugin to certain post types, categories, and certain days and change minimum recycle age.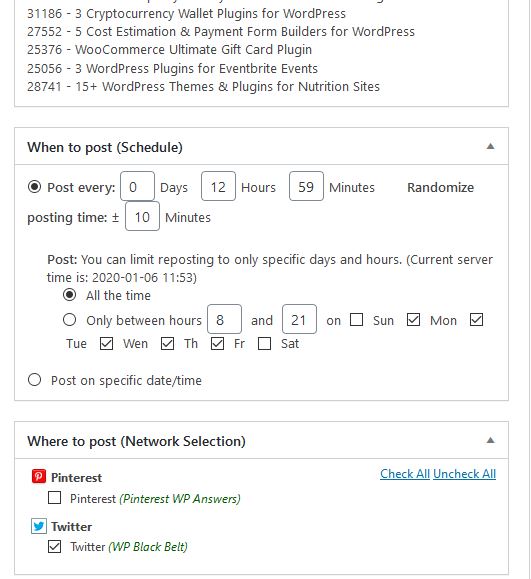 NextScripts: this plugin automatically posts your articles to top social networking sites. It lets you change post template, post to multiple networks at the same time, and even set up reporters for old articles.
WordPress to Buffer: auto posts your articles and custom post types to Buffer. The Pro version lets you repost old posts to your queue. The plugin supports WooCommerce too.
Ads For Old Posts: as the name suggests, this plugin inserts ads into your older posts to generate more revenue for your site.
Have you found other WP plugins to revive old posts? Please share them here.