If you have been writing a blog on a daily basis for a couple of years, chances are you have many old and maybe outdated posts. You should do your best to update your old posts to keep your visitors coming back for more. If you can't do that, you are better off highlighting or completely repurposing them. Here are 3 plugins you can use to better handle old posts: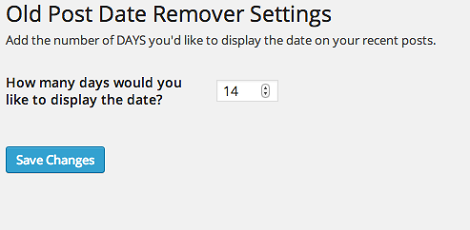 WP Old Post Date Remover: removes date stamps from older posts. It works well for evergreen content. You can specify the number of days to display the date on your posts.
Old Posts Highlighter: this plugin chooses an old post in your database and resets its publication date. It simply helps you promote your older posts.
Post Expirator: this plugin might work well for deal sites and portals with time-sensitive content. It lets you set an expiration date for each post or page on your site.
How do you deal with old posts? Please share your tips here.