Many of us run time-sensitive posts on our websites. Let's say you are running a daily coupon site. You will have to clean up your expired deal posts on a daily basis to keep your website looking clean and professional. Doing this by hand can be quite challenging, especially if you are dealing with a significant number of posts. Post Expirator is a cool plugin that does the job automatically so you won't have to.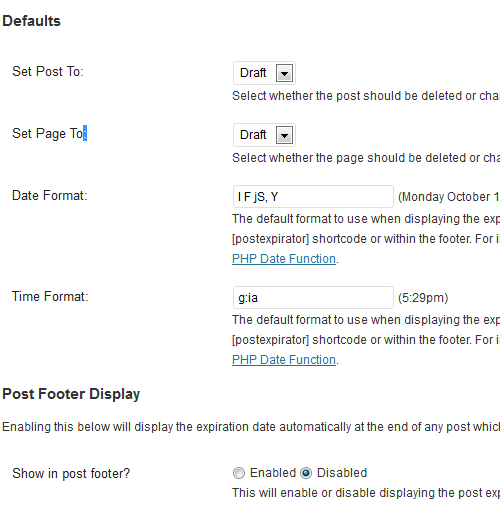 Post Expirator can handle both posts and pages. It lets you choose what happens to your expired posts. Some people choose to delete their expired posts. I personally keep them just in case they are needed in the future. You have the option to show the expiration date under your posts, which could help in certain situations.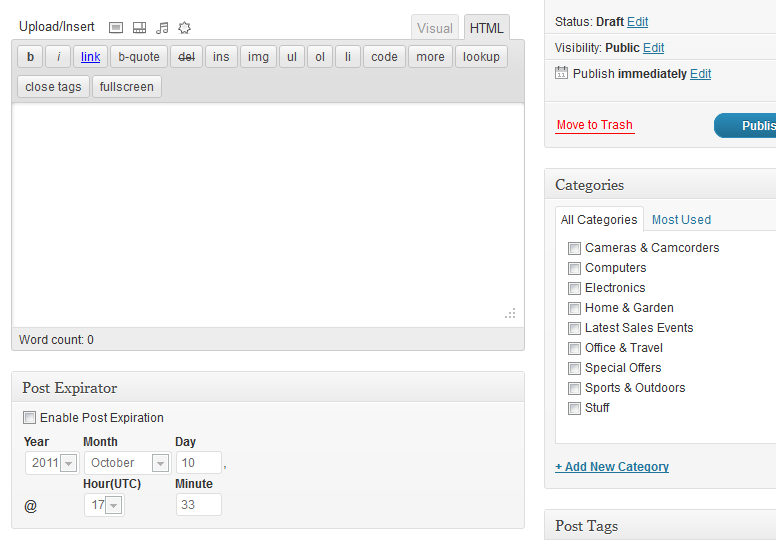 The challenge with using this plugin is remembering to set expiration dates for posts. The good news is the process is very simple. Just use the right expiration date under Post Expirator section under the post editor and you are done. The plugin runs each hour so it won't miss your expired posts. This could be especially handy for sites with a ton of time-sensitive content on them.