Testing new themes and plugins on a live website can be very risky. You never know when things can breakdown and go wrong. You also do not want to disturb your visitors by deploying plugins before you have tested them out comprehensively. That's where Plugin Test Drive comes into play. It is a powerful plugin that lets you test the plugins you would like to use on your site before making its features available to everyone.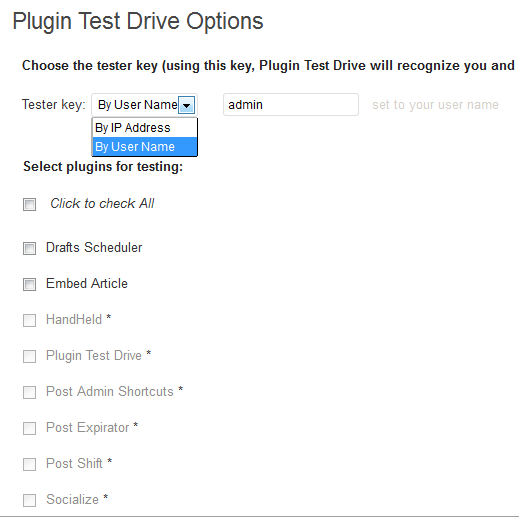 The concept behind Plugin Test Drive is straight forward: this script lets you test plugins before activating them on your site. You are going to need a tester key to view the plugin you are testing in action. You have the option to choose multiple plugins for your tests. Keep in mind that active plugins can't be tested.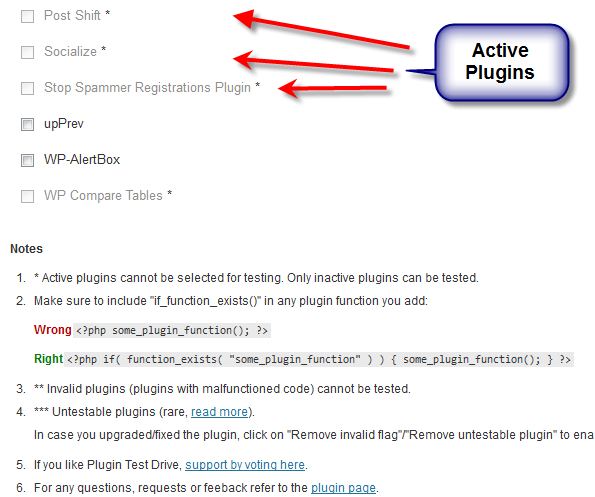 Your Tester Key can be your username or IP address. When you log on to your website using the right username, you get to see what the plugins you intend to test have to offer. Other users won't see those plugins. Don't forget to add conditional function calls to your code when you are testing your plugins (to avoid breaking your site).
Plugin Test Drive is a pretty nice tool for anyone needing to test plugins before pushing them live. It can make your testing process more convenient.