Running a conference is not an easy job. You simply can't do it on your own. Having a dedicated team of individuals to help you out is ideal. You also need to have an online presence for your conference if you would like your event to get the attention that it deserves. These 7 conference themes for WordPress allow you to create a site for your event fast: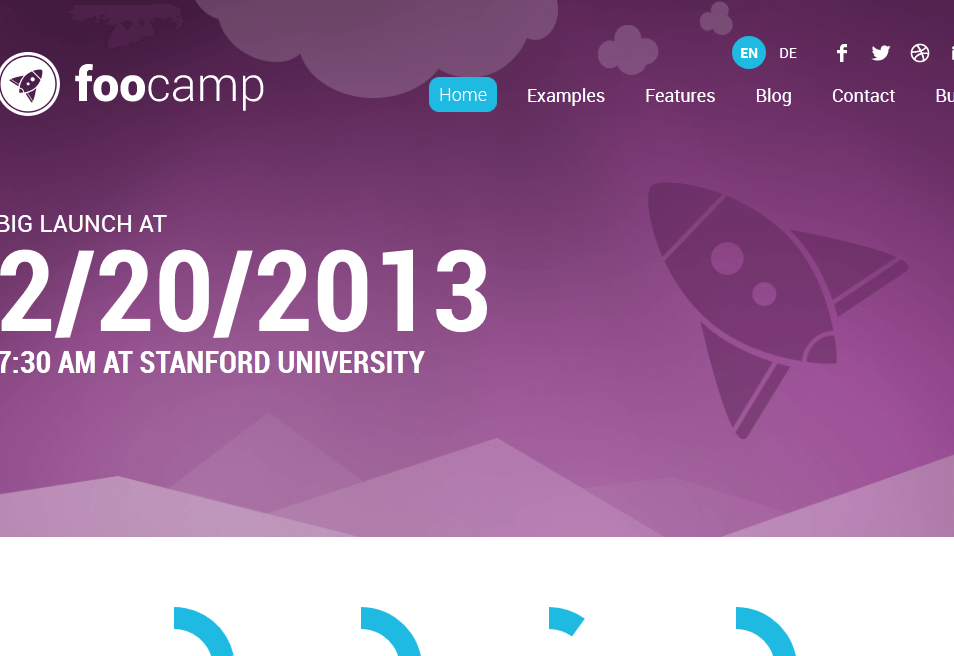 FooCamp: a theme designed specifically for conferences. It has a clean layout with a countdown section. It features the Revolution Slider, Program Schedule Builder, and many other useful features.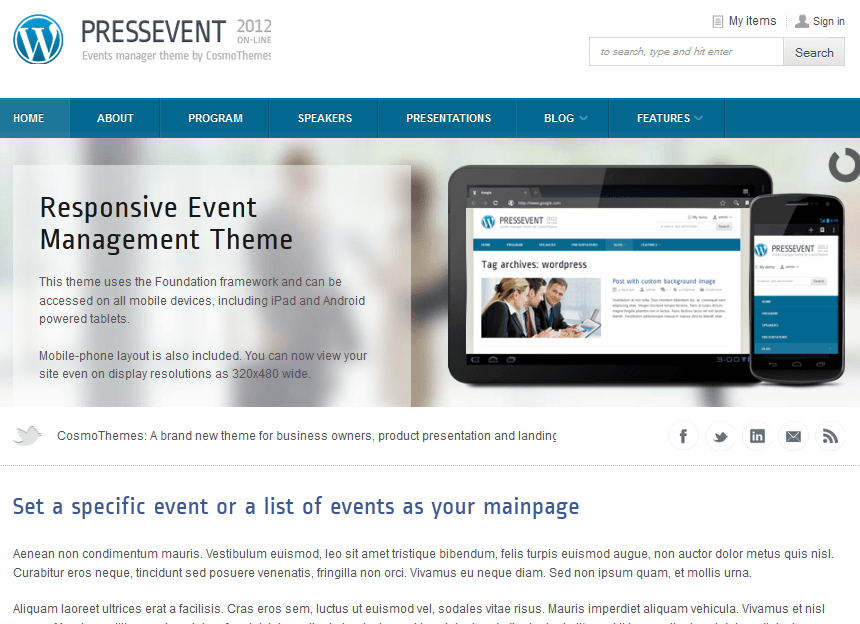 PressEvent: an event management theme you can use for paid events such as conferences, trade shows, and workshops.. It has maps and comes integrated with PayPal. 14 custom widgets are included.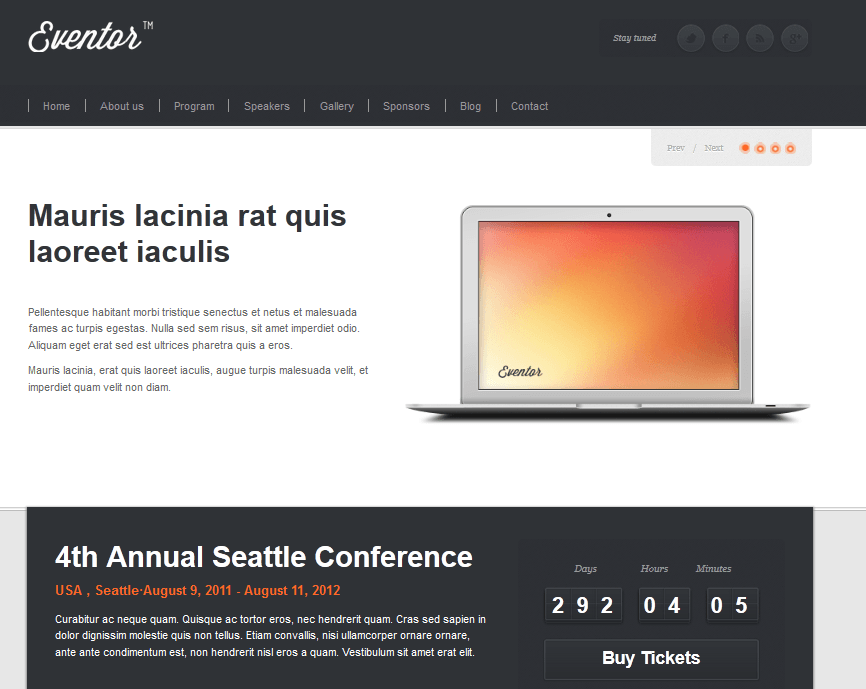 Eventor: as the name suggests, this theme is designed for event sites. It has a countdown clock and custom types for program schedule, speaker lineup, and sponsors.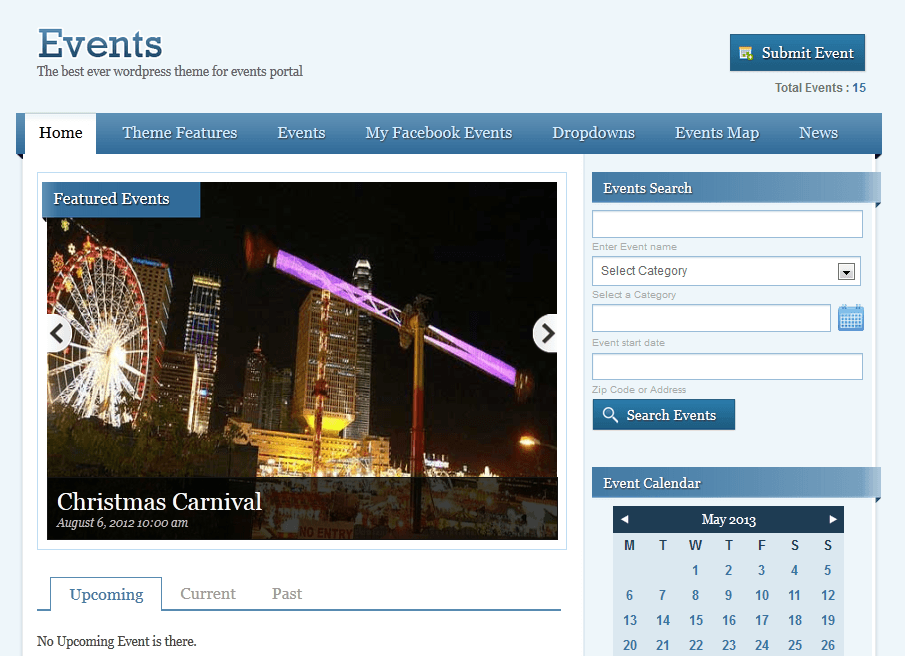 Events: designed for those of you who would like to create an event directory using WordPress. It can work for businesses that throw many events each year.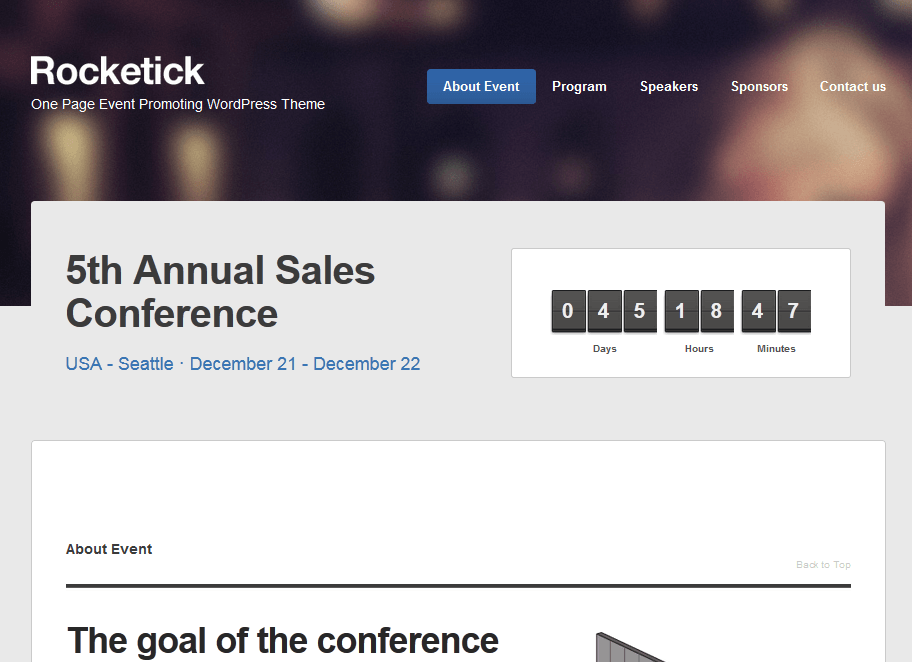 Rocketick: a one-page responsive WordPress theme with a countdown timer and other features you need to promote your event and its details. It comes integrated with Google Maps.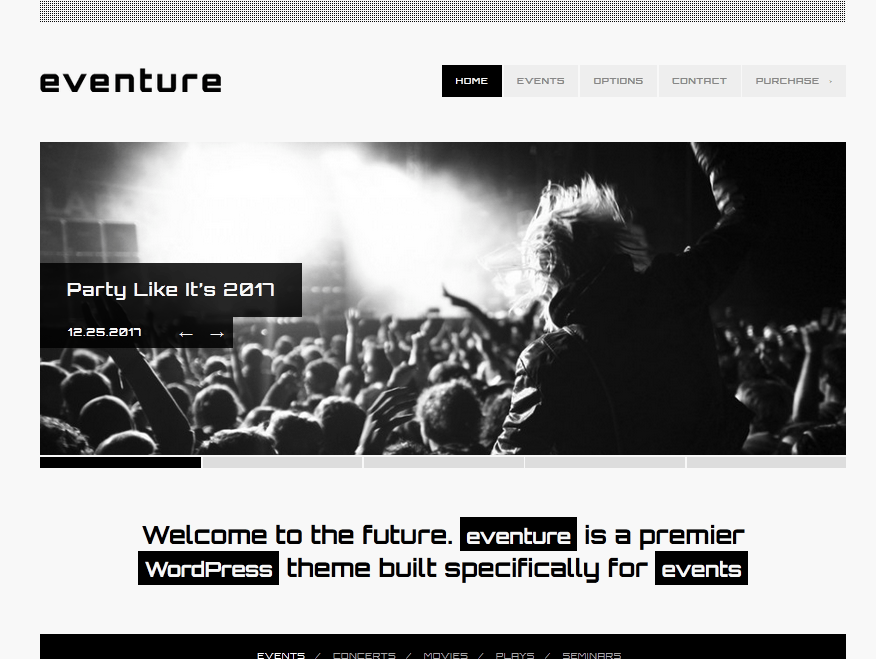 Eventure: another responsive event theme for this platform. It has a highly customizable homepage with layout control.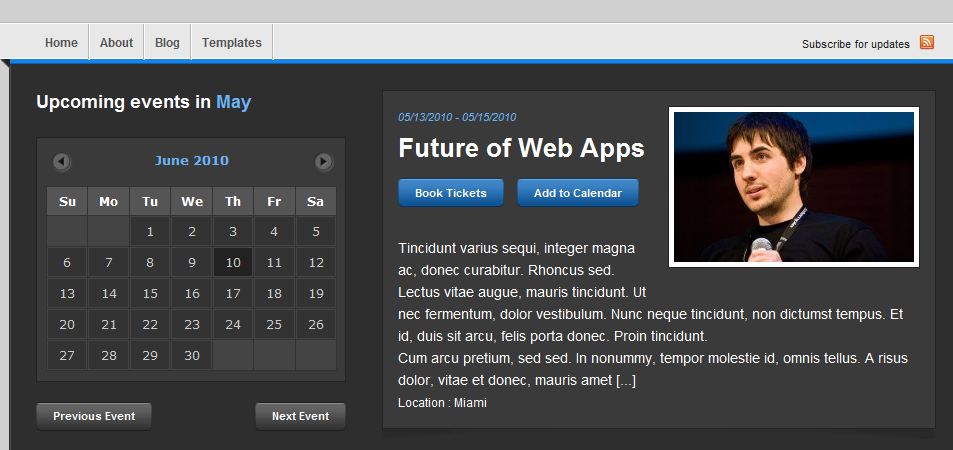 Diarise: this theme is powered by the WooFramework. It is developed for businesses interested in promoting their events online. It has a modular homepage with various custom widgets and 8 color schemes.
You will need more than a website for your conference to make it a success. The above themes save you some time, so you can focus on more important tasks.