The business of iPhone and Android app development is quite lucrative these days. There are many entrepreneurs who have made it big in this business. Having a decent app idea always helps. But you should also work hard to promote your product. One of the best ways to do that is by putting together a website for the apps you develop. These app themes for WordPress make the process easier: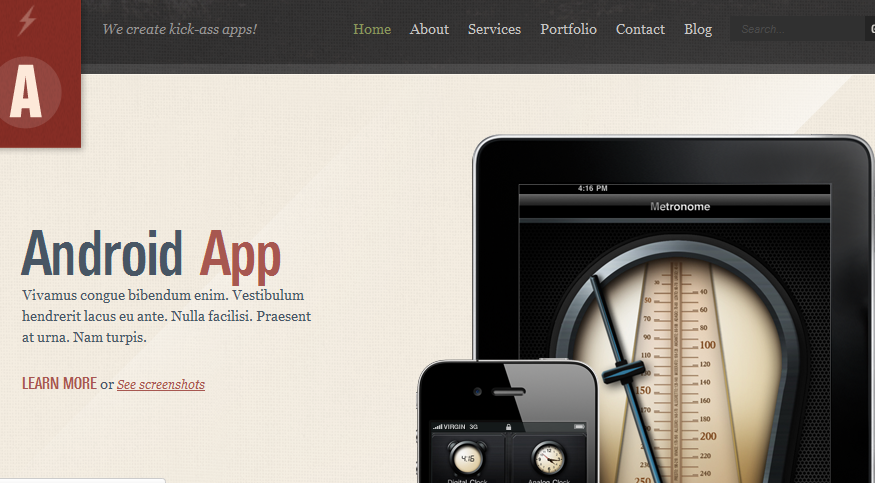 Rocksolid: a dynamic and elegant theme for iPhone and Android app businesses. It is highly configurable and has plenty of shortcodes.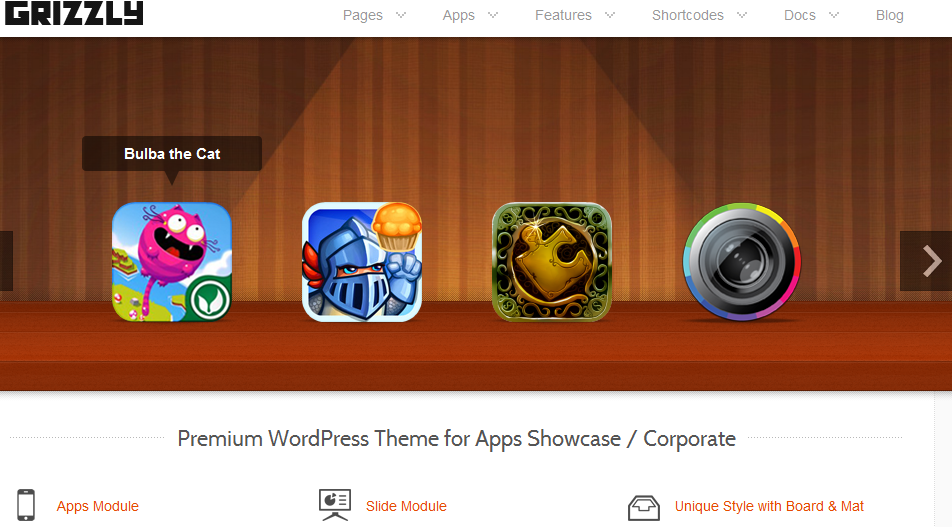 Grizzly: perfect for more established app businesses. It supports iPhone, iPad, and Android apps. It has plenty of icons and offers unlimited colors.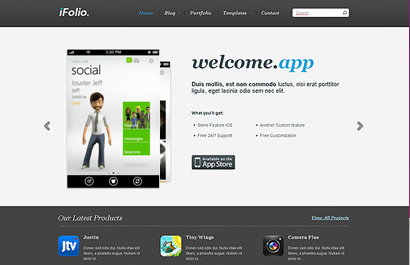 Ifolio: an elegant theme for your apps, projects, and other portfolio items. You get 11 custom widgets, 8 page templates, and 20 custom codes.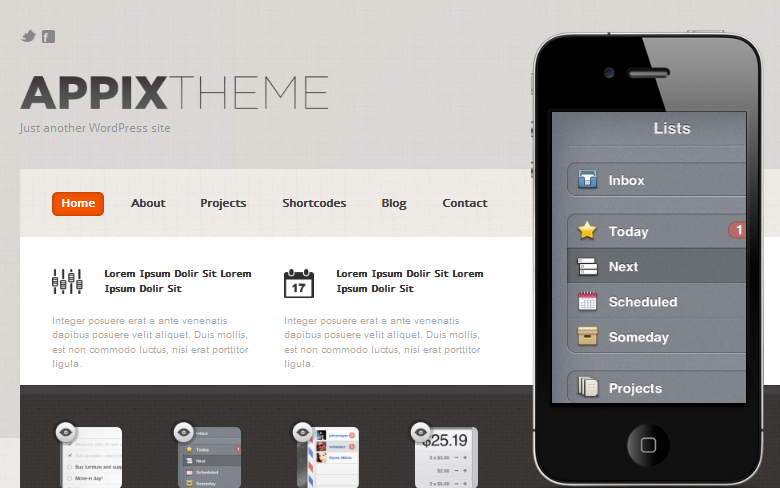 Appix: works for application design and development businesses. It offers shortcodes, testimonials sections, and image resizing.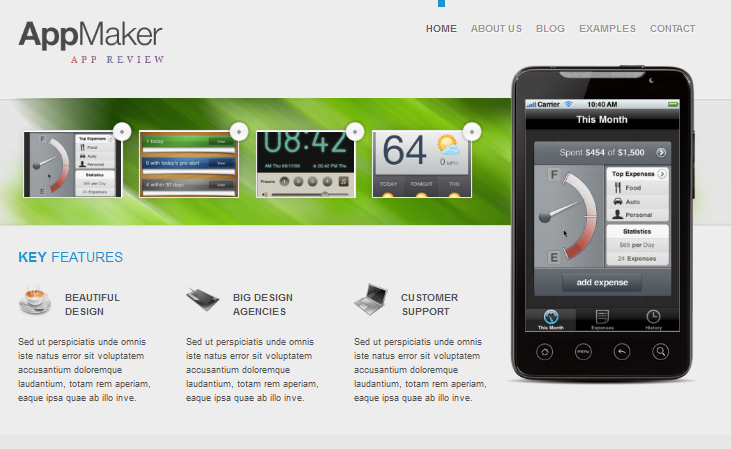 AppMaker: optimized for those of you who are planning to sell Android, iPhone, or Windows apps. It comes integrated with Google Maps.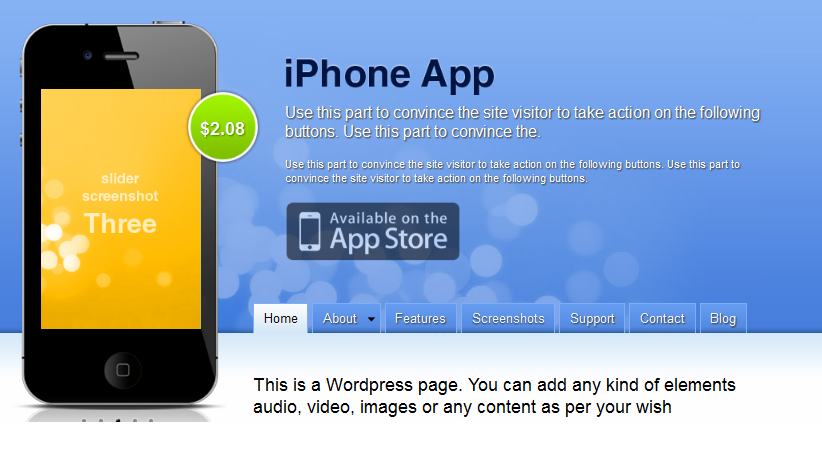 iPhone App: a powerful theme to put together a mini portal for your app with. Lets you decide what shows up in the iPhone screen on your homepage. Supports rotating testimonials.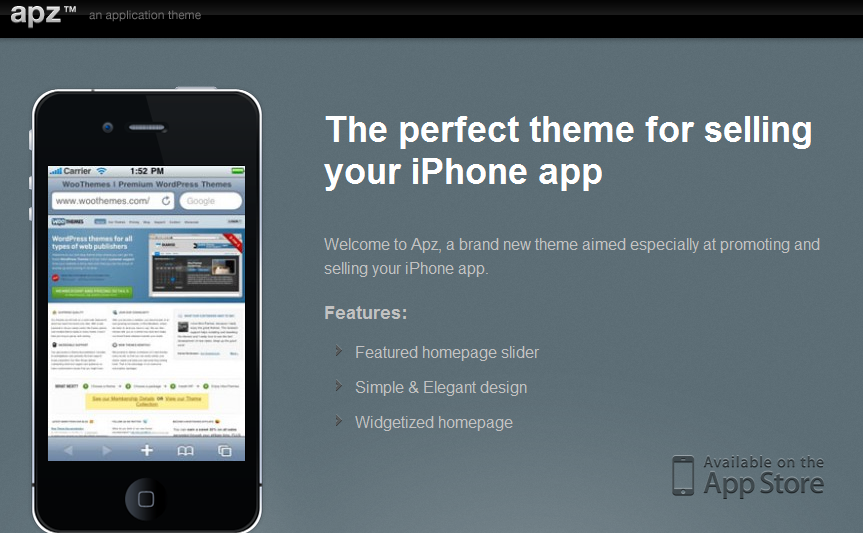 Apz for WordPress: has an easily customizable homepage with a featured slider section. It is app store friendly too.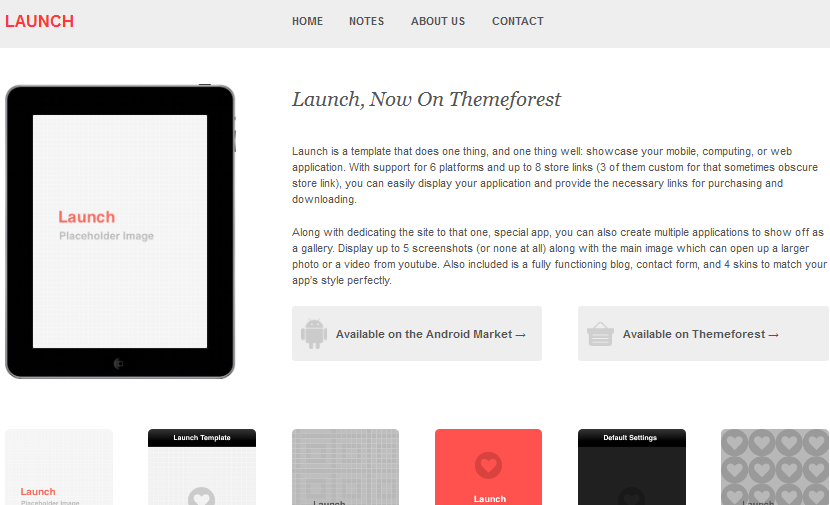 Launch for WordPress: you can use this for mobile, desktop, and web applications. It provides supports for 6 platforms. The app gallery feature is nice.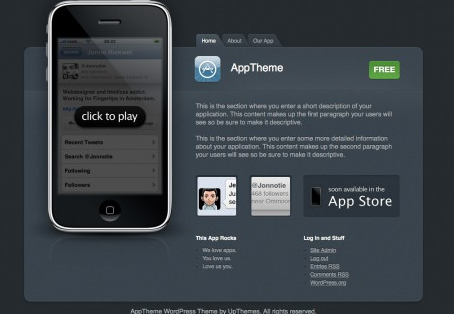 AppTheme: it gives you everything you need to promote your app like a pro. It displays your screenshots and video-casts. It is App Store friendly.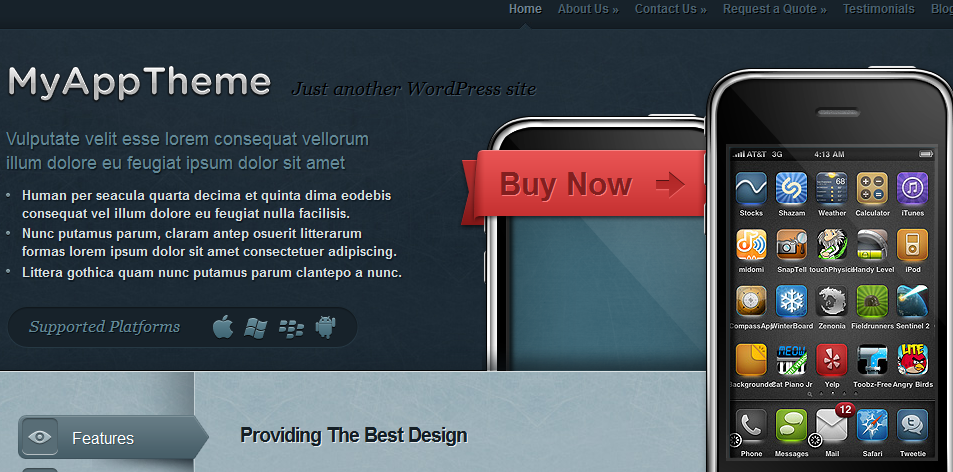 MyApp WordPress Theme: MyApp has four color schemes and supports a side-blog. The ePanel system makes customizing this theme super easy.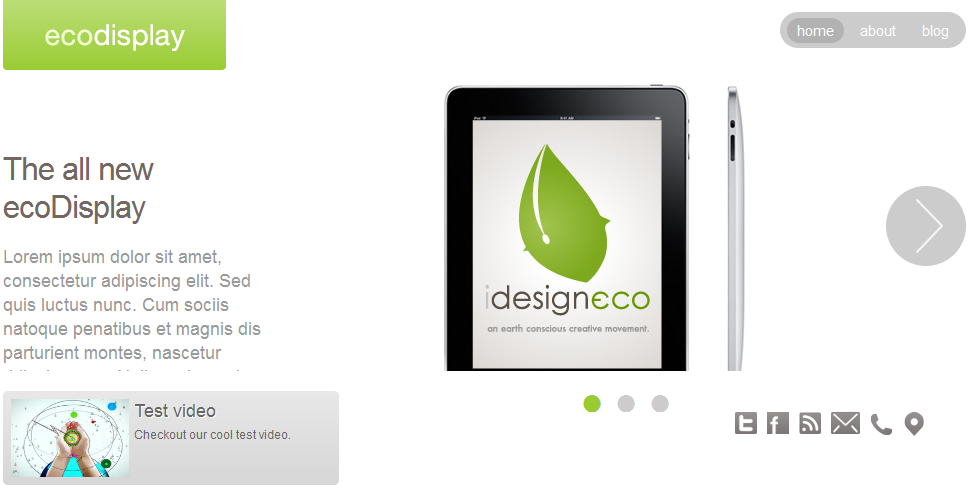 ecoDisplay: it has a full screen slider that works like a flip book on iPad. It is quite an attractive option for product promotion.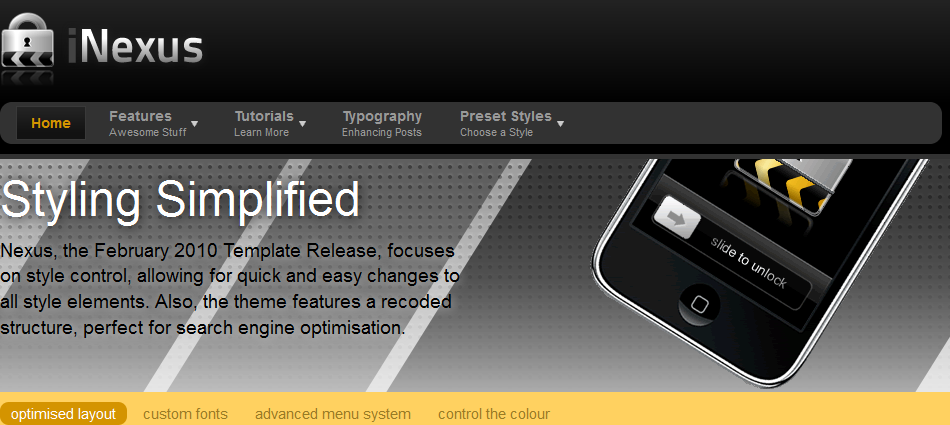 Nexus theme: a pretty sophisticated theme for portals and blogs. It is fully widgetized and highly customizable. You get 10 preset styles and 26 widget positions.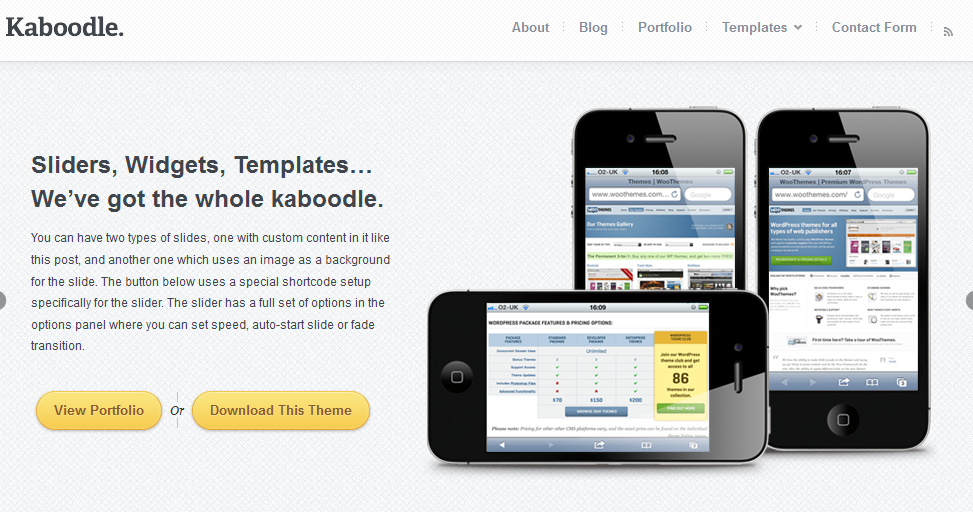 Kaboodle: a clean theme for businesses and startups. It has a featured slider section you can use to promote your best products. You get 9 alternative styles.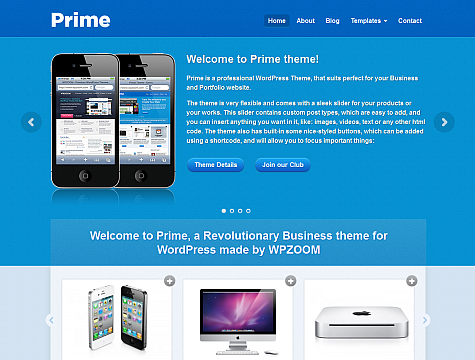 Prime Theme: this template suits businesses and portfolio sites. You get multiple layouts. The options page makes changing this theme easy.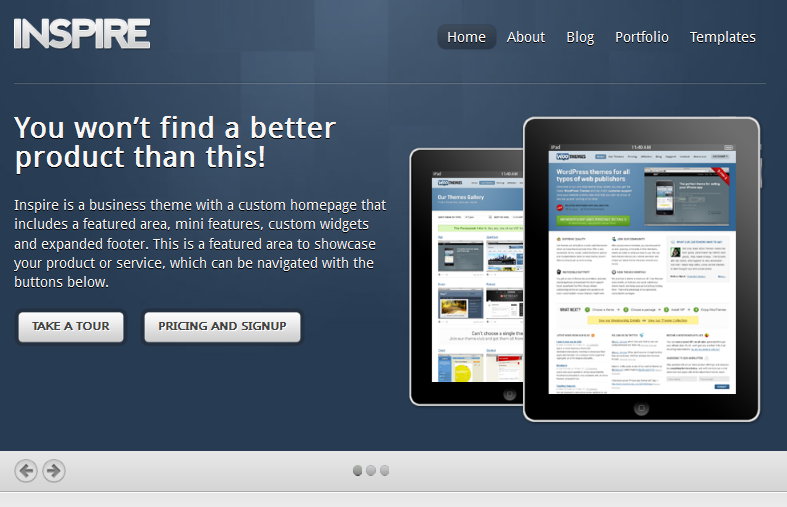 Inspire Theme: another elegant business template you can use to promote your apps and other types of products. You get 10 alternative background colors.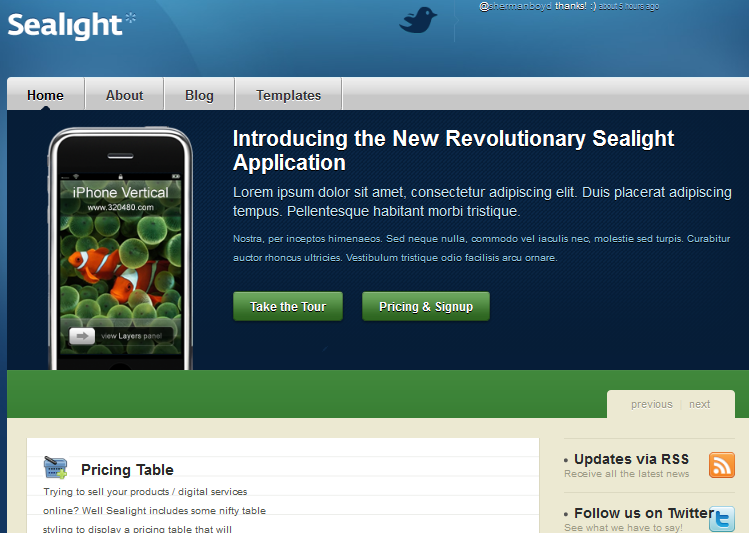 Sealight for WordPress: has a featured slider you can use to promote your latest work. It has multiple background colors and custom widgets.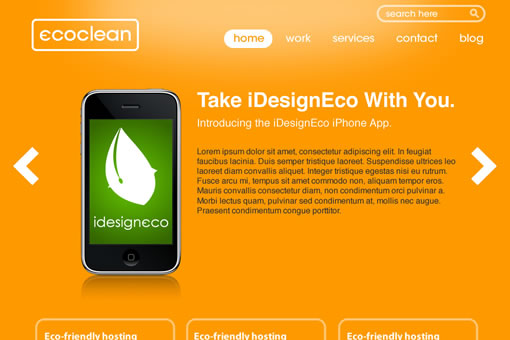 ecoClean: has a minimal design but is more than capable of handling your app content. It has 9 color schemes.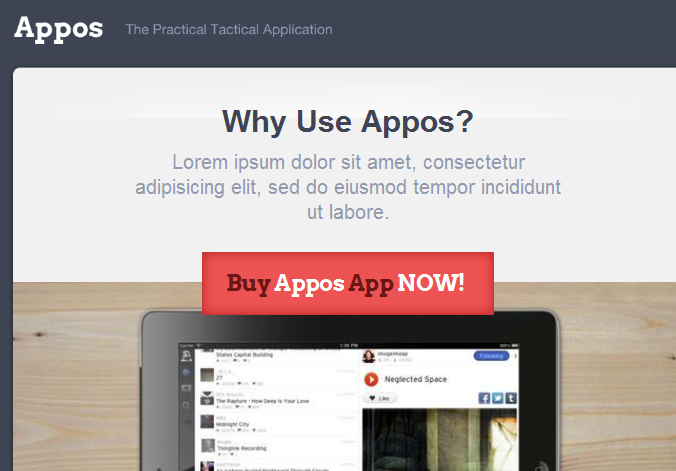 Appos: designed specifically for those who plan to sell digital goods online. It comes integrated with PayPal. You can use it for apps too.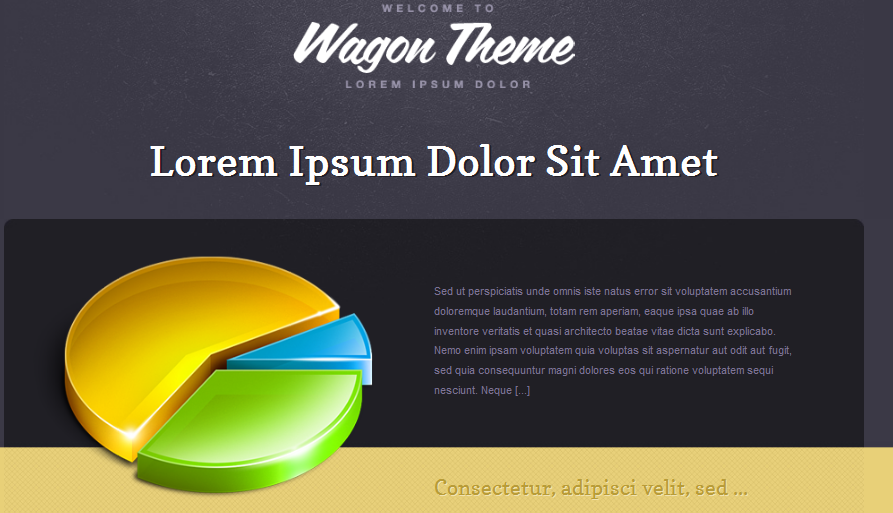 Wagon Theme: a theme for artists, designers, and anyone else with a portfolio. It offers custom theme administration.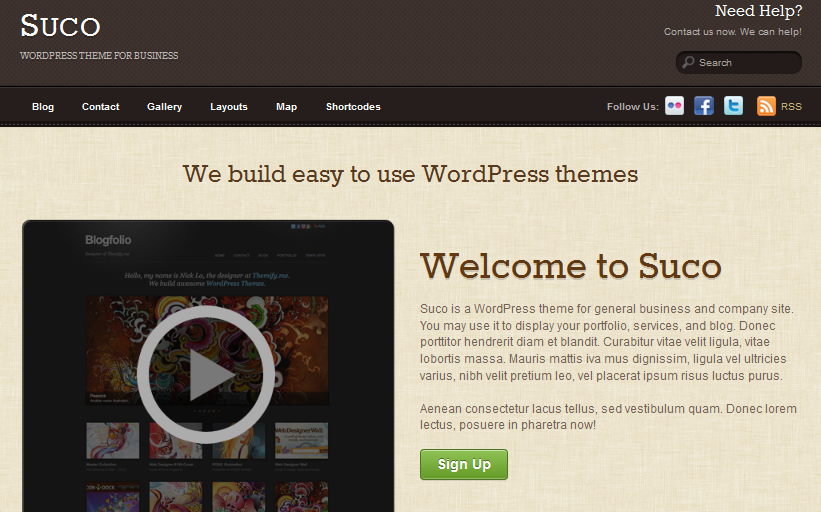 Suco for WP: Suco offers a customizable slider, highlighted services/products, call-to-action text, and a responsive layout. You get 9 theme skins.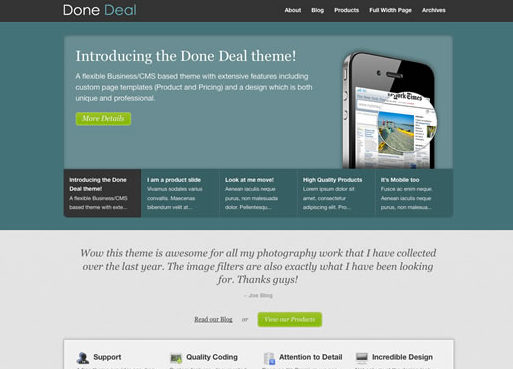 Done Deal: a standard business theme for this platform. You can use it for app or corporate sites.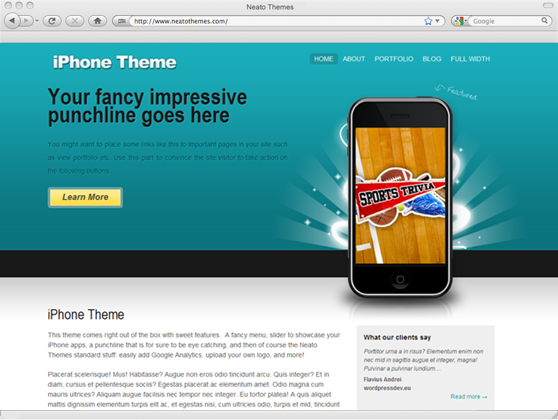 iPhone Theme: a search engine friendly theme that allows you to promote your latest app like a pro. It has a fancy menu too.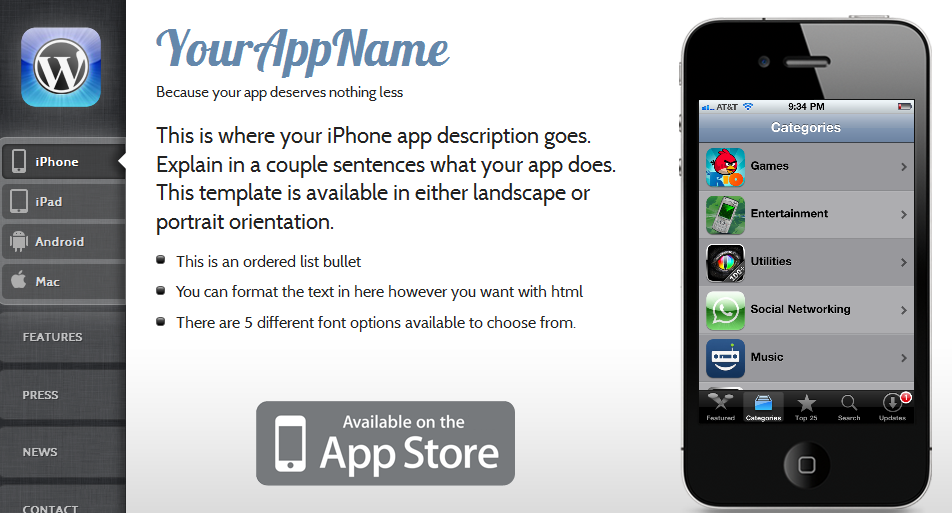 AppifyWP: a simple but elegant theme for app developers. This works well for Mac, iOS, Android, and other platforms. It has a responsive design which helps.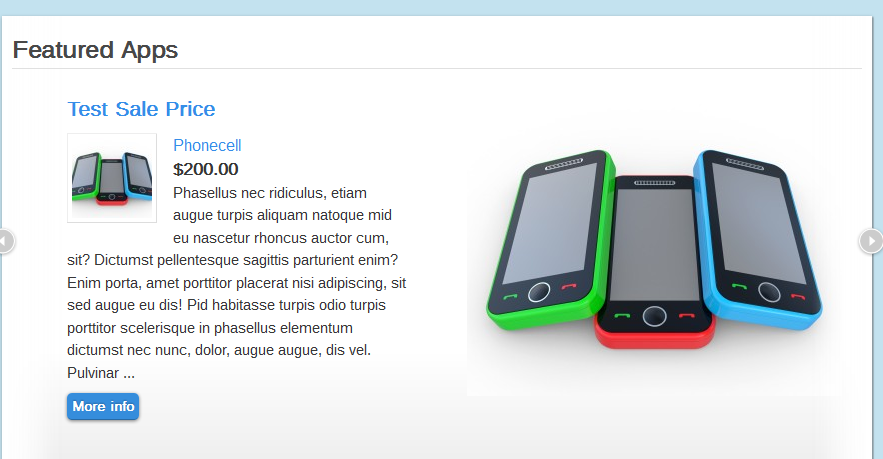 AppCloud: a responsive e-commerce theme designed for those of you who want to sell your apps directly. It offers a responsive design, Facebook integration, and multiple skins.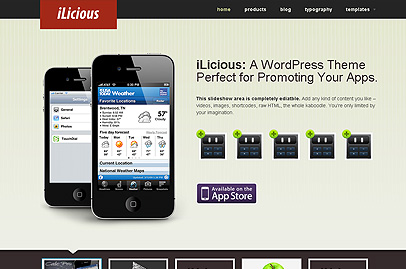 Ilicious: lets you promote a single or multiple apps on your website. It is easily customizable from its options panel. It has multiple page layouts and short-codes.
You are going to need more than a website to promote your apps properly. But thanks to the above themes, you can get started with the app promotion process faster.