Developing an iPhone or Android application is not a super easy job. You need to know coding and have a great idea to succeed. Once you are done with the coding part, you will have to promote your app online. Reaching out to app review sites is one way to do that. Creating your own professional portal for your app is also important. Epik for Genesis is an elegant WordPress theme that allows you to build a professional portal for your application fast.
Currently Trending Themes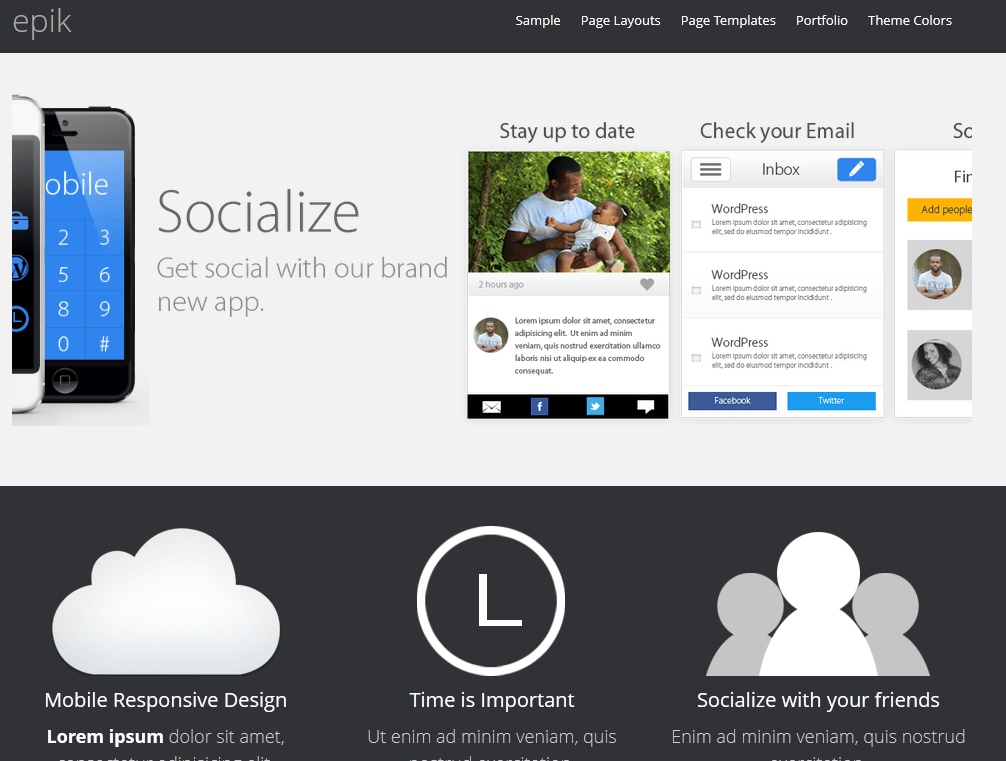 Epik is designed specifically for those of you who want to promote your apps and other products online. You can use it to create a portfolio for your business. The theme is powered by Genesis and responsive. It has 10 color styles as well. You get 6 layout options with custom header and background. The behavior of the theme can be customized using the Options Panel.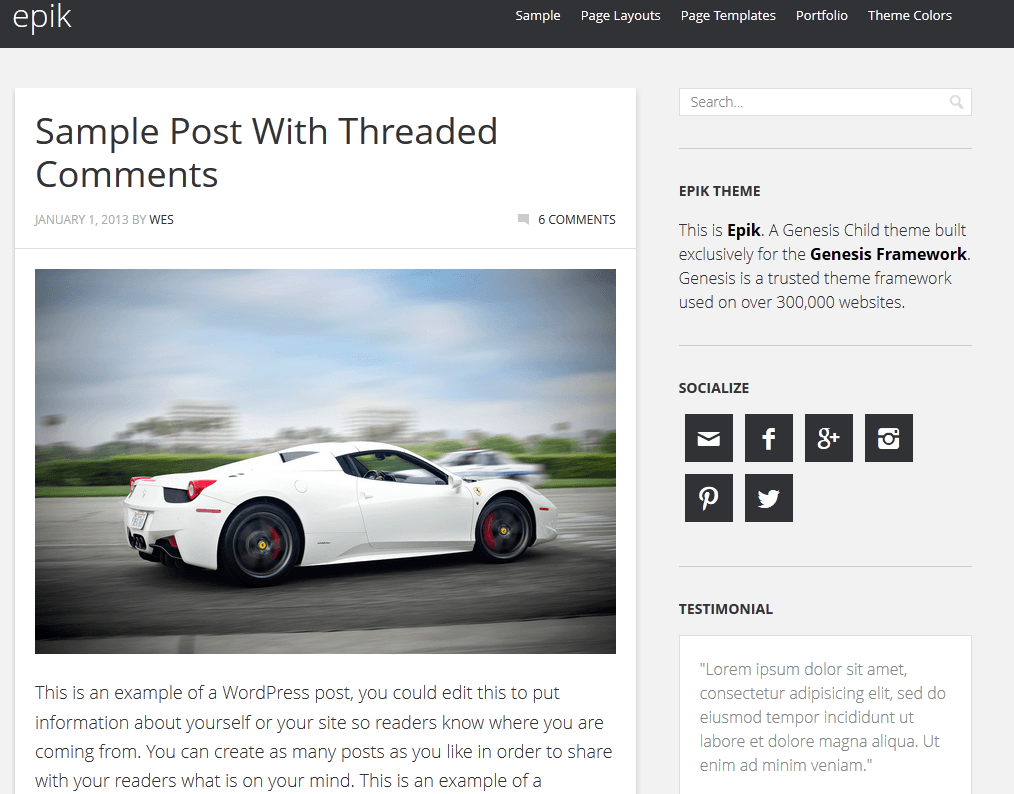 Epik for WordPress is not only elegant but easy to customize. I am a big fan of Genesis, so I am glad this theme is built upon that. This could prove useful for bloggers, app developers, and other professionals.