We love Genesis as it is quite an elegant framework and very easy to learn. Many top bloggers are using Genesis to power their websites. As we have shown here in the past, you can build e-commerce, real estate, portfolio, one-page, and all kinds of other websites with genesis. Rachel happens to be a Genesis child theme for resume sites.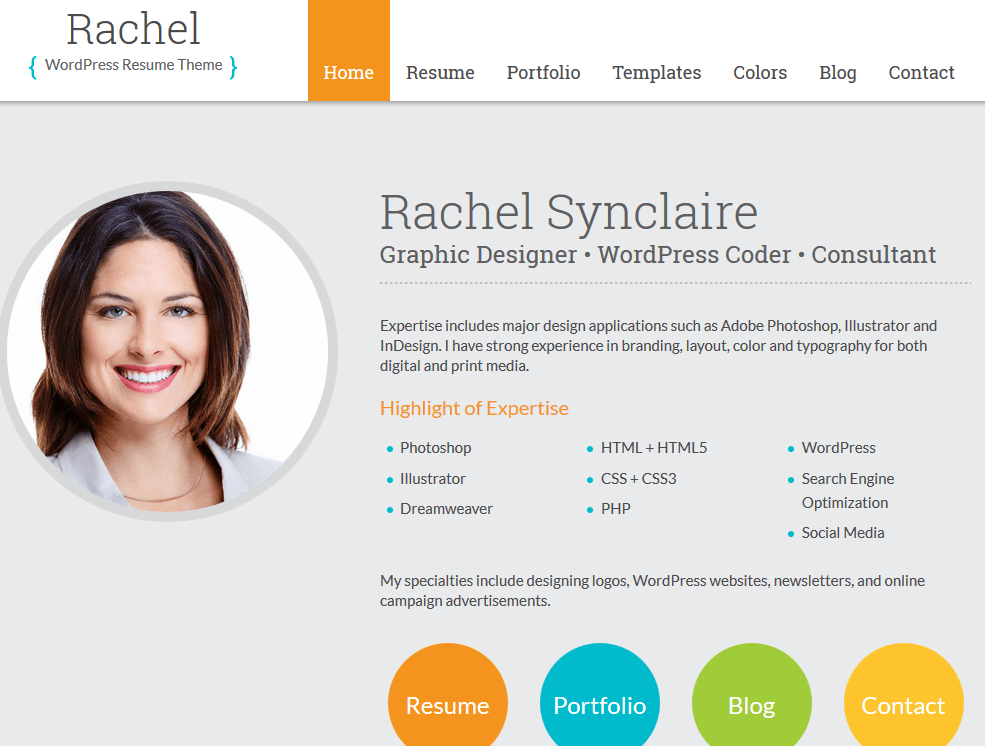 Rachel is a professional theme for personal branding and folks who just want to promote their skills online. It has a very clean and fast design. If you know your way around Genesis, you are going to have a much easier time customizing the theme, but that won't take you a long time either way. The theme has 4 color options, multiple page layouts, HTML5 markup, and a responsive design. It is also social media friendly and has call to action widgets.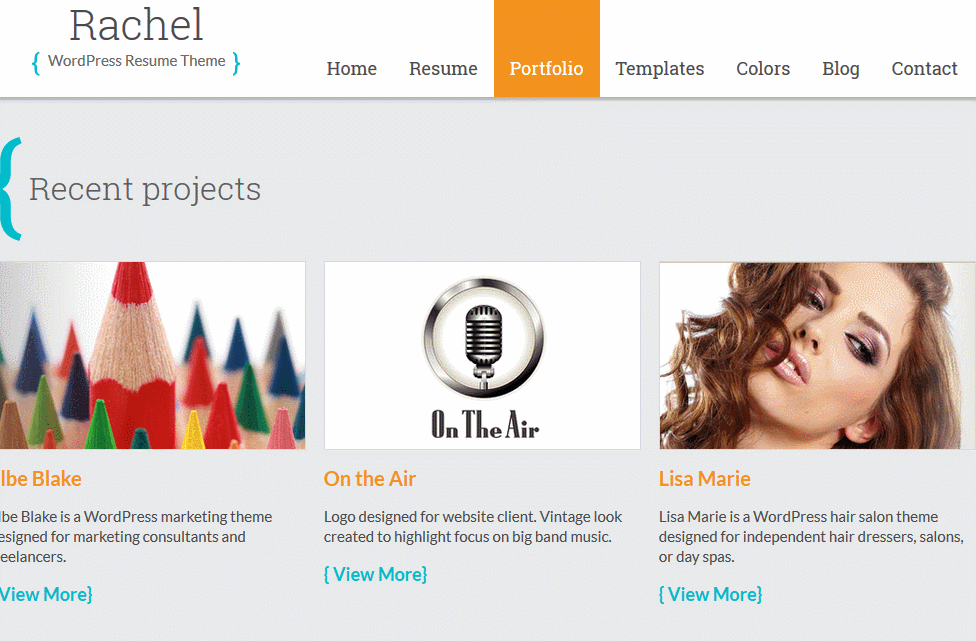 Rachel lets you promote your past work, share your areas of expertise, and even maintain a side-blog. It has almost everything one would need to promote past experiences, projects, and accomplishments. You just have to bring a copy of Genesis to get started. This is a premium theme.