Plugin Lists
3 AdSense Invalid Click Protectors for WordPress
Plenty of publishers rely on ads to fund their operation. Click fraud remains a big issue for advertisers though. Many advertising networks put the onus on publishers to ensure their clicks are valid. These 3 invalid click protectors for WordPress can help protect your advertising accounts:
How to protect your AdSense account from invalid clicks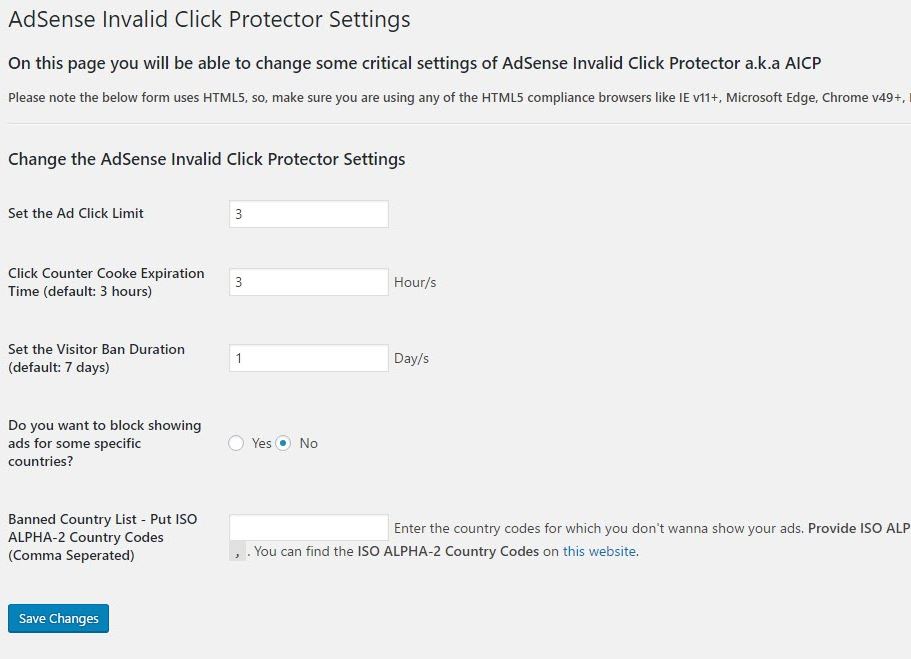 Ad Invalid Click Protector: this AdSense invalid click protector can prevent click bombing and other common issues. It lets you set max ad click limit and block visitors if they exceed it. You can also search the banned IP list conveniently.
WP AdSense Guard Plugin: this AdSense plugin detects and blocks click bombing. It checks your posts for unacceptable content. It can also deal with people who use ad blockers on your site.
Ads Invalid Click Protection: another plugin that protects your AdSense account by hiding ads for a period of time after too many clicks.
Have you found better AdSense Invalid Click protectors? Please share them here.