Plugin Lists
Add Facebook-style Reaction Buttons to WordPress: 5 Plugins
Those of you who use Facebook on a daily basis are familiar with reaction buttons. By adding those to your own website, you will have an easier time figuring out the reaction of your audience to your posts. Here are 5 plugins that let you add reaction buttons to your site:
Currently Trending Themes
React & Share: customizable reaction buttons for your website. It works with Google Analytics.
Activity Reactions For Buddypress: adds 7 buttons to your site covering 7 different emotions (Like, Love, Thankful, Haha, Wow, Sad and Angry). It works with BuddyPress' notification system.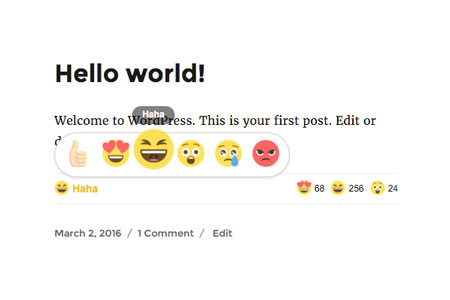 DW Reactions: lets you display reactions buttons and count above or below your post. Comes with a simple short-code and PHP function.
Post And Page Reactions: adds reaction buttons to your pages and posts. It shows the last 10 users who have reacted to any given post on hover. The plugin works in multisite WP networks.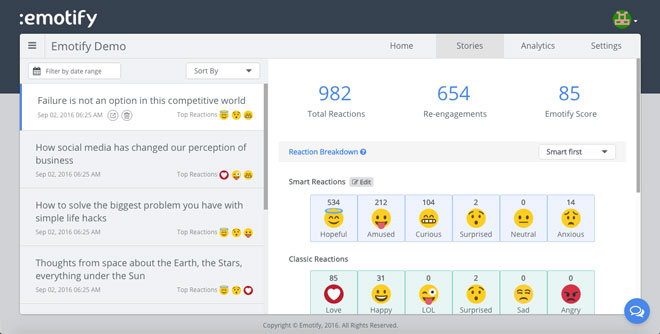 Emotify: comes with a simple widget to capture on-page reactions. It also recommends stories based on your users' mood.
Have you found cooler reactions buttons for WordPress? Please share them here.