WooCommerce easily lets you sell your own physical and digital products. You can also use it to list affiliate products to earn extra money. Listing your products on eBay is not a bad idea either. Here are 4 eBay plugins for WooCommerce that let you take your store to the next level:
WP-Lister for eBay: connects your WooCommerce shop to your eBay store, so you can listen your products in just a few clicks. It supports product variations and has an advanced template editor with HTML/CSS syntax highlighting.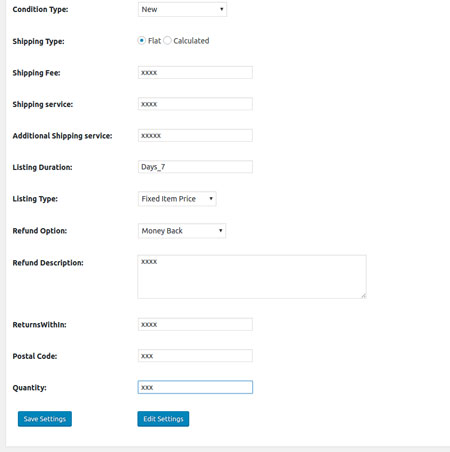 ExportFeed: this WooCommerce eBay plugin lets you sync your products to eBay. It can connect and work with multiple eBay stores. It creates optimized feeds for eBay and has flexible product category mapping.
eBay Dropship for WooCommerce: lets you import affiliate eBay products into your WooCommerce store.  You can search products by seller ID. Supports product variations. You can also filter eBay content.
WooCommerce eBay Affiliate: a WZone add-on that lets you earn eBay commission on your WooCommerce store. You can search products on eBay and import them by keyword or CSV. The plugin uses remote images from eBay.
Have you found better WooCommerce eBay plugins? Please share them here.