Everyone who runs an online store knows the importance of offering attractive discounts to attract new customers and encourage existing ones to come back for more business. There are already plenty of simple plugins that let WooCommerce users offer coupons to their visitors. Thanks to these WooCommerce discount plugins, you can take your site to the next level: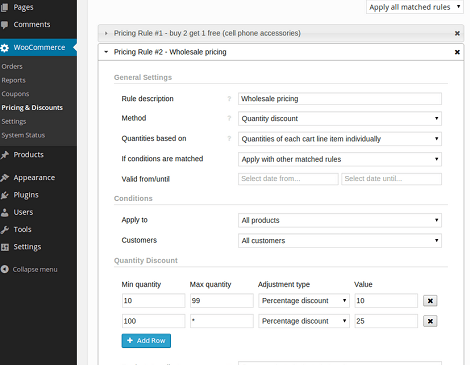 WooCommerce Dynamic Pricing & Discounts Plugin: this dynamic discounts plugin lets you apply dynamic pricing adjustments and conditional discounts to make your store stand out. It supports tiered and bulk pricing. You can also apply a discount to a group of products.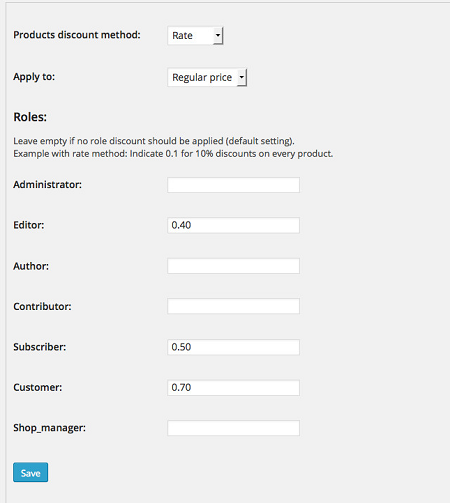 WooCommerce Role Pricing: lets you set discounts by role. You can set discount rate and amount in the back-end. The pro version lets you get more creative with your conditions.
Product Combo with Discount Boost Sale WooCommerce: a handy plugin for discounts and cross selling. It has 3 styles, sales timer, and fixed/% discount option.  You can use this to show frequently bought together products to your customers.
Scratch Coupon Card: gamifies discounts with scratch cards. You can change text, cookie time, CSS, codes, and other settings in the back-end.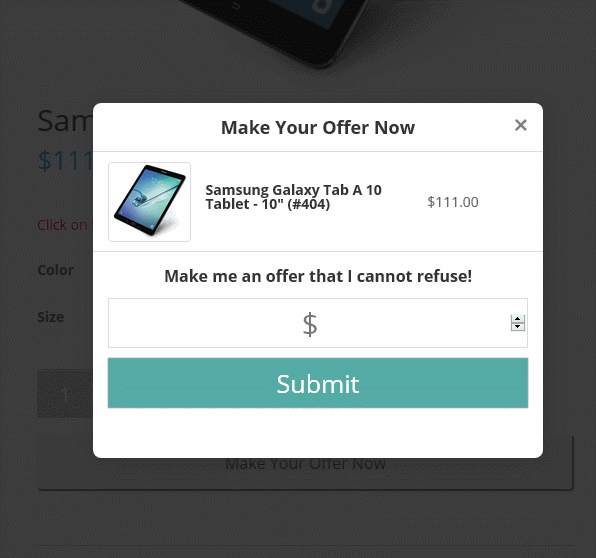 Bargain Bot: a bargaining chatbot for WooCommerce that lets your customers make an offer on your products. Of course you get to set a minimum price to avoid losing your shirt.
SUMO WooCommerce Dynamic Pricing Discounts: a versatile script that lets you apply discounts based on cart total, product, user role, membership, rewards points, and other factors. It lets you create unlimited discount rules and set a time limit for them.
Social Share Discounts: a handy WooCommerce discount plugin that rewards your visitors for bringing more traffic to your website through top social networking websites.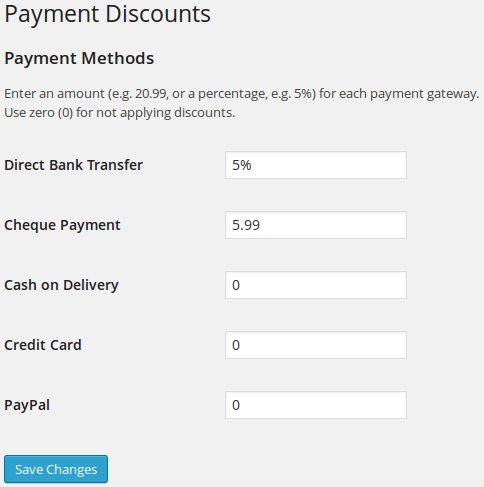 Discounts Per Payment Method: lets you apply discounts per payment method to encourage your customers to use your preferred payment gateway.
WooCommerce Points & Rewards: rewards your customers for their purchases and actions with points.  You can award points for signing up, writing a product review, and other activities.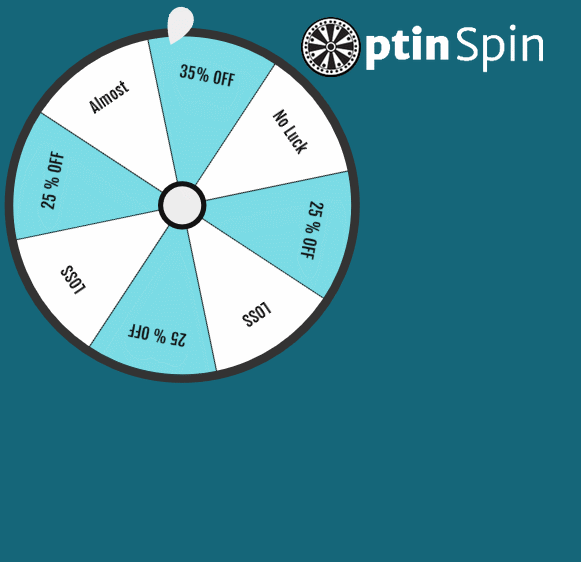 Prize Wheels for WooCommerce: these plugins enable you to offer your customers a coupon through an interactive wheel of fortune game. They also help you grow your own list.
WPC Frequently Bought Together for WooCommerce: another cross-selling WooCommerce plugin designed to improve your sales by making relevant suggestions to your customers. You can offer a discount by % or a fixed amount. You can set the min/max quantity for your deals.
Daily Deals Plugins: these plugins let you offer daily deals to your customers to keep your site interesting for existing and new visitors every day.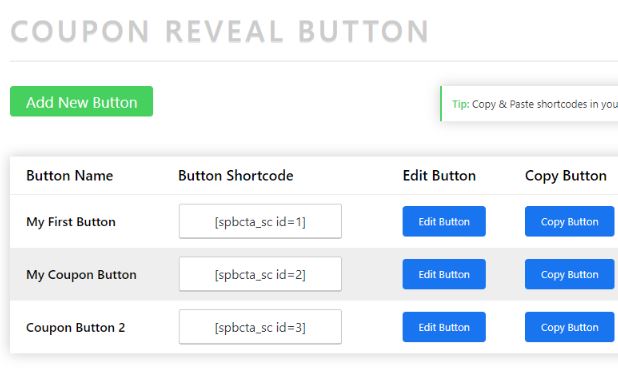 Coupon Reveal Button: hides your coupon codes and only reveals them after users click on them. This way you can make sure your tagged URLs are used to redeem the coupons.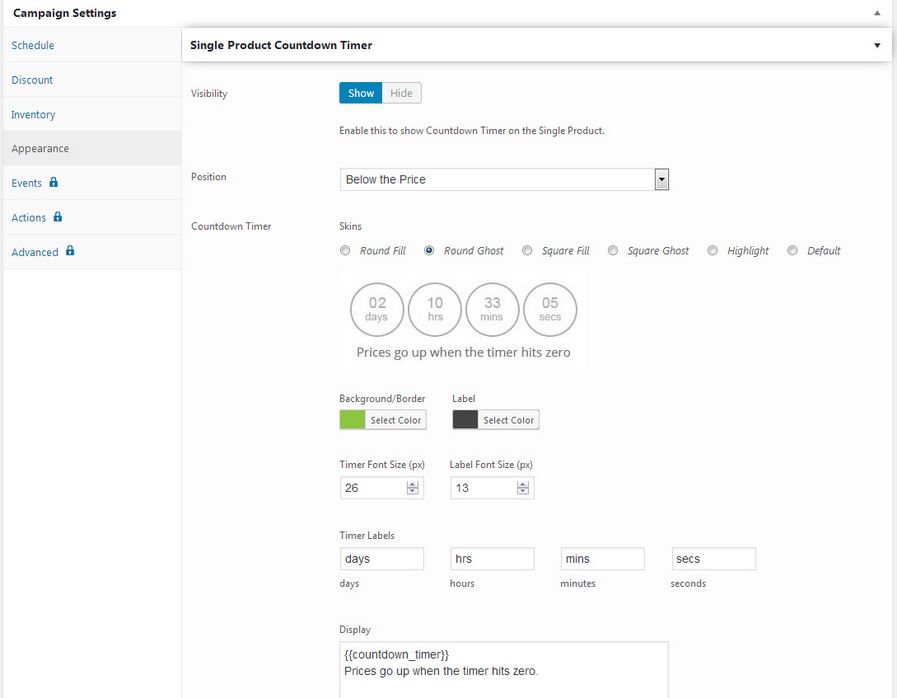 Finale: a sales countdown timer and discount plugin that creates a sense of urgency and scarcity to increase your sales. It is useful for flash sales, seasonal promotions, and daily deals.
Discount Rules for WooCommerce: lets you create dynamic pricing schemes and bulk/% discounts. You can offer discounts based on category, attribute, customer, and user role in the pro version. Supports BOGO deals too. You can make adjustments based on time/date, quantity, shipping address, and other factors.
Price Based on Country: useful for international stores. It lets you sell the same product in multiple currencies. Prices can be set manually or calculated based on exchange rate. The pro version has auto updating exchange rate, bulk editor, and support for manual editors.
WooCommerce Signup Discount: this WooCommerce discount plugin lets you  offer a discount to new users. It restricts the use of issued coupons only to registered emails. You can set minimum and maximum purchase limit for each coupon.
Have you found better WooCommerce discount plugins? Please share them here.