Running an e-commerce site is not an easy task. It is true that WooCommerce makes it so easy to create and manage an online store. But you will still need great products and a solid strategy to attract more visitors. Offering support for more payment methods on your site is certainly a good idea. But what if you want to encourage your visitors to use a certain payment method over the others? The WooCommerce Discounts Per Payment Method plugin has you covered.
Currently trending WordPress plugins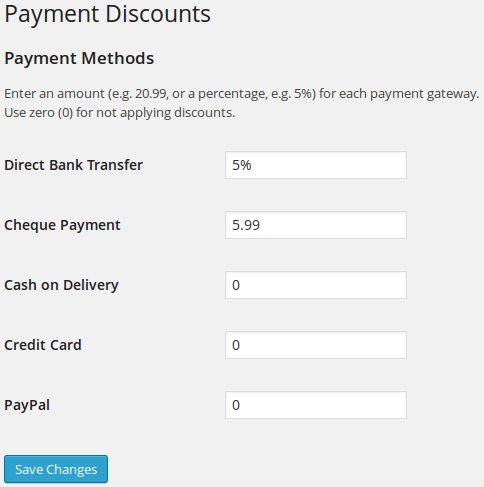 This is a simple script that lets you reward your visitors for using certain payment gateways. For instance, you can offer a discount to customers who pay via PayPal or a check. The choice is up to you. Simply enter "0" next to each payment method when you don't want to apply any discounts. Your customers will see how much they save before placing their order. This is a free plugin.