Plugin Lists
7 WordPress Plugins for Country Specific Restrictions
Many of us show all the same widgets, posts, ads, and other content to all our visitors. In certain cases, you may want to apply content restrictions based on visitor location and other factors. These 7 country-based content plugins for WordPress can help:
WP Country Specific Content: a simple plugin for showing different content based on visitor country.
Country Specific Menu Items: this plugin lets you show or hide menu items based on the location of each visitor. It can use MaxMind Geolite data to determine users' locations from their IPv4 or IPv6 Addresses.
WP GeoIP Country Redirect: goes beyond simple redirect managers to take into account the location of your visitors. You can use it to mass redirect traffic from certain countries away from your site.
WooCommerce Country Catalogs: this WooCommerce extension lets you add product rules based on country to your store. For instance, you can use it to offer different prices in different countries.
Country Caching For WP Super Cache: makes it possible for WP Super Cache to display the correct content based on a visitor's country.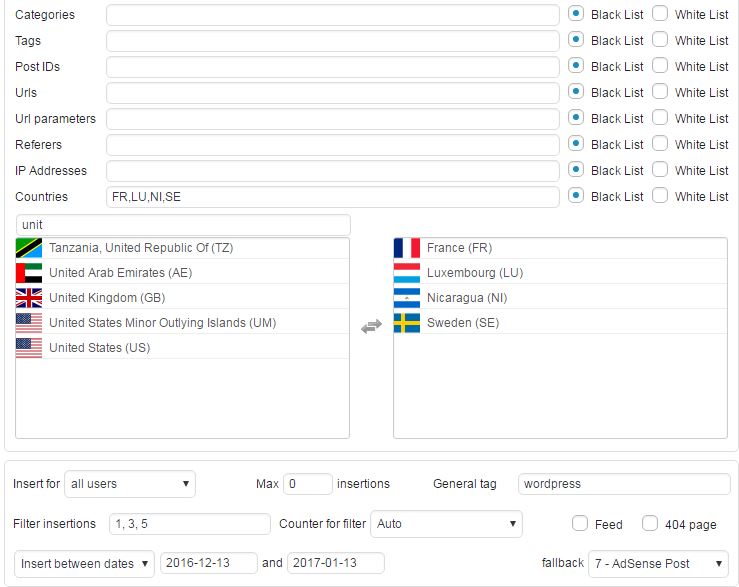 Ad Inserter: a versatile ad management plugin for AdSense and other networks. The pro version has geolocation option based on Webnet77 or MaxMind databases. It has country to city level geo-targeting, A/B testing, frequency capping, lazy loading, and click fraud protection.
Country & Mobile Redirect: helps you redirect or block visitors based on location, language, IP, device, and other rules. Works with some of the based caching plugins around. It has a convenient bulk redirect plugin.
Have you found better country-based conditional logic WordPress plugins? Please share them here.