WordPress has a great community all around it. There are thousands of developers who write code for WordPress, and many of them share their plugins with the world for free. Of course, not everything can be free, and there is a place for premium plugins as well. You can always find cool plugins through Google search. That's a good place to start, but you should not miss WP Plugins when you are searching for new plugins to install on your blog. WP Plugins is a WordPress app store that gives you access to small and not-so-small developers that specialize in developing premium plugins.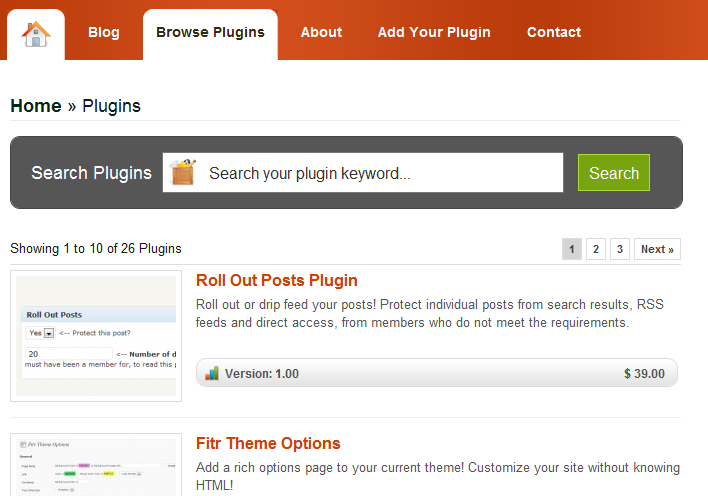 WP Plugins is a store that comes handy for both developers and publishers. Small developers can easily submit their plugins to the store and start accumulating cash from their work. As a developer, you will have work a bit to develop the perfect page for your plugin. You want to include screen-shots, add proper description, and promptly answer your prospects' questions when they contact you. You don't have to have the best plugin to start selling using this service. I have seen plugins being sold for as low as $3. But you do want to pay attention to your code and the quality of your work.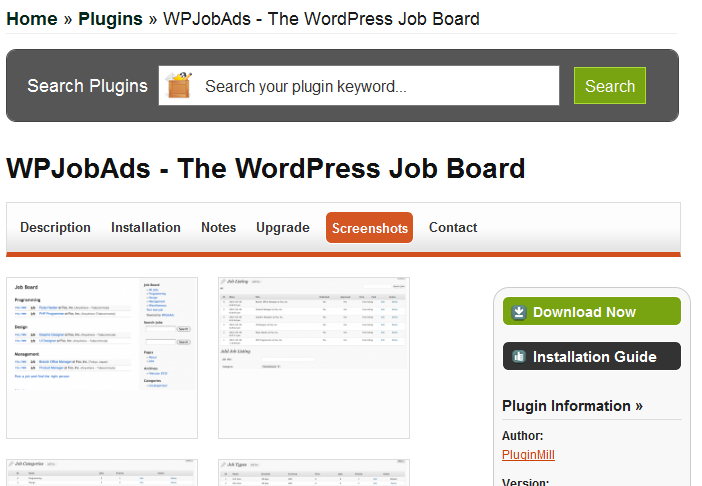 WP Plugins runs you through a few steps before your can upload your plugin. They also keep 10% of everything you make. But that's not too much if you think about it. Considering the targeted audience for the store and how they manage your listing, it may be worth it for your business.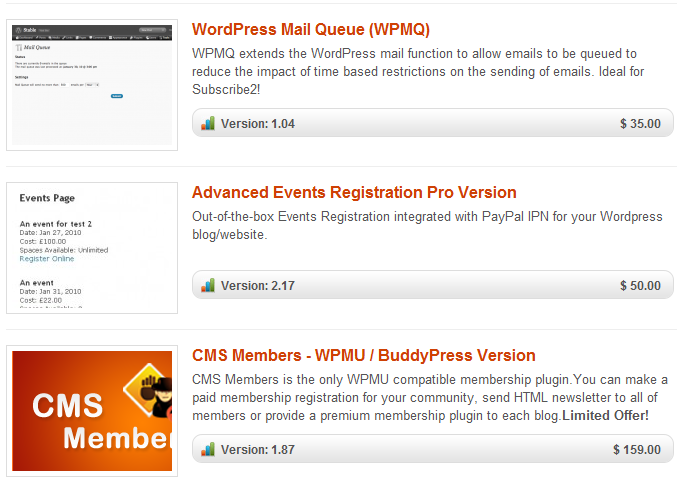 WP Plugins may be a young project at this point, but it does have a few super plugins that you can take advantage of to take your website to the next level. Whether you are interested in adding an event registration service to your website or want to create a job listing site with a plugin, WP Plugins Store has something for you. Overall, a great place to find some powerful plugins.