Free Plug-ins
Export Your WordPress Posts with Bookmark Export Plugin
So you want to upload your blog posts to some of those popular social bookmarking services? Many of those sites give you the ability to import your favorite pages without having to enter each entry by hand. That means you can do the same with your blog posts. Don't get me wrong. I am not a big fan of submitting my very own posts to sites such as Delicious. I'd rather have others do it if they list my posts. But it never hurts to submit some of your top posts at first to get your feet wet. Thanks to Bookmark Export Plugin, you can export all your posts (or a selection of them) with a click of a button.
Currently trending WordPress plugins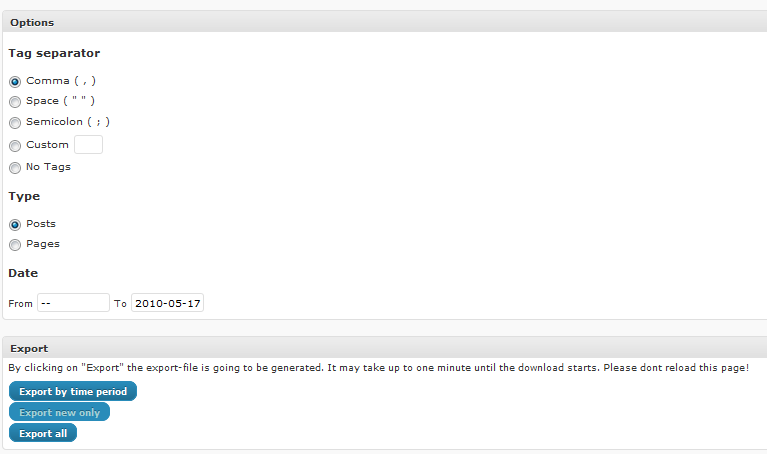 Not all social bookmarking sites are created equal. They all don't accept the same kinds of files. With this plugin, you can choose from various separators available. So you should be able to get the right type of file for your bookmarking service. You also have the option to choose a date range for your posts and even include pages in your exported file.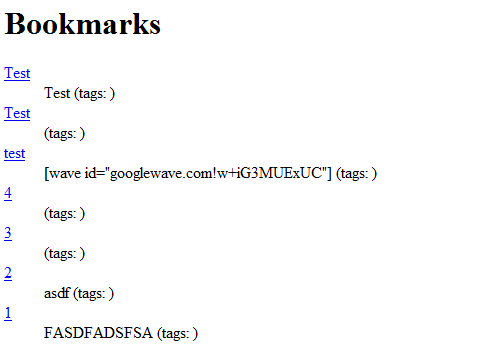 As you can see in the above screen-shot, your file is going to include your titles, descriptions, and links. The plugin is quite very easy to use. I would love to see more export functions. For instance, it would be nice to have the option to export by category, tags, and other factors. Nevertheless, the plugin is free and does not require you to have any PHP or programming knowledge. It can certainly save you time when submitting your pages to top social bookmarking  services.