Google Analytics shouldn't need any introduction. Plenty of new and experienced webmasters rely on it to monitor their traffic and identify top performing or problematic pages. Thanks to these 15 Google Analytics WP Plugins, you can get even more out of this tool:
Local Google Analytics for WordPress: this plugin caches Google Analytics scripts to speed up your website. It reduces external requests to remote servers by downloading and updating the analytics script on a daily basis.
Actionable Google Analytics for WooCommerce: an advanced Google Analytics plugin that provides you with enhanced e-commerce reports. It also supports Google Ads and Facebook Pixel tracking.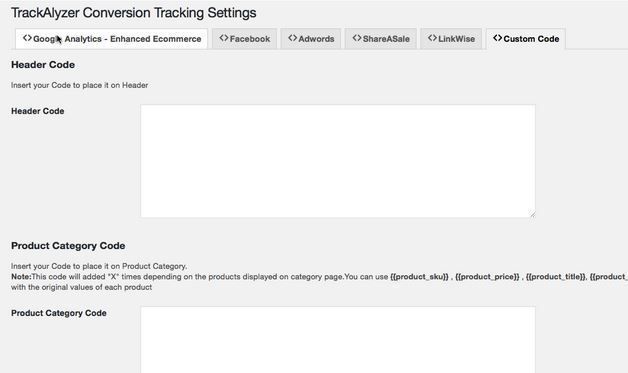 TrackAlyzer: a Google Analytics Enhanced E-Commerce plugin that also supports adding your custom conversion tracking code. It is also ready for AdWords and Facebook conversion tracking.
Google Analytics Dashboard by MonsterInsights: integrates Google Analytics into your site and lets you integrate advanced tracking features with just a few clicks. It puts actionable reports right where you can reach them fast.
Google Analytics Top Content Widget: a popular posts widget plugin that uses Google Analytics data. It uses caching to make sure you don't update too often. It has plenty of optional parameters to show pageviews and other relevant info.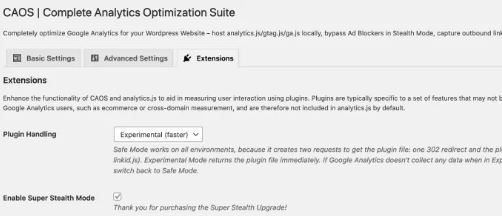 CAOS: lets you host analytics.js/gtag.js/ga.js locally and keep them up to date using the WordPress Cron. It has a stealth mode to bypass ad blockers.
Enhanced Ecommerce Google Analytics Plugin for WooCommerce: it tracks everything happening in your store from the homepage to product pages, cart, and thank you page. It can track shopping cart abandonment rate, view to cart ratio for products, and other important metrics.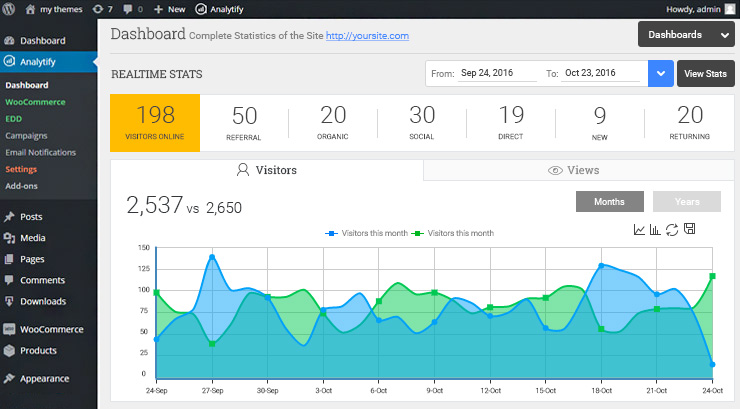 Google Analytics Dashboard for WordPress by Analytify: another plugin that helps you make better sense of your Analytics data. You will be able to monitor bounce rate on top pages, top referrers, social media stats, and mobile device usage. It also has add-ons for WooCommerce & Easy Digital Downloads.
Better Google Analytics: another Google Analytics WP plugin that lets you add the proper code to your site fast. It provides you with reports, charts, heatmaps, and other tools to analyze your data. It is also useful for A/B testing.
WP Google Analytics Events: an event tracking WordPress plugin for Google Analytics. It can fire events when someone interacts and views elements on your site. It is capable of tracking self-hosted audio and video but also supports YouTube and Vimeo.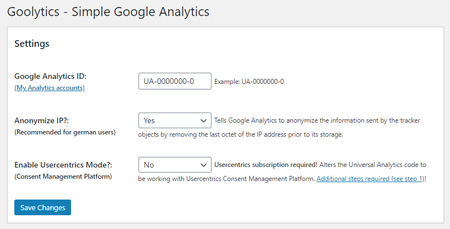 Goolytics: a lightweight Google Analytics plugin that allows for IP anonymization.
Google Analytics by Users and Roles: this Google Analytics WP plugin lets you exclude traffic generated by users or those with specific roles.
Woody Ad Snippets: a handy plugin that lets you add ad or tracking codes to various parts of your site. You can insert PHP code snippets, Facebook Pixels, Google Analytics tracking code, and AdSense to your pages. It also lets you show or hide code snippets based on conditional logic.
Reduce Bounce Rate: a handy plugin that provides you with time on site and bounce rate data, so you can make better decisions with your content. You can change events, max tracking time, and other settings in the back-end.
AddFunc Head & Footer Code: another plugin that lets you add code to the header and footer of individual posts or every post.
Have you found better Google Analytics WordPress plugins? Please share them here.