Blackjack is one of the most popular card games around.  Also known as twenty one, it pits players against a dealer, challenging them to win by getting 21 points on their two cards without a dealer blackjack or by reaching a final score higher than the dealer without exceeding 21. Plenty of people enjoy playing these types of games online. Thanks to these 2 Blackjack plugins, you can integrate this game into your site: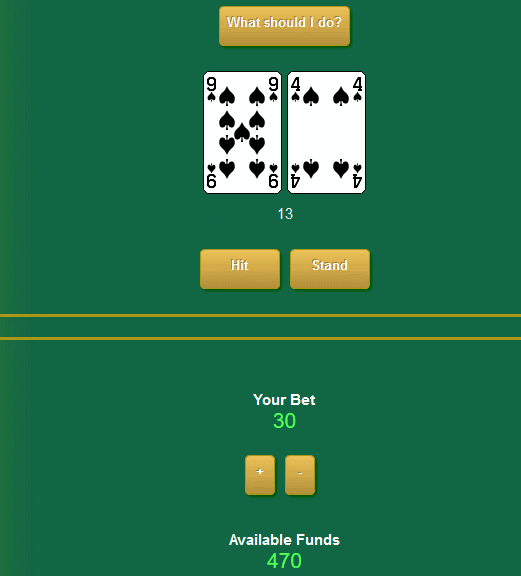 Blackjack: adds a HTML5/jQuery based Blackjack game to your site. Simply insert the shortcode on any page, and the rest is easy. The pro version has more colors, better bets, strategy hints, and other convenient features.
Black Jack Strategy Guide: a handy plugin that helps you become a better Blackjack player. It suggests what to play based on the cards selected.
Stay tuned as we will cover more Blackjack WordPress plugins here in the future.