WordPress is a pretty secure platform that is updated regularly. The themes and plugins you install may not be though. It is important for all WP webmasters to keep their scripts up to date. Keeping up with all the security vulnerabilities can be a hassle. These 4 WordPress plugins let you find and apply security patches: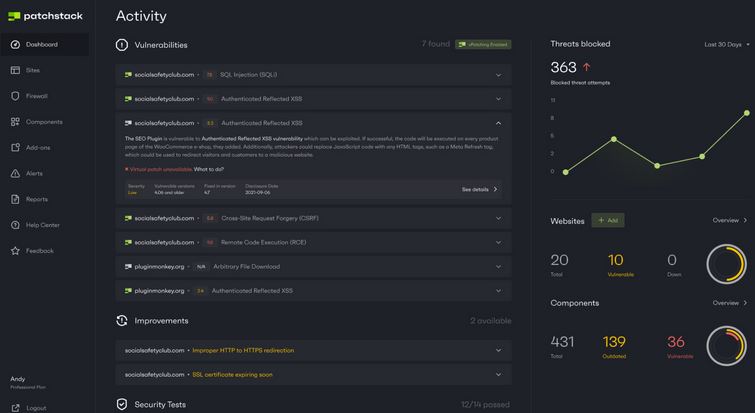 Patchstack: a powerful plugin that finds security vulnerabilities within all your websites plugins, themes, and core. It notifies you if you have security issues that need to be addressed.
WPVulnerability: this WordPress plugin checks your plugins and themes to see if there are any security issues. You will be able to see everything through the Site Health page.
Jetpack Protect: this plugin relies on WPScan database to find malware and vulnerabilities on your site. You can upgrade to unlock malware scanning with one click fixes for many issues.  You also get a WAF with automatic rule updates.
Plugin Security Scanner: another plugin that uses the WPScan database to find WordPress themes and plugins that have security vulnerabilities. It runs once a day and lets you know via e-mail if there are any issues.
Have you found better WordPress plugins for security patches? Please share them here.