During my career, I have met so many people who own small businesses and would benefit from going online. But they are always worried about the costs of doing so. It seems as though people just assume that going online has to cost a lot of money. In reality, building a business website with WordPress couldn't be easier these days. Sure. To get a professional custom design for your business website, you'll have to spend a decent amount of money. But if you are just getting started, you won't need a custom design. A decent premium theme (with your modifications) should do.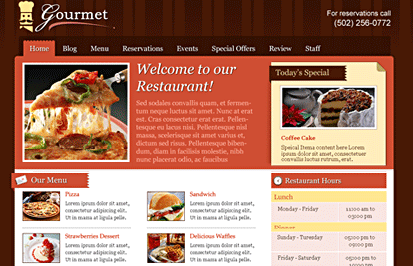 Gourmet Theme is one of those themes. It's designed for food businesses that are hoping to get online fast. The theme comes with a professional looking design and is easy to customize, so you can get your business up and running fast. And whether you are hoping to get your menu up online or give your visitors proper directions to get to your place, Gourmet Theme comes in handy.
The theme is designed for those who are looking for a professional look and feel but want to have the option to optimize their theme without having to jump through hoops. The back-end makes it that much easier to make those small changes. If you want to completely redesign the theme, you probably have to write some code. But for those minor customizations, Gourmet Theme's back-end should be all your need.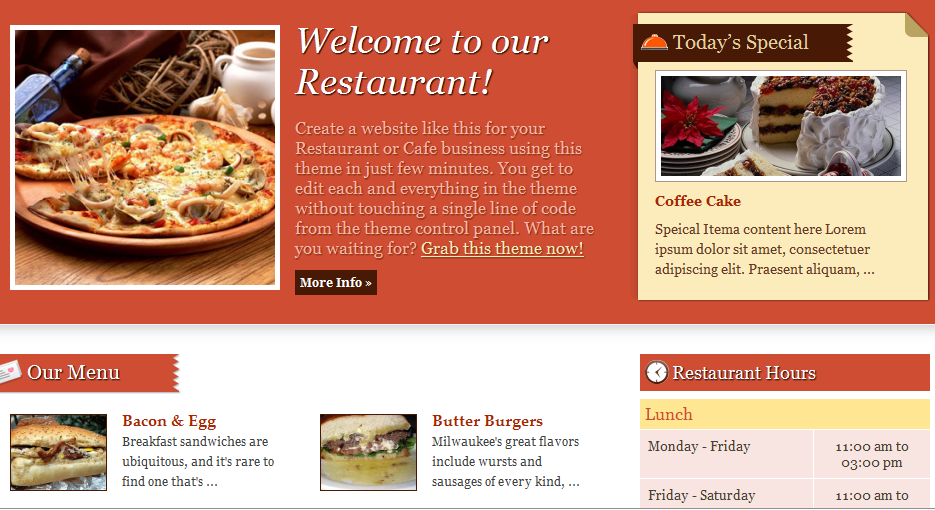 The theme is a life-saver for food business owners. It not only allows you to display your menu on the site, but it also have a place for your daily specials and your restaurant hours. The theme is also ad ready, so you can display your sponsors and partners on your website as well. If that's not enough, you can also share a map of your location with your visitors, so they can get to your place either.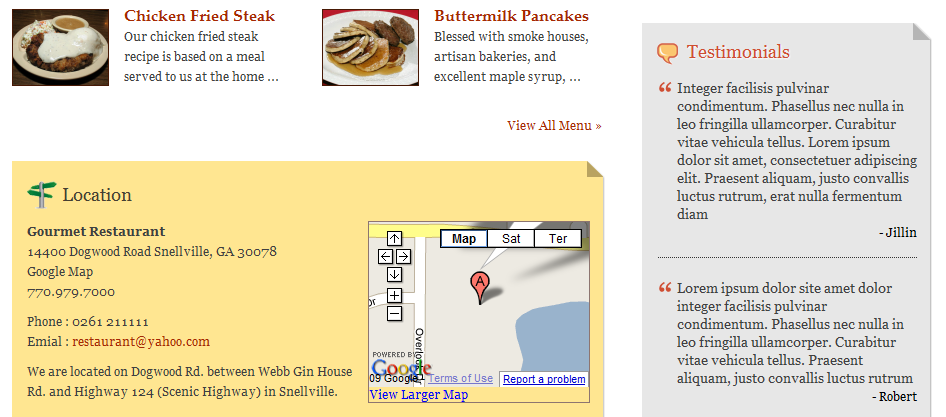 All in all, if you are looking for a WordPress theme to take your restaurant business online, Gourmet Theme is a good option to consider.