Every business owner needs a website no matter the type of business she owns. Diner is just the theme for diners. It's designed specifically for anyone running a food business. What makes Diner theme different from other restaurant themes on the market? It is not only an attractive theme, it can be used by businesses to connect more effectively with their local customers and generate more leads for their business. It can be used to promote your food business while enabling your visitors to book their spot in your place.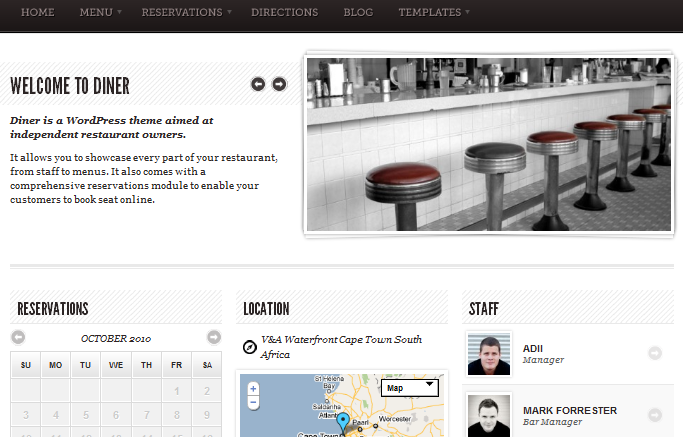 Diner is one of the most feature-packed themes that we have tested so far. For starters, it has a very clean and professional-looking design. It lets businesses promote their menus, get people familiar with their staff, and let customers find their way to their place of business. Not only you can list your dishes for your visitors to check out, they get to vote on your products too.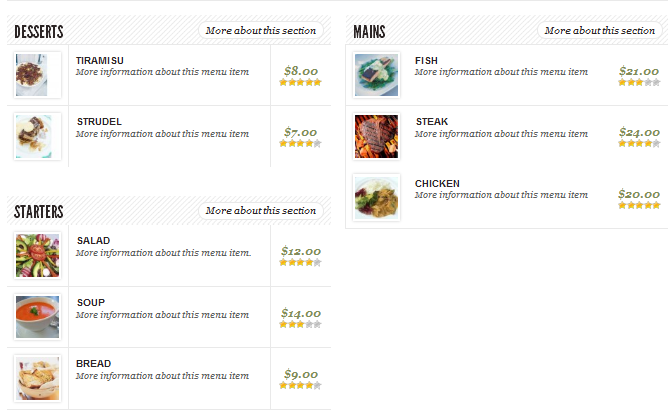 The home page is easily customizable. You can easily turn parts on and off and move things around to get the effect you are looking for. It has a spacious design, so you have enough space to use as many modules as possible.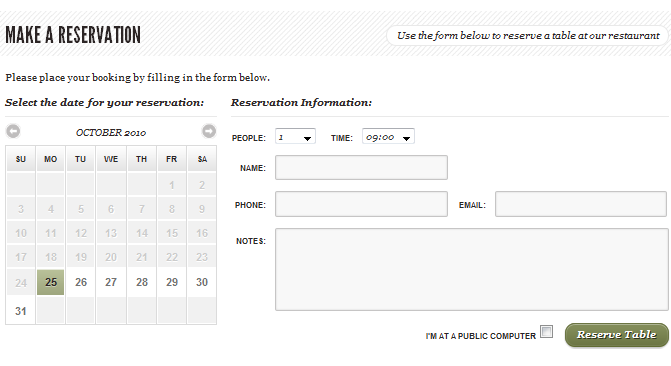 This theme lets your visitors reserve their place in your diner or manage their existing reservation. That can only help your business generate more leads. The location page template can be used to show your visitors how they can find their way to your place of business.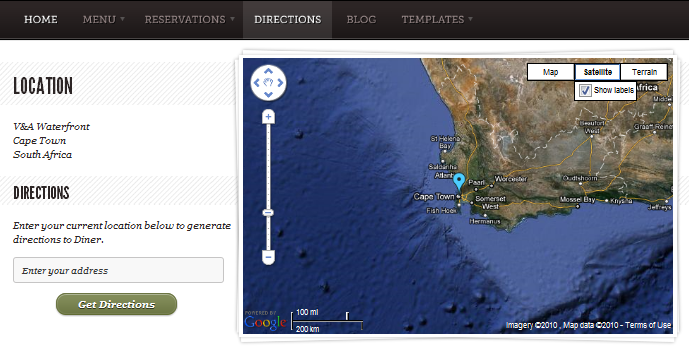 Diner Theme has 11 color schemes and 8 widgetized areas. The theme does have built-in SEO options to make its owners' lives a whole lot easier. Diner Theme has the looks and the features food business owners need to promote their businesses. A very powerful solution for WordPress.