Are you a fan of gossip sites? I know I am not. Who has time for a gossip site unless you happen to be making money off of one. Even if you don't own your gossip website currently, there is no reason you can't start one easily with WordPress. As long as you have the patience for tracking all the rumors and celebrity gossips, you shouldn't have trouble getting your gossip site going. HotGoss is a cool theme that is designed specifically for gossip sites. So instead of having to put up thousands of dollars to get your gossip site going, you can rely on HotGoss to save you time and money.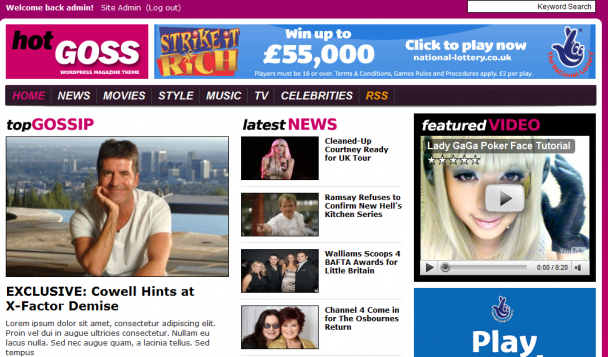 If you are a fan of other gossip sites, you know what you need to have on your WordPress gossip sites to attract and retain your visitors. You are going to need top notch videos, great images, tempting headlines, and juicy rumors. Thanks to HotGoss, you can fit them all in on your website without having to write code. You can easily integrate YouTube in your sidebar, and your juicy news will be shown under "latest news" column on your homepage.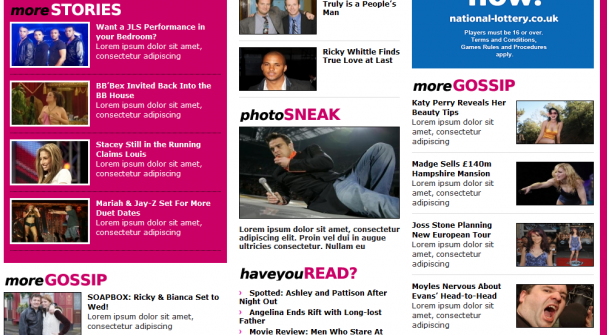 HotGoss can not only handle your videos and images easily, it comes with dynamic menus, allowing your visitors to navigate through your content more easily. The theme comes with a clean code, so you won't have to worry about browser compatibility anytime soon. If you are a total WordPress newbie and don't even know how to install a theme, you can ask the developers behind this theme to do it for you for a small fee.
All in all, HotGoss is a very affordable gossip theme for WordPress that lets you start your own killer gossip site fast. If you are into that kind of thing, HotGoss can prove handy.