I have never been into gossip sites and find them pretty pointless. But that does not mean there is no demand for that kind of content. In fact, some of the hottest properties on the Internet make their money from reporting and investigating the latest gossips in the celebrity world. By taking advantage of WordPress, you too can start your own gossip website fast. Themes such as The Insider make the process a breeze, giving you more time to work on digging up those rumors.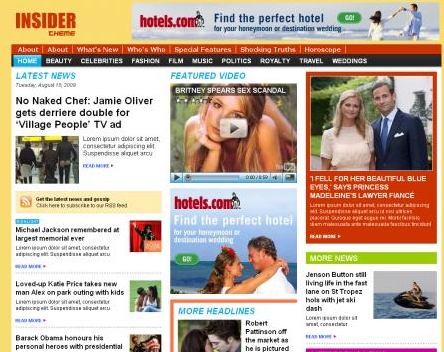 If you have visited gossip sites in the past, you are probably familiar with how they usually look like. When you visit these sites, you feel as if stories and rumors are all over the place. That seems to work pretty well for top gossip sites, and that's exactly what you get with The Insider. It's not only image friendly, but it can take advantage of videos to make your website more interactive and fun to go through. The theme is designed to be dynamic. It has auto-thumbnail capability and in general is easy to customize.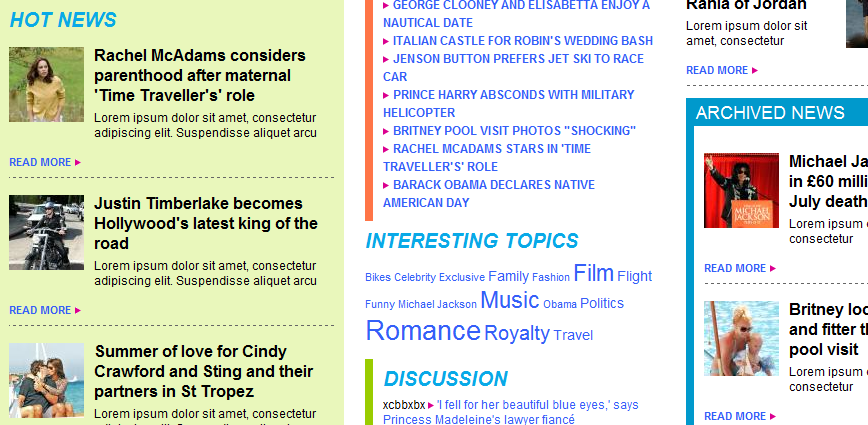 The theme has plenty of sections for you to display and discuss various gossips. Your visitors can also use your tags or latest discussion threads to contribute to your community. The Insider is ad friendly as well, so you can start making money from your blog right away. You also have the ability to highlight your posts, so this theme is pretty flexible in that regard.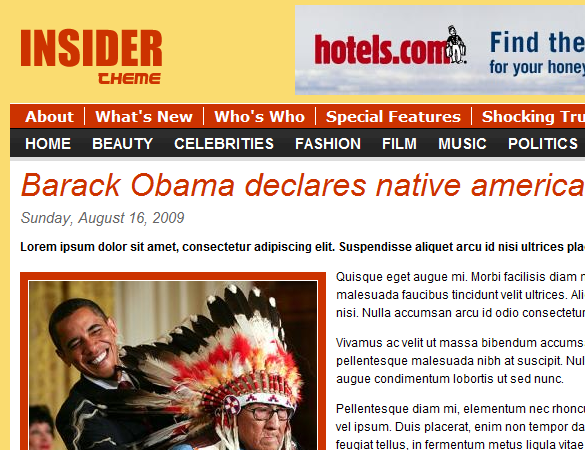 Overall, The Insider is a very affordable and dynamic theme for anyone interested in starting a gossip site. It's multi-media friendly, pretty easy to customize, and very colorful. Lets you focus more on your content and less on coding.