You have probably heard this before: "you can create any type of site with WordPress." Some people find that to be an exaggeration, but there is really no limit to what you can do with your WordPress software. Classipress is one of those themes that allows you to create a complete non-blog website with your WordPress software. Classipress is specifically designed to allow you to create classified WordPress sites and monetize them. Classipress 1.0 was released a while back, and it was an impressive piece of software. Classipress 2.0 has been improved dramatically to make it even easier to set up and monetize your listings site
.

As you can see above, you can easily add products to your classified sites and put them under the category that you desire. You can also allow others to add products to your website and charge them per approval. Your visitors can provide the following information and even upload their images if they wish too: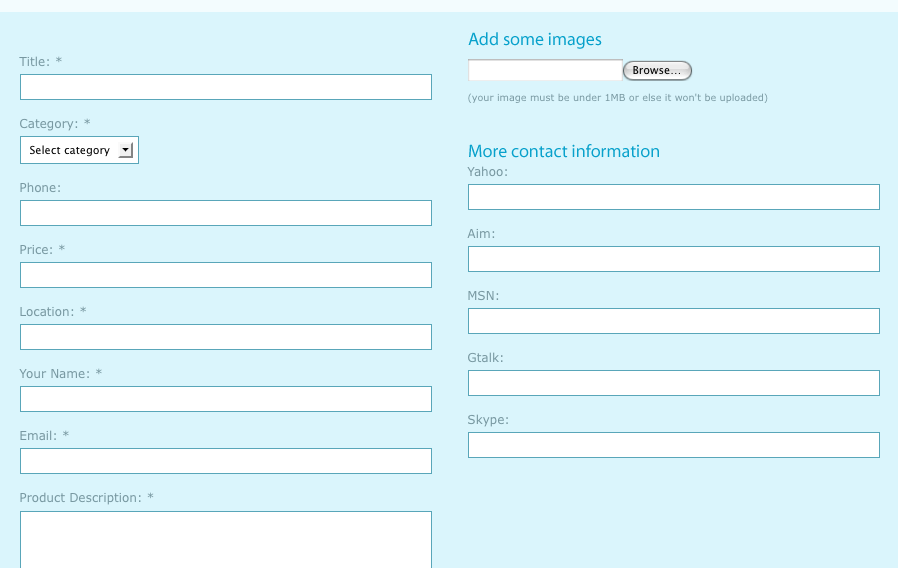 Here are a few other features that you get with Classipress v2:
Paypal Integration: Paypal is fully integrated into this theme. You can charge your visitors per each listing and start making money fast.
Image Manager: you and your users can upload images easily to your system. You can check the images through your image manager and delete the ones you don't want.
Subcategories: you can now add subcategories to your theme. The more subcategories you have, the more targeted your classified site will be.
Report Spam: your visitors can now report spam listings and help you out with managing your classified site.
Various Currencies: you can also choose various currencies for your site. You are not limited to $, which means you can have an international classified site.
Classipress v2 has seen major improvements over the previous version. Classipress v1 was a fine theme but it did not include all the features you need to manage a classified site effectively. The price for a single license is only $49 but you can download the multi-site version for $149 (if you plan to own multiple listing sites).