We have all seen Craigslist. It's one of the best sites to look for those super deals. Let's not forget that it's one of the largest websites around. That site does not use WordPress as its platform, but that does not mean you can't make a classified ads site using this platform. ClassiPress 3.0 is a powerful WordPress classified theme that makes creating classified listing website like a piece of cake. It comes with a ton of features and is designed to handle payments easily, giving you the opportunity to start a paid classified website in a flash.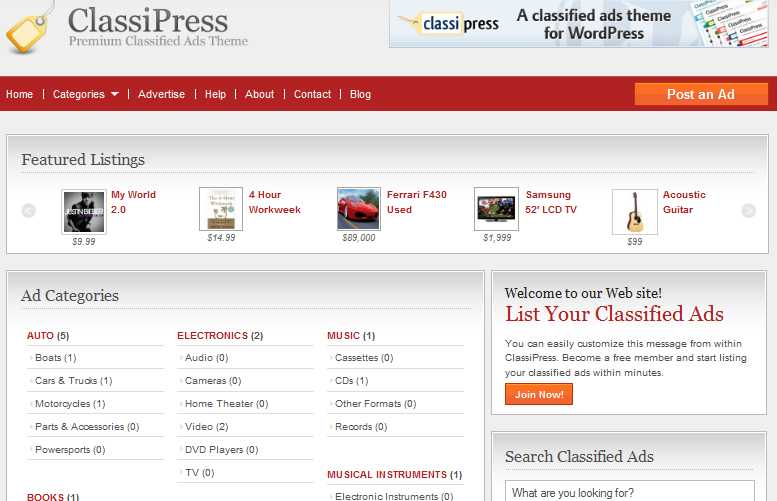 Since this theme is form-based, it's very flexible as far as the items your visitors can add to your website. All you have to do is define the appropriate form layout, and you are all set. Classipress also lets you define custom fields and gather as much information as possible about your visitors. This theme comes with multiple styles and color schemes for you to choose from. Directory style has a more classic look and feel to it. The Standard flavor has a blog layout.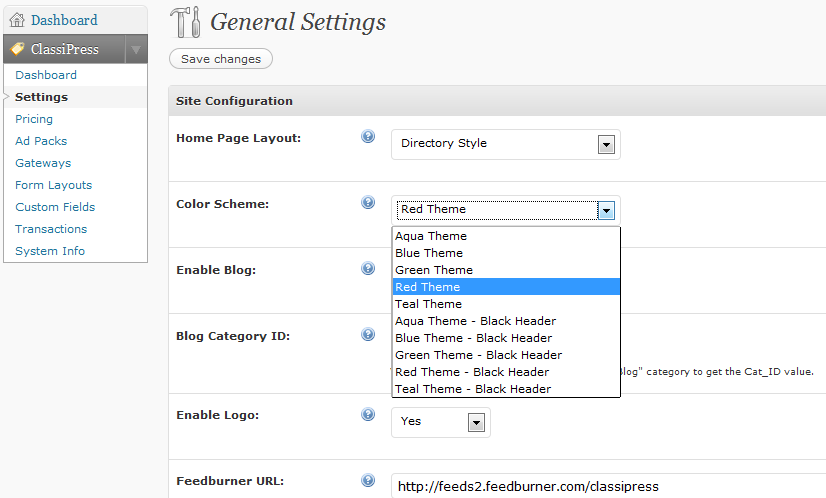 I like the fact that you can optimize the look and feel of my site right from the back-end without having to deal with the code. You can also handle multiple methods of payments and define multiple ad packages for your visitors to take advantage of.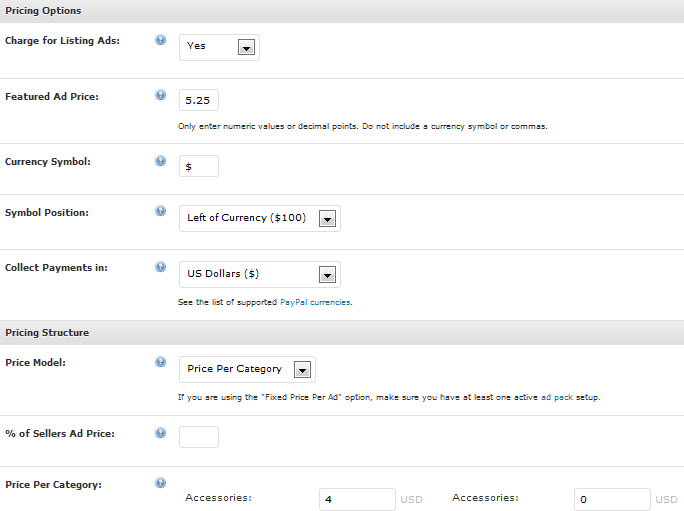 Here are a few other features included in this theme:
Search engine friendly code
jQuery menus
Built-in blog
Automatic ad removal
Google Maps integration
Fixed and variable pricing
Multi-language support
Support for various currencies
IP address logging
WPMU support
To sum things up, if you are planning to start a serious classified ads website with WordPress, ClassiPress is a powerful option to consider. It's very flexible and has a super back-end. It can handle your payments and those small details for you. Well worth a try.