Millions of people use WordPress to run their blog. We all know WordPress is good for more than just blogging. You can create all kinds of awesome websites using this content management system. Businesses, artists, and entrepreneurs can all use WordPress to accomplish great things.
Currently Trending Themes
While there are plenty of projects you can tackle with WordPress, here are 10 awesome things that you can do with WordPress right now: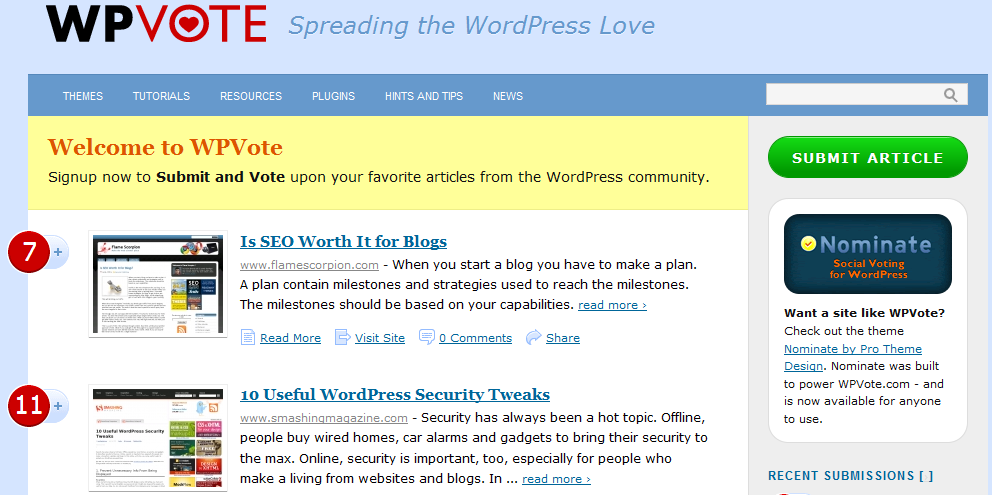 Start a Social Voting Website
Creating a Digg style site could not be any easier with WordPress. Themes such as Nominate let you start your own social news aggregator and get your community involved too.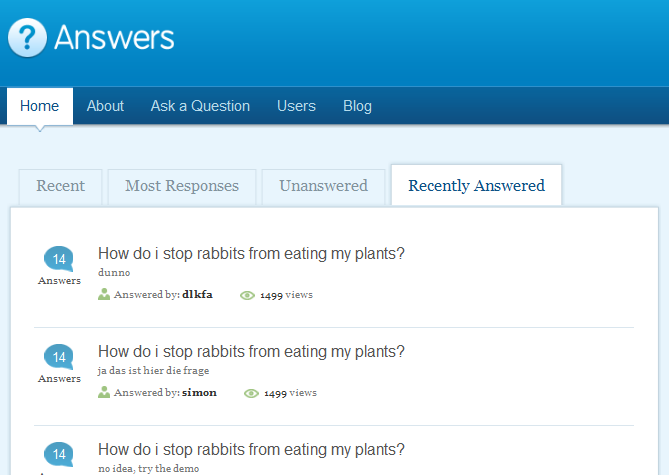 Start a Question & Answers Website
Q&A websites can get you a lot of traffic if you play your cards right. Besides, they can connect you with your readers and customers. That's always a good thing. Themes such as Instant Q&A and Answers have you covered here.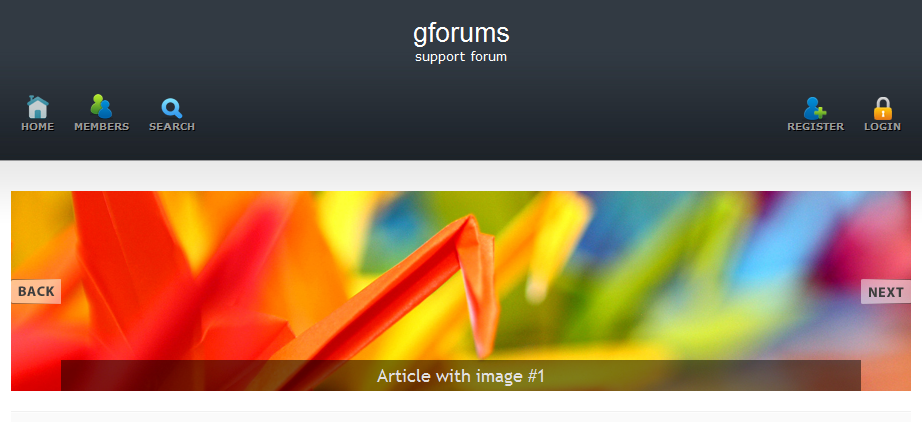 Build a Forum – Discussion Board
You don't need PHPBB or vBulletin to get your forum online. gForums is a simple to use theme that takes advantage of WordPress to do the job, so you get to use your favorite platform to start your board.
Get Your Wiki Online
There are plenty of open source CMS solutions for Wikis. If you have tried those and still want to use WordPress to get the job done, WordPress Wiki has you covered.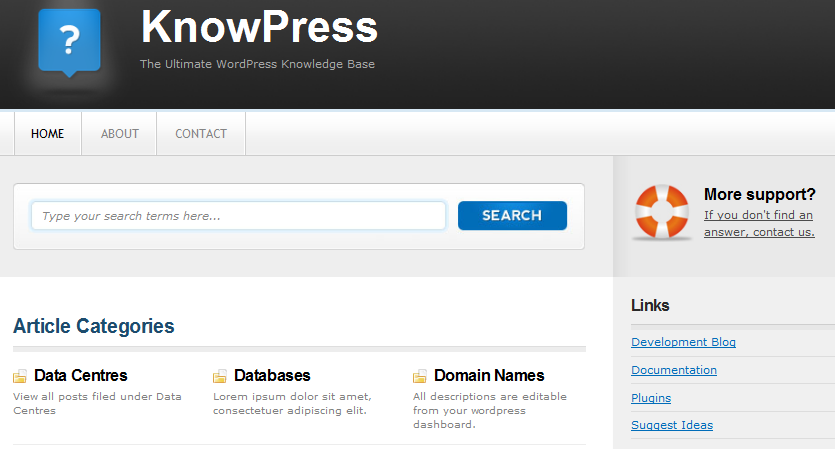 Create a FAQs Website for Your Business
Every product maker needs to have a website dedicate to supporting existing customers. Some questions may need your personal attention, but you can always use KnowePress to store those most frequently asked questions online.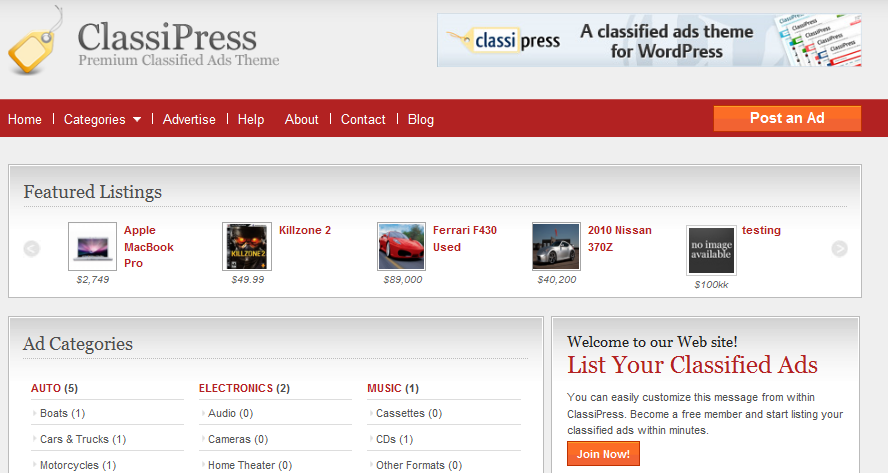 Bring Your Classified Listing Site Online
Want to start a Craigslist type website? WordPress can handle that too. That's what classified themes are for. You can do this with plugins too.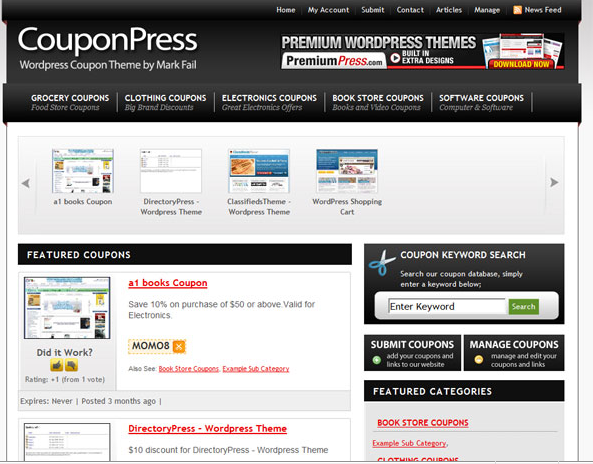 Make Your Own Coupon Website
Tired of seeing those coupon websites that don't really have the best deals? Maybe you just want to make some money on the side (from affiliate coupons). Whatever the case, CouponPress gets the job done.
Currently trending WordPress plugins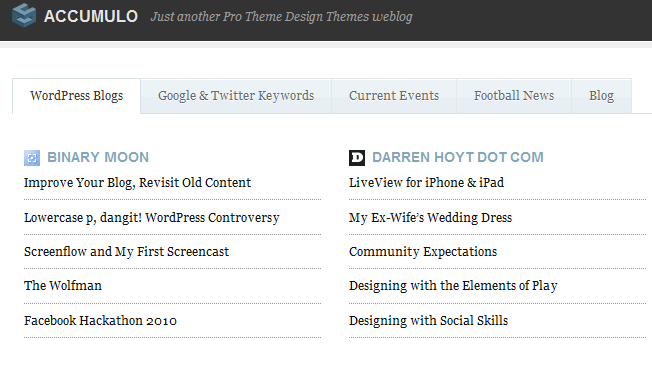 Start Aggregating The News
AllTop and PopURLs are two cool services that can help you keep track of the latest news on the Internet. If you are not satisfied with those services or just want to create your own nice aggregator site, Accumulo and OneNews themes can help.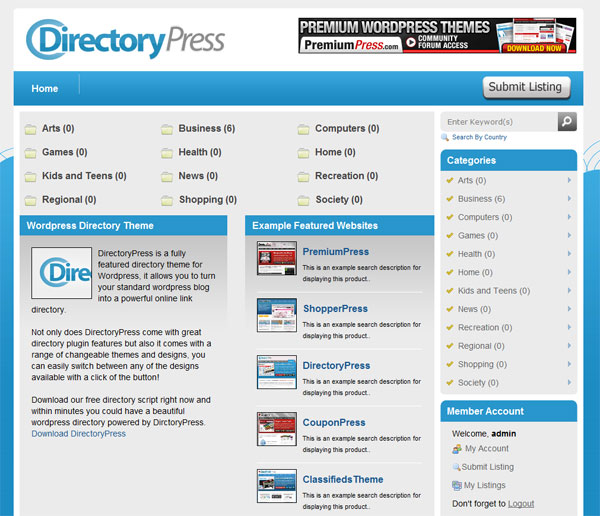 Bring Your Directory Online
Online directories may be based on an old concept, but they can still offer some value to your visitors. Thanks to DirectoryPress, which is quite a unique theme, you can start your own online directory fast.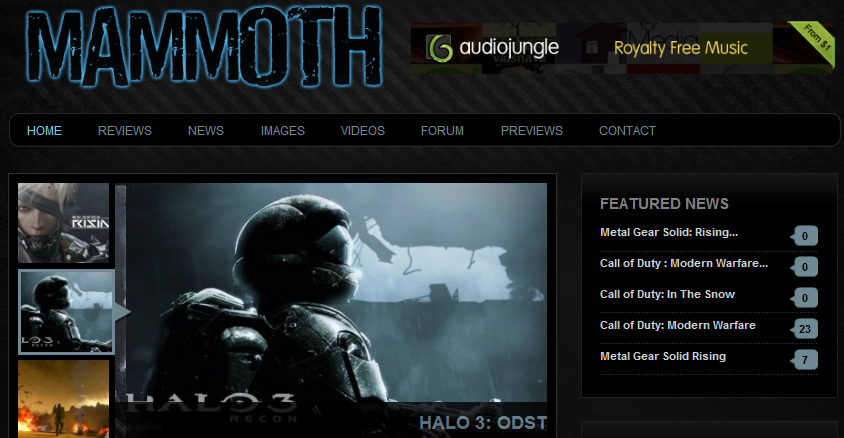 Review Movies and Games On Your Website
If you are passionate about movies or games, you can always try to make a living off of reviewing them. Plenty of other people have done it in the past. Mammoth for WordPress is one of many themes that help you bring your review site online without breaking the bank.
There are plenty of other things you can accomplish using WordPress. The sky is truly the limit.