So you are tired of all the bogus news sites around and want to tell the news like it is on your very own website? You don't have to have as much money as some of those large websites to take your site online and start spreading the news that you deem important. News Flash theme is an attractive and easy to customize template for WordPress that lets you get going with your news business quickly.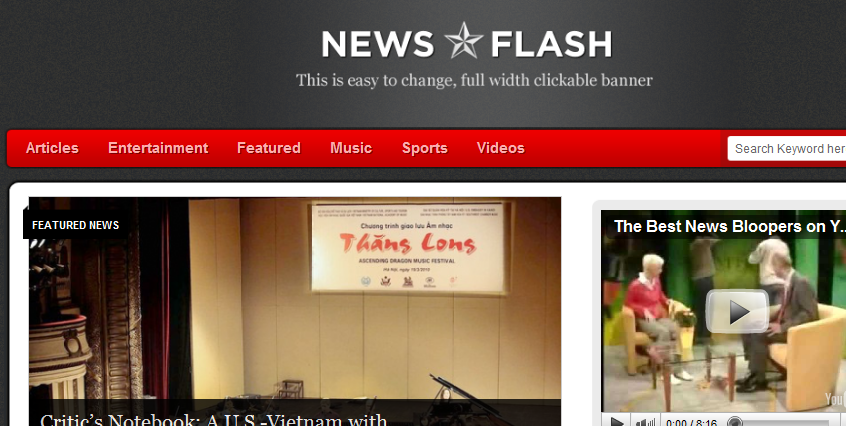 News Flash has a magazine style look and feel to it. It can handle your images and videos too. It does come with 7 color schemes to get you started. The front page is quite dynamic and easily customizable. It even lets you host a gallery page on your news website.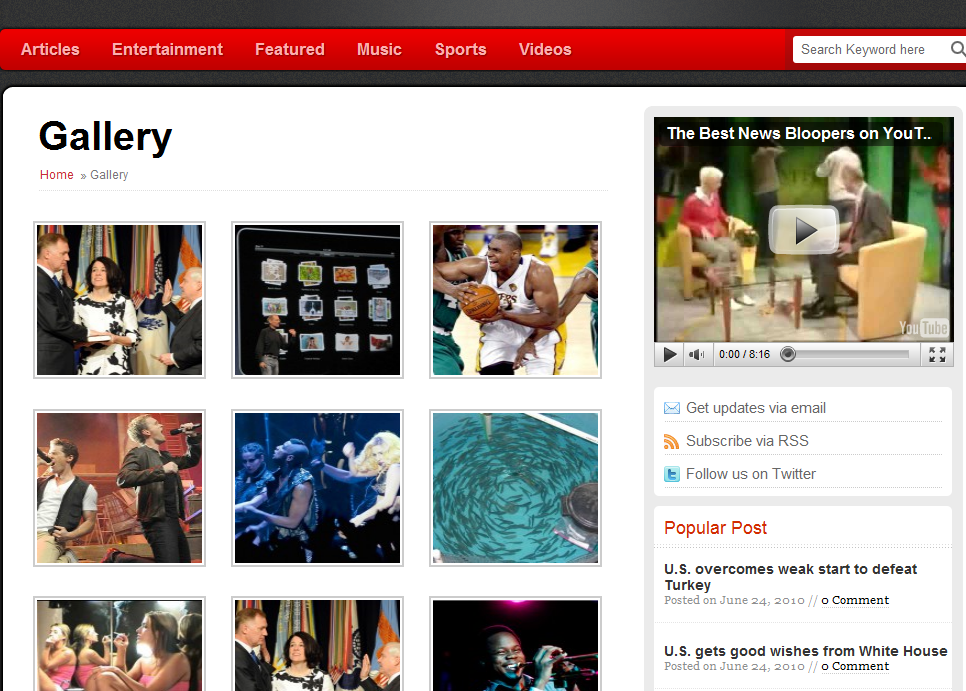 News Flash is customized for search engines and is ad ready as well. It can also be localized, so you can cover foreign news on your website. The back-end is pretty impressive and makes it possible to change things around without having to touch your code or learn PHP. The various page templates included with this theme are a plus too.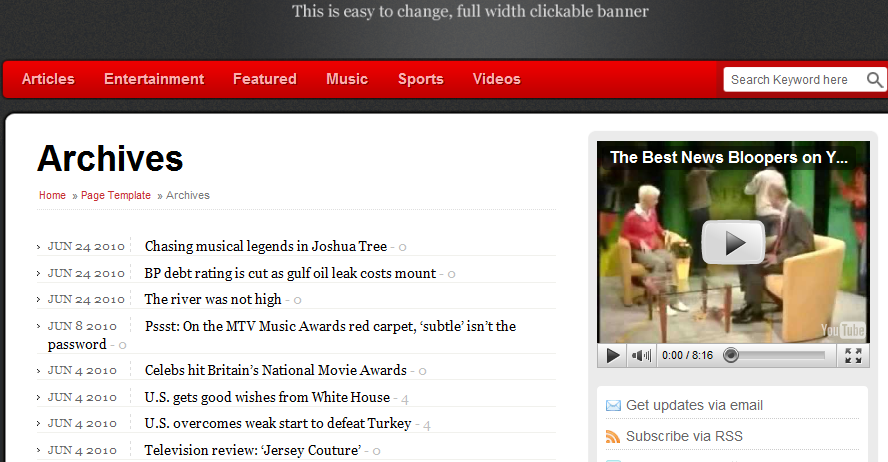 All in all, if you are looking to start a news website and share the news that you deem important, you can't go wrong with News Flash. Even if you don't like the initial design, you can customize your theme without wasting time to design a theme from scratch. It's much more affordable than a custom design too.