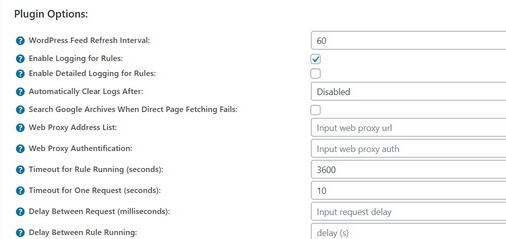 Many websites may have stopped providing RSS feeds to their visitors, but a lot of people are still using this technology to keep up with updates from their favorite writers. URL to RSS is a handy WordPress plugin that generates RSS feeds for any webpage and keeps them updated. It provides you with unique URLs for these feeds that you can use in your favorite RSS reader.
Currently trending WordPress plugins

URL to RSS is pretty easy to use. Simply provide it with the target URL and use the visual RSS builder to complete the process. You can customize title, publication date, category, featured image, and other items within the feed. URL to RSS works with Google Translate. It even has a text spinner to modify the text in your feeds slightly.
You can use this plugin to scrape forums, joh listing sites, blogs, and live sport scores. CodeRevolution is the coder behind this plugin