Building a gaming portal with WordPress couldn't be any easier these days. If you wanted to develop a portal for gamers just a few years ago, you'd have to spend thousands of dollars on your portal design and content management system. These days, with WordPress and gaming themes that are out there on the market, you can put your gaming portal up in a flash. When choosing a gaming theme for your portal, you want to pay attention to design, underlying code, and your theme's flexibility. A theme that is well-designed, comes with a search engine friendly code, and is easily customizable is ideal. Thankfully, there are many themes that fit the criteria.
If you are looking to start your gaming portal, you should give themes a serious consideration: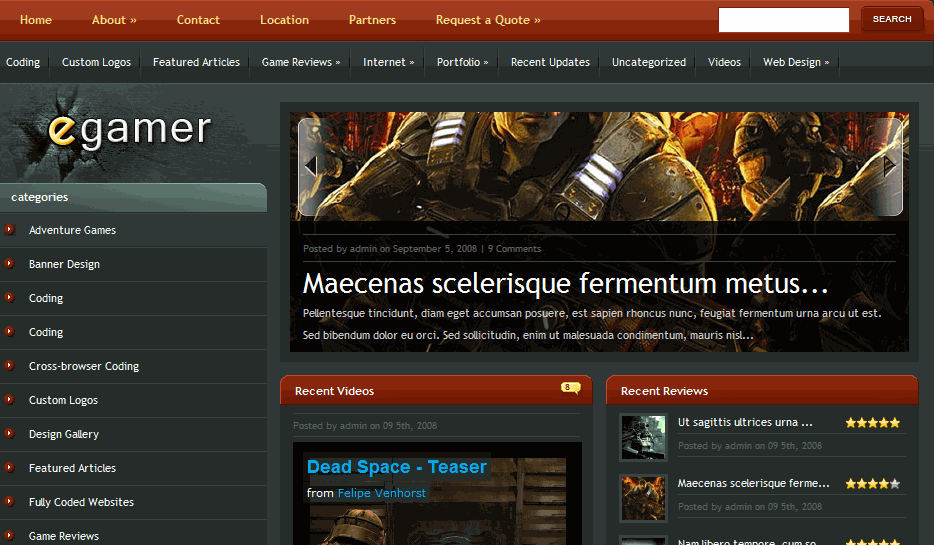 eGamer: eGamer is a cool dark theme to set up a professional looking gaming website fast. You can easily add games, your images and videos and rate games. It's very dynamic and easy to get a handle of.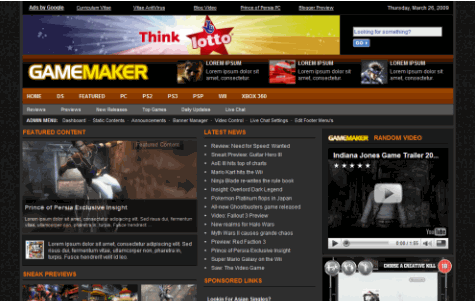 GameMaker: another impressive dark theme for gaming portals that lets you add your own videos, manage your shoutbox, and add your content easily.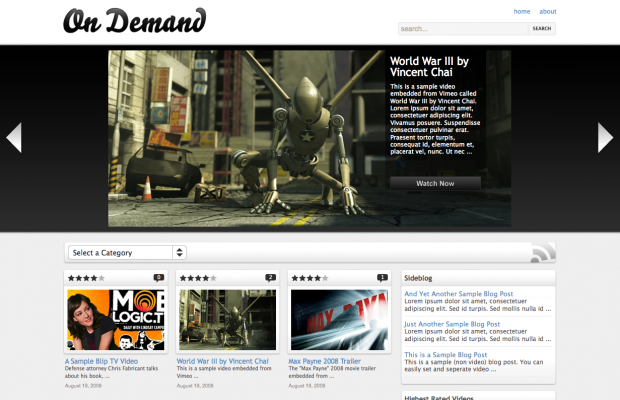 On Demand: a highly flexible and dynamic theme for WordPress that lets you review and rate games and let others rate them as well. You can also feature the popular games on your home page.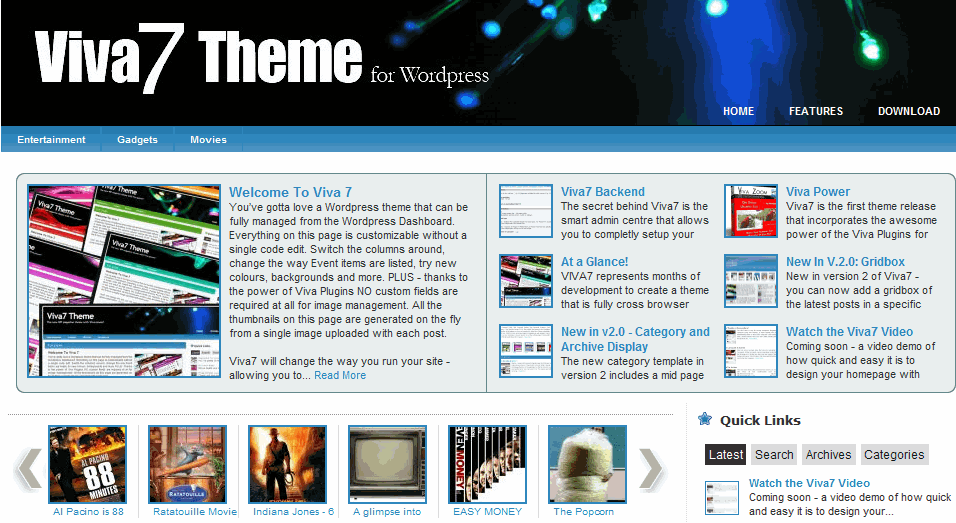 Viva 7: Viva 7 is one of the smartest WordPress themes ever made. It's very dynamic, and it save you a lot of time as you can set up your portal up and running fast.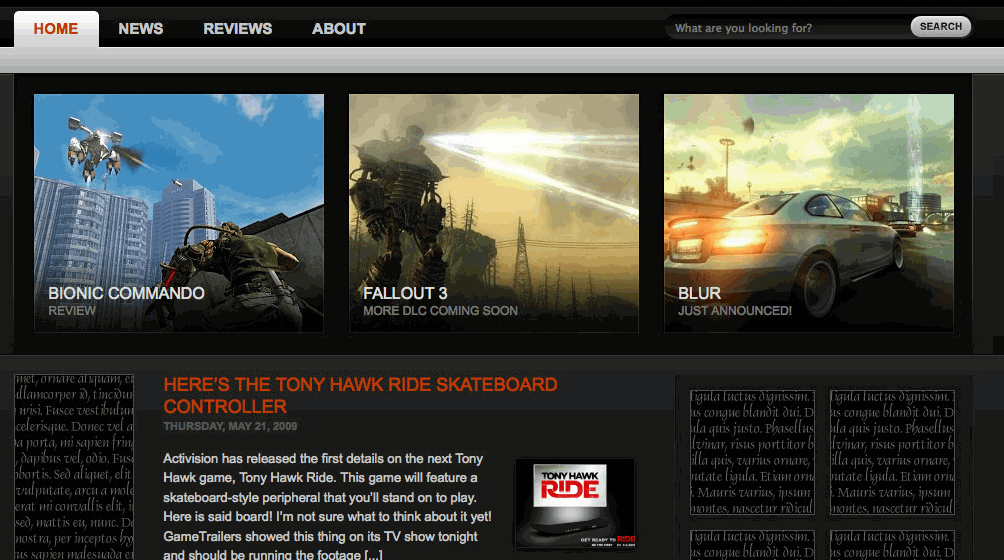 Currently trending WordPress plugins
Black Aperture: a good looking dark theme for gamers. If you want to create your own gaming site and are interested in a dark theme, Black Aperture is a good on to try.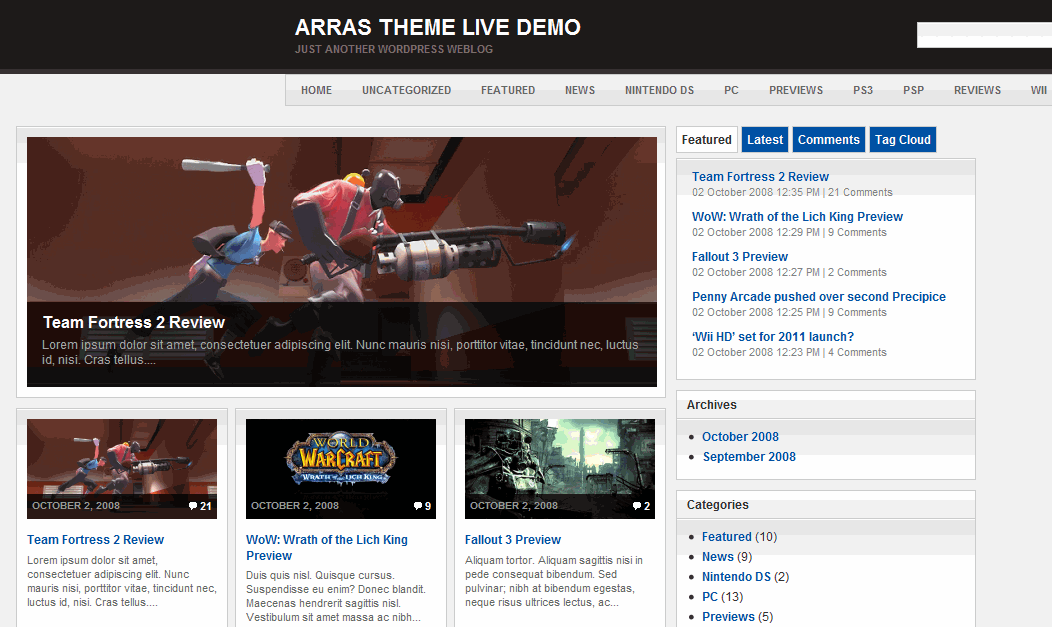 Arras Theme for Gamers: meet the gaming edition of Arras. It's designed specifically for those interested in building a huge gaming portal. It's very easy to set up and customize.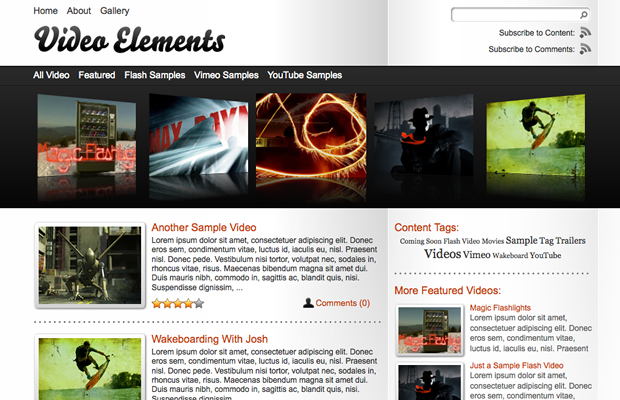 Video Elements: a great theme that makes it so easy to add your games, images, videos, and so on to your gaming portal. I am currently using this theme for 3 of my portals (not about gaming). It's a very flexible theme.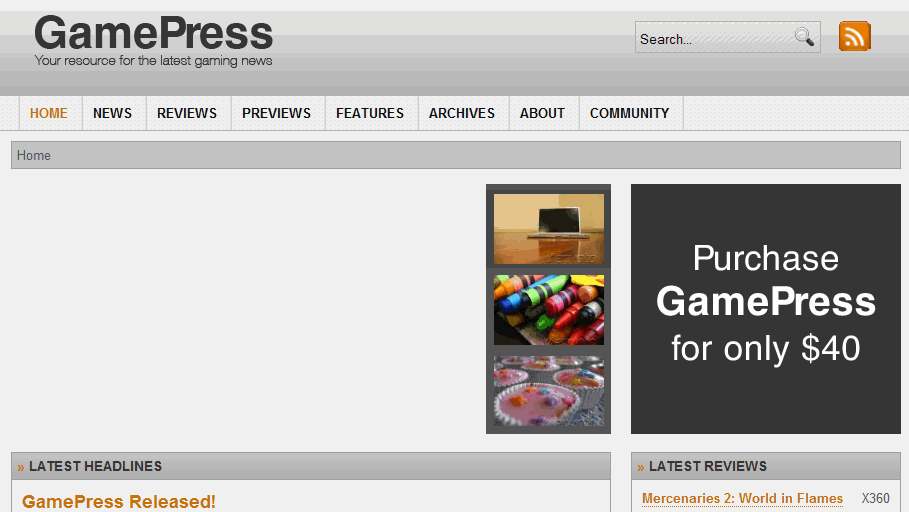 GamePress: a very simple yet customizable theme for your gaming website. Lets you easily add your images, load up your information, and create a dynamic gaming site fast.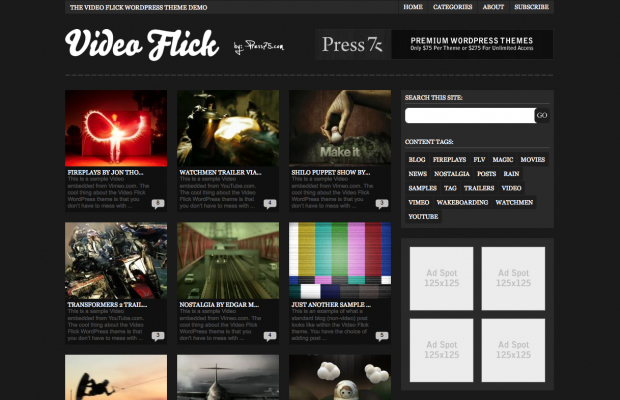 VideoFlick: another great theme that you can easily adopt for your gaming portal. If you have video reviews on your gaming website, you are going to want try this theme.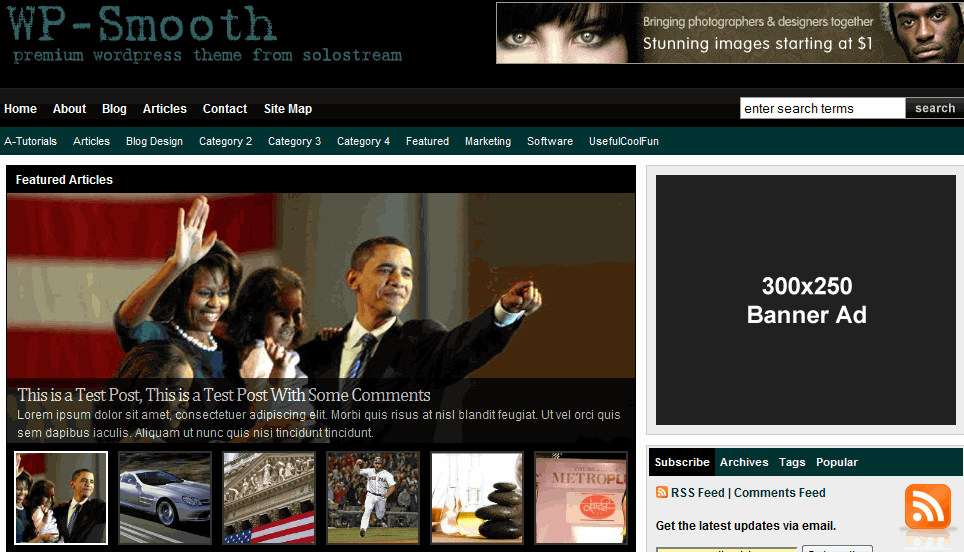 WP-Smooth: WP Smooth may not have been designed specifically for gaming sites, but it designed for portals, which means you can upload your images, add your content, and you are ready to go. Easy to customize and very flexible.
There you have it. 10 cool WordPress themes for gaming portals. If you have decided to use WordPress as your gaming CMS, you are going to want to use one of these themes.
Your take: what's your favorite game theme for WordPress?