I don't have to tell you how easy WordPress has made creating highly dynamic websites. While a lot of folks use WordPress for blogging, you can also use it to display your artwork online and get the exposure that you deserve. Thanks to themes such as ePhoto, you don't have to spend a fortune to get online fast. Premium themes are not only cheap, but they are easily customizable, and you don't have to start from scratch either.
Currently trending WordPress plugins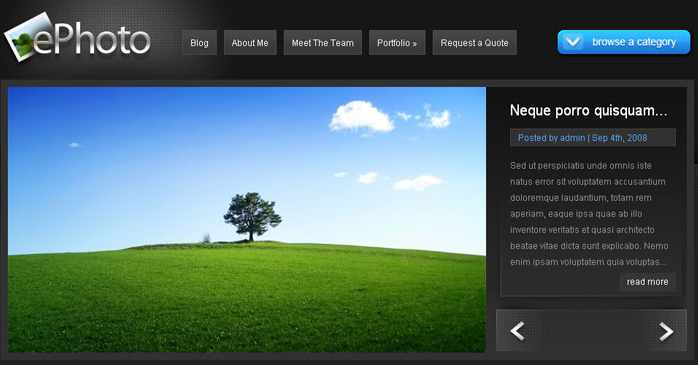 ePhoto is a very dynamic WordPress theme designed for folks who are interested in creating an image heavy website. The theme can support a blog and a photo gallery. You can easily upload and add your photos to this theme. The thumbnail re-size makes it so easy to put your work on your site in a presentable fashion. You can easily promote your best work in the featured section of your site. You also get two very attractive color schemes to choose from.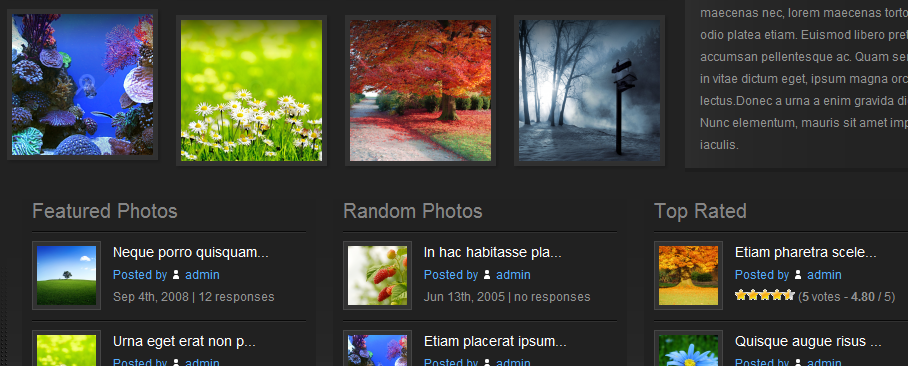 ePhoto comes ad ready as well. You can easily sell ad space to advertisers or display sponsored ads. The theme also integrates a rating system for your artwork.  That is a great way to let your users get more involved and rate your best works. The theme comes with a valid code and SEO friendly as well. So you can count on getting some free traffic from search engines as well.
Overall, if you are a photographer or an artist hoping to get online fast, ePhoto is a good option to consider. It will only cost you $19.99, and you get a few other premium themes with it as well. Perhaps the most affordable way to start your own photo gallery online.